Debra Wallace specializes in newborn and family photography in Rochester and Ithaca, NY.
Debra gre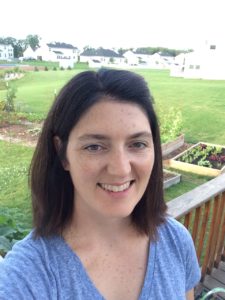 w up in Ithaca and jumps at the opportunity to wade through Taughannock State Park (which she knows how to pronounce!), hike up Buttermilk Falls or jump off the dock at Mia's Lakehouse.  She always looks forward to giving her camera a good workout in Ithaca.
Debra lives in Rochester, NY where she's a semi-crunchy home schooling mom and a location connoisseur. She loves trying out new spots in addition to some favorites such as Durand Eastman Park, Tinker Nature Park and Mendon Ponds.  To see a gallery of even more Rochester location ideas click here.
Most families go the traditional route where they sit in a loose formation and smile at bad jokes, but if you'd like to get a little wild and crazy you can see some of Debra's favorite ideas for creative portrait sessions by clicking here.
And last but not least, she loves to have a good time.  Recently a mom left saying, "You made this so easy!"  Parents may be inclined to feel tense since a lot of planning has been poured into your session, but oinking pigs and rainbow lollipops mean everyone has a good time.
A few other fun facts about Debra – she has so many children people stopped congratulating her, she evangelizes about Penzey's spices but hides her Dove chocolate, and on vacation you'll find her at a water park or a beach somewhere.  She and her husband Jason have been married for 13 unbelievable years.  They have almost nothing in common except for loving each other's company and hating car trips.
Debra is always a little surprised and excited to see her work appear all over the place.  She has been published on News 10 Rochester WHEC.com, in the Democrat and Chronicle (both in print and online), the New York Times, the Ithaca Journal, the Genesee Valley Parent, Black Bird Knits, 585 Beauty Book, Faith Village, the Seneca Park Zoo Society Calendar and Annual Report, CompassCare promotional materials, and other places she's lost track of over the years.
She recently started a blog on working toward a zero waste lifestyle with a large family that you can check out by visiting Zero: Our Family's Journey Toward Zero Waste and started a huge gardening project (pictured above).
Debra has a masters degree she doesn't use and a BA in American Sign Language, which she studied for many years.  She thoroughly enjoys working with the Deaf Community and is proud to own a Deaf friendly business.