Blessingway Photography Greece NY ~ Laura's Blessingway
A Blessingway was originally a Navajo tradition that celebrated a woman's rite of passage into motherhood. The tradition has been adopted (especially among birthy people like doulas and home birthers!) and is growing in popularity as a way to veer a little away from the commercialism of baby showers and focus on the mother and her impending delivery.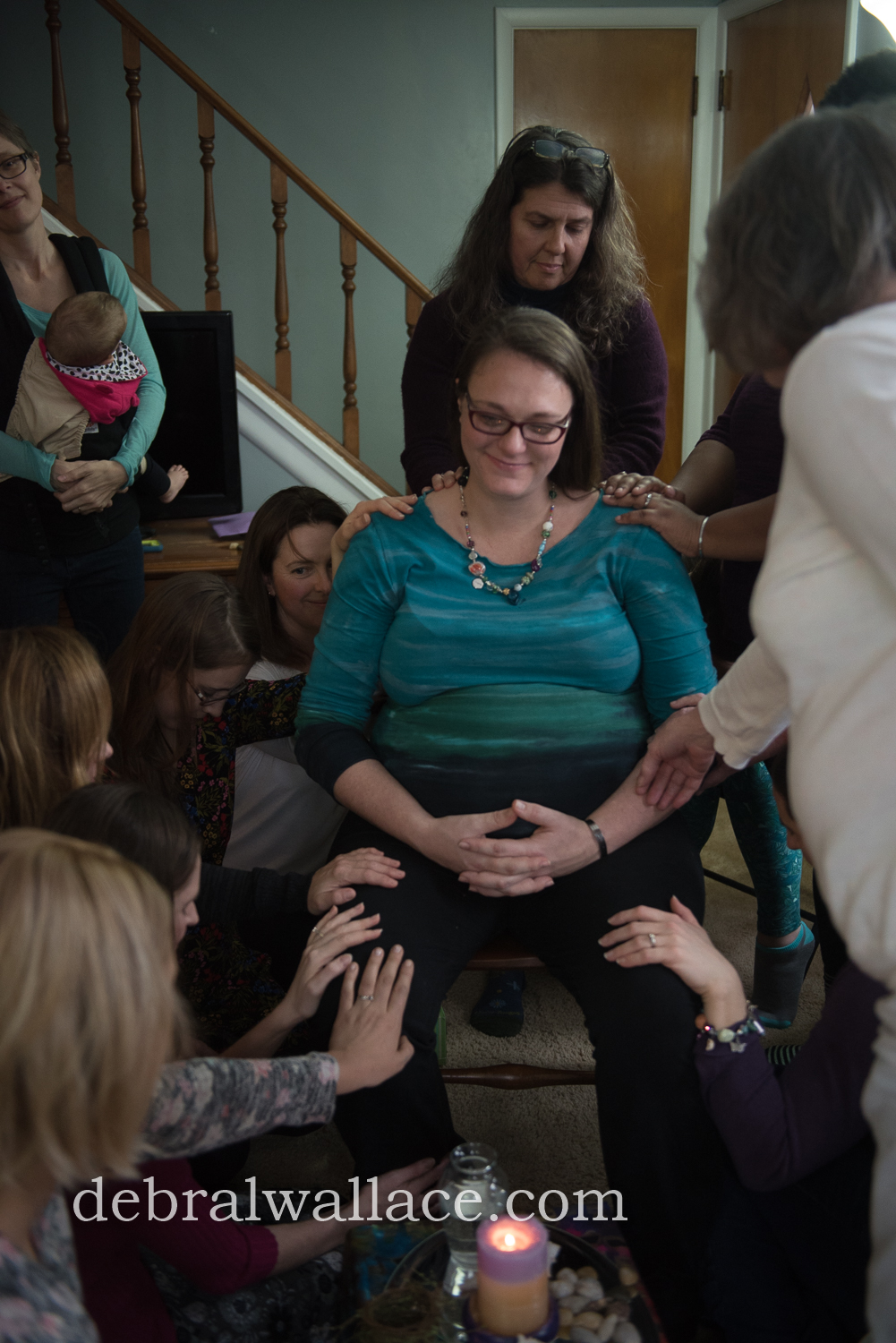 Laura is a doula and childbirth educator at Beautiful Birth Choices and has attended many blessingways. She also knows a ton of birth people, so this was very well attended. Blessingways can take on many shapes and forms.  At Laura's, she burned fears she had, was presented with beads from everyone attending that reminded them of Laura in some way, passed around a ball of string to make a web with each person saying a word of affirmation, prayer, and then belly decoration with Henna Rising.
The highlight of the bead presentation (for me) was when a friend of Laura's gave her a jack ass bead because she loved eating at Jack Assters during a doula conference.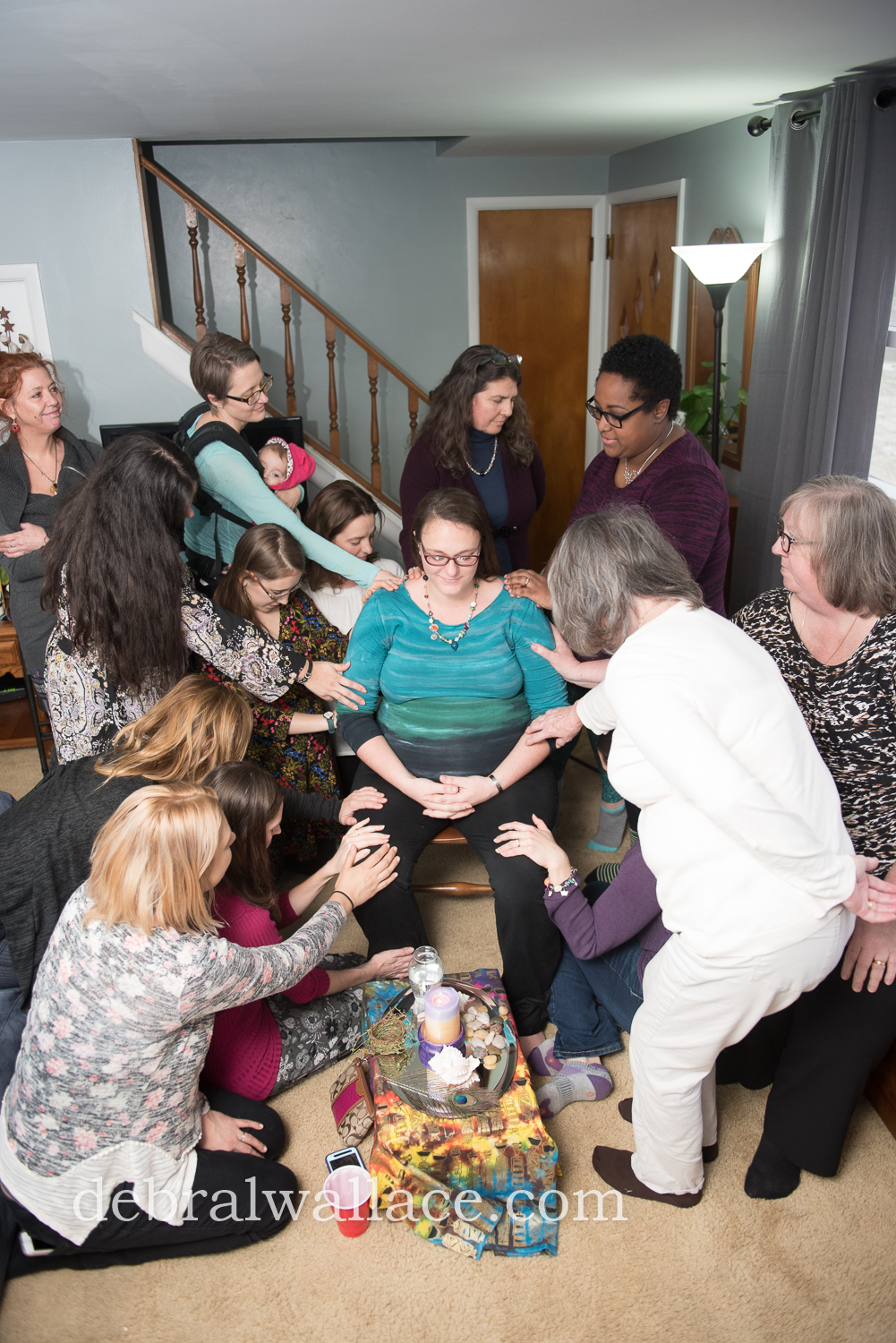 If you've given birth you know what a mental thing it is. It's like running a marathon, but culturally we don't treat it that way. Blessingways are a way to acknowledge the momentousness of the birth itself and the way that it sears itself into our memories as something where we were (hopefully) loved and supported.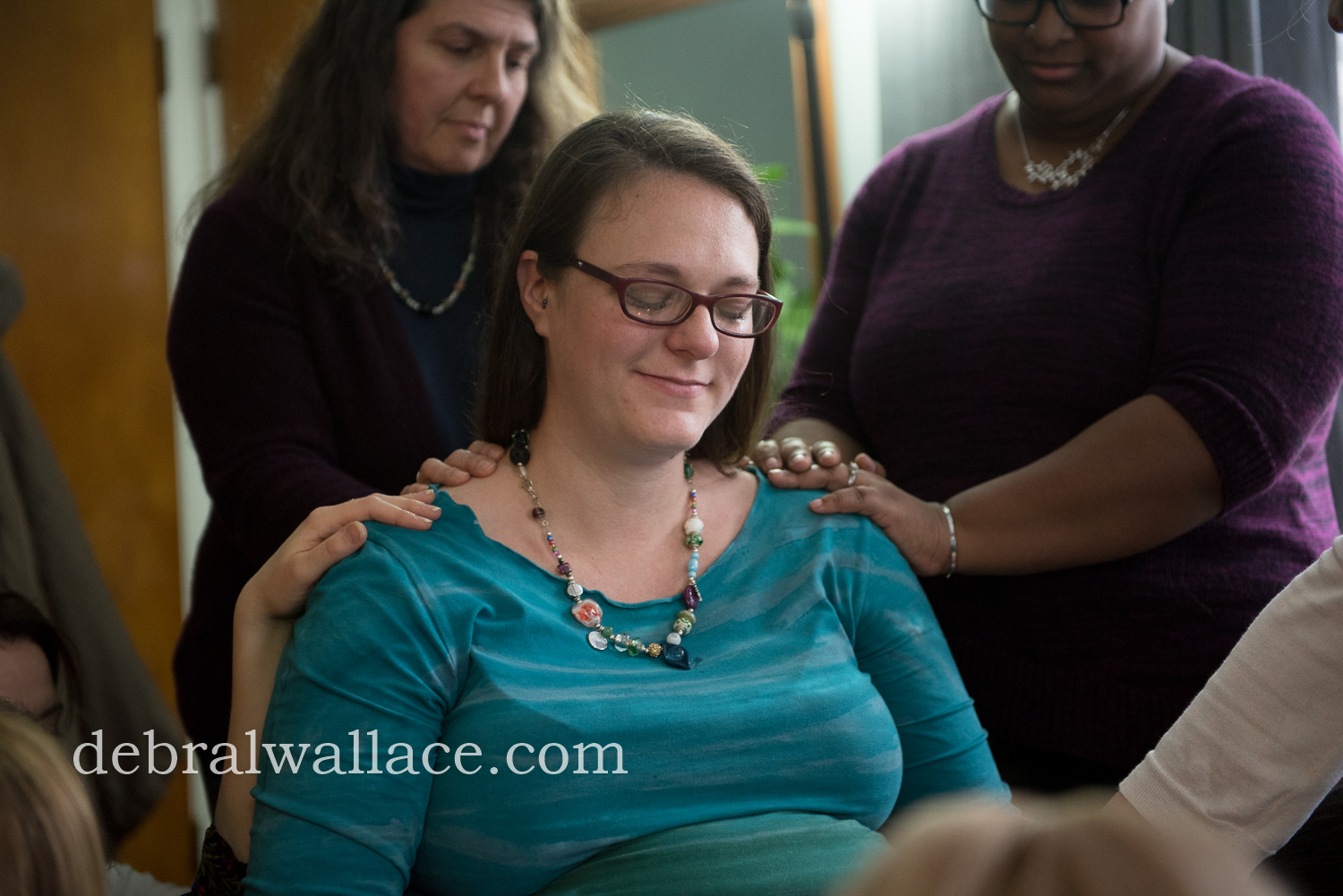 We give so much as moms that there's nothing quite like being reminded of what we mean to other people – that we're not completely lost in mommy-hood.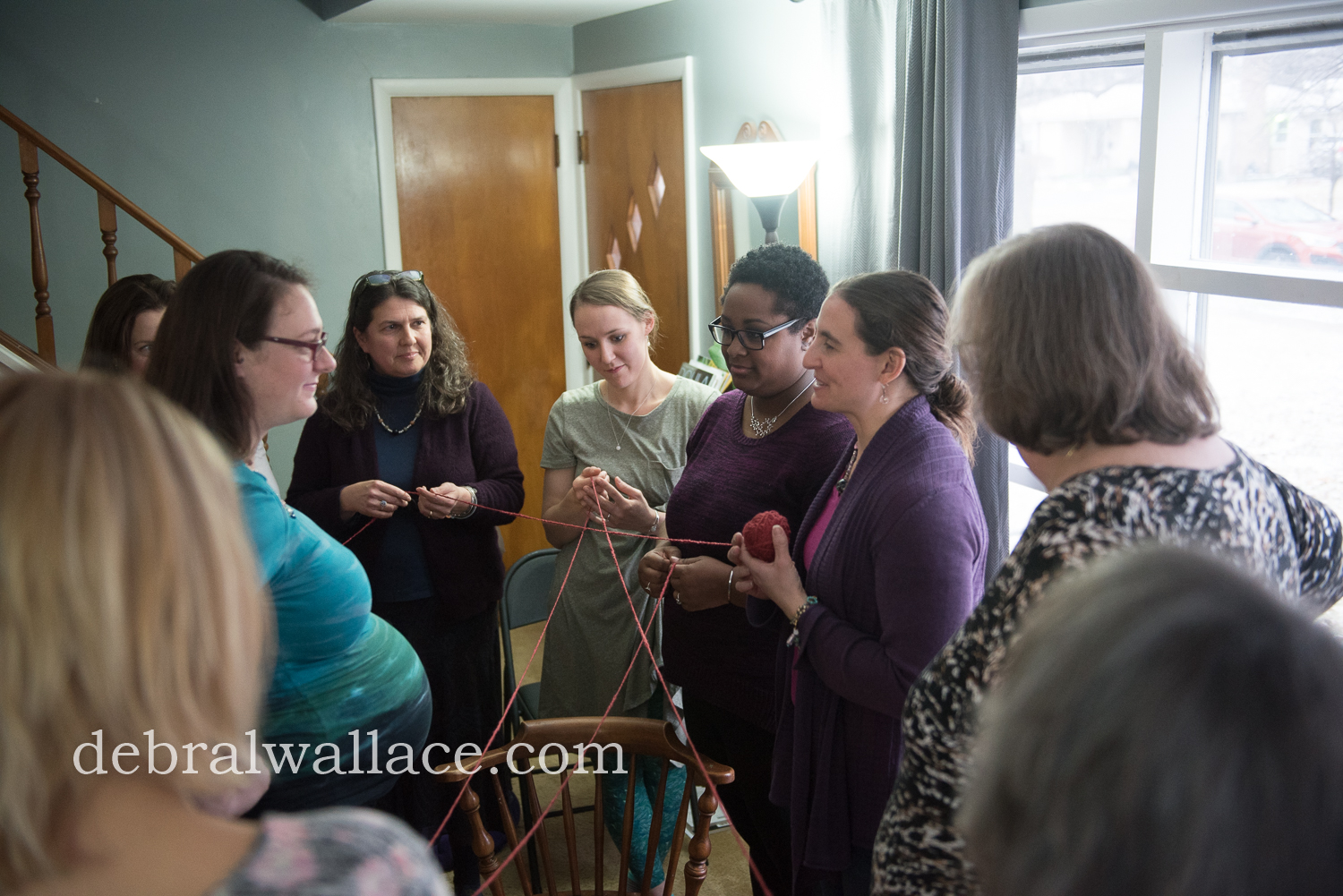 The web was created with words to remind Laura of her awesomenes and to represent the web of support around her. The string was then cut so that each woman could wear a piece around her wrist with a bead to remember Laura until the baby was born.
Robin from Henna Rising came to decorate Laura's belly. I'd never seen henna done before and it starts out looking like this, and then as it peels off leaves a dark red pattern which lasted until Laura's baby was born on Valentine's day two weeks later.
Thanks so much Laura for sharing this beautiful part of your life with me and congratulations on the birth of your beautiful new baby!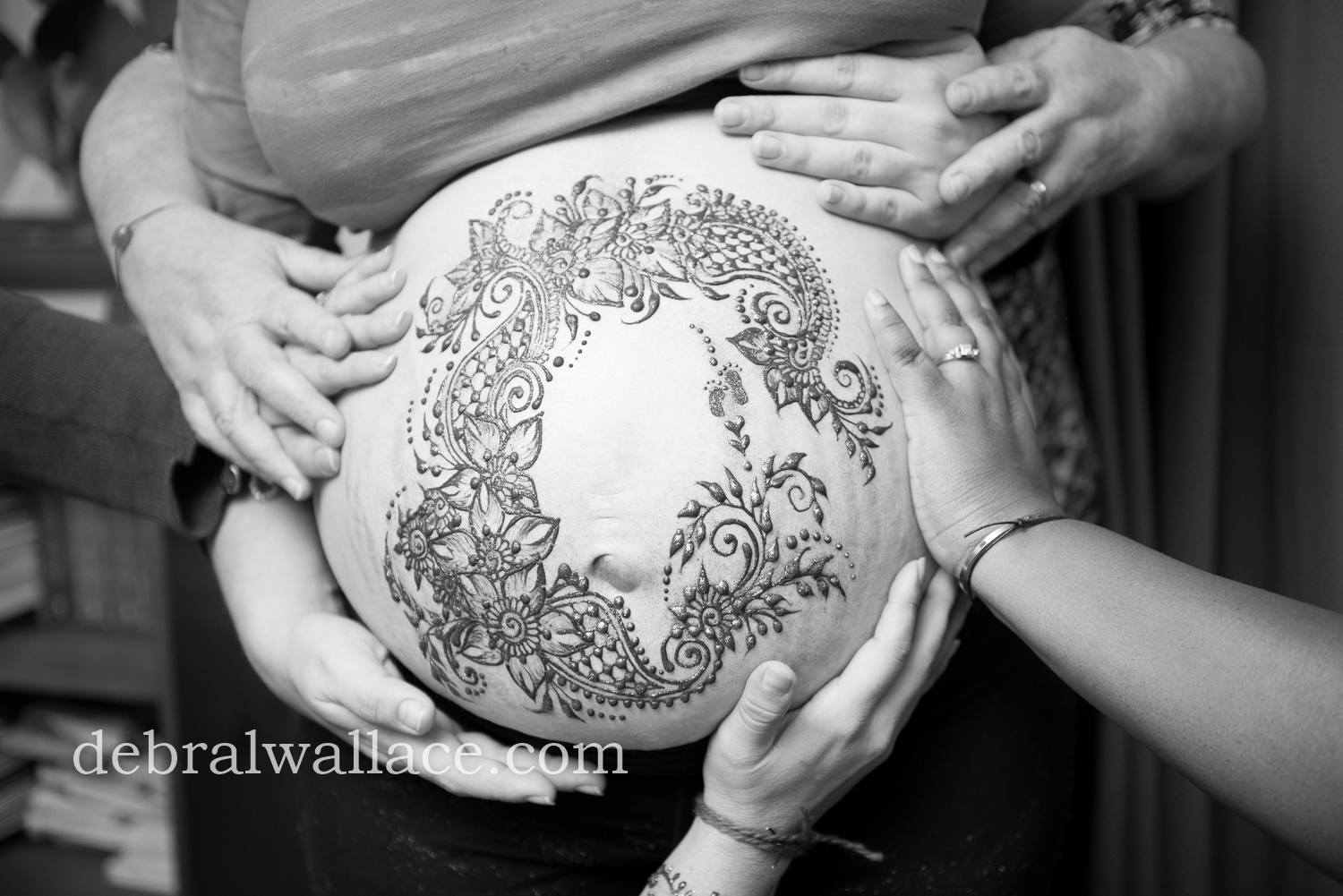 Comments
comments