Brighton NY Six Week Old Baby Photography
The rules say that a newborn baby has to be photographed between 3 to 10 days old, or maybe 14 if you're really pushing it.  That's because new babies are sleepiest, bendiest and curliest when they're very small.  As they wake up a little, they're less apt to sleep through posing situations.
In the past I told a mom that six weeks is a bad time to photograph a baby and that it's best to wait until they're older.  Needless to say, she never called me back.
But when Tracy gave a session to her sister Lindsay, her baby was due around the same time as mine.  I didn't object to a session a little later on and we had a lovely time. The images were not curly, sleepy posed images, but they still captured the essence of falling in love.
My conclusion was that there's no bad time to photograph a baby.  They are babies after all!  Most parents aren't really hung up on the super posed images anyway and just want to capture their beautiful baby just as they are.  So if you miss the newborn window, don't worry!  Your baby is still beautiful and completely photographable.
When Lori first contacted me she was still pregnant and interested in newborn photos and when I didn't hear from her after her due date came and went, I assumed she hired someone else.  I was absolutely delighted to hear from her again when Julia was about six weeks old.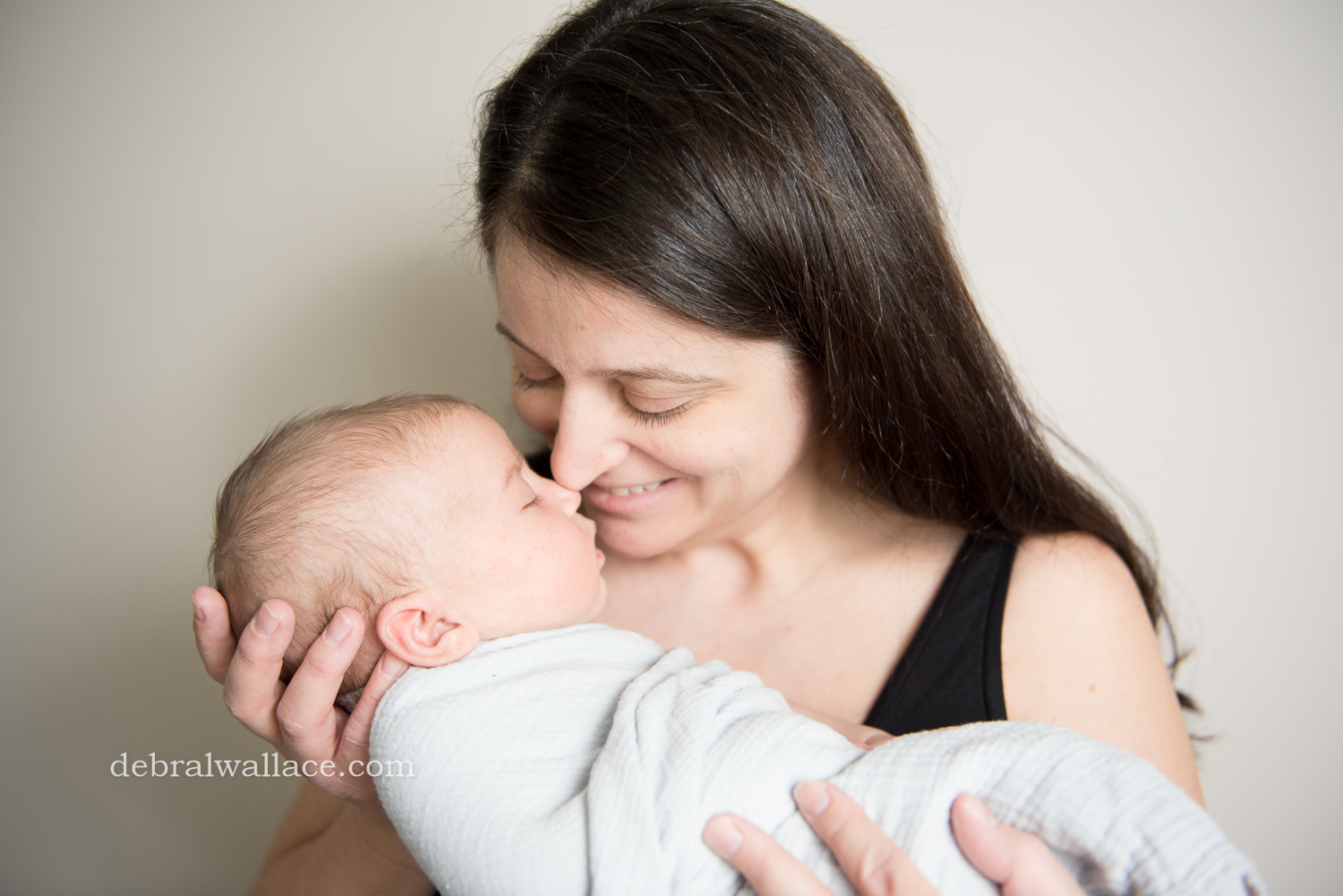 Lori hired a doula through Beautiful Birth Choices and did everything she could to prepare, but took some time to recover from the childbirth experience. I hear you Lori! I have friends that love it (including some lovely doula friends who work for BBC), but me? Not so much. 🙂 And that's okay! The best time for photos is when you're ready for them.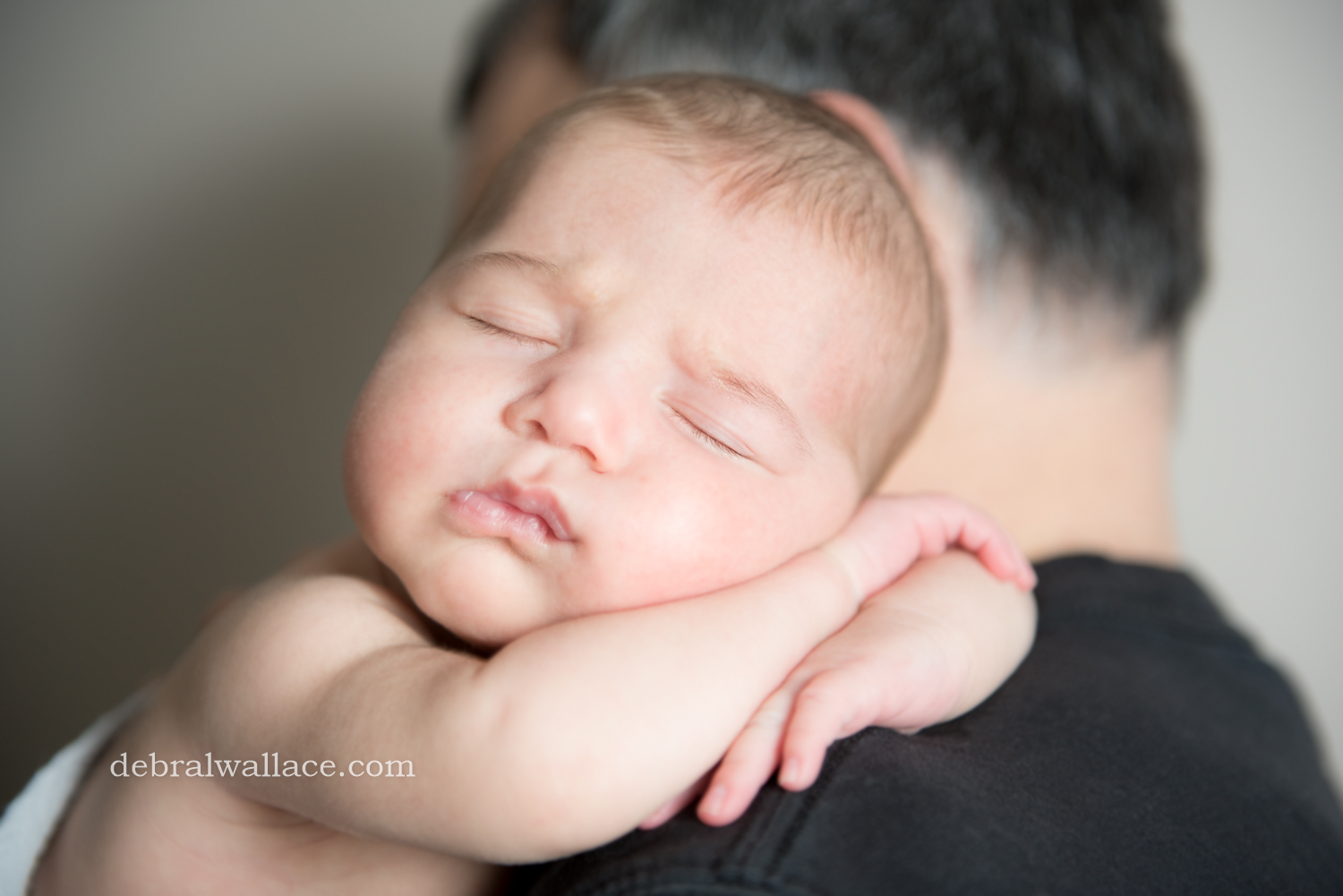 Among other skills, Chris is a baby whisperer in his free time. Julia let us do a little posing before she woke up and objected.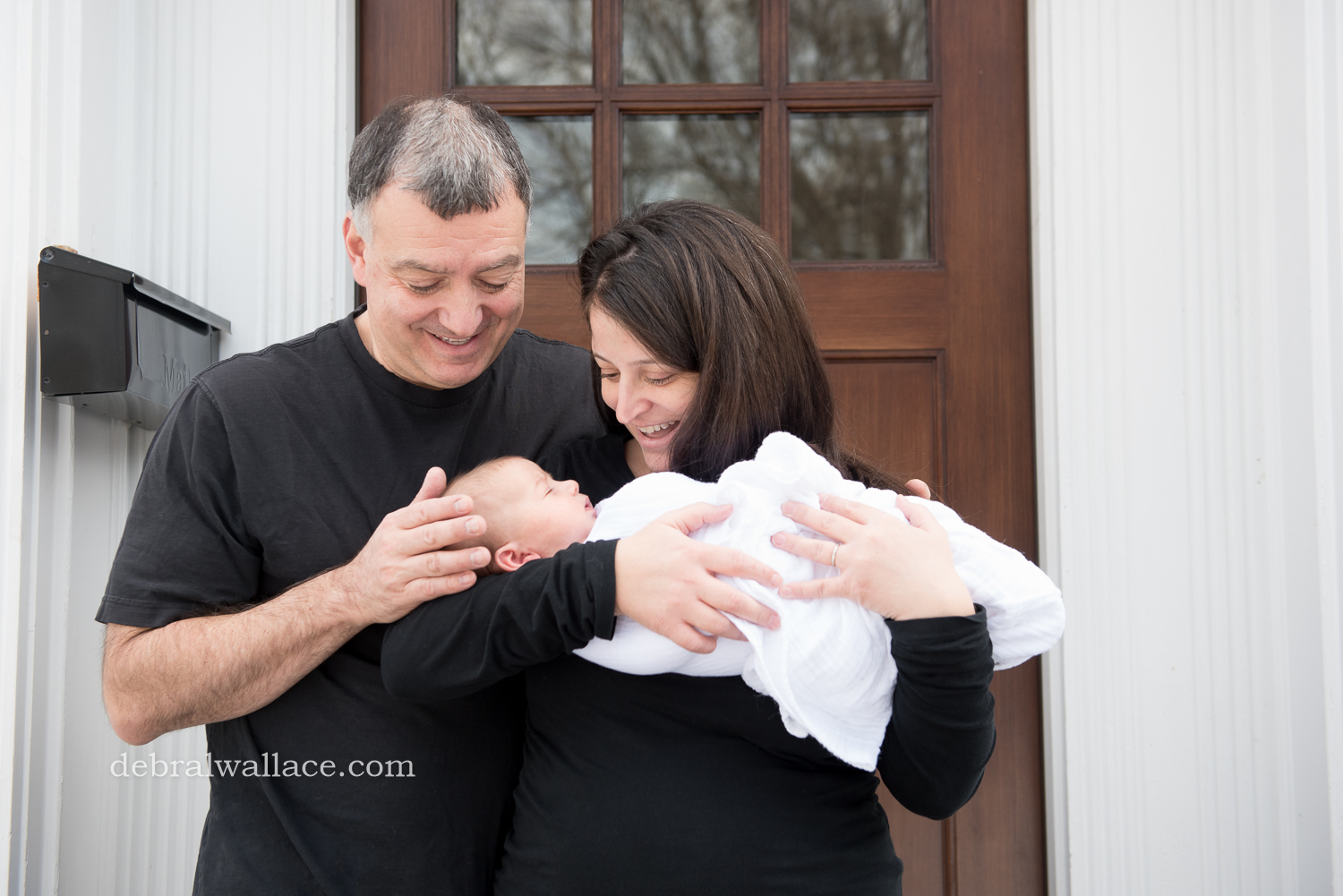 We caught a mild day in December and popped outside for some images in front of their brand new house. They recently moved to the Rochester area and bought a beautiful house in Brighton. A new house, a new job, a new baby – lots of changes!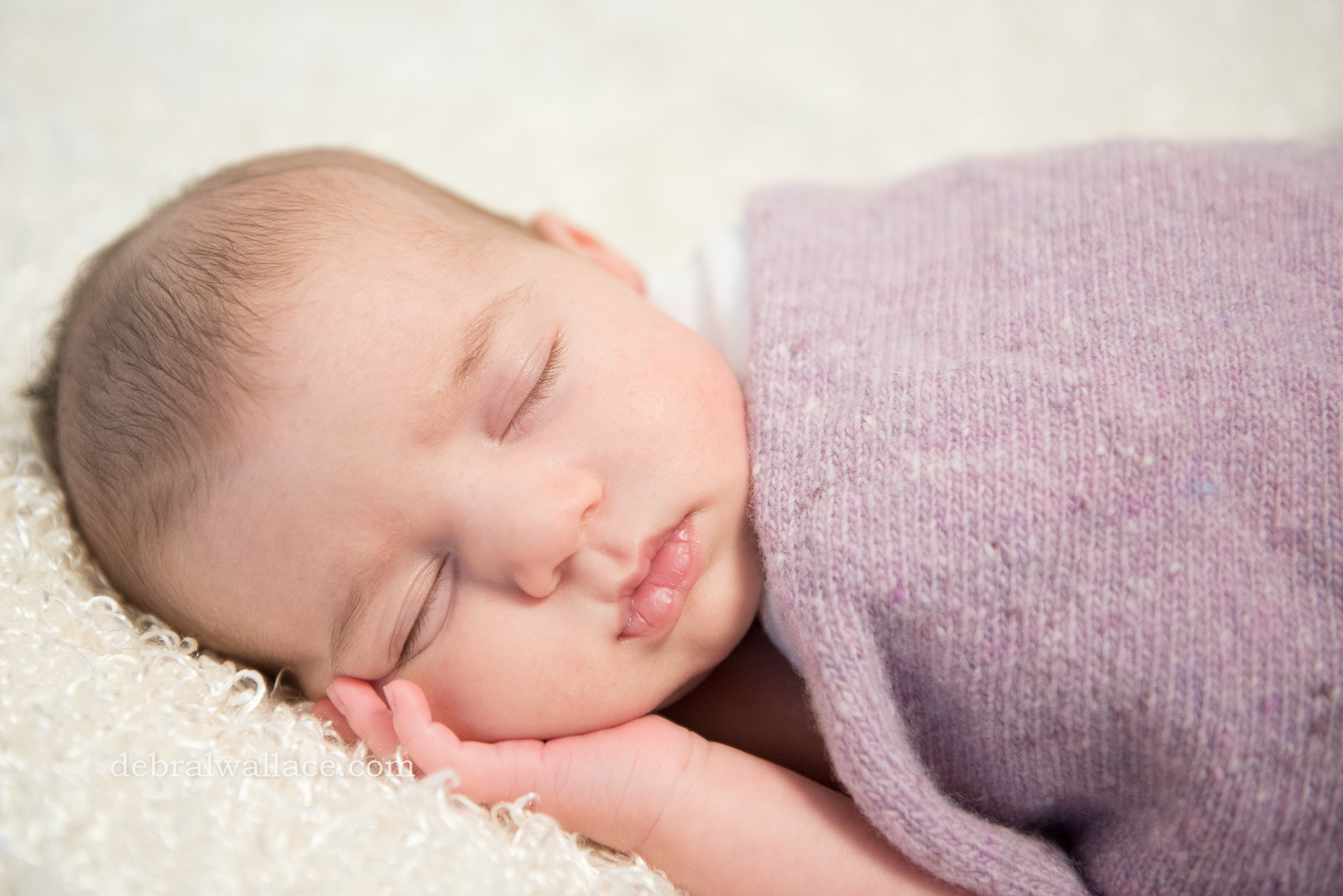 Julia fell asleep again and we were able to get her hand up under her cheek before she woke up and wanted to hang out some more.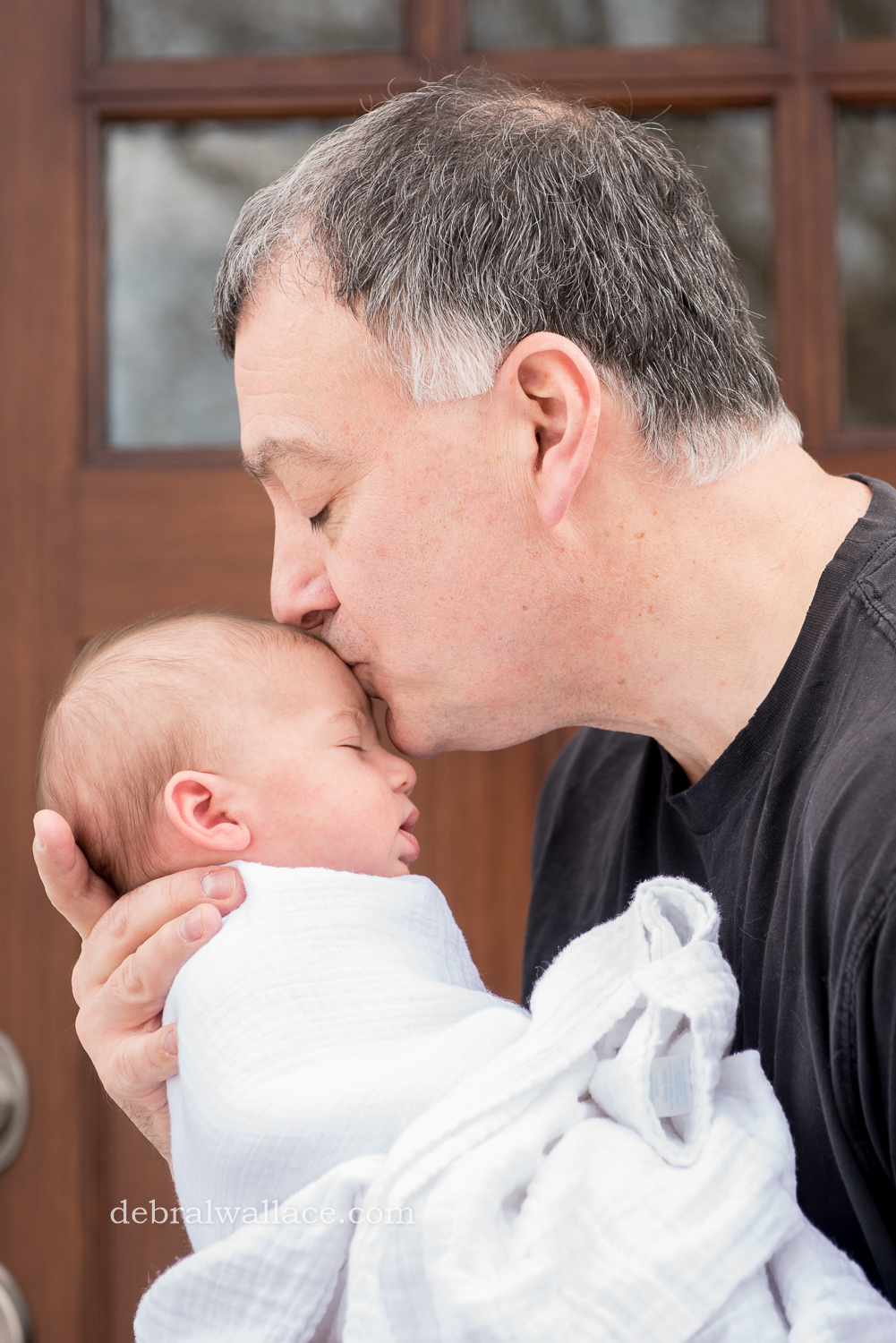 What a privilege it is to see a man become a father.
Congratulations to Lori and Chris and welcome home Julia!
Comments
comments