Chili NY Family Photography ~ Wendy and Jamie
Wendy and I were pregnant with our first babies at the same time and took a Bradley Childbirth class together. At random times our lives have intersected – now she has three beautiful children. She contacted me because she wanted to catch them in this particular life stage, which is wise because I've heard they do grow up (I'm still in denial).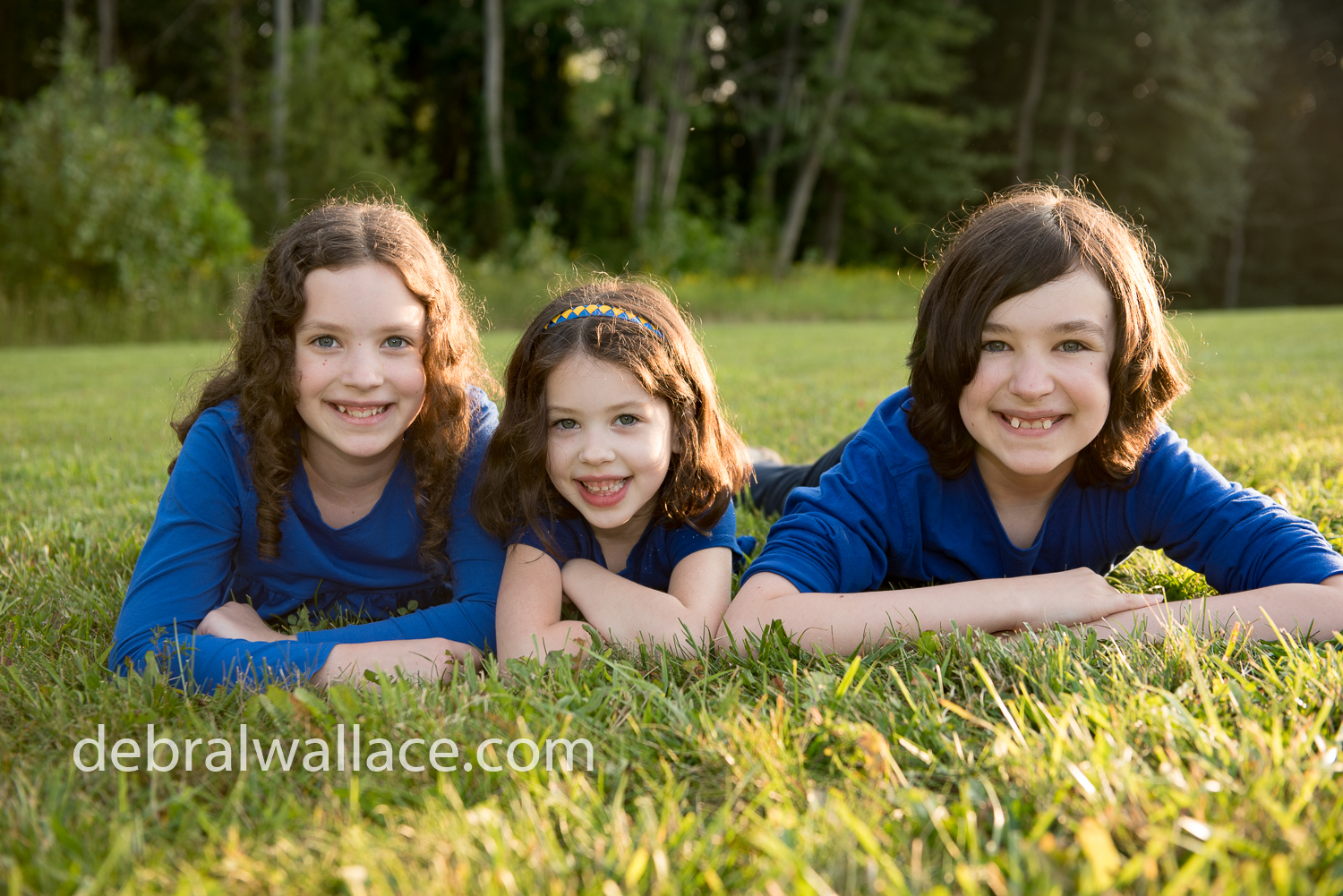 We met at their house where she thought the kids would be most comfortable. They have acreage in Chili so we spent some time in their yard as the sun was setting.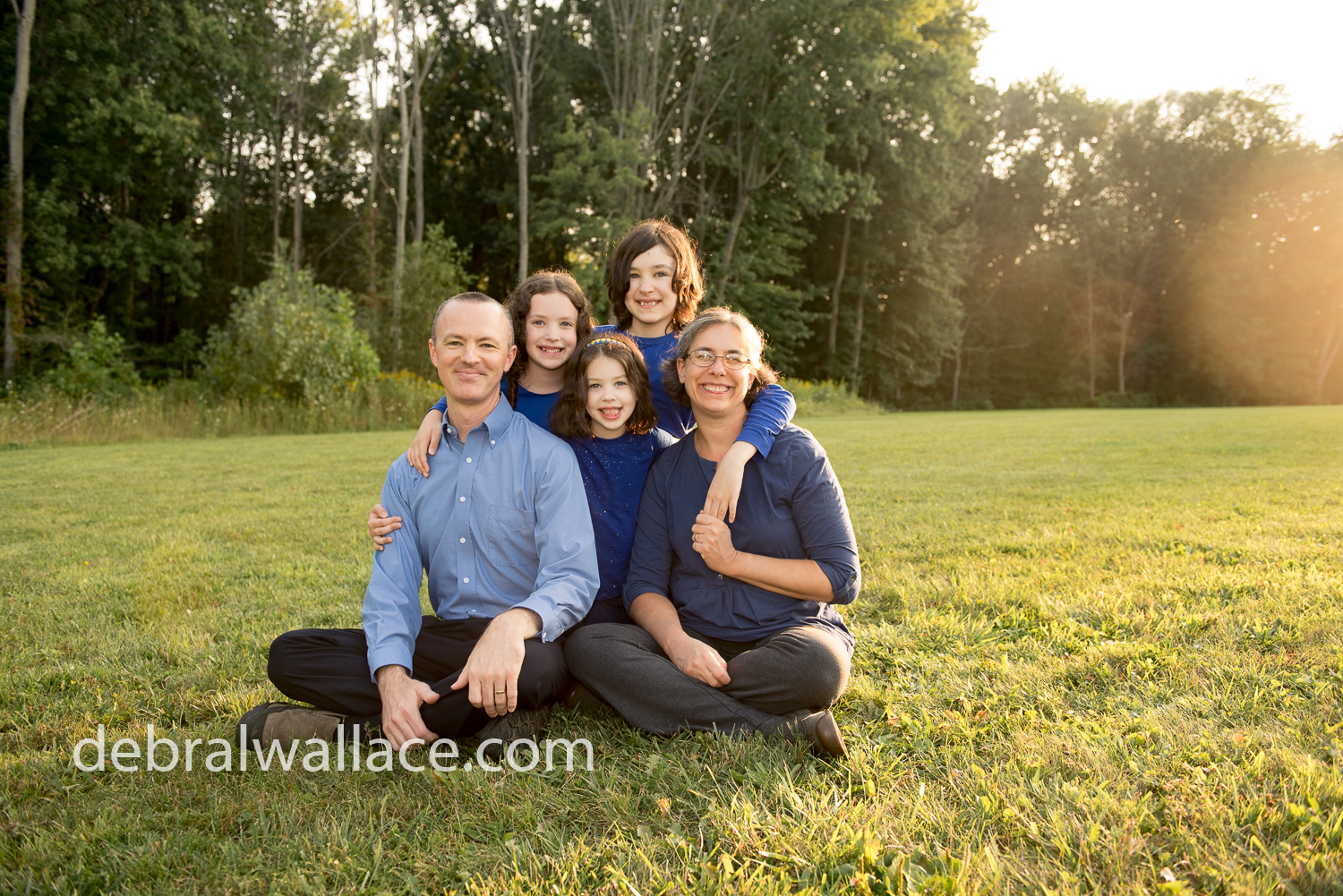 One of the things that draws me to location based photography is how comfortable people are in parks or their own homes. Having your photos taken may not be super comfortable, but it's definitely more comfortable in a setting you choose. Kids especially respond well to being in their own home, in nature or in this case, both!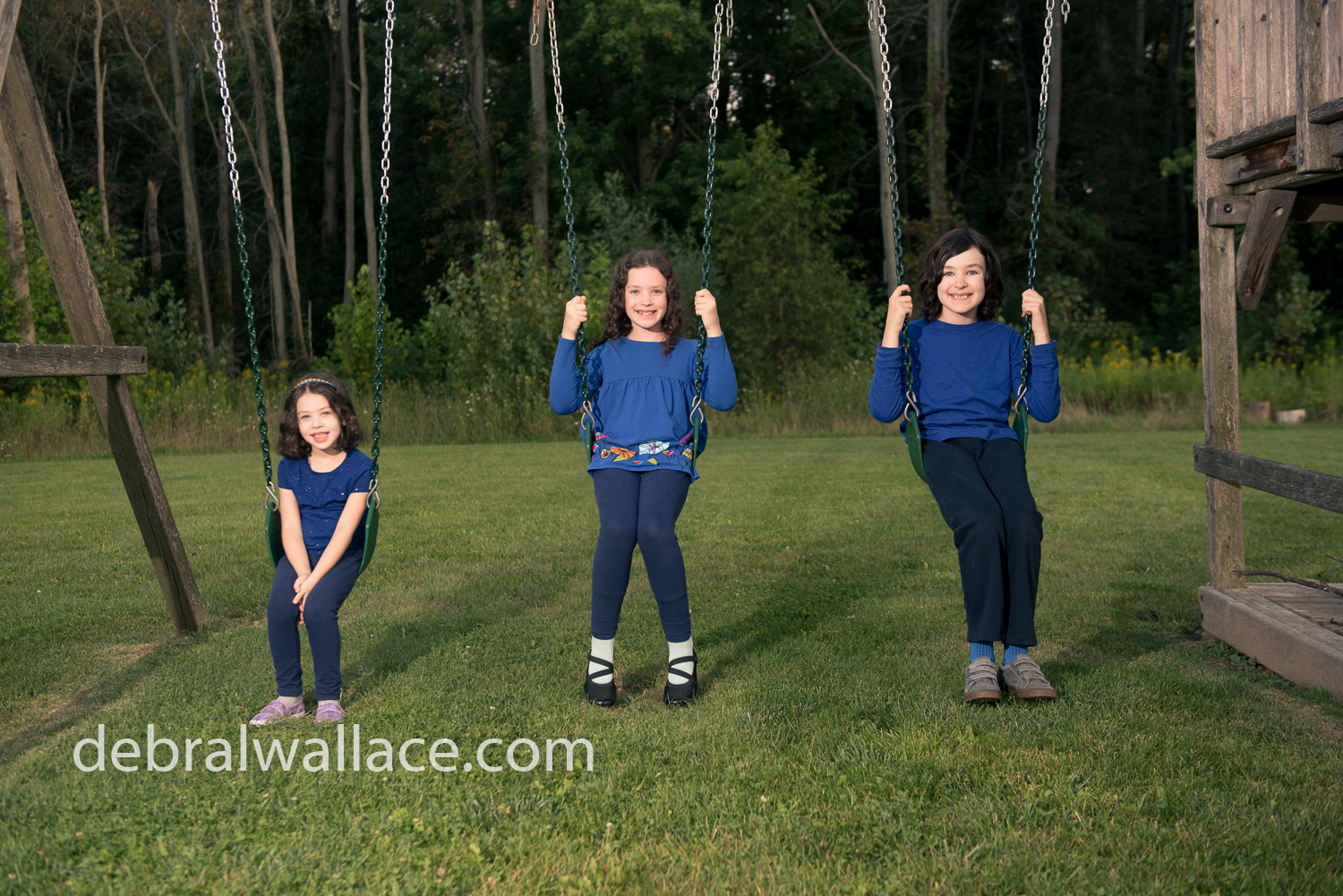 Wendy chose blue for their clothes because everyone owned blue shirts. Props for being resourceful! If you're holding out on photos because of clothing, this is totally the way to go. It doesn't have to be matchy – just in the same general color family. You can read more about how to choose clothing for your photo session by clicking here.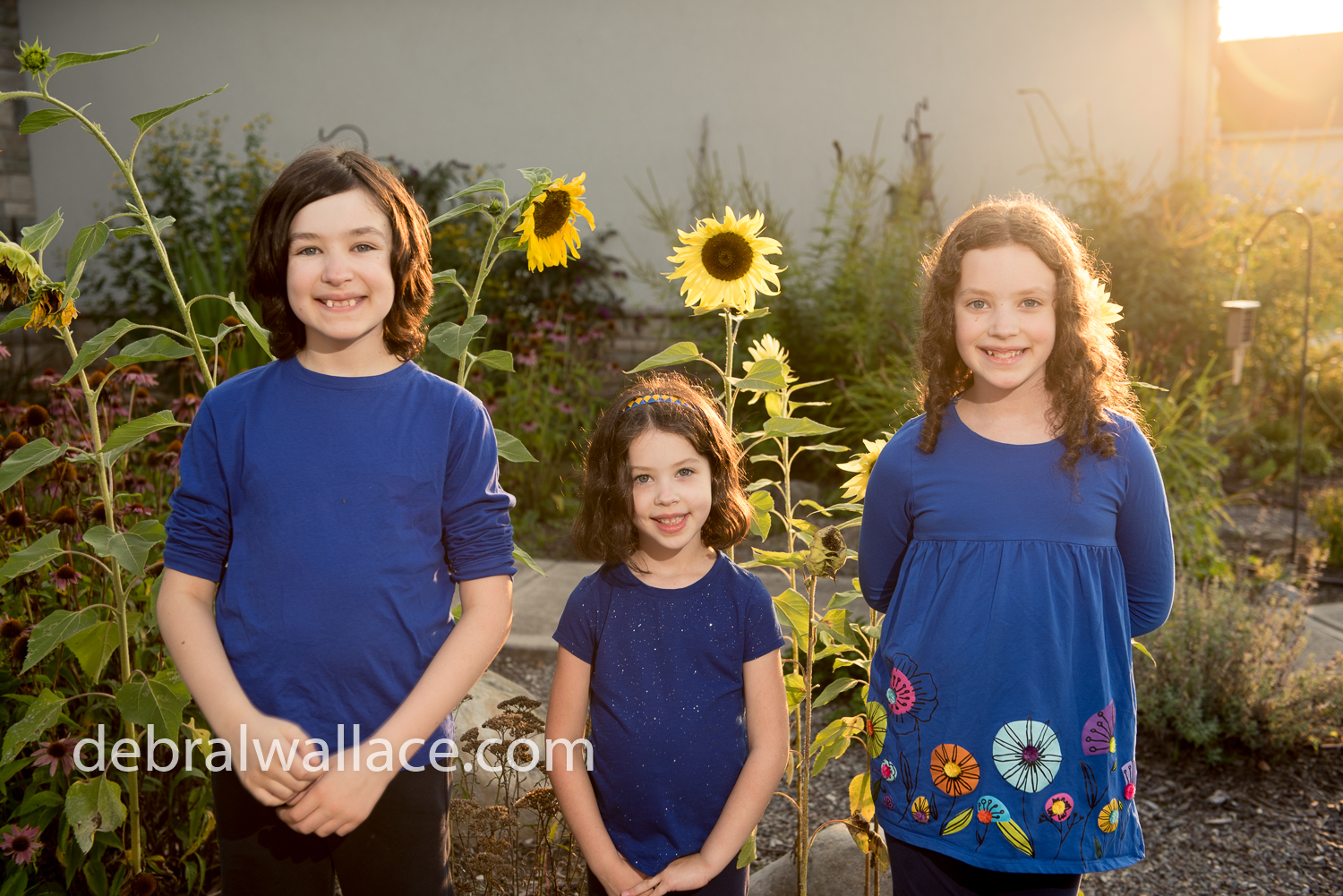 They did a sunflower project last year and this year the sunflowers reseeded themselves. They had quite a collection out front.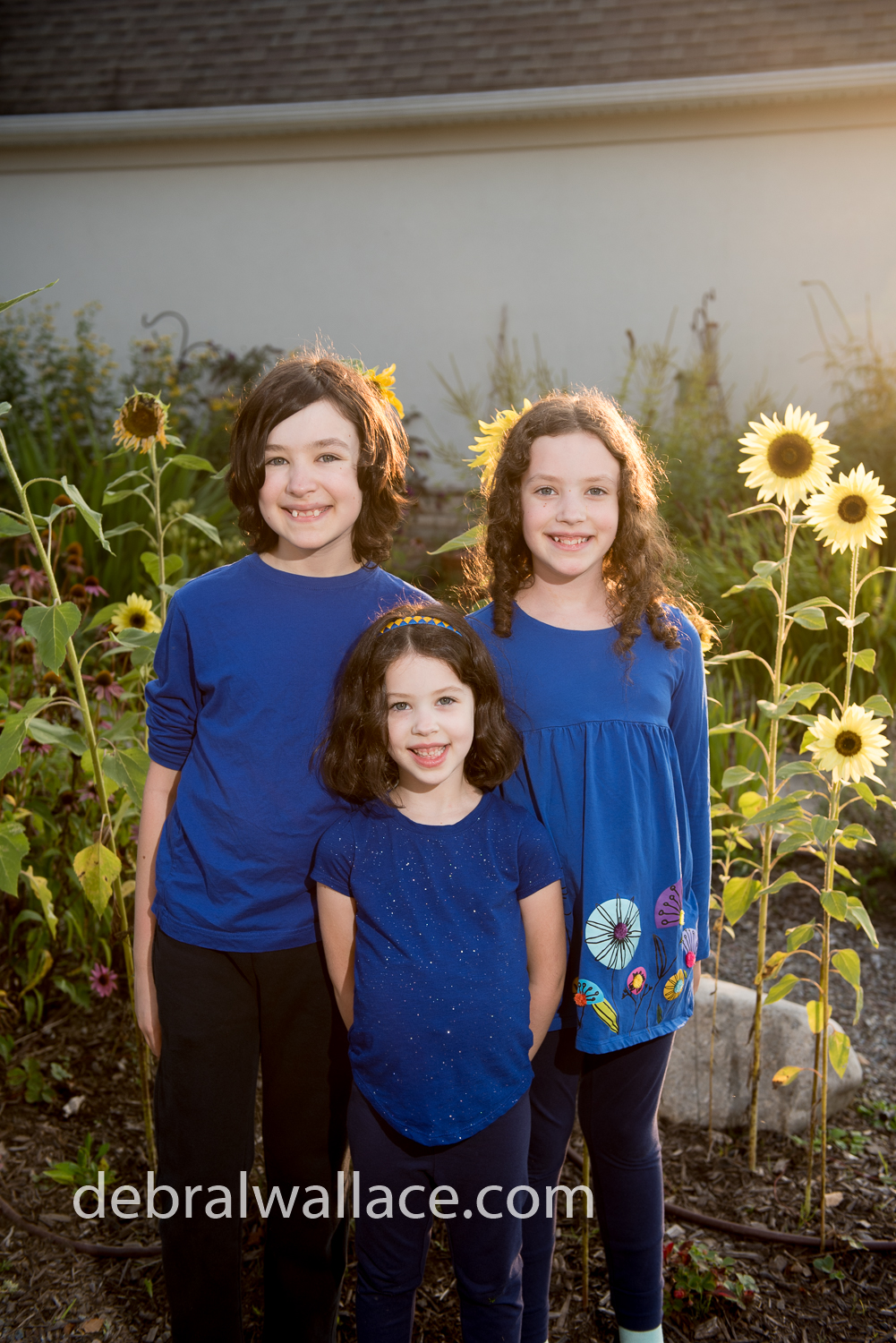 Sometimes when you see a photographer with a lot of black and white photos, it's a red flag that the colors went wonky due to bad setting choices. I will totally admit that I screwed this image up in color, but really liked the way it turned out in black and white.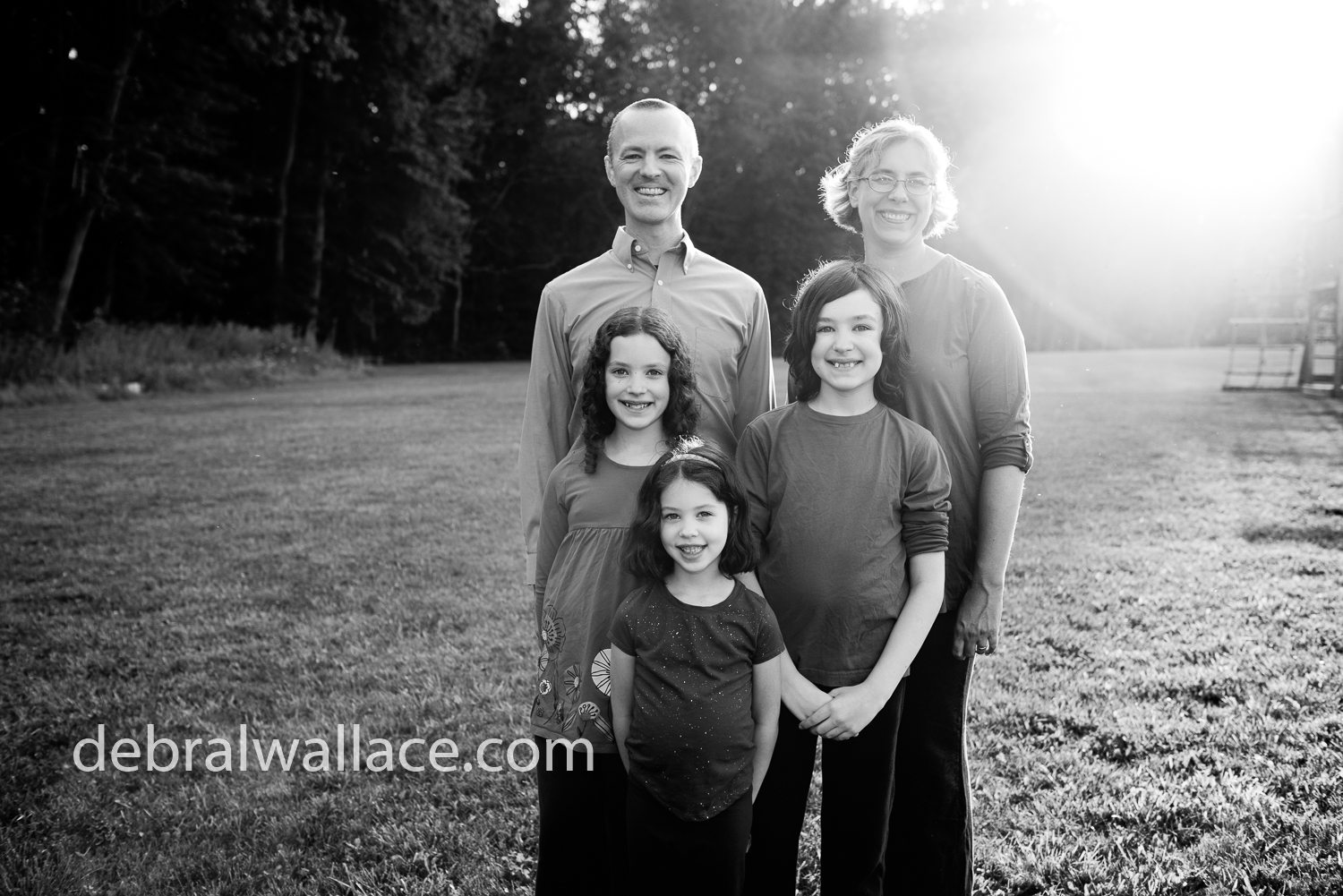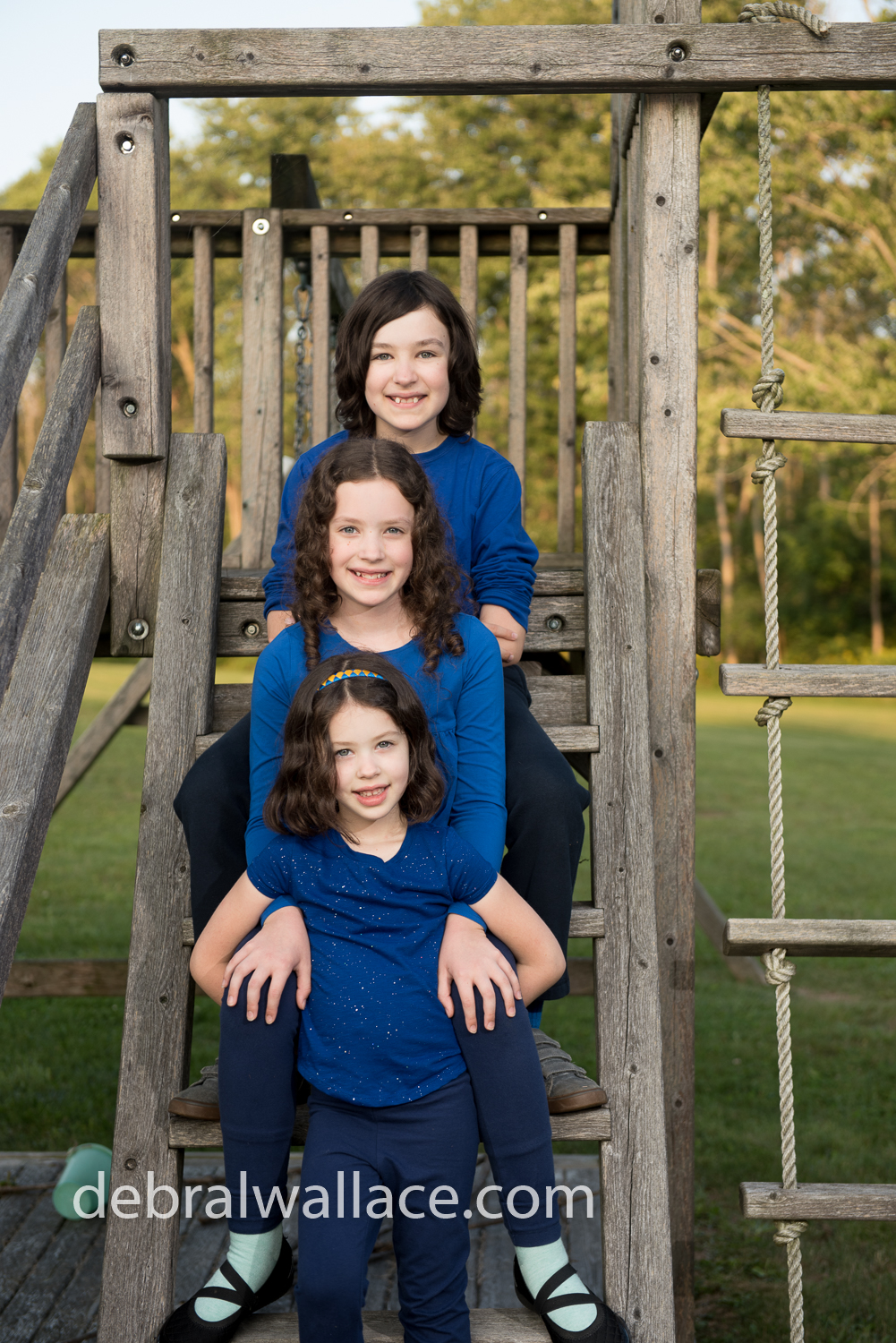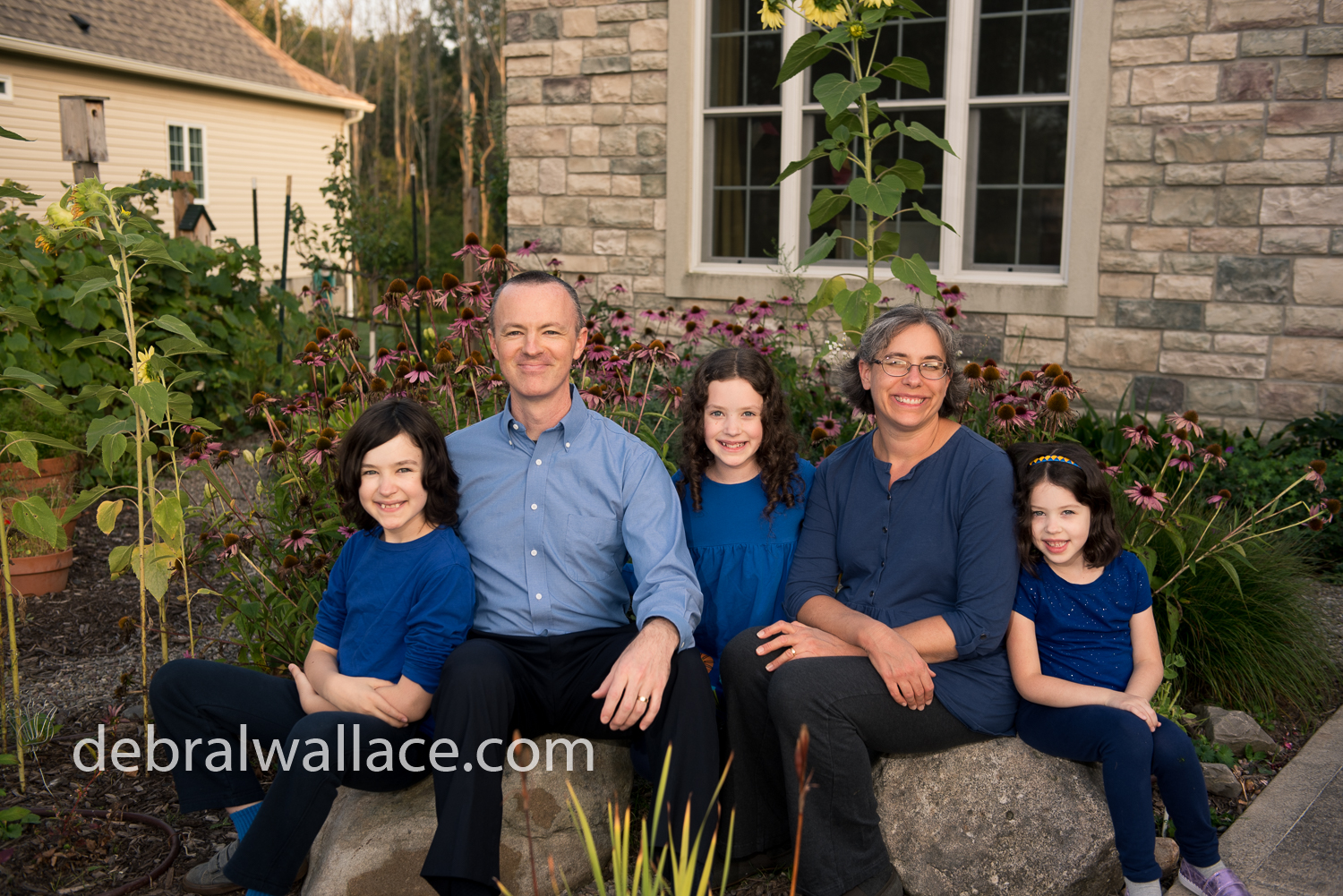 And it's always a good idea to sneak in a husband and wife shot.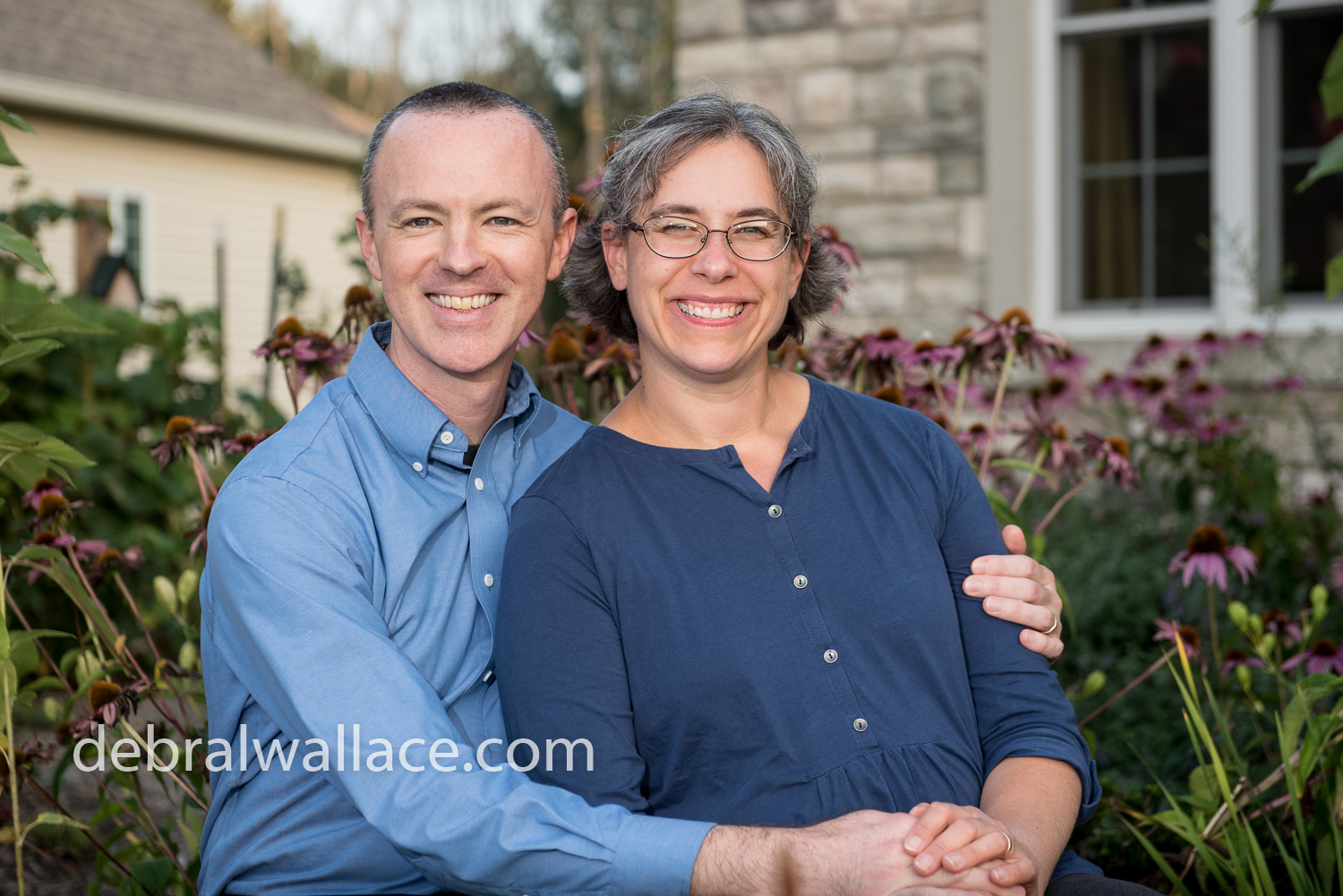 Thank you so much Wendy and Jamie for sharing your beautiful family with me!!! It was lovely to catch up with you all.
Comments
comments