Megan googled Conesus photography and came across the blog posts on sleeve length in photos and was inspired to schedule a family portrait session during her extended family's vacation on Conesus Lake.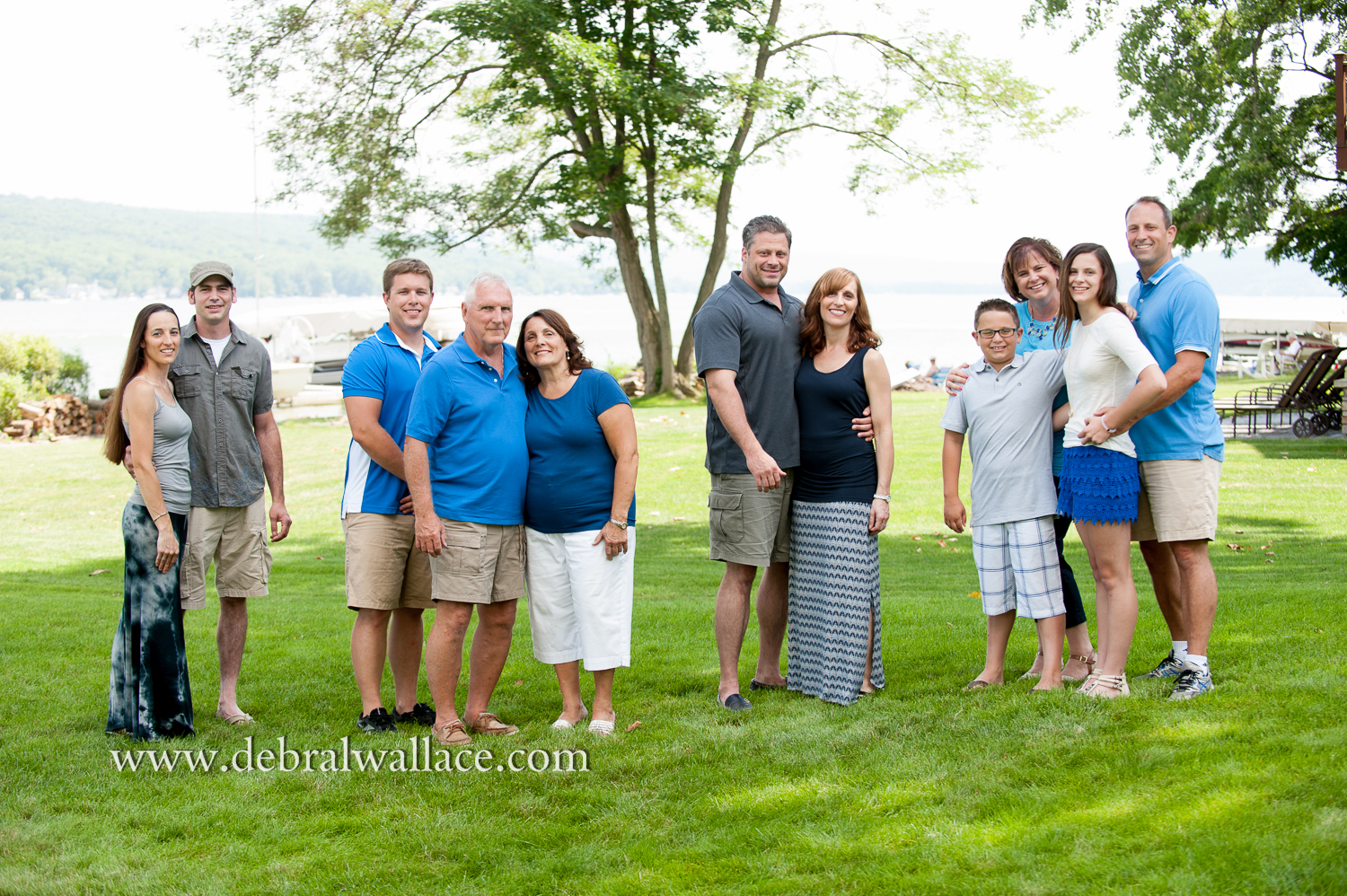 This is a more "modern" posing set up with different groups. The best part of this setup is that it's easy on the eyes. The drawbacks are that because the people are smaller, you need to print the images at a larger size. It can also make single people in the family feel a little awkward.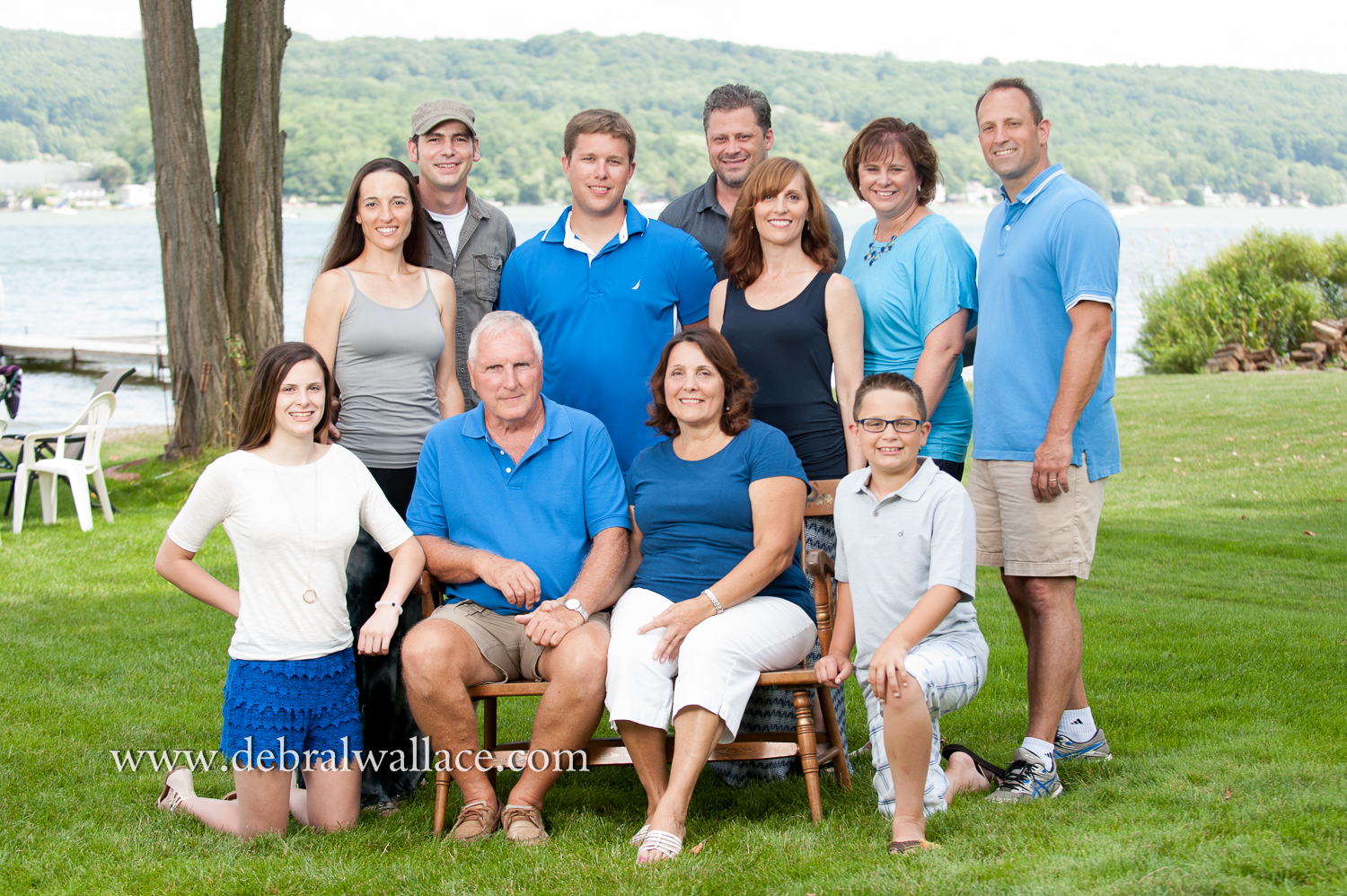 This is a more traditional posing setup. The best part of this setup is that it's completely inclusive, we're more used to looking at this type of portrait and prints can be smaller.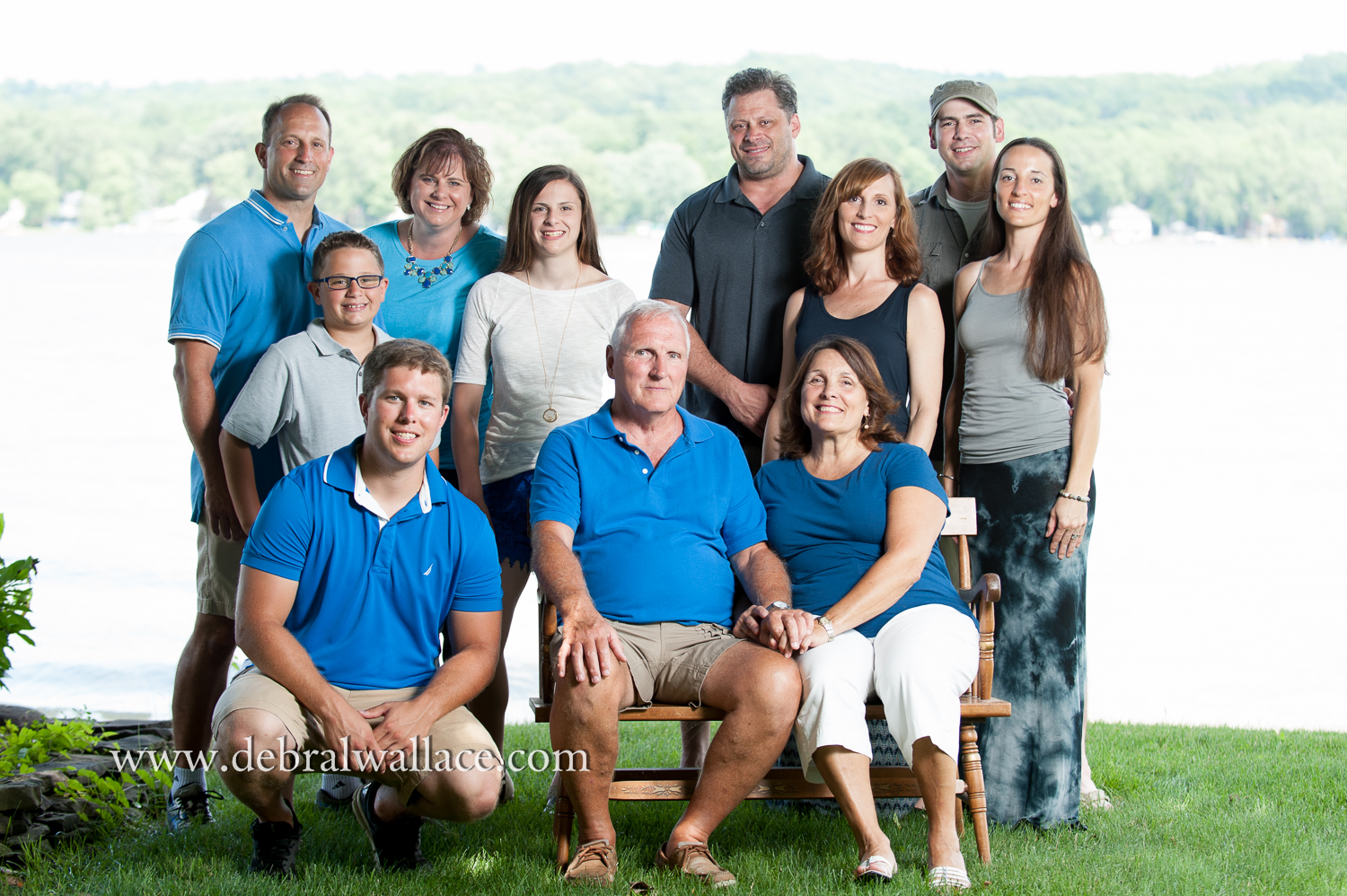 Megan recommends approximately one drink an hour (and just one) during portrait sessions – especially when it's 90 something degrees outside. I do have to say her family was pretty cheerful and easy going!
During a test shot I had my first ever photobomb.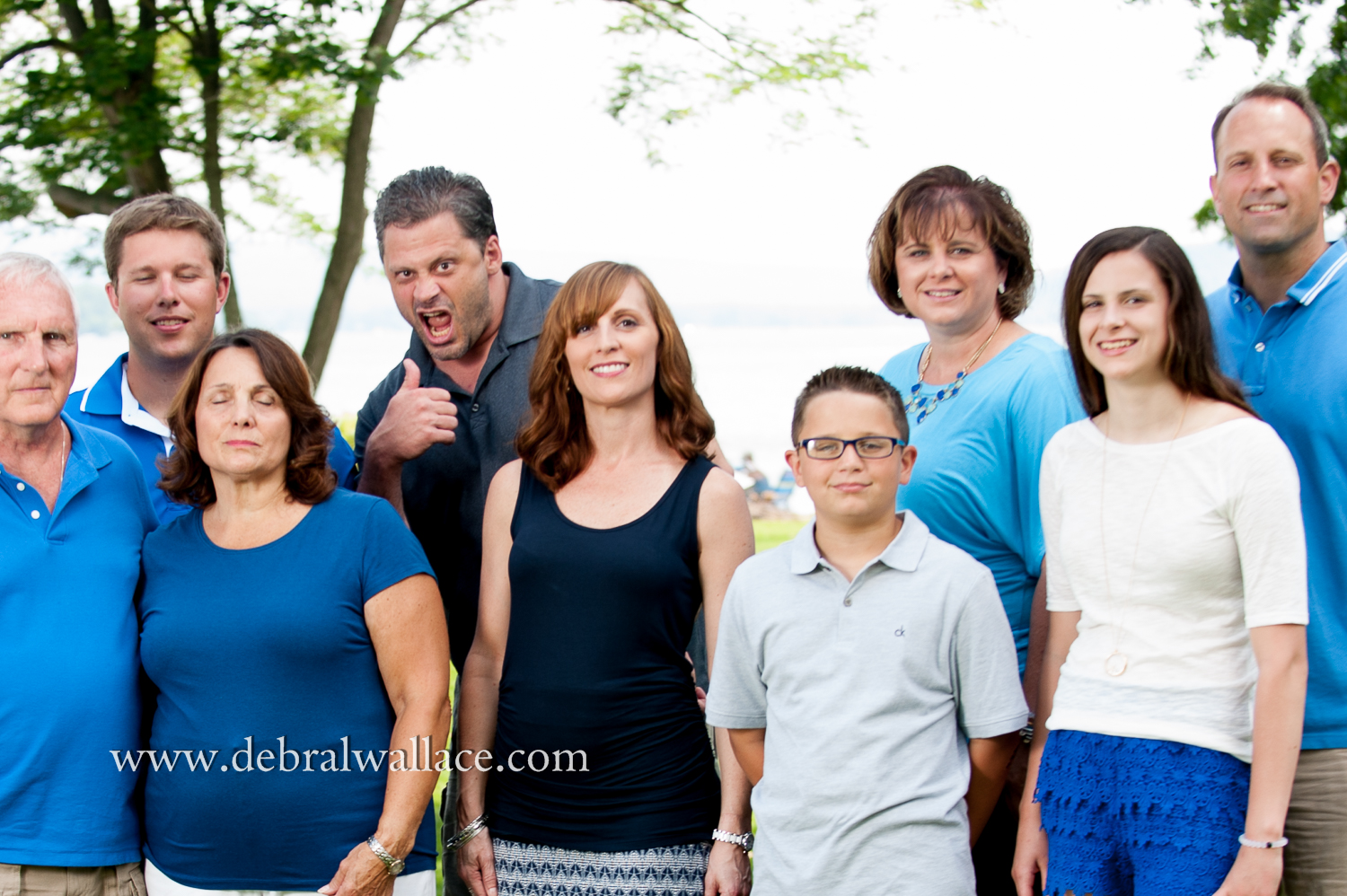 His family seemed used to it but I was pretty entertained.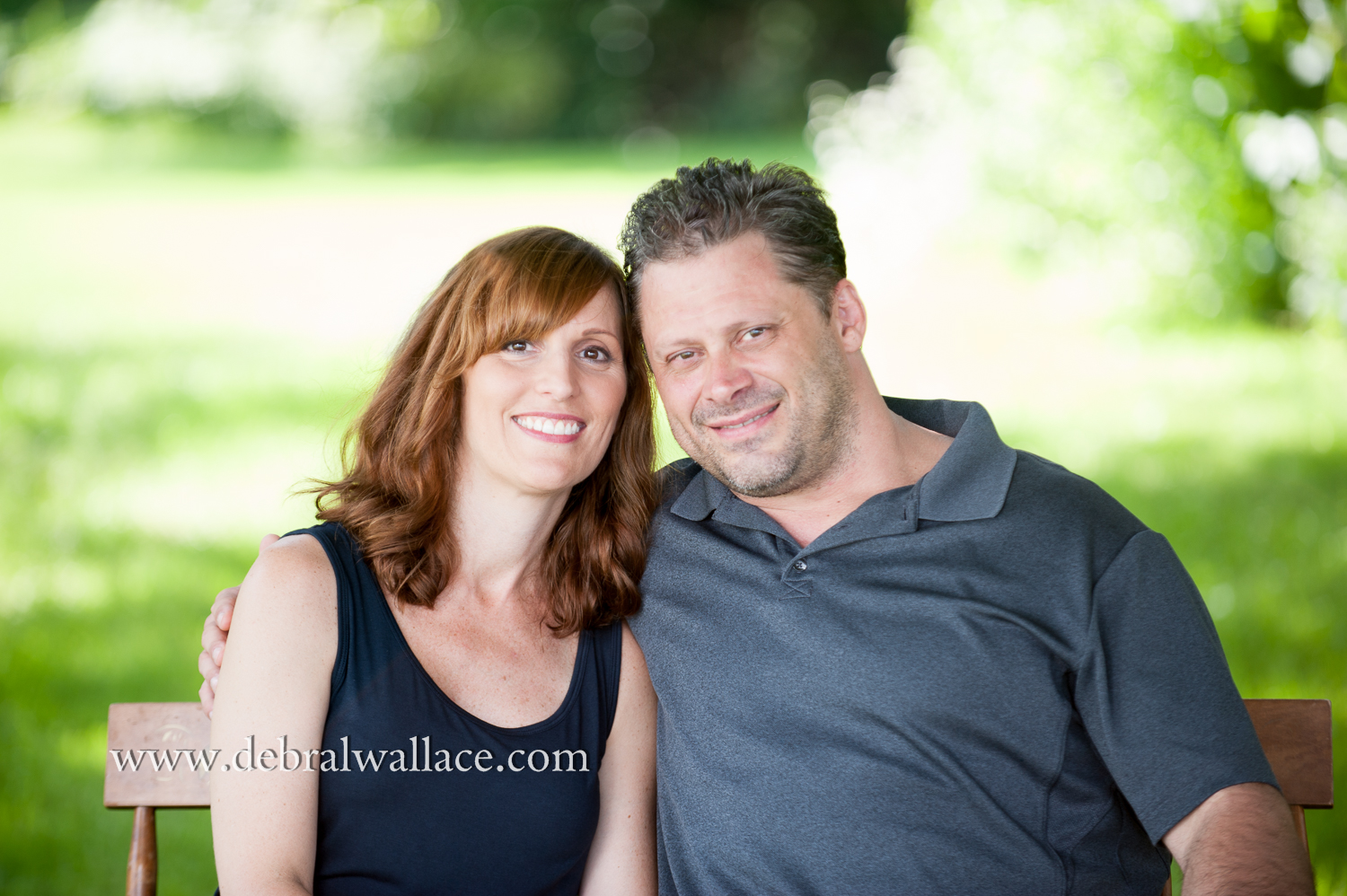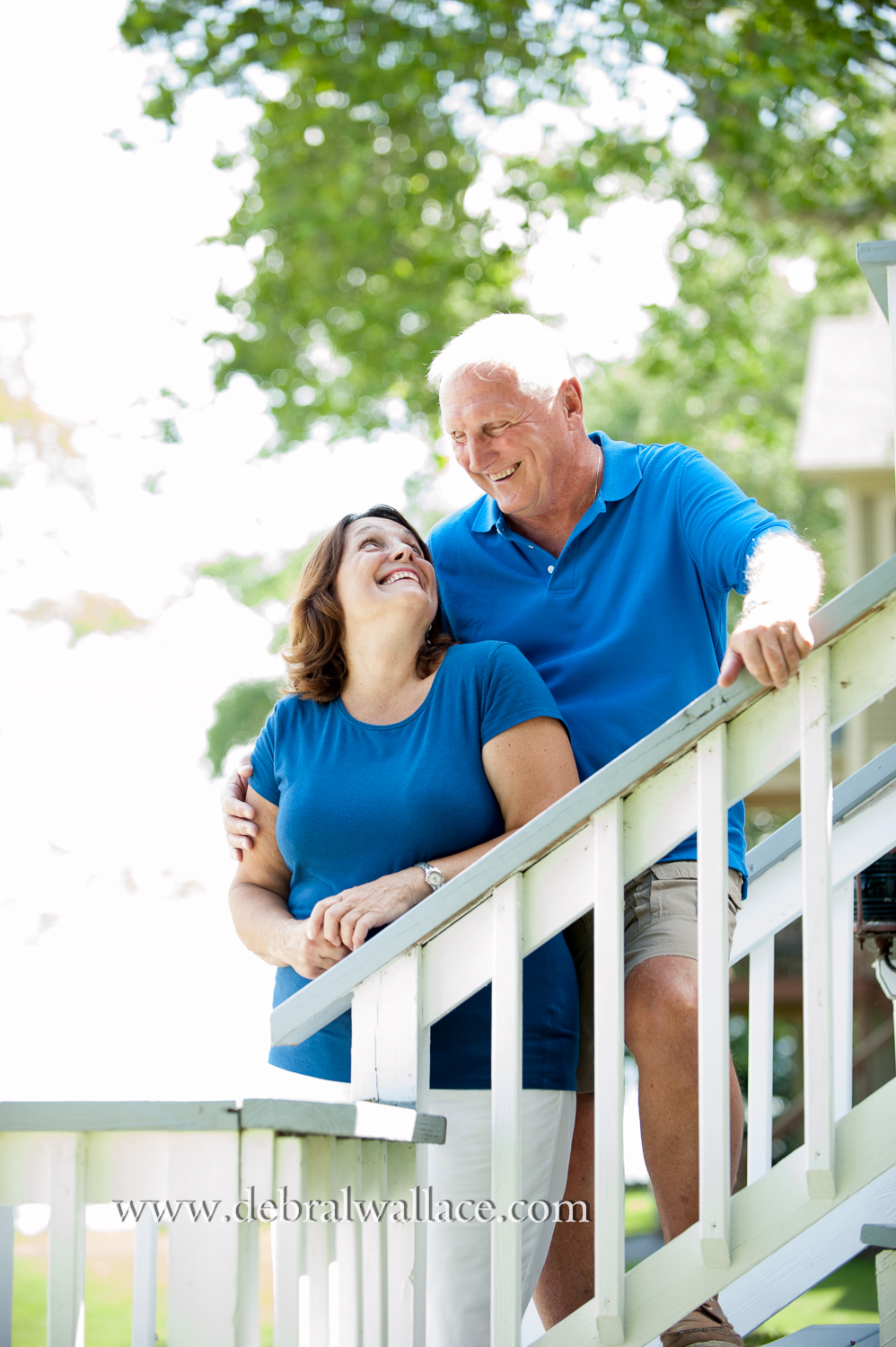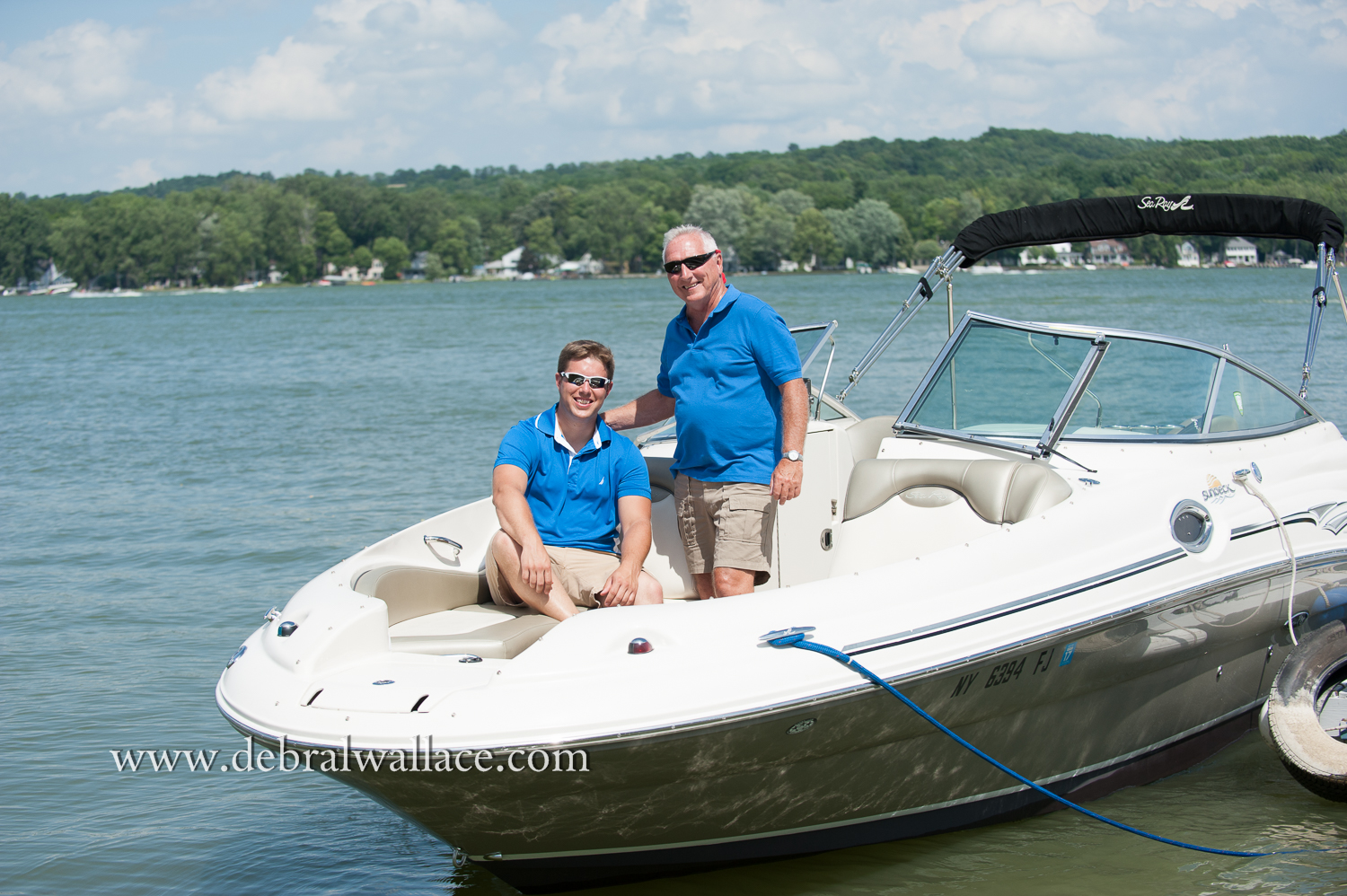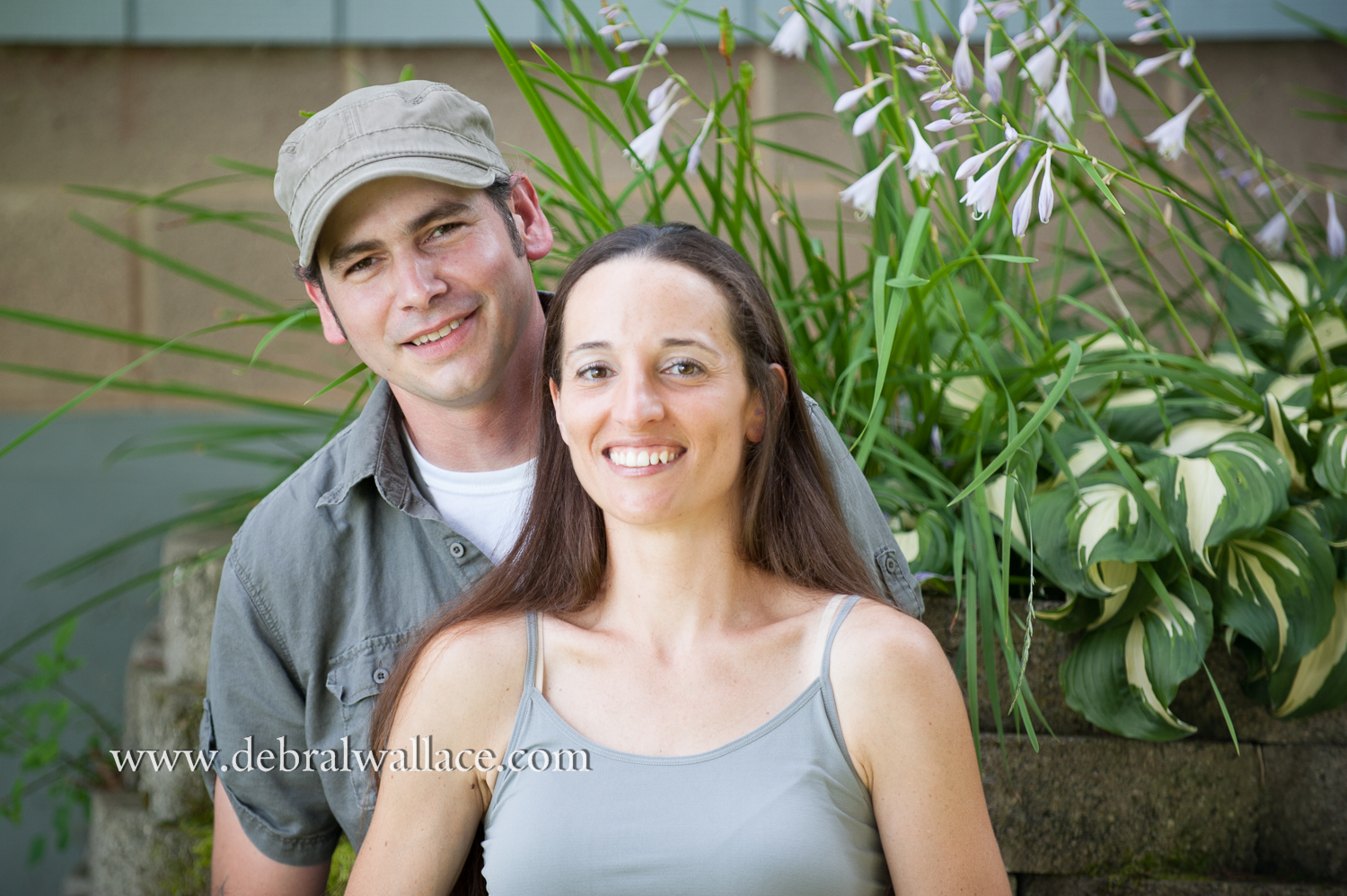 We also did some other groupings. Extended family portraits are a great opportunity to also throw in other portraits – such as siblings, couples, immediate families, etc.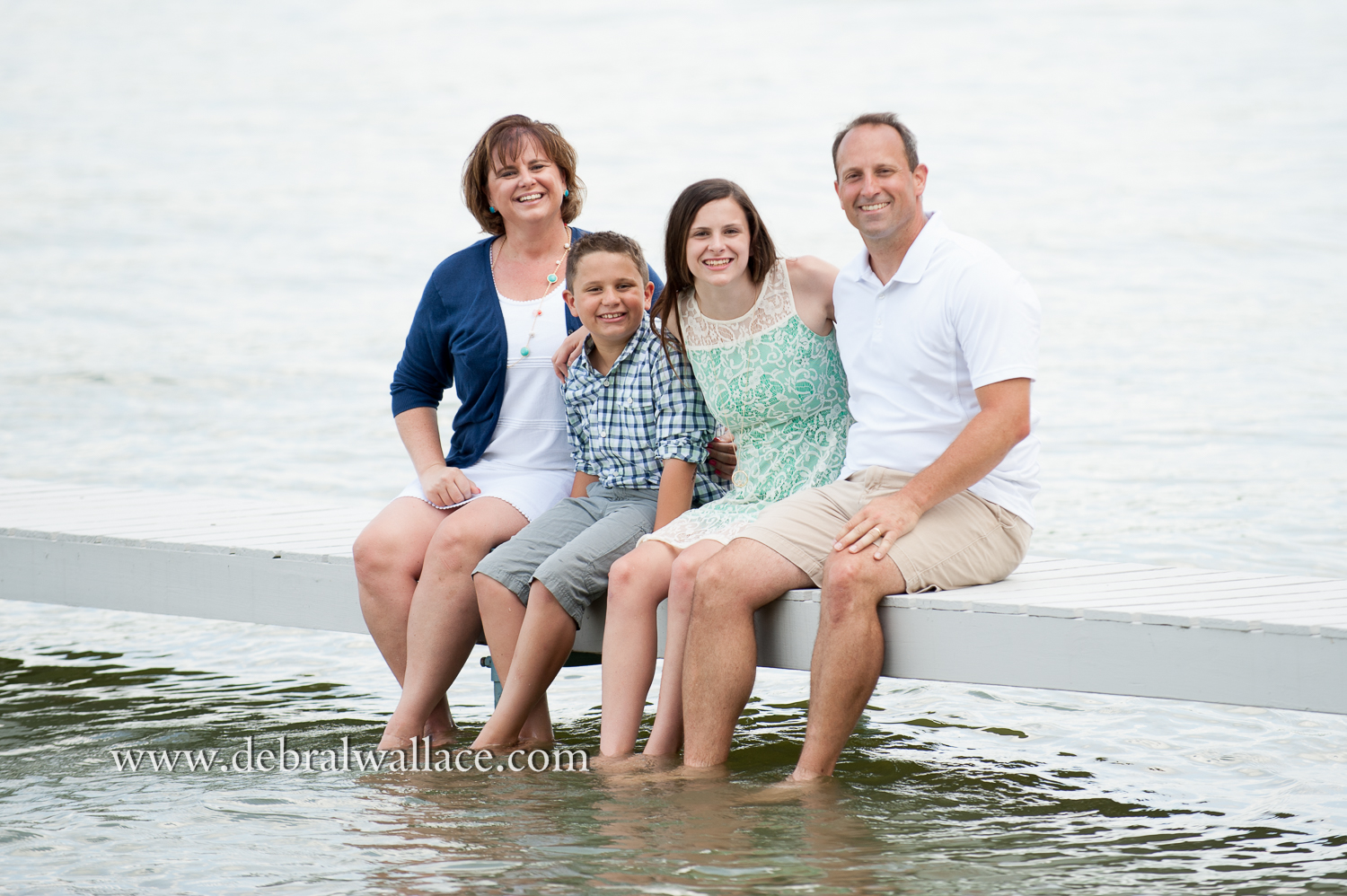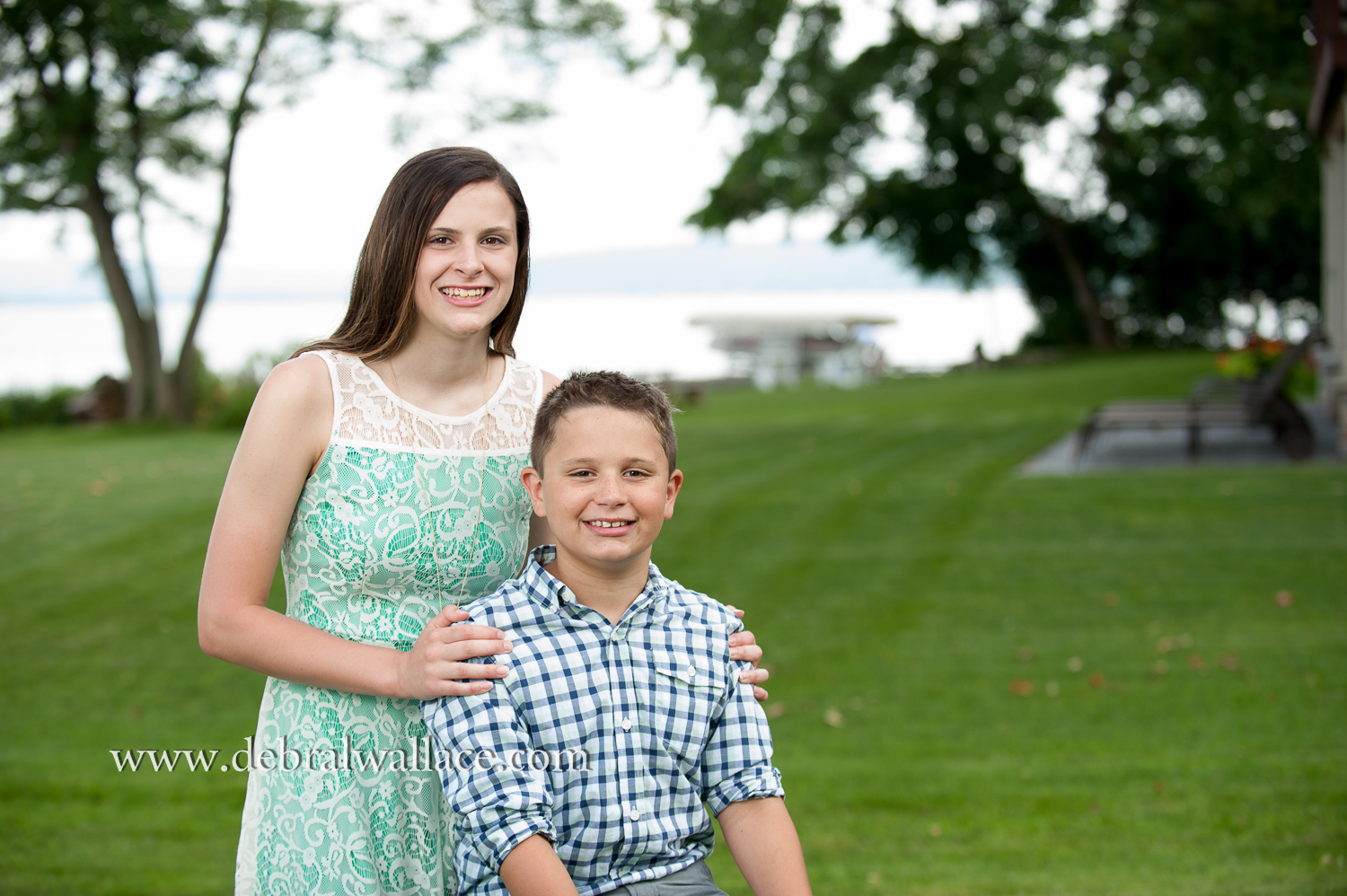 And just because they seemed like a jumping kind of family…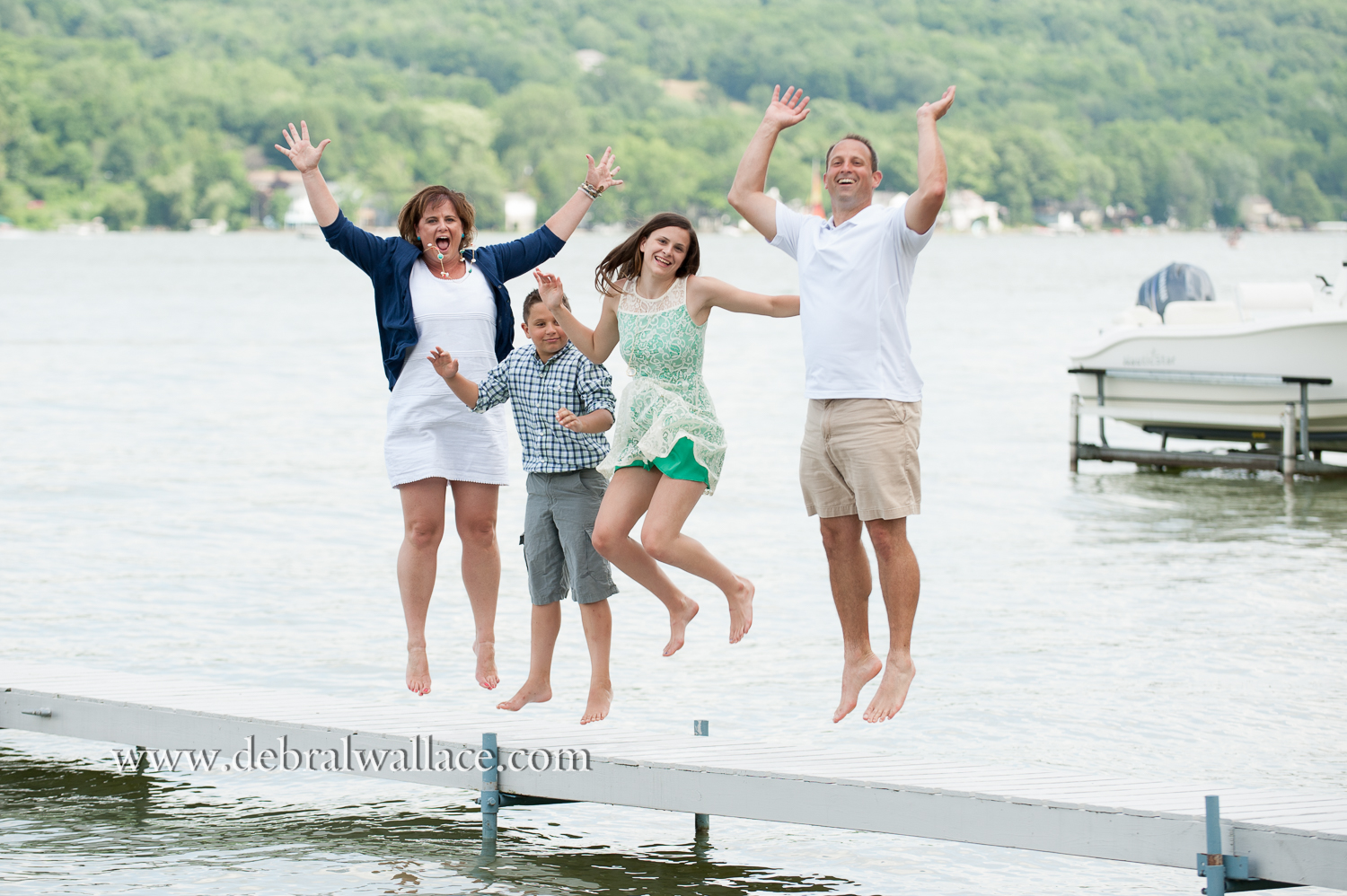 Comments
comments