Corbett's Glen & High Falls Maternity Photography ~ Rob & Tara
These two found out Tara was pregnant shortly before a trip to Spain that they planned just because they'd never been there. Rob said the timing was no bueno. Now that they're past the first trimester yuckiness, they're very eagerly awaiting the birth of their son Lukas, due to arrive in a few short weeks.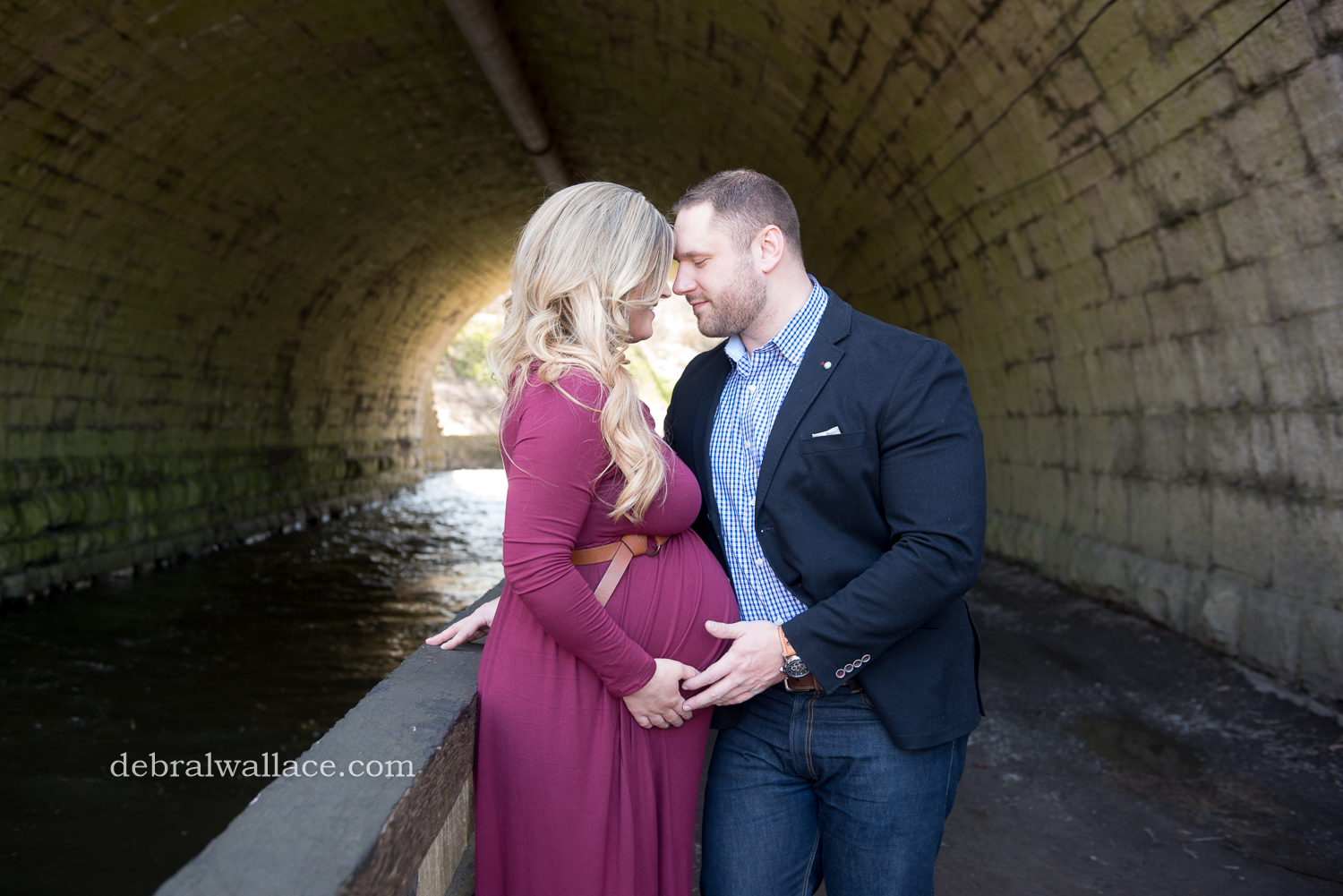 Or at least short for everyone who's not pregnant and eagerly anticipating the birth of their first child. In that case, it might be a long few weeks.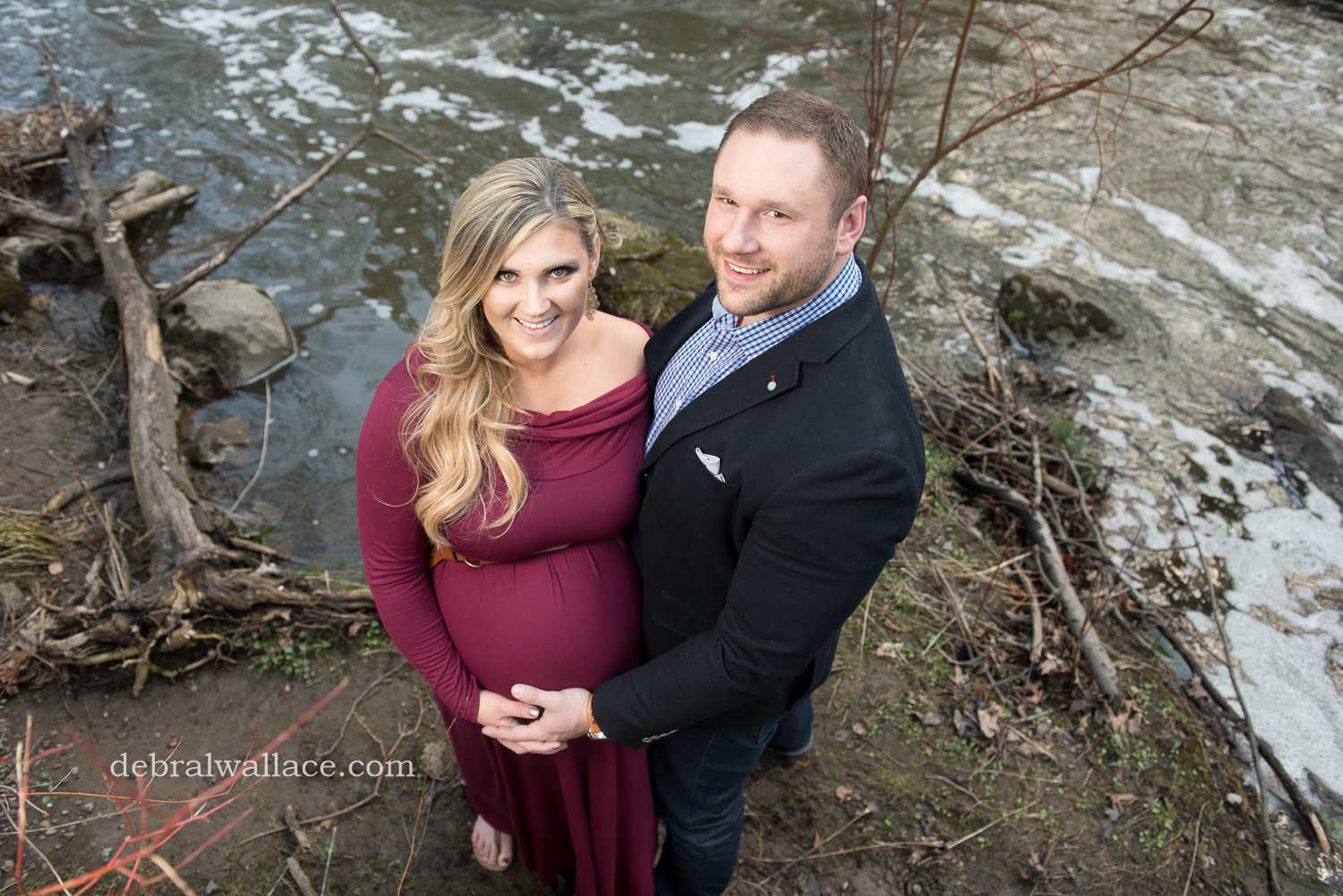 The enthusiasm they had for their session was contagious. Tara arrived looking particularly gorgeous, they had spent a little time on Pinterest browsing ideas, and they requested a new location for me (bonus points!!!), High Falls. People often ask for good location suggestions, which is great, but I have to confess my favorites are places I've never been.  Coincidentally this is also why I can't quite handle a studio – the wanderlust runs too deep.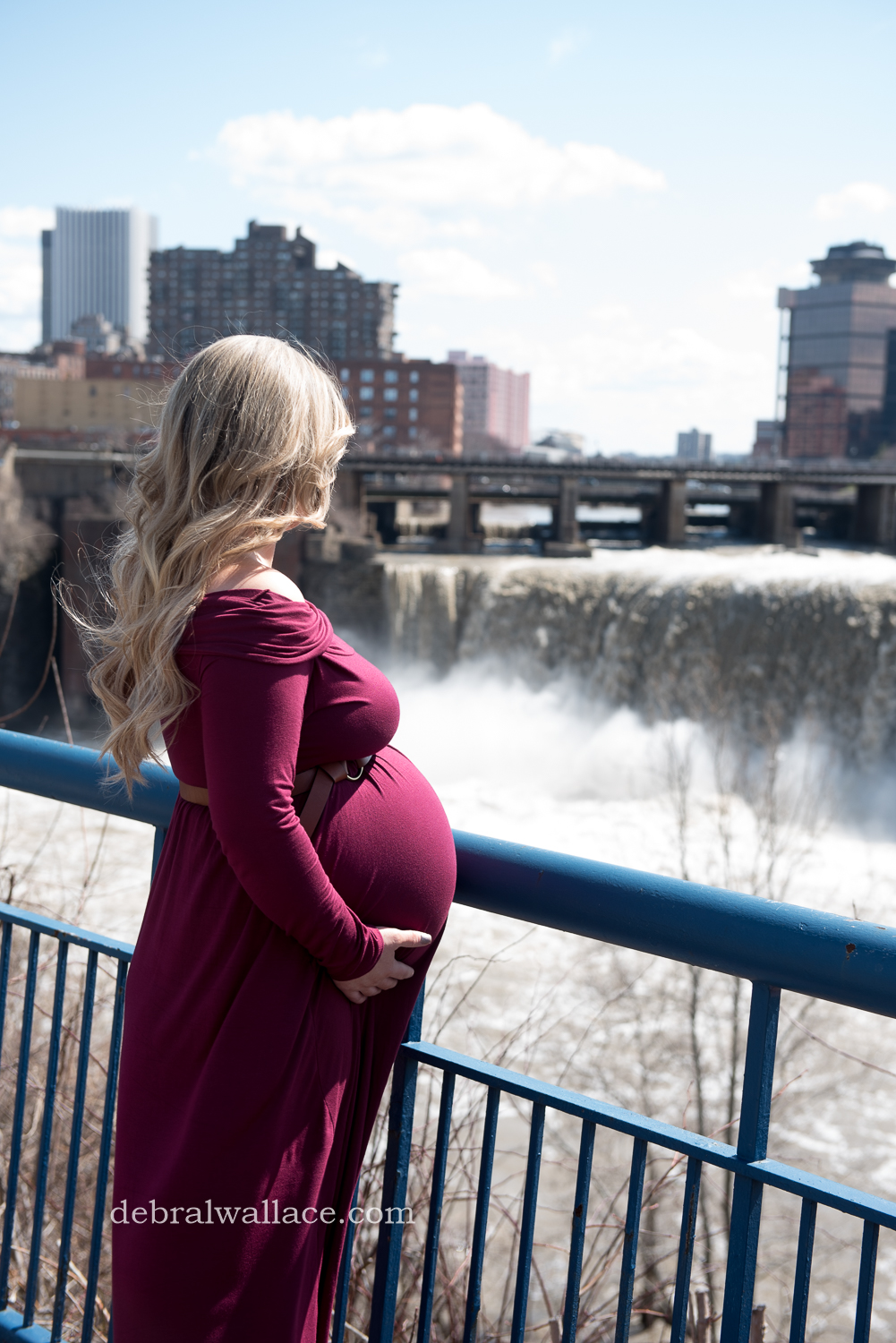 I haven't been to High Falls since my husband and I walked there the morning after we got married. The adventurous city feel was a great fit for Tara and Rob.  If you're location shopping High Falls is a great option (hint hint wink wink).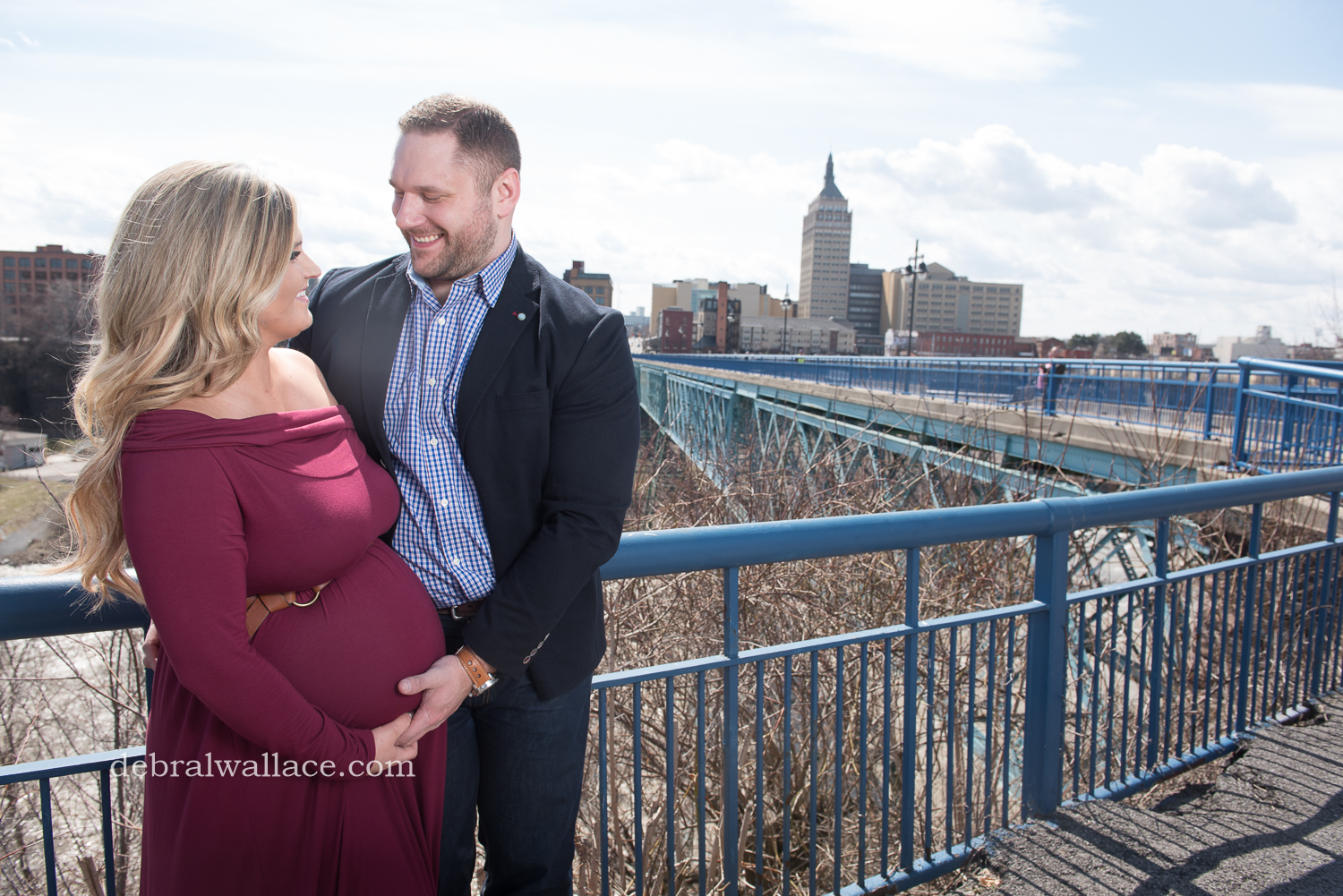 We'd initially planned the session for Saturday, which was rainy and cold. We discussed indoor locations but after a winter of them (see wanderlust comment above) I was kind of eager to be outside again. The weather was serendipitously planning on being beautiful the following day, so we scootched the session over, which paid off!
Rob played football before he had to start adulting. Stay tuned for some football themed newborn images coming up soon.
It was lovely to spend the afternoon with both of you. I'm so looking forward to meeting Lukas! I hope your delivery goes smoothly!!
Comments
comments