Why you don't need a fancy camera or Our Trip to Colorado
My sister and I have an alternating year travel agreement and this was our year to hop on a plane. She offered us a choice between Oklahoma and Colorado and I said, "Let me think about it Colorado."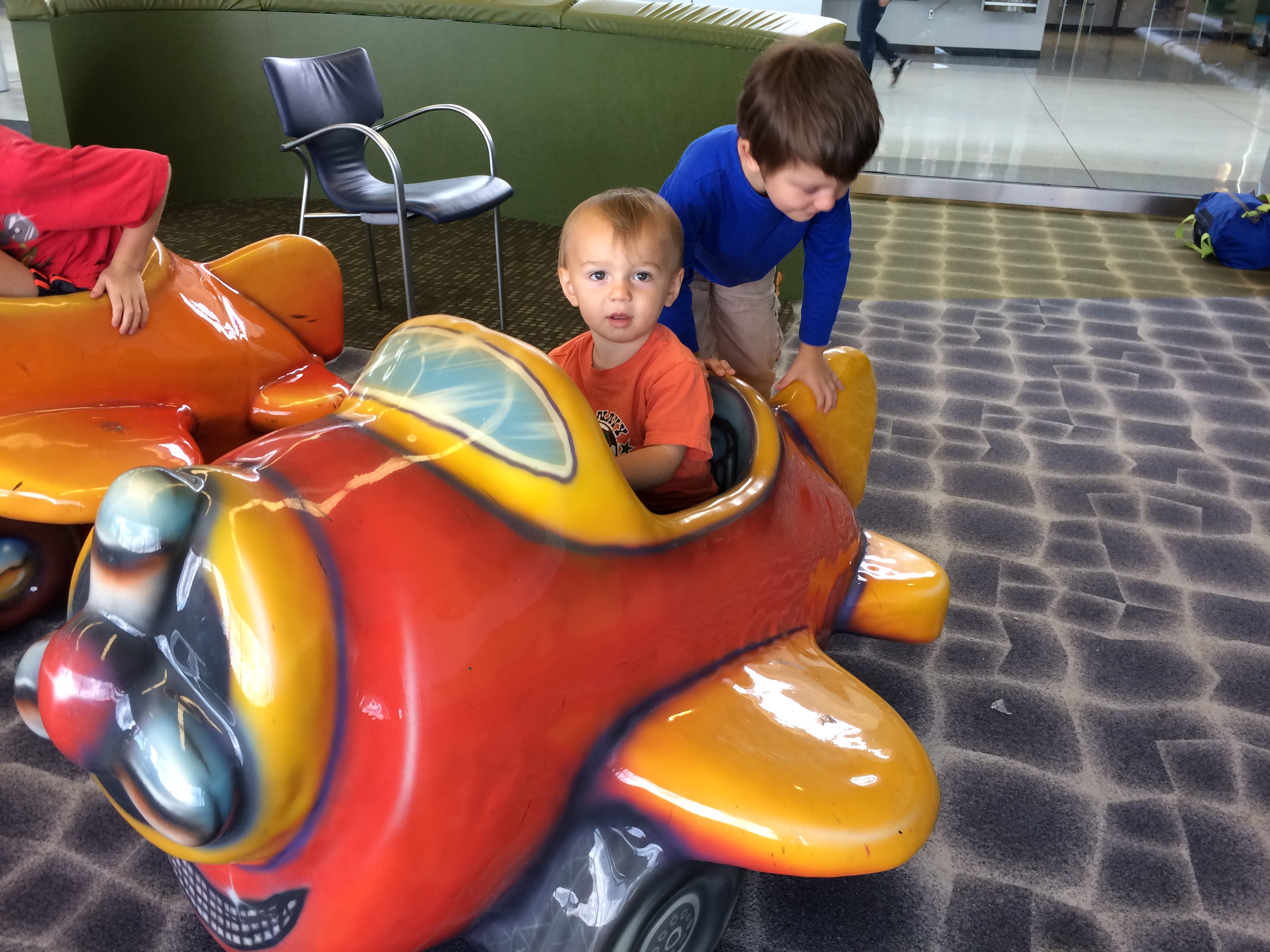 Here's a video explaining why you may not want to travel with a 2 year old.
We normally fly Southwest (Southwest I love you!!!!) but this time it was going to cost 30% more to travel that way, so we bought American Airline tickets via Travelocity. I'll never use either ever again, but more on that later. Because AA charges $25 a bag one way and I've been reading about and falling in love with minimalism, we opted to take a minimalist approach to packing.  Each family member packed (and carried) four sets of clothing, a bathing suit and a jacket. We also brought two kindle fires, an ipad, two ergo carriers, a bag of legos, a stroller and two booster seats. I brought my (large) DSLR.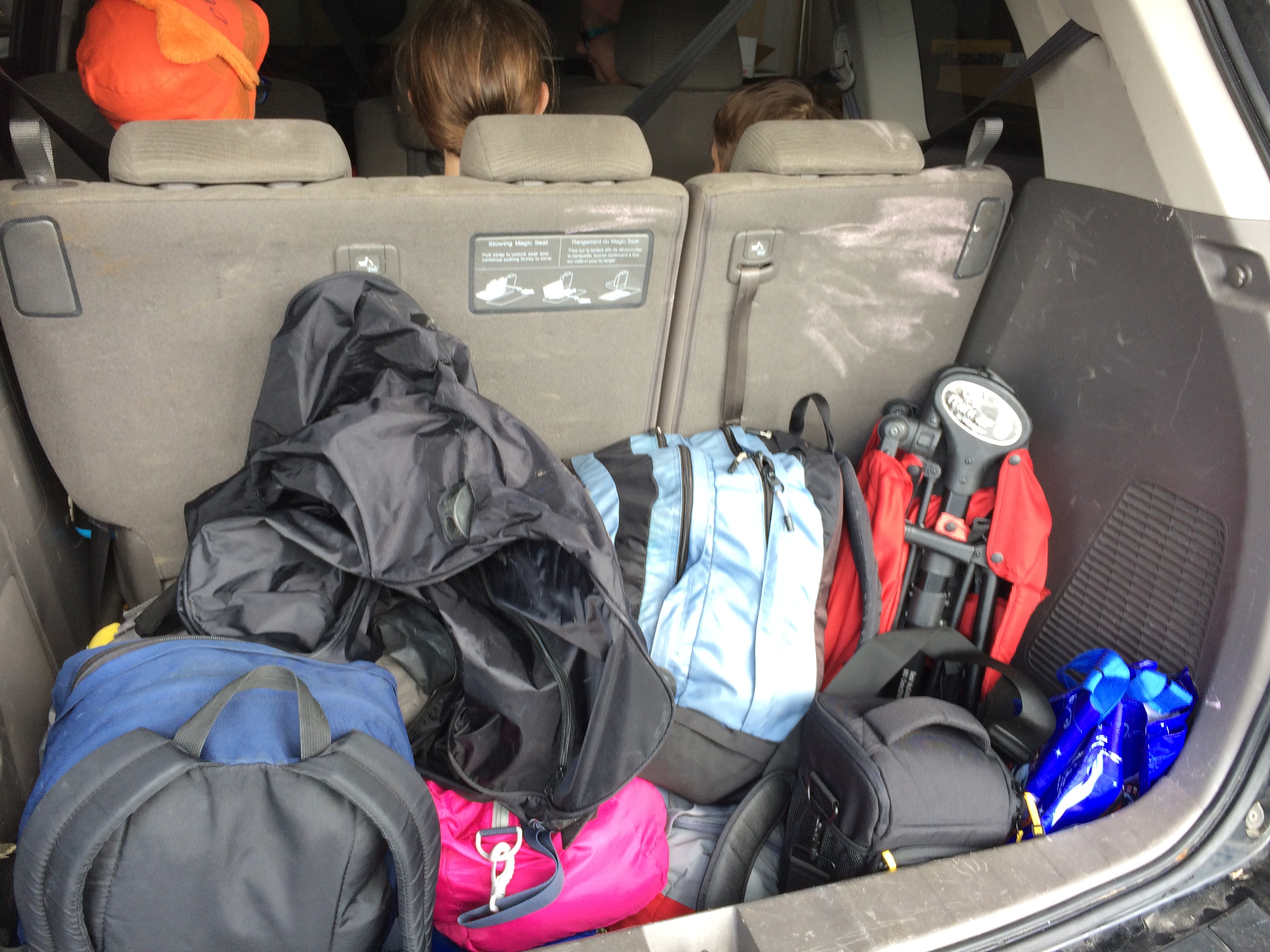 This was everything.  It was amazing.  I never once wished I'd brought anything else.
But there was only one thing I wish I didn't bring.  My DSLR (big fancy camera).
Saying this feels like heresy or something.  Should I get hate mail?  I didn't use it!  It stayed in the back of the van for a week.  It only stressed me out, thinking about it and worrying about leaving it on airplanes.  So you have my permission not to take a fancy camera on vacations!
Why didn't I use it?
Because I was busy wiping faces, filling up water bottles, looking up directions, and listening to my husband say, "Look at the mountains!!!!"  Wearing a two year old on my back who wanted up and down during a hike at least three hundred times while also using a camera capable of magnificent things to capture my kids' dirty faces smiling on top of a mountain just didn't work out.  Snap shots are just that – fancy camera or not.
Not only was the fancy camera huge, but it did just one thing.  My iPhone kept us from getting lost, helped us find trail heads, allowed us to communicate AND took pictures AND was about 300 times smaller.
So on vacations and in life in general, your iPhone may be plenty for your photographic snapshot needs!  After you see my vacation photos let me know what you think – is an iPhone good enough?
Disclaimer: If I were not a mom I would totally bring the fancy camera and use and enjoy it as part of my vacation experience.  But with kids it's just too much to juggle.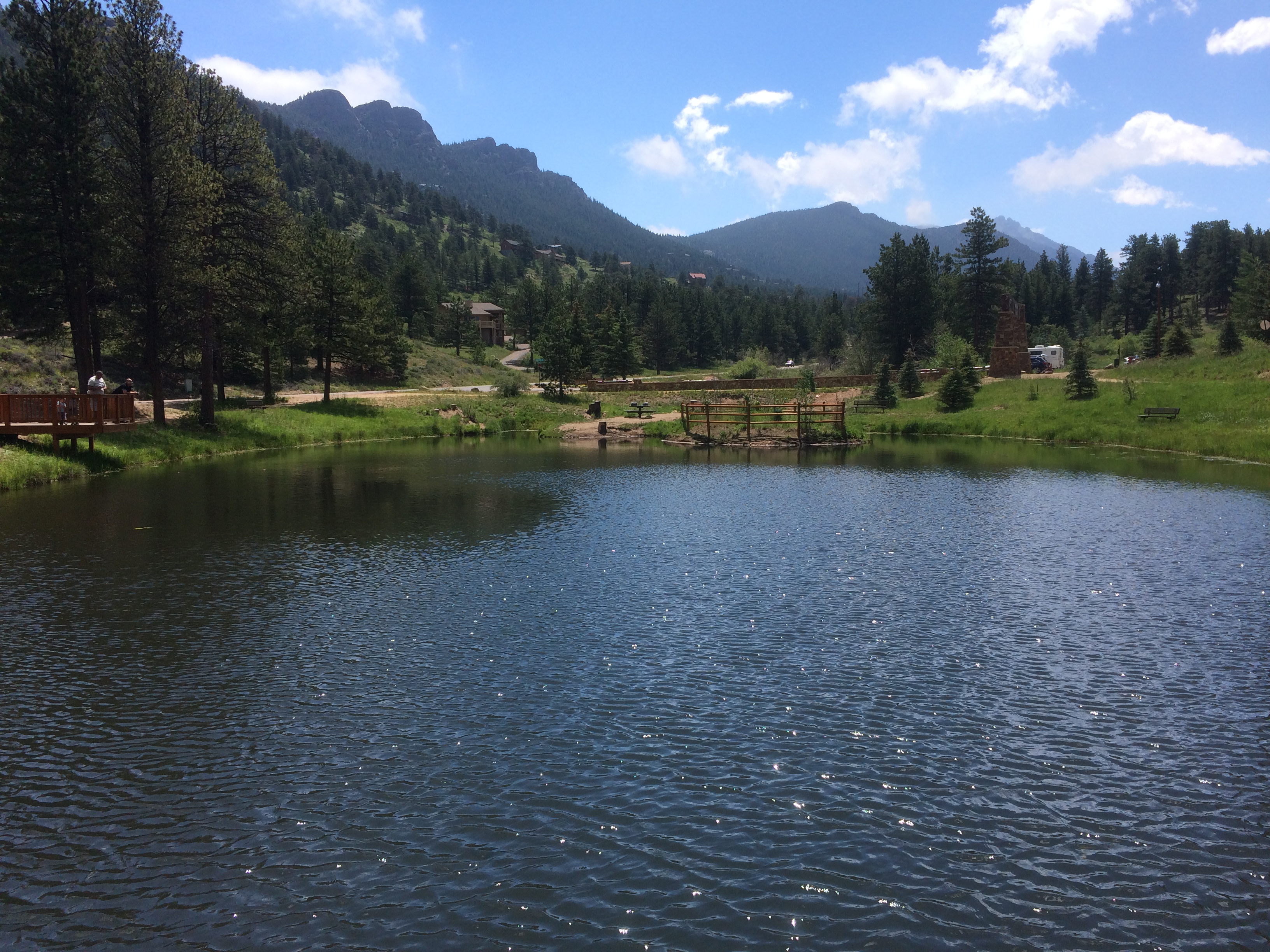 Our first stop was the Y of the Rockies in Estes Park.  The location has accommodations for up to 5,000 people and featured things like a craft building, indoor swimming pool, mini golf, a mountainside playground, programming all day long, a ropes course, archery, hiking, and really expensive cafeteria style dining hall that serves mushy noodles and does not have enough tables for a non-relaxing dining experience.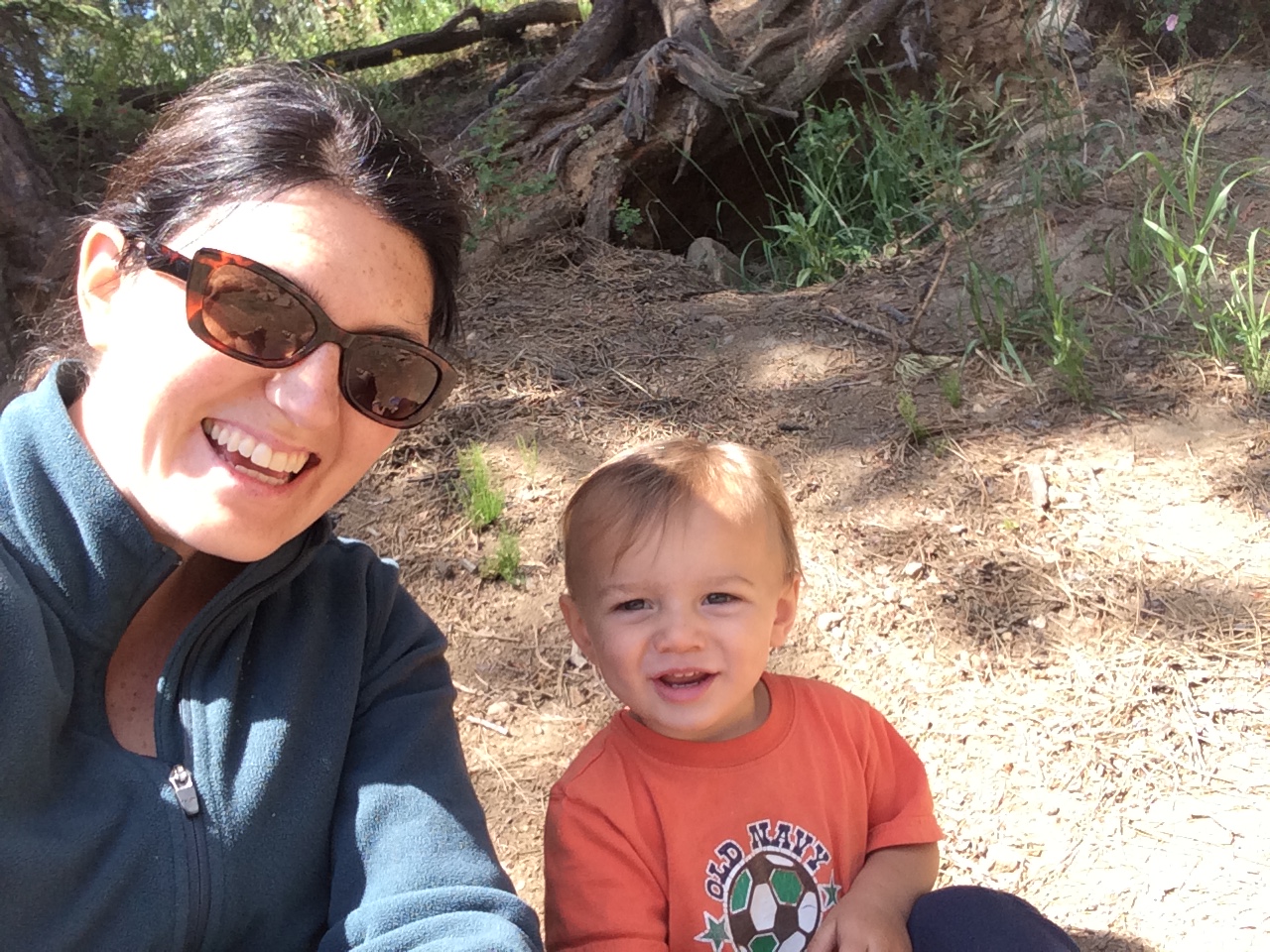 Hey check it out, me in a photo!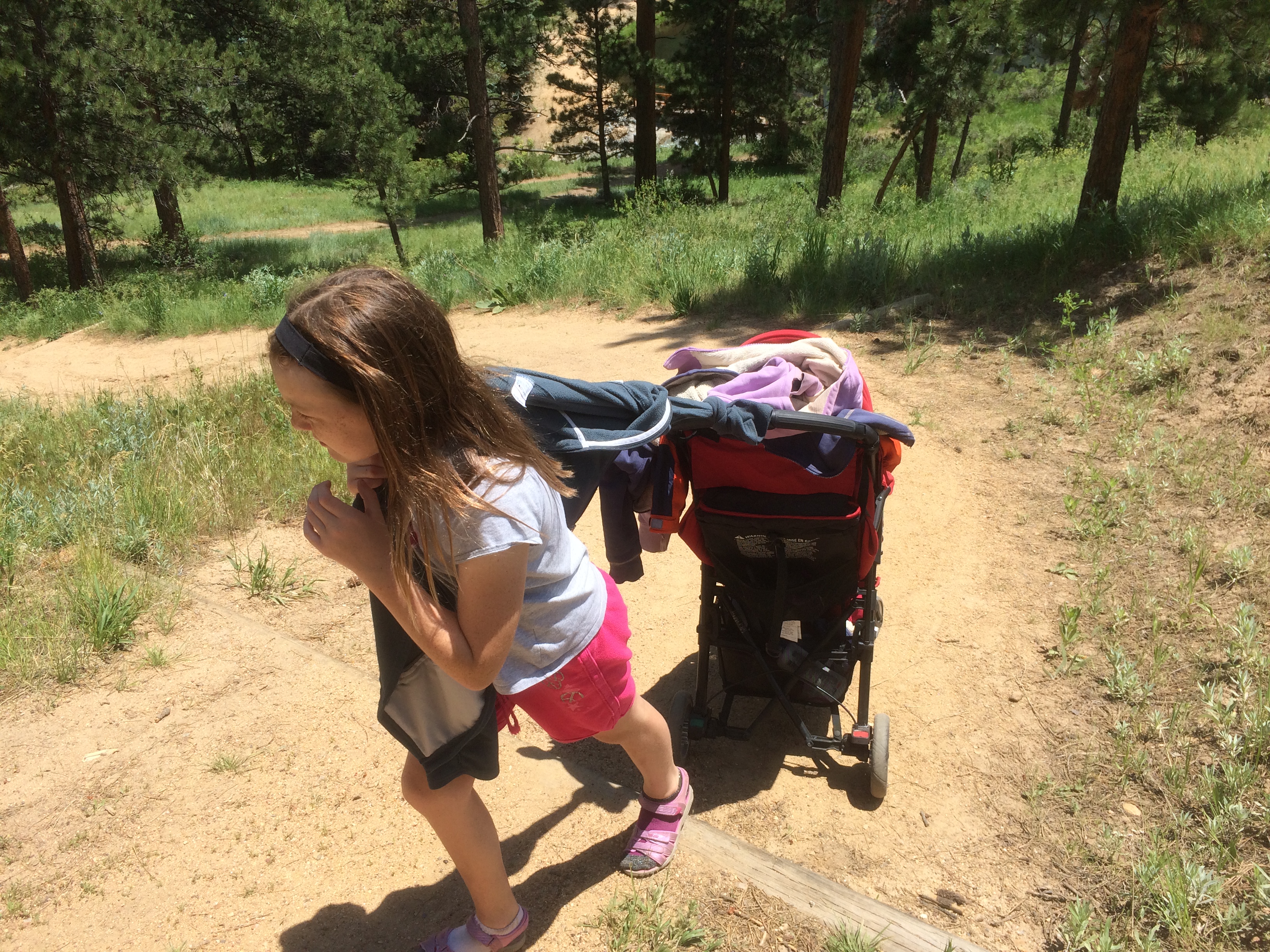 We hiked down a ridiculously steep hill with a stroller (not on purpose), for a program on pond life with a staff member who seemed like he'd rather be plucking out nose hairs. Then we had to get back up. This was my solution.  Melody was not thrilled.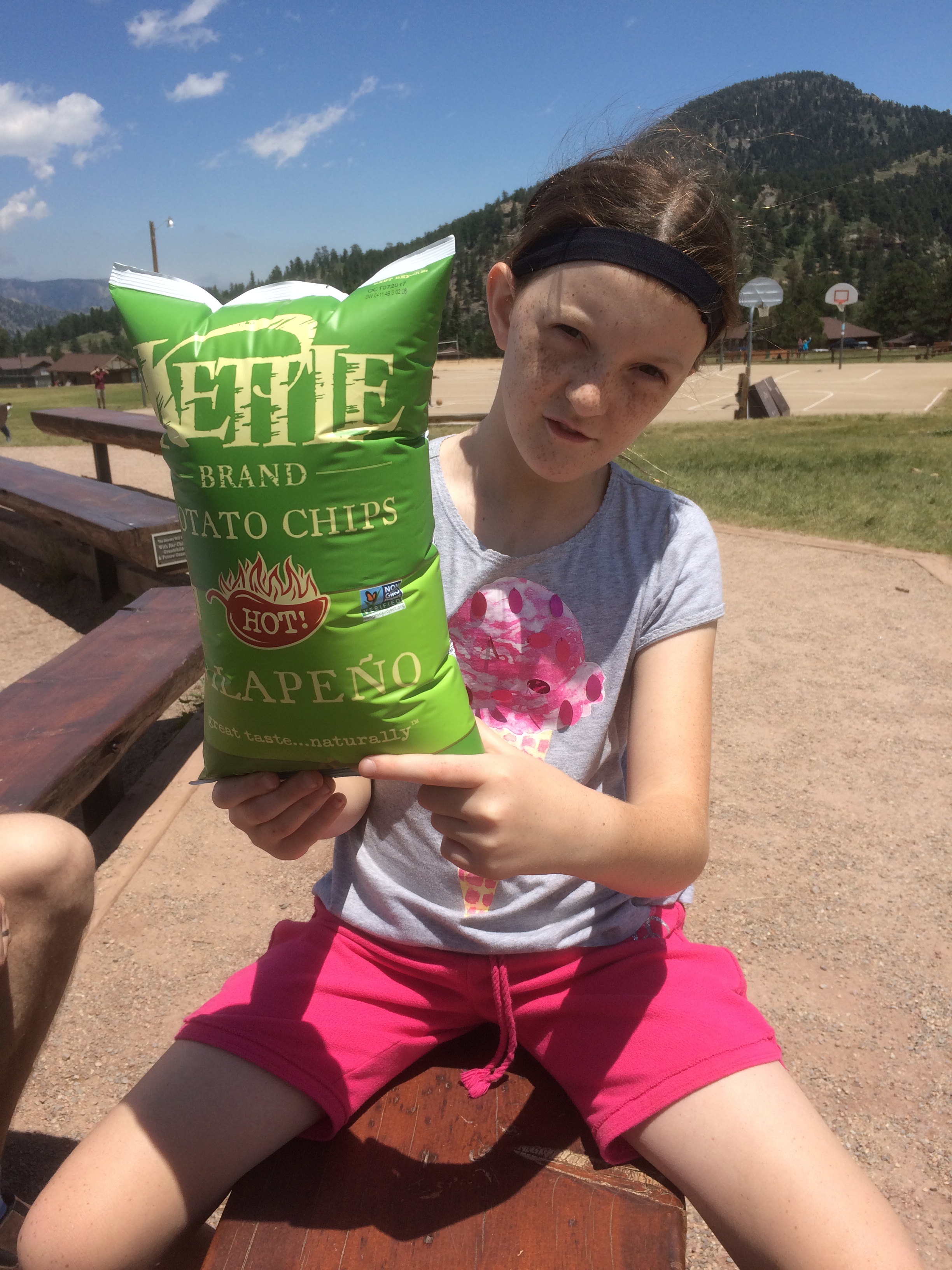 Potato chips in the mountains!  #altitude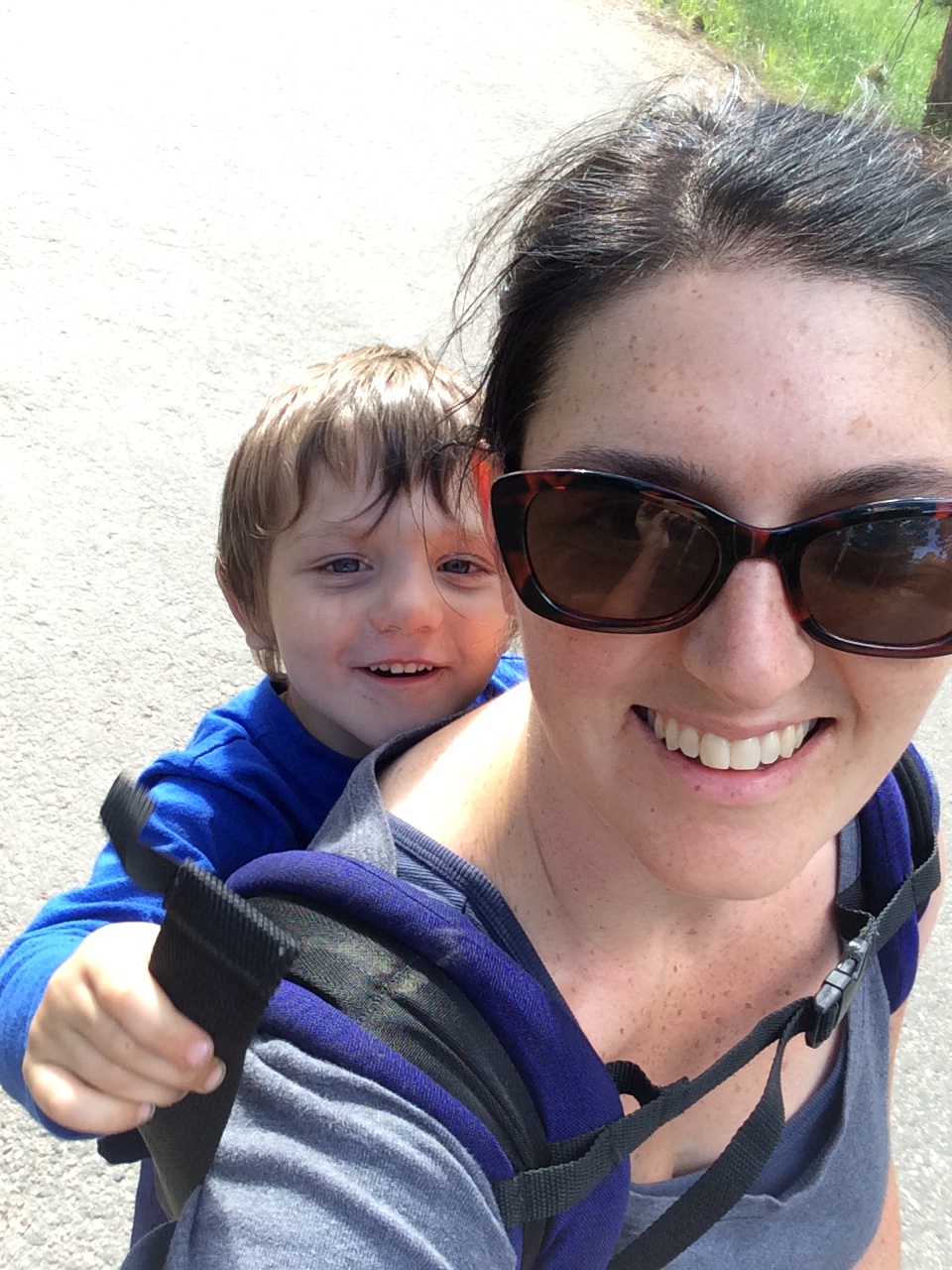 My four year old is allergic to walking. This is us on our way back from an epic capture the flag game that involved house size boulders and squealing children.  My friend Lauren custom made this carrier just for Eli.  Lauren is a sewing rockstar.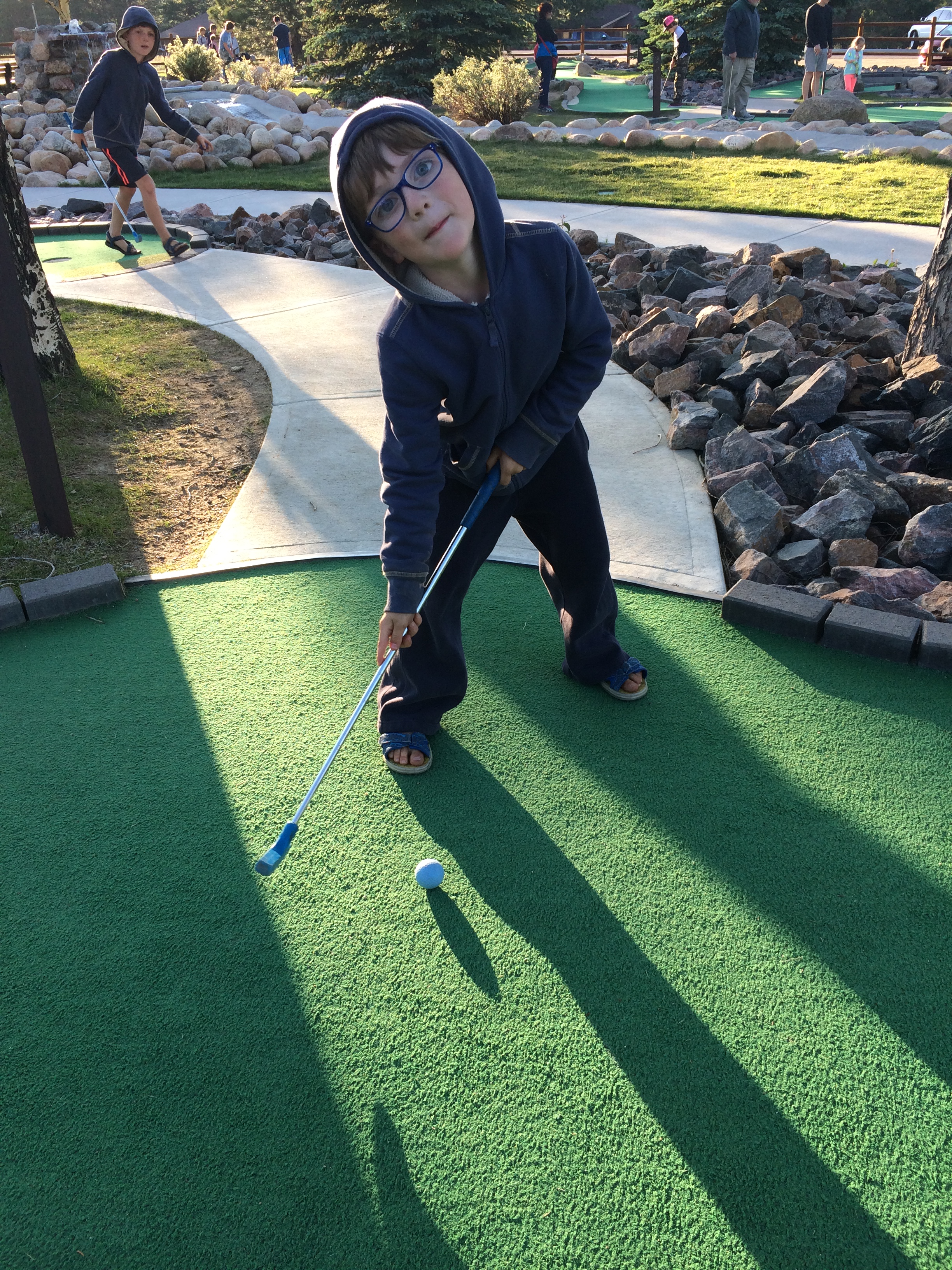 I was perhaps irrationally excited about the mini golf course which was included in the price for the day.  This has been on my required experiences I should provide so my children can have a complete childhood list, but the frugal part of me has hesitated, knowing how quickly it would deteriorate.   As predicted they made it through about 9 holes.  But it's okay because their childhoods can now be classified as happy.
The next day we drove into the mountains through what seemed like almost certainly a google maps error to a trailhead down a dirt road with some road closed signs and skeletons of dead animals (not really).  This is Forsythe Trail.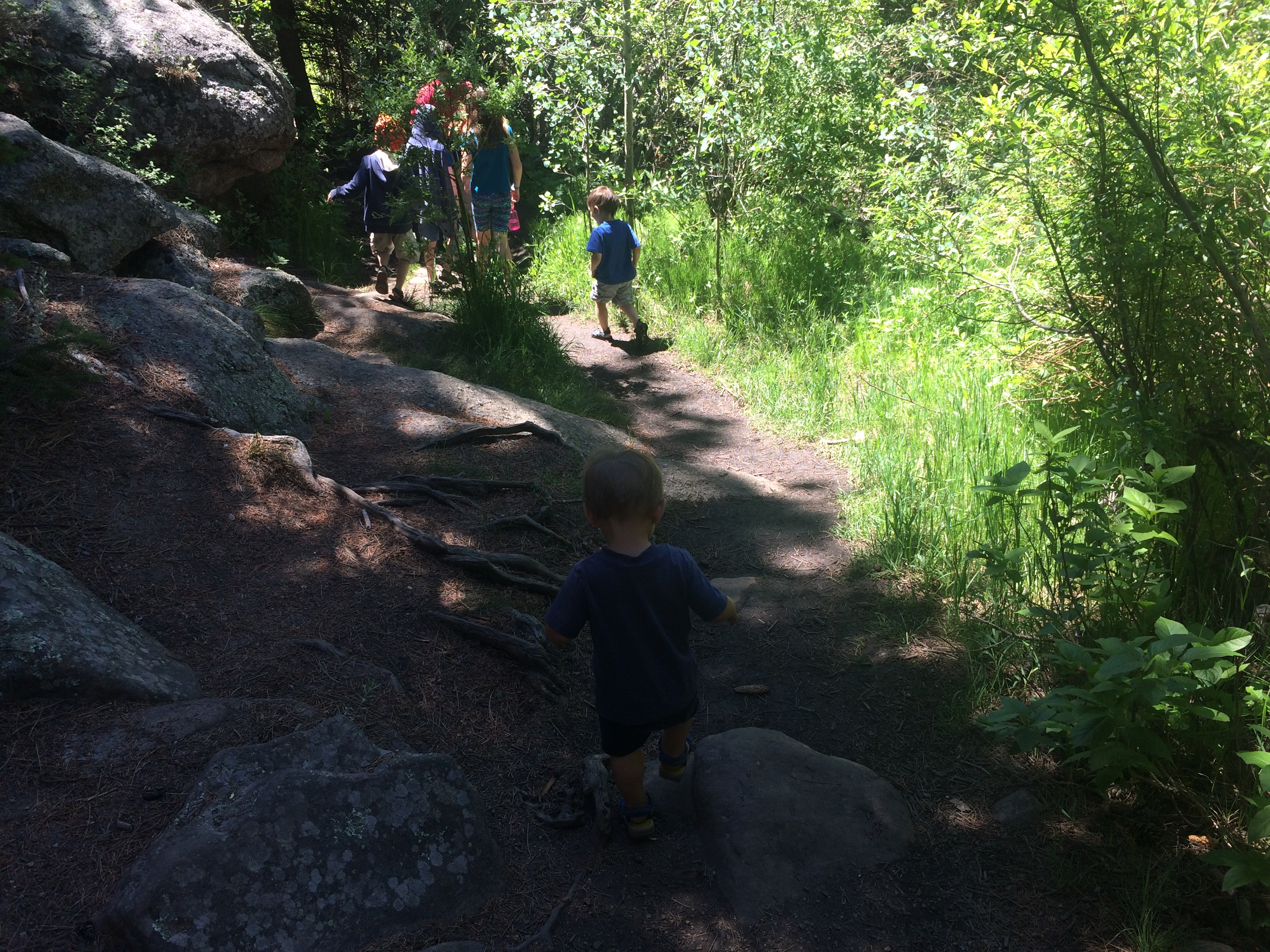 The 2 year old did a MUCH better job hiking than the 4 year old. This is why parents of seven children don't write parenting books.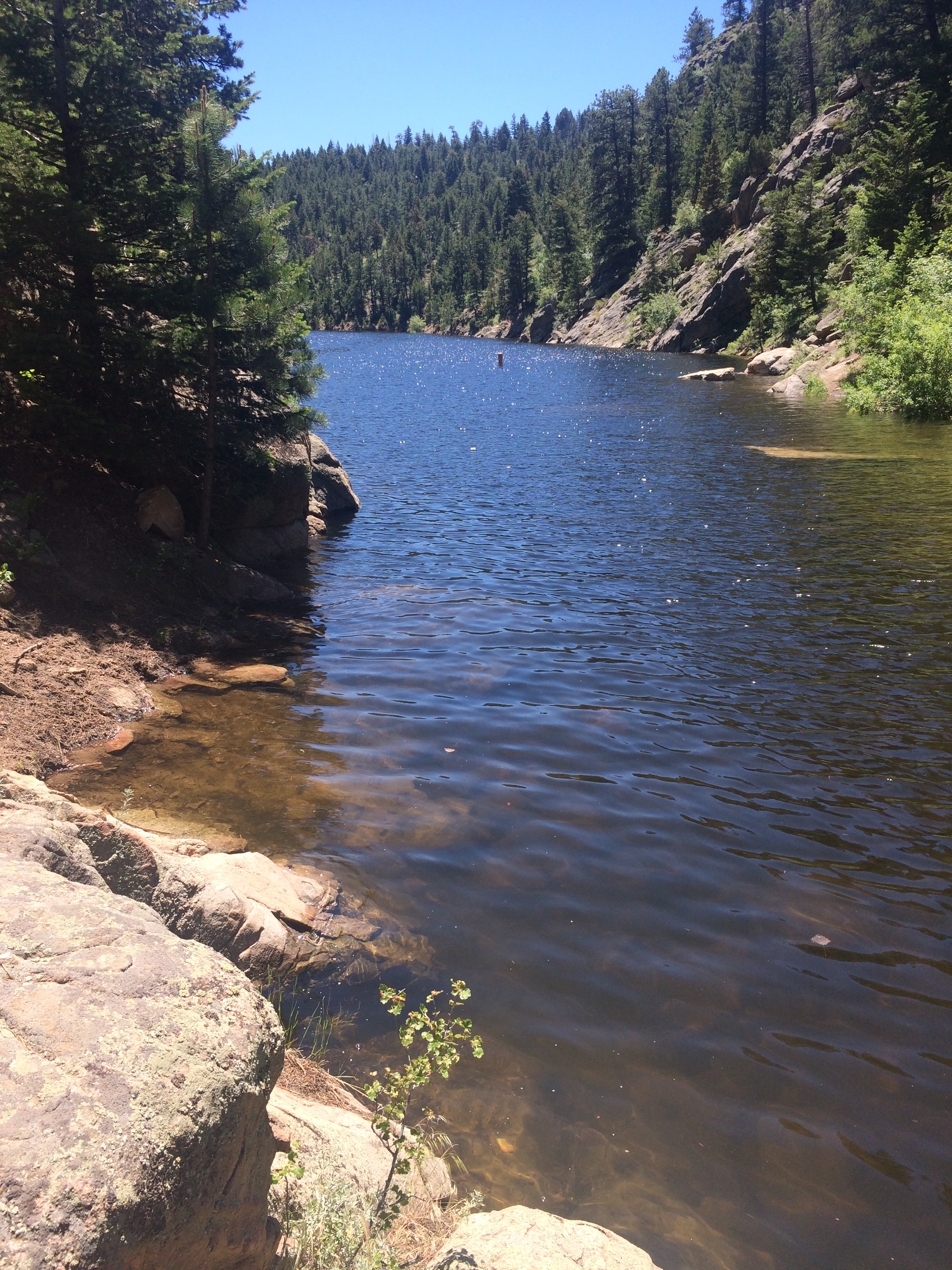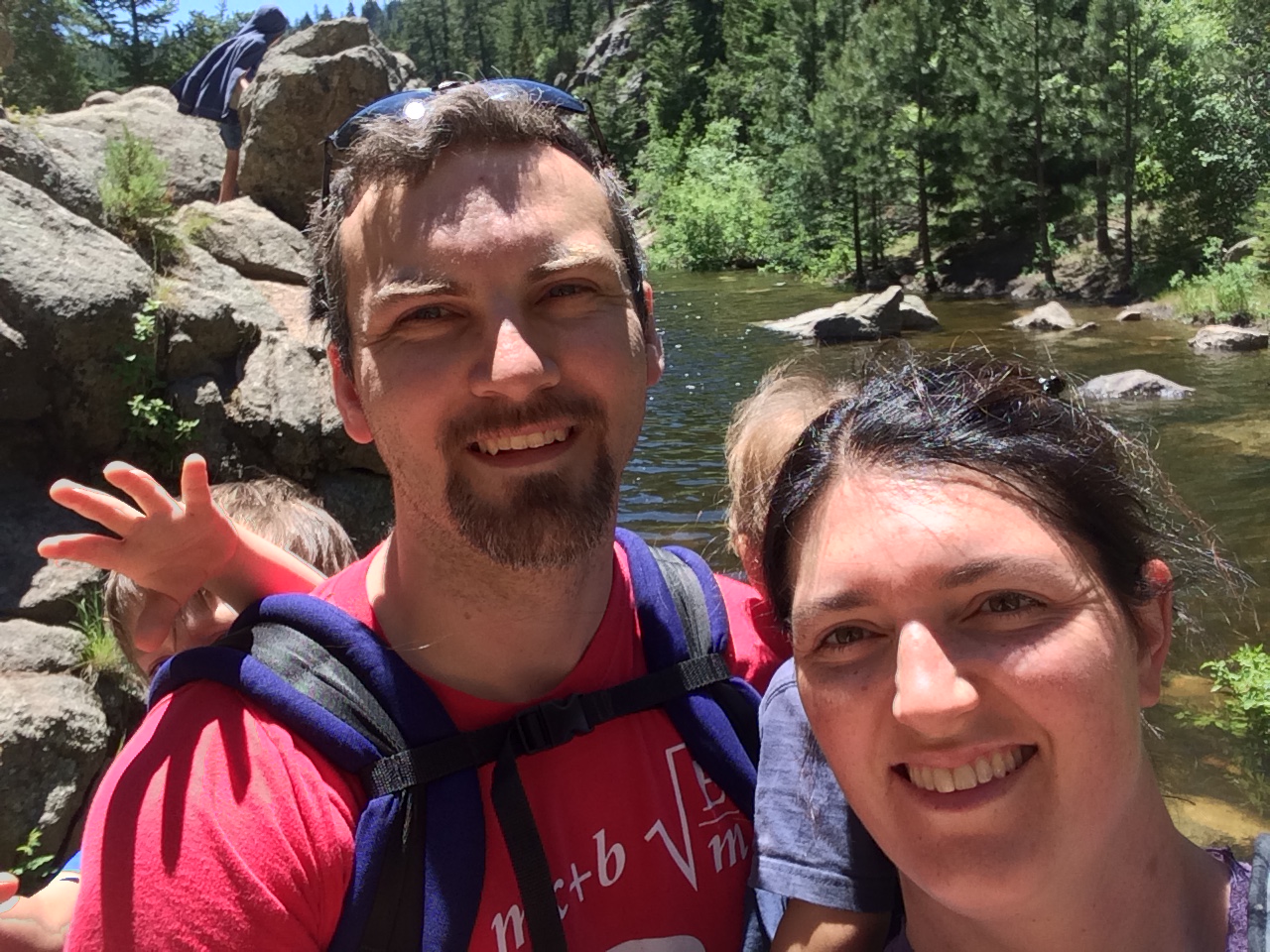 If you ever go to Boulder be aware that the neighborhood parks don't have bathrooms or water fountains. Also they might share a name with your child.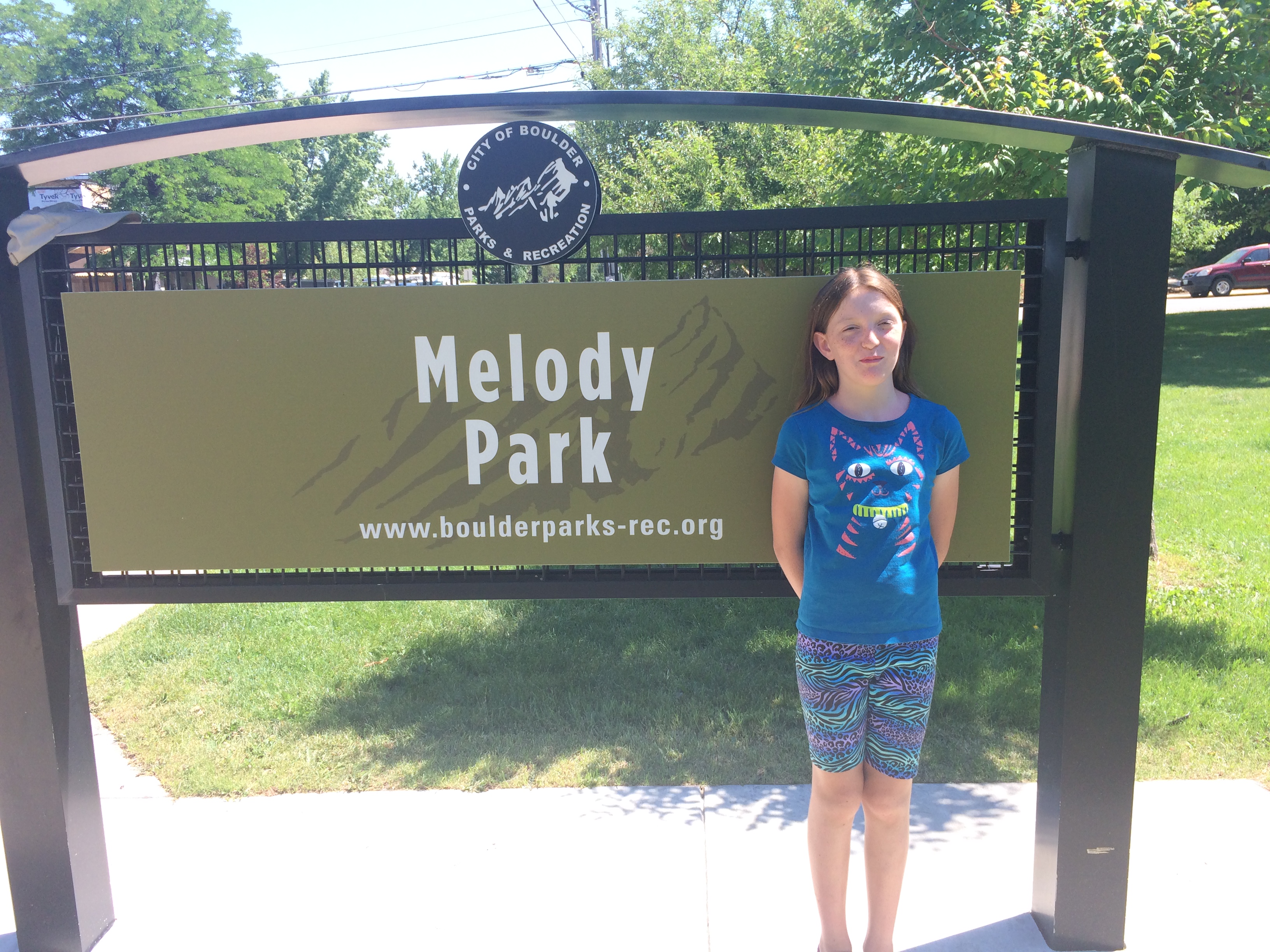 My husband, Jason, wanted to go to the Garden of the Gods but we had trouble fitting it into our softball watching schedule (my sister was in Colorado for her daughter's super high level softball tournament).  We hadn't really planned on softball watching but once we went to one game we had a hard time skipping any of them.  It was like needing to know how a movie ended.  Jason said he'd be happy seeing some interesting rock formations, so we found a place called Devil's Backbone nearby.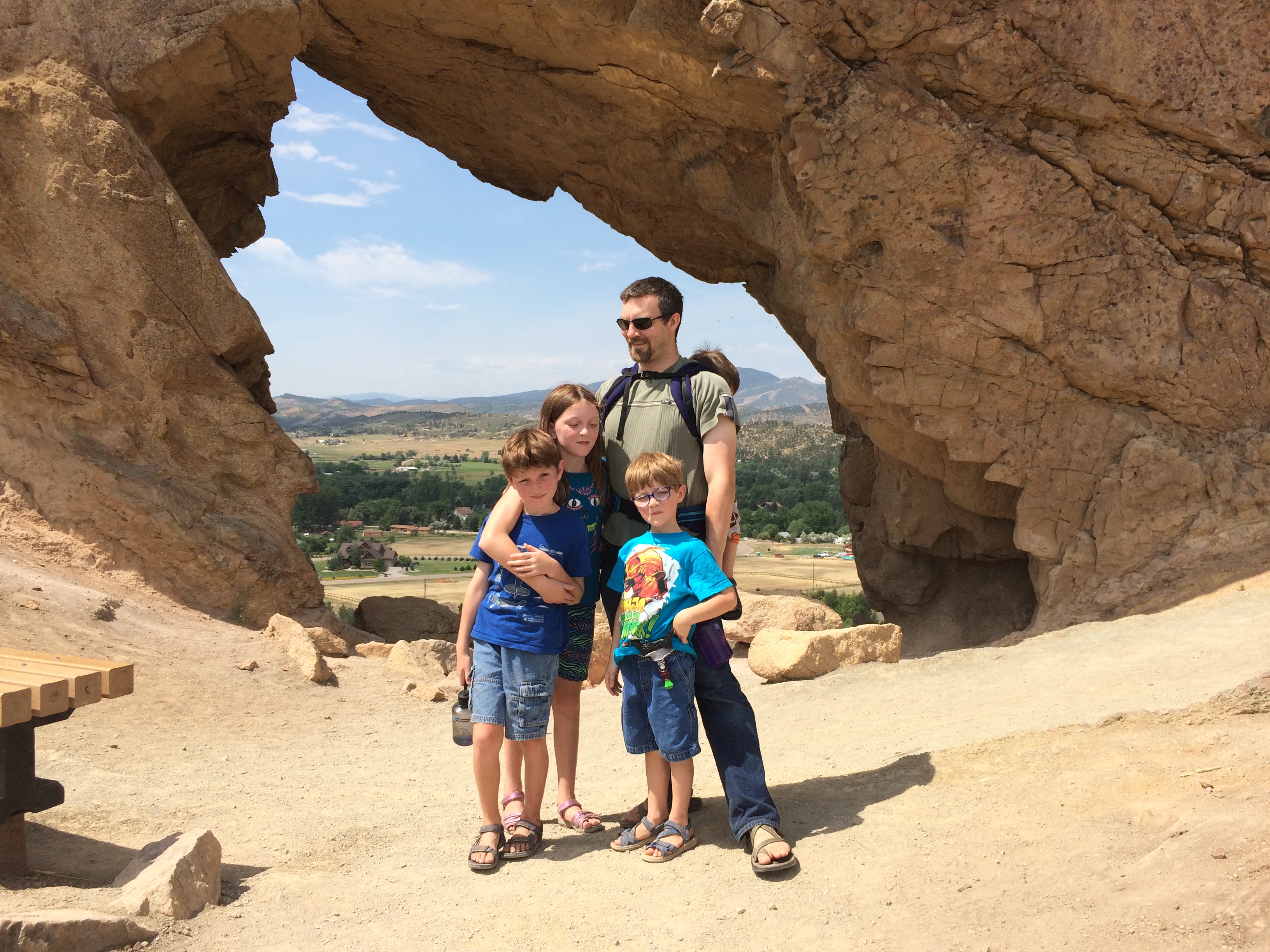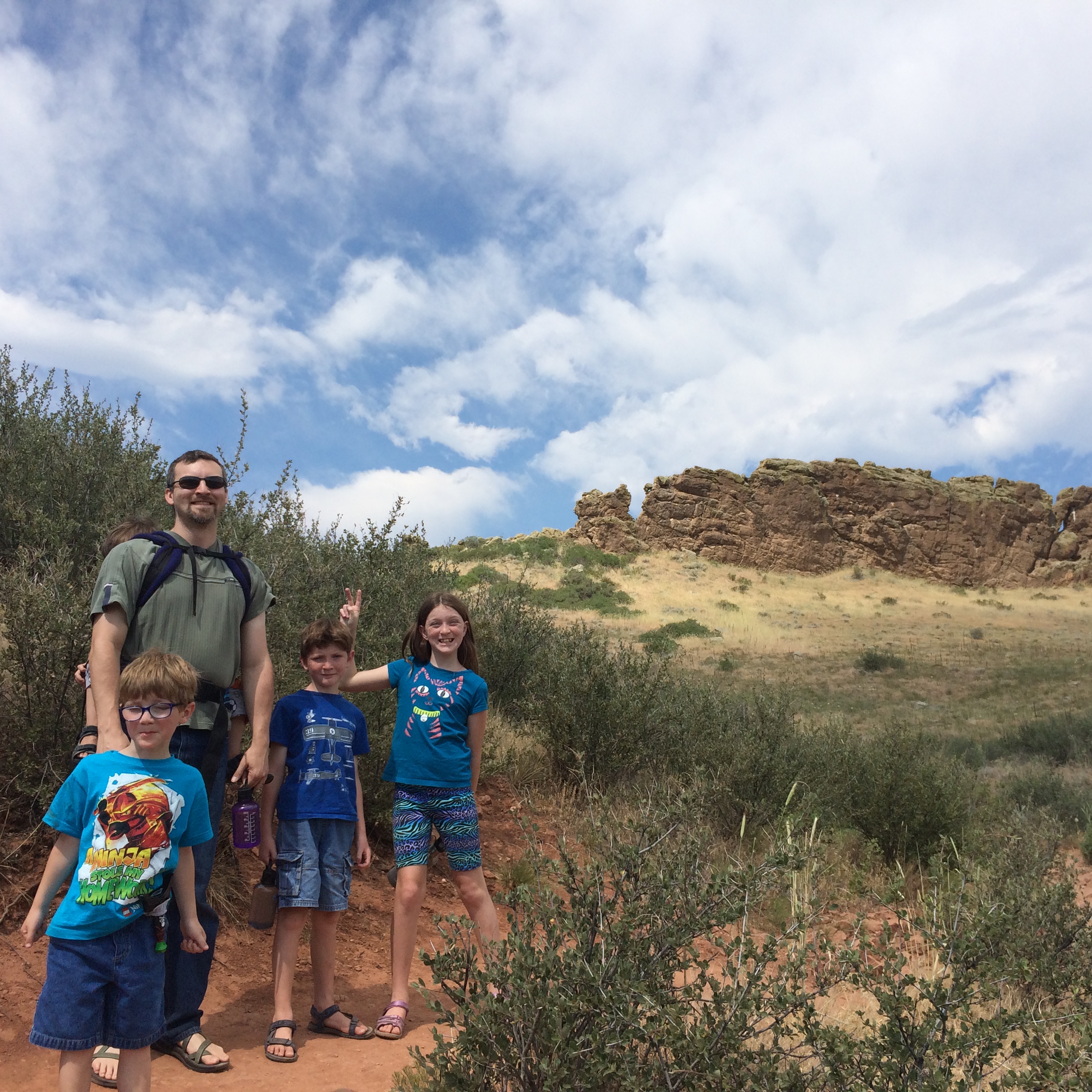 In Colorado you can go from snow in the mountains to dessert in an hour's drive.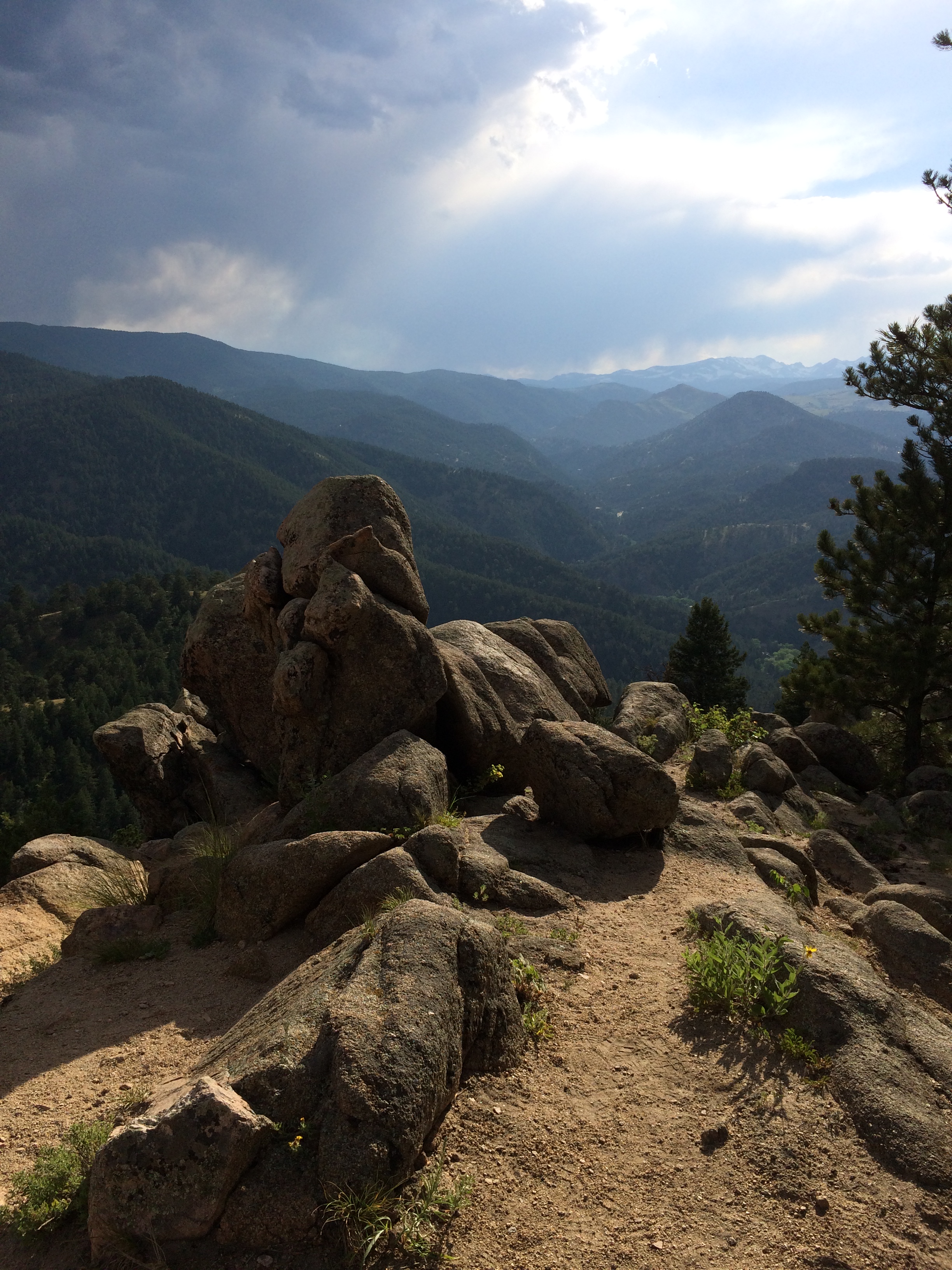 Normally I'm a huge planner and would have had the entire trip scheduled down to the minute.  But since our son Christian passed away, life has been a little more overwhelming and a lot less planned out.  We showed up in Colorado with no itinerary.  It surprised me that I didn't miss having the whole trip planned.  Each night we'd (meaning me) would do a little research about what to do the next day  Everything we did I could have spent another week doing.  One hike we almost missed was Flagstaff Mountain, which would have been really sad because you drove up to the top and then hiked around.  My kind of mountain top experience!!!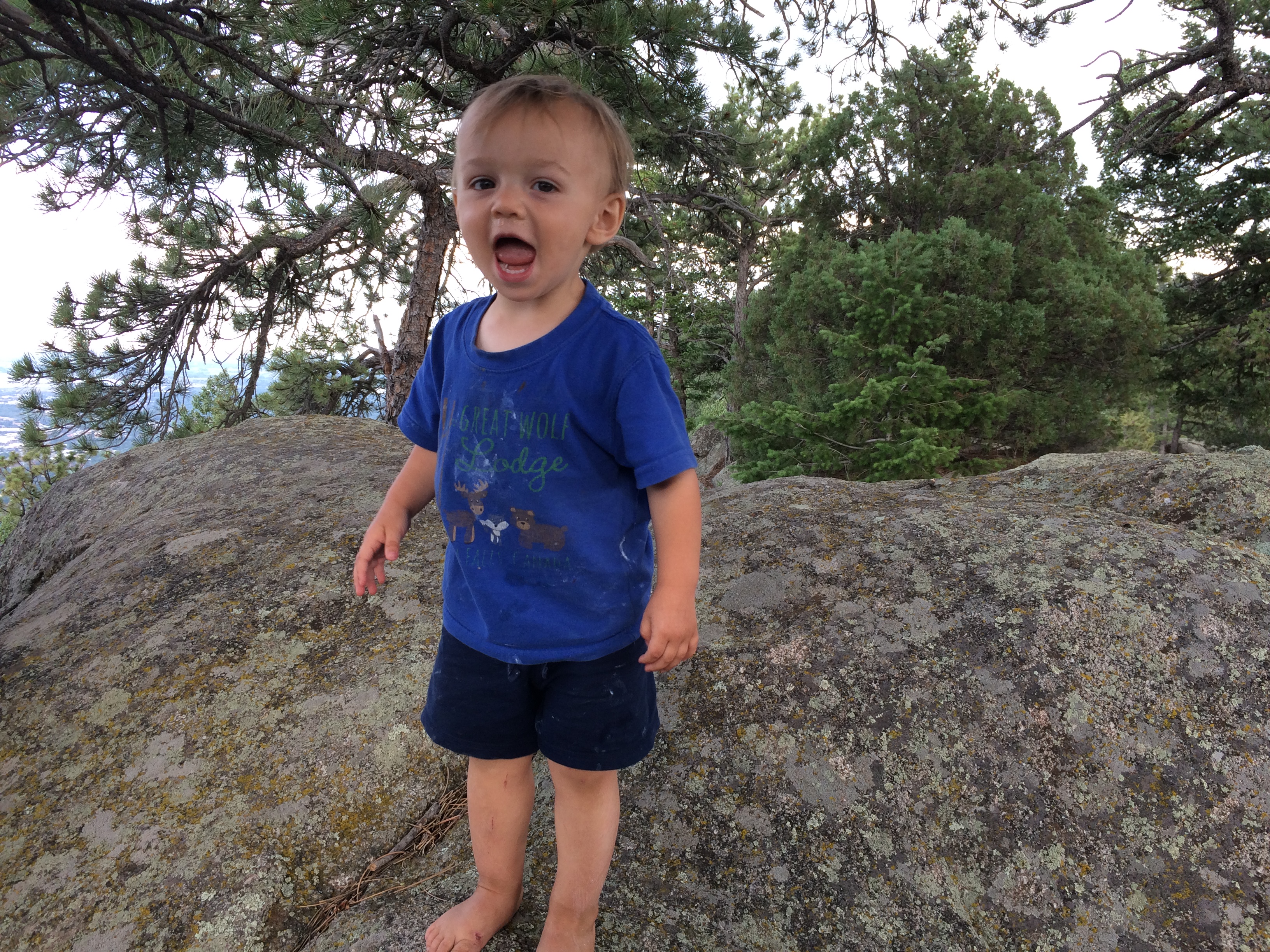 Boulder is called boulder for a reason.  In case you were wondering.  Also kids like boulders.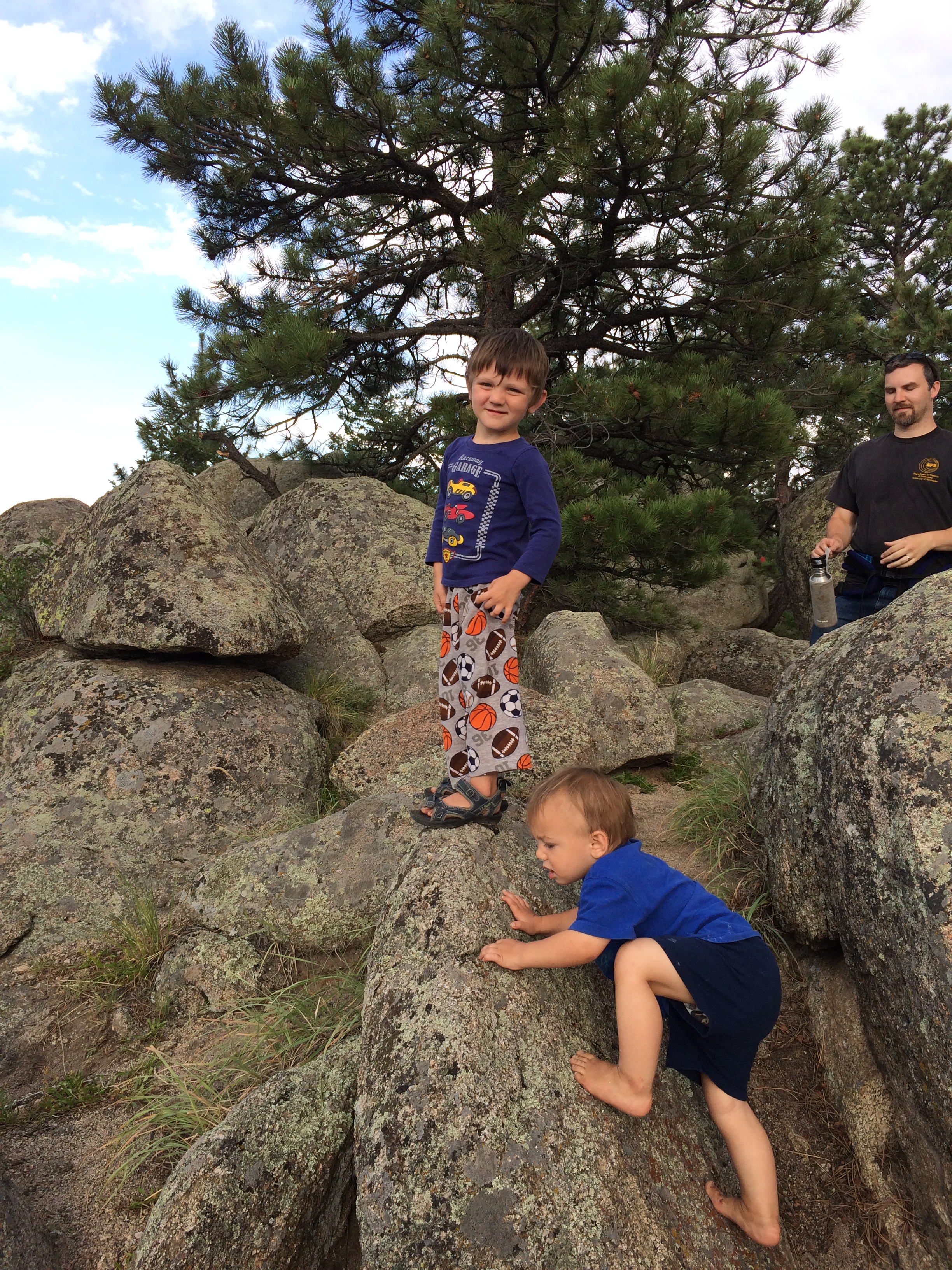 We stopped by Boulder Creek before a softball game and wish we'd had a chance to go back.  It's a thing in Boulder to tube down the creek – wearing a helmet.
We also spent about 30 minutes at Boulder Reservoir before they closed it for lightening.  We waited 27 minutes, then there was more lightening.  We waited 30 minutes and they reopened the beach for 15 minutes then closed it again so we left.  It was sad.
They wouldn't let you touch the sand while waiting because apparently it's conductive.  I'd love to see some research on fatalities due to playing on sand during far away thunderstorms…
Another near miss was the food in Boulder.  We tripped over so many amazing looking restaurants.  We went to one and then decided to walk to ice cream.  We landed at the Pearl Street Mall, which I'd read about but had no idea how unique it was.  They had street performers everywhere, water fountains for the kids to play in and structures for climbing.  Also ice cream.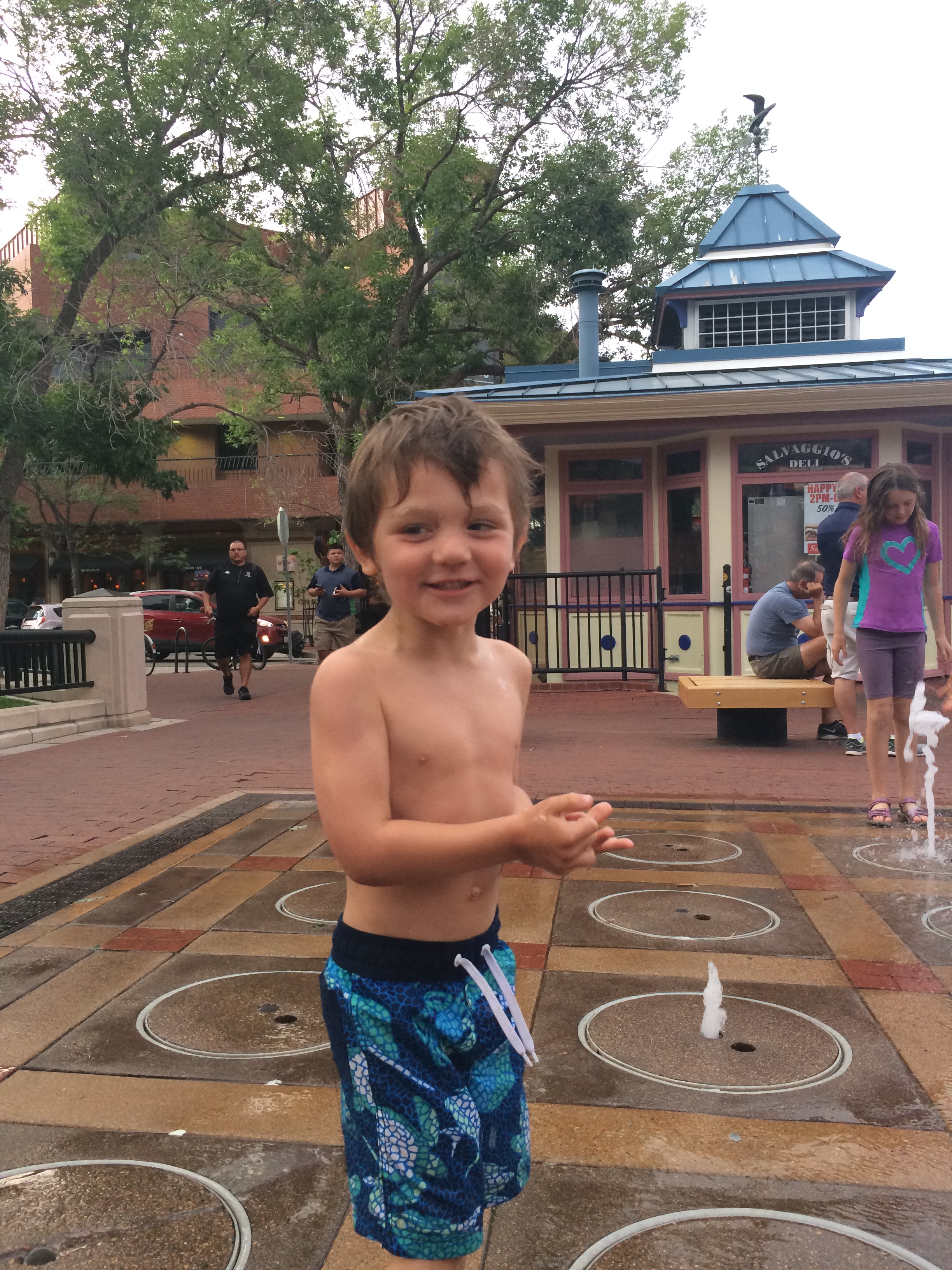 Serendipitously my kids happened to be wearing swim suits from the failed Boulder reservoir experience. #winning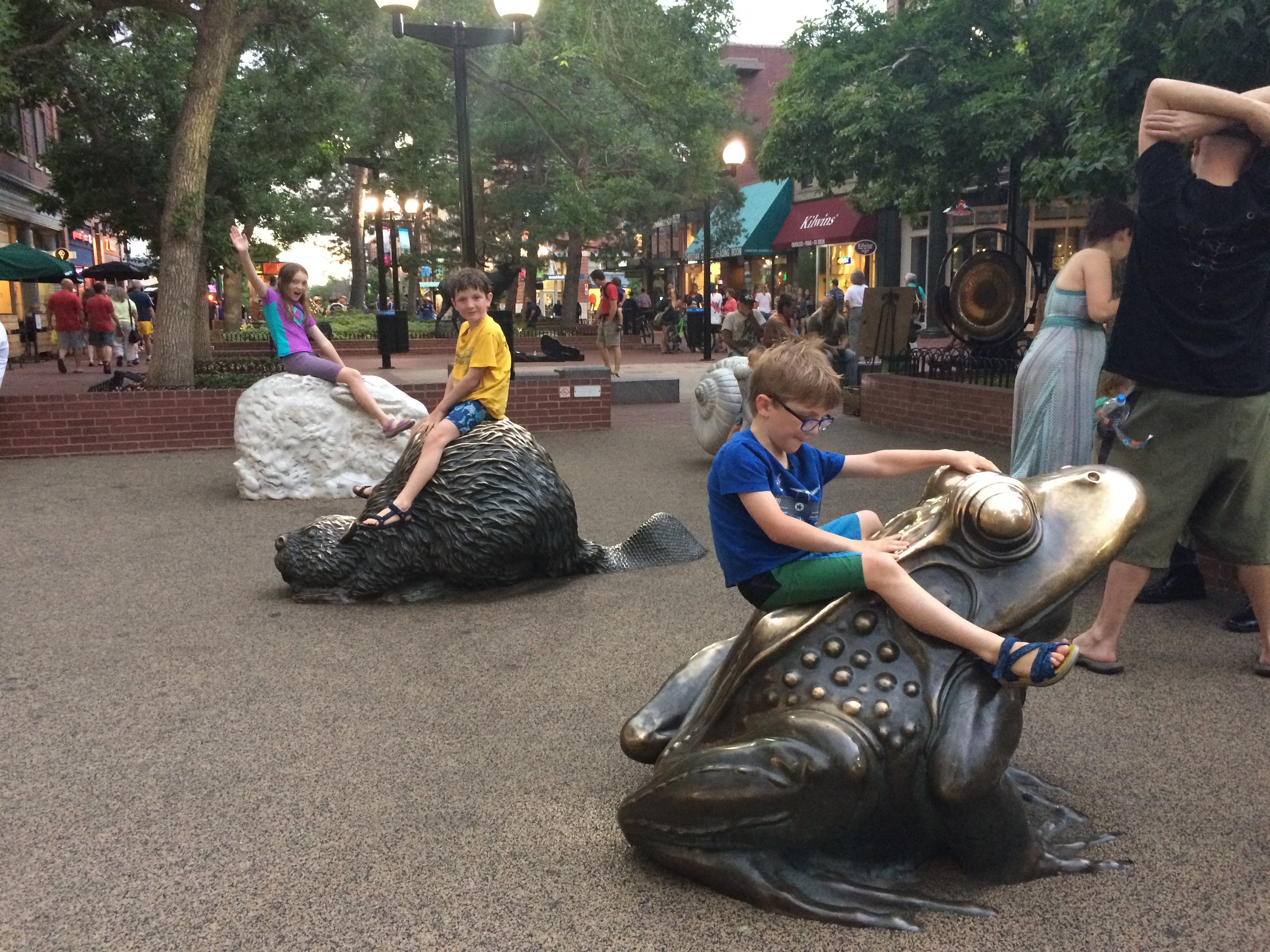 Thanks to the rental car lady we were pressured daily by our children to take them to Casa Bonita in Denver – a tourist trap style restaurant with bad acoustics and a pool that performers dived into for reasons that weren't entirely clear.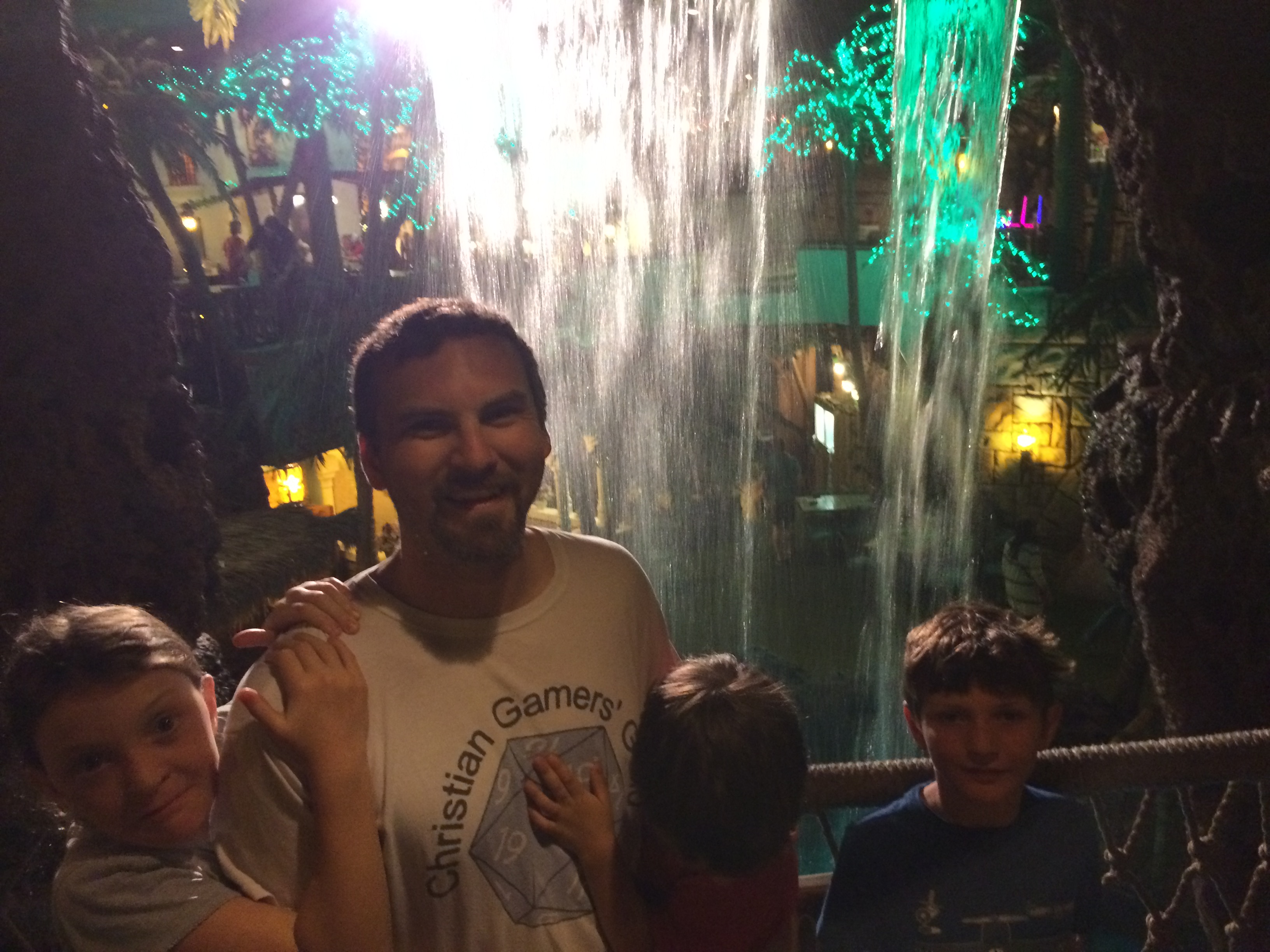 The kids were enthralled with the water and caves and pirates.  I was slightly less enthralled.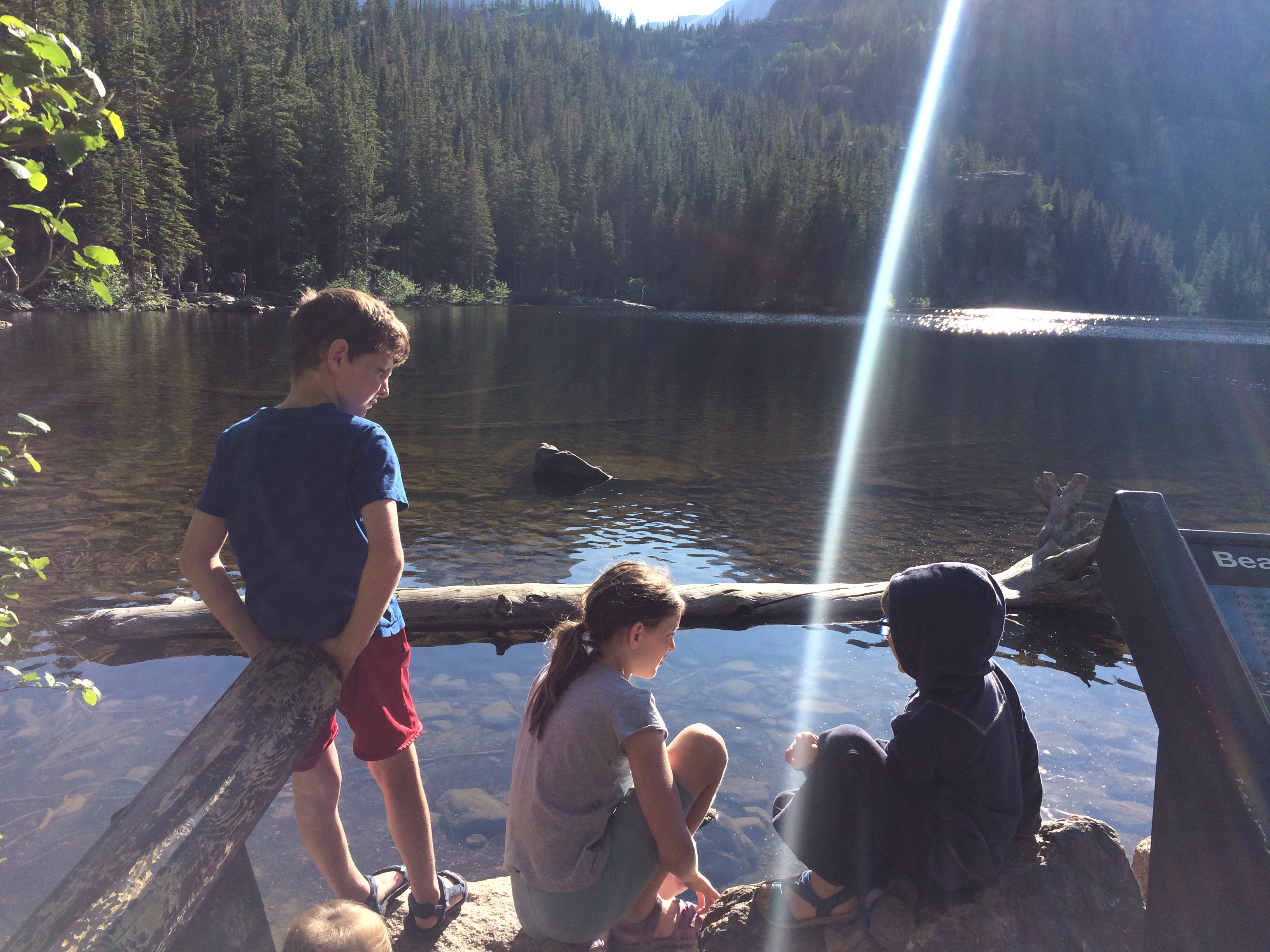 Our last hike was in Rocky Mountain National Park, another place on the long list of "places I want to go back to." This was Bear Lake, which had a stroller friendly trail and was a half a mile around.  It was more of a walk than a hike but no less spectacular.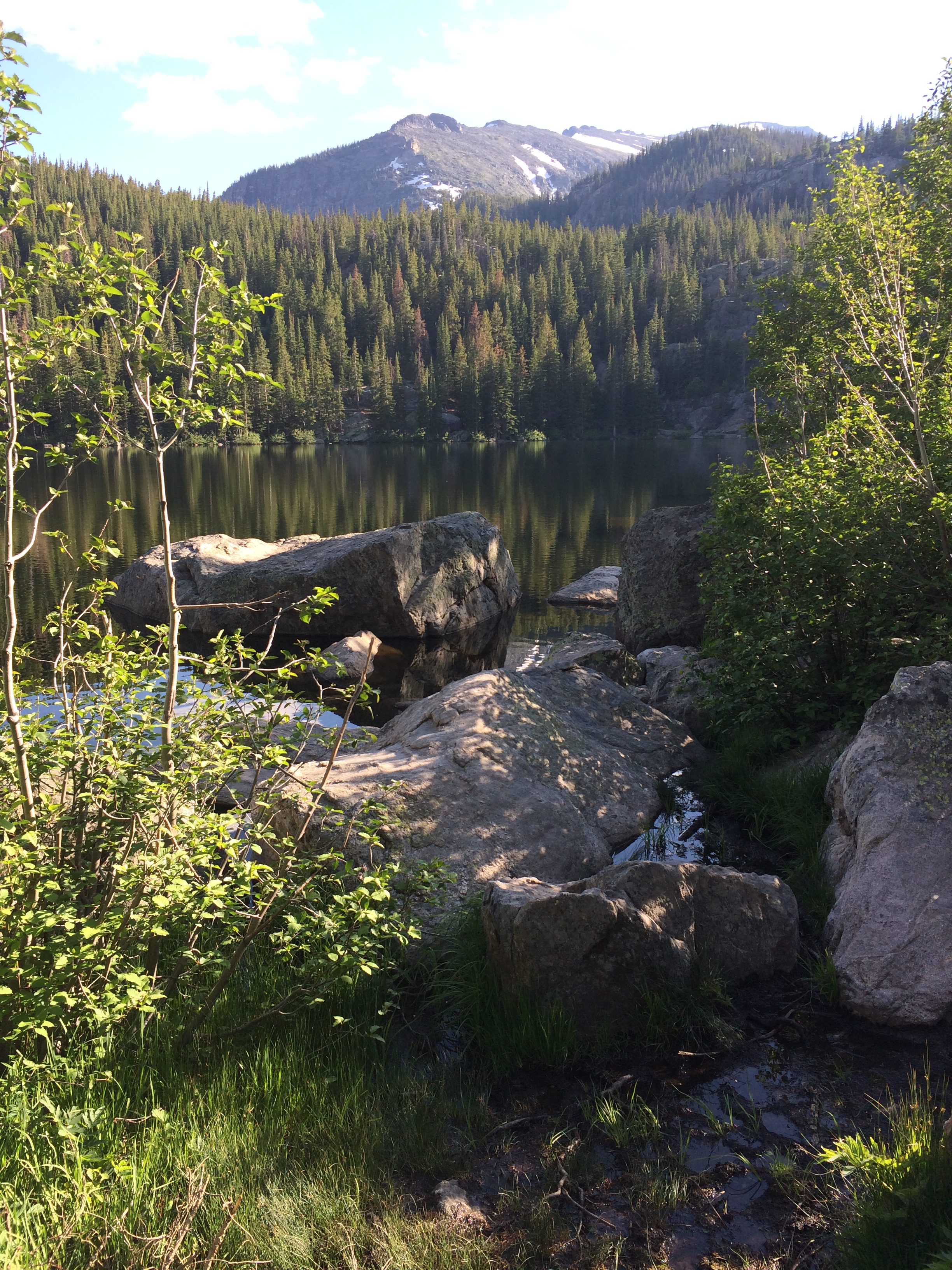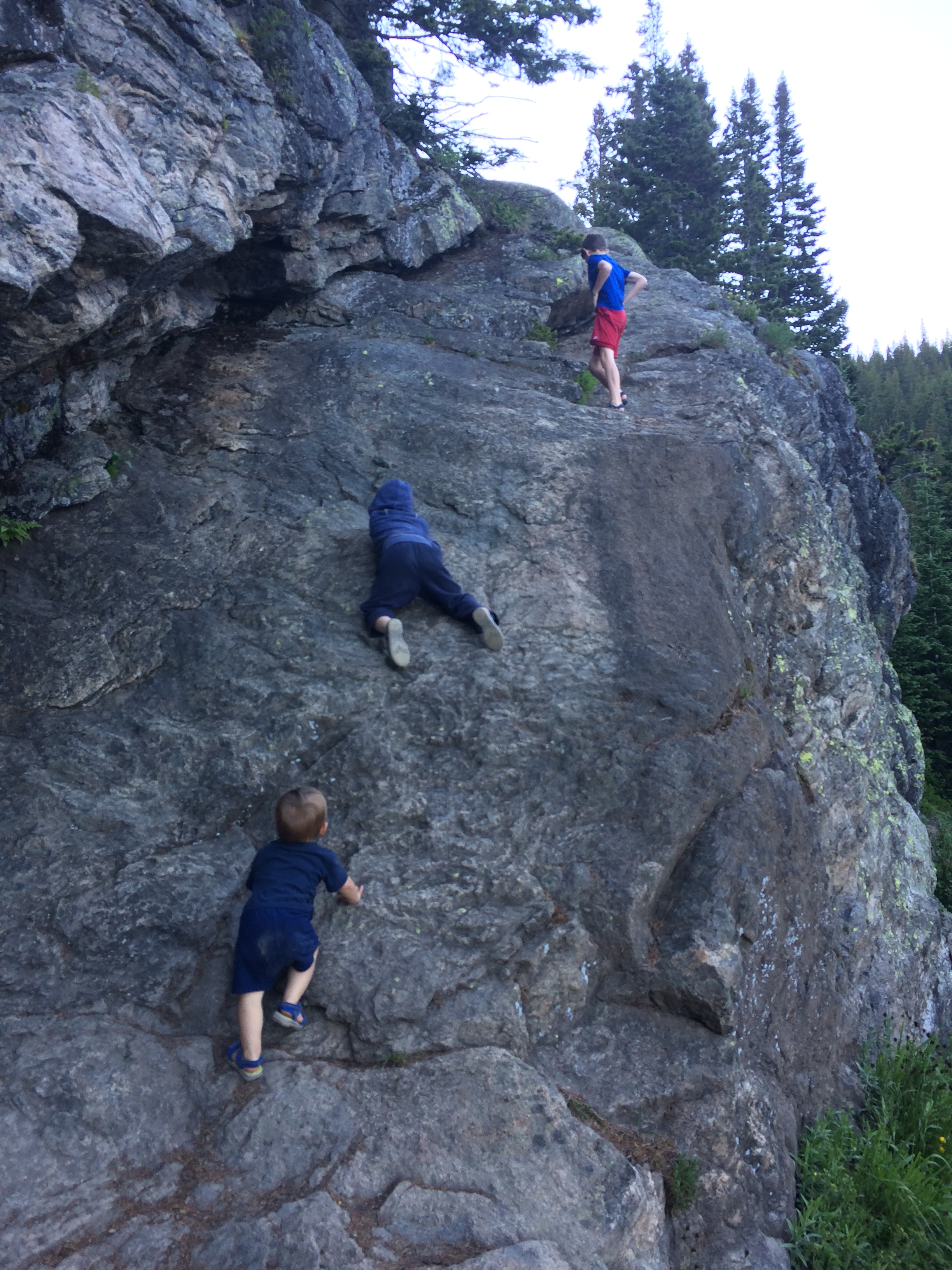 The park had exceptionally friendly wildlife.  These photos weren't cropped at all.
The next day we arrived at the airport around noon for our 2 pm flight.  We were informed by the gate agent that our flight had been at 10:30 but we'd missed it.  This was news to me.  Travelocity blamed AA and AA blamed Travelocity.  I'll never use either ever again.
The gate agent said the other flights were full and we'd either need to fly out at 1 am on a guaranteed flight or fly standby and try to get into Rochester around midnight.  You know the chances of this are super small if you're flying with 7 people, but off we went.
When you have to wait for four hours and you're bored, this is what you do with your free time.
Also if you've ever been to the Denver airport you know that going from the check in desk to the gate is like traveling from Dallas to San Francisco.  We left our food bag somewhere.  We found out at 4 that there were enough seats for the 4:03 flight.  Of course the seats weren't together and by then I was basically a puddle and finally people started moving so our four year old didn't need to sit alone and this crazy nice dad gave us a bag of snacks and wipes.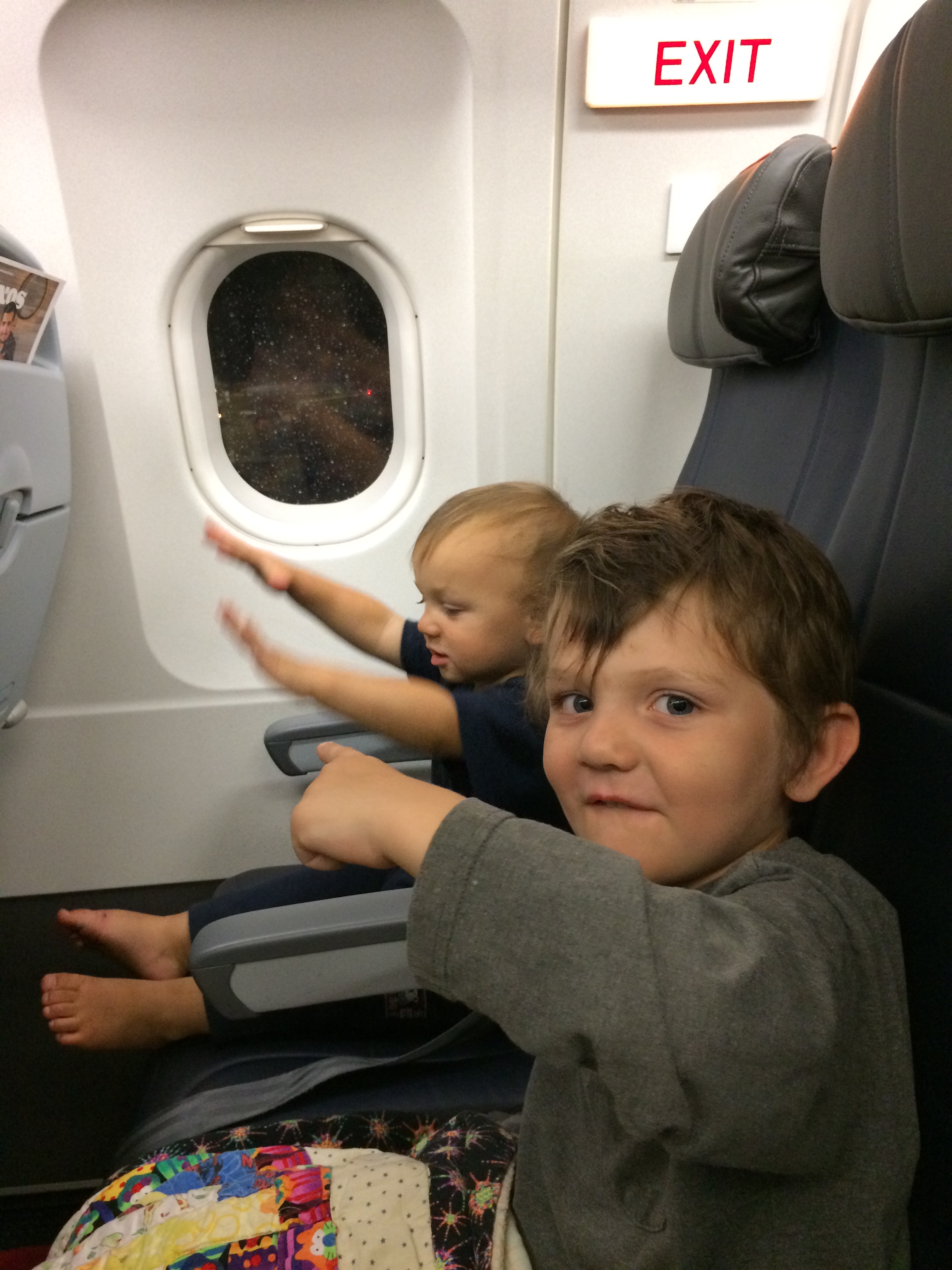 Eli and Nathan signing the word "airplane."
The next flight into Rochester was also oversold.  We had 30 minutes to make the flight so we rushed off the plane, looked at the gate listings and saw that it was at the same gate.  Miraculous!  Then the flight was delayed for an hour and a half.  So we got dinner, and chased children.
This is how Nathan felt about the delay:
Miraculously we made that flight too, which while oversold seemed to have at least 20+ seats open so we even got to spread out.  By 1 am when we arrived in Rochester I didn't even care that they lost our booster seats.  I didn't even fill out a claim ticket.
But the trip home aside, it was a successful trip!
Tips for taking photos with an iPhone:
Lighting is everything!!!  The camera on the phone will meter light and it has to be within the same range to be evenly exposed, so if you have very bright light behind your subject it won't expose correctly.  Also if the light is very dim then the resolution will go down considerably and your subject will blur.  The best kind of light is window light, shade or directional light of some kind (e.g. sunsets, sunrises) and the worst kind of light is dappled or direct sunlight (e.g. overhead midday sun).
Only show people your best images.  This makes you look like a better photographer.  For snapshots plan on only using 1 out of every 10 or so.
Think about the end result.  Are you enlarging them to more than 16×20 for your living room wall?  Low standards are a okay for snapshots.
So what do you think – is an iPhone enough?
Comments
comments