Explore Rochester Corbetts Glen, with crappy iphone photos
You know how life sometimes feels like a balloon that's about to pop and you wake up and realize that you forgot to do fun, unstructured stuff?  This summer, we're structuring time to be unstructured at all of the cool places I go with clients but never take my kids to.  We frequent Ithaca and spend plenty of time there slipping on algae and spotting tadpoles, but not so much when we're home.  I thought I would write about it here since I'm taking the wild guess that I'm not the only one in this situation.
The first on my list was Corbett's Glen, mostly because it's a park that could just as easily be in Ithaca, one of my very favorite places in the world.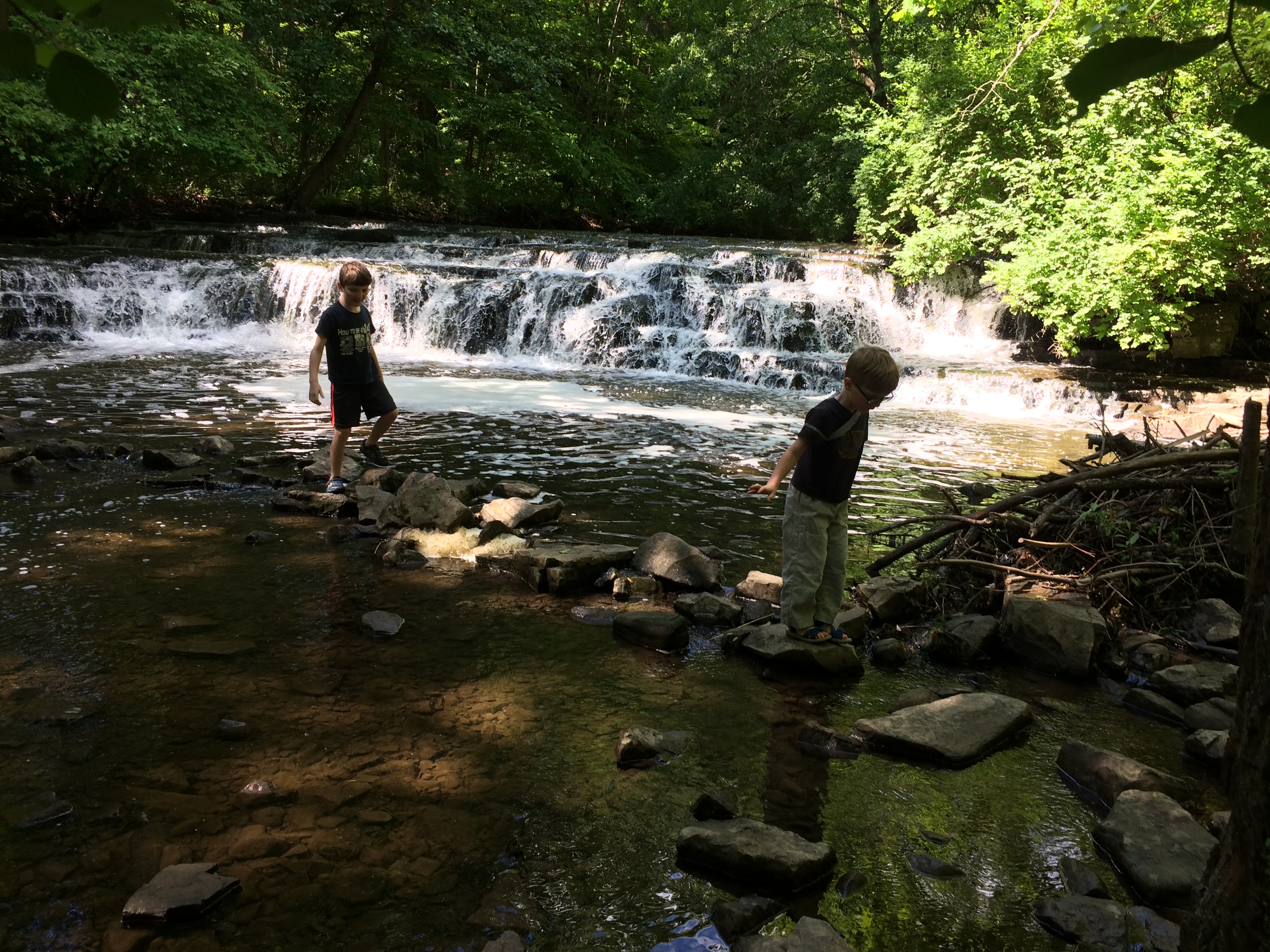 We discovered that there are two waterfalls and that the second one is further down the path with a better landing for family photos.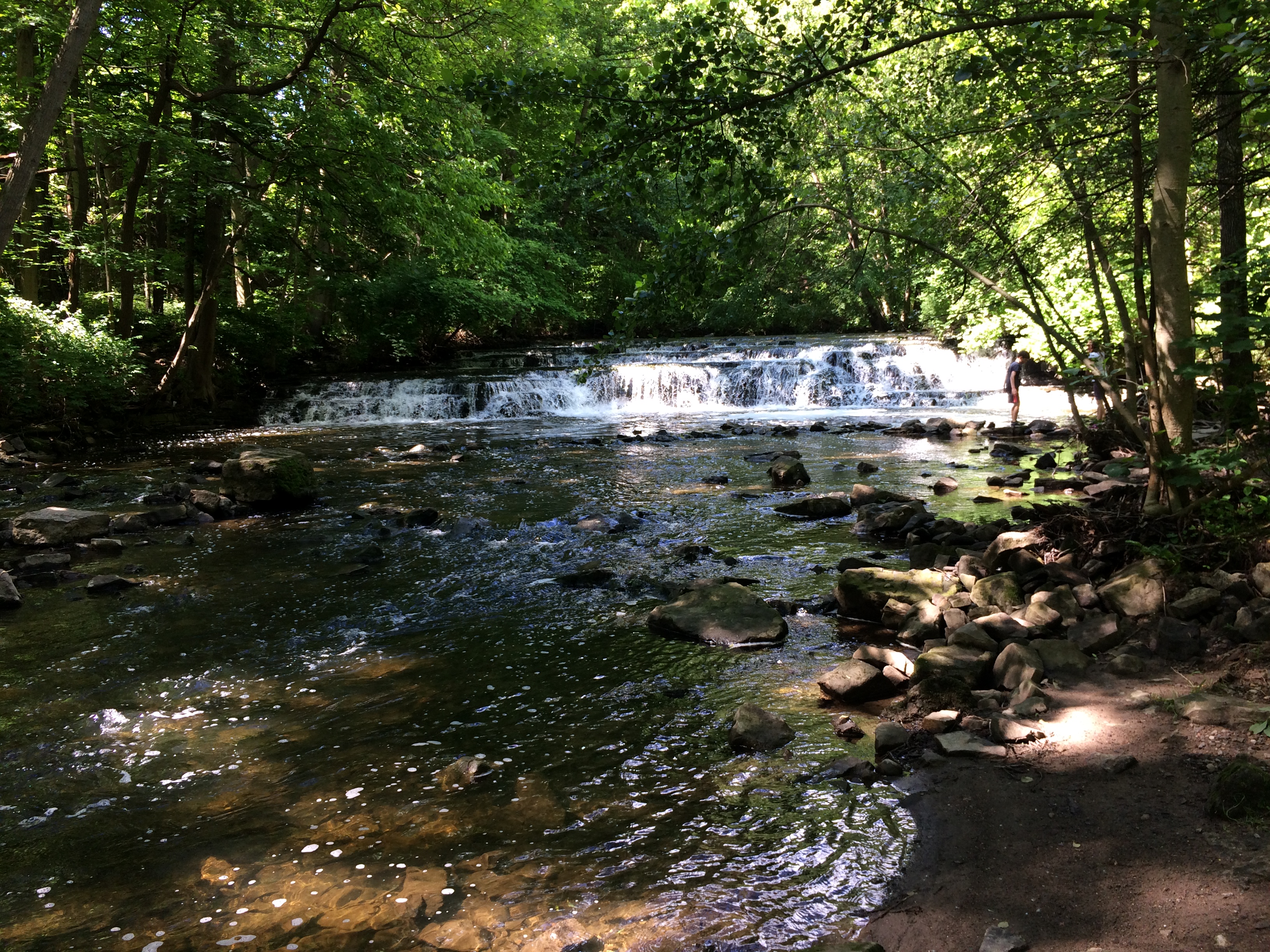 My kids were also super excited to find an "island" with a picnic table.  You would have to really really want a picnic to eat there, and also a sense of adventure since I'm not sure it was seaworthy.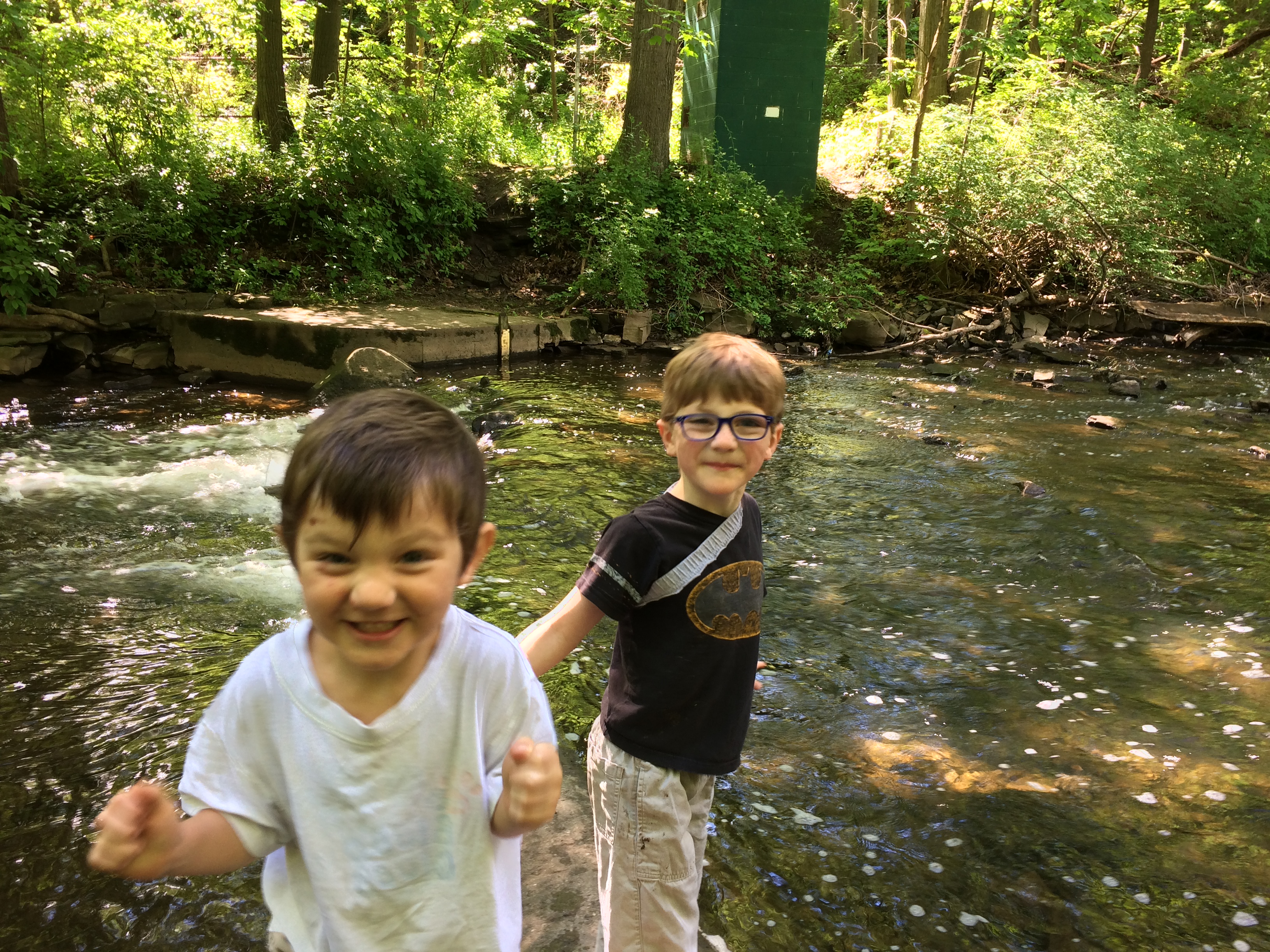 It's a small loop and a very easy hike for young children. There was a high school group there and one of the kids said, "Five kids, that's a lot!" and another said to my husband, "Keep it up, bro!"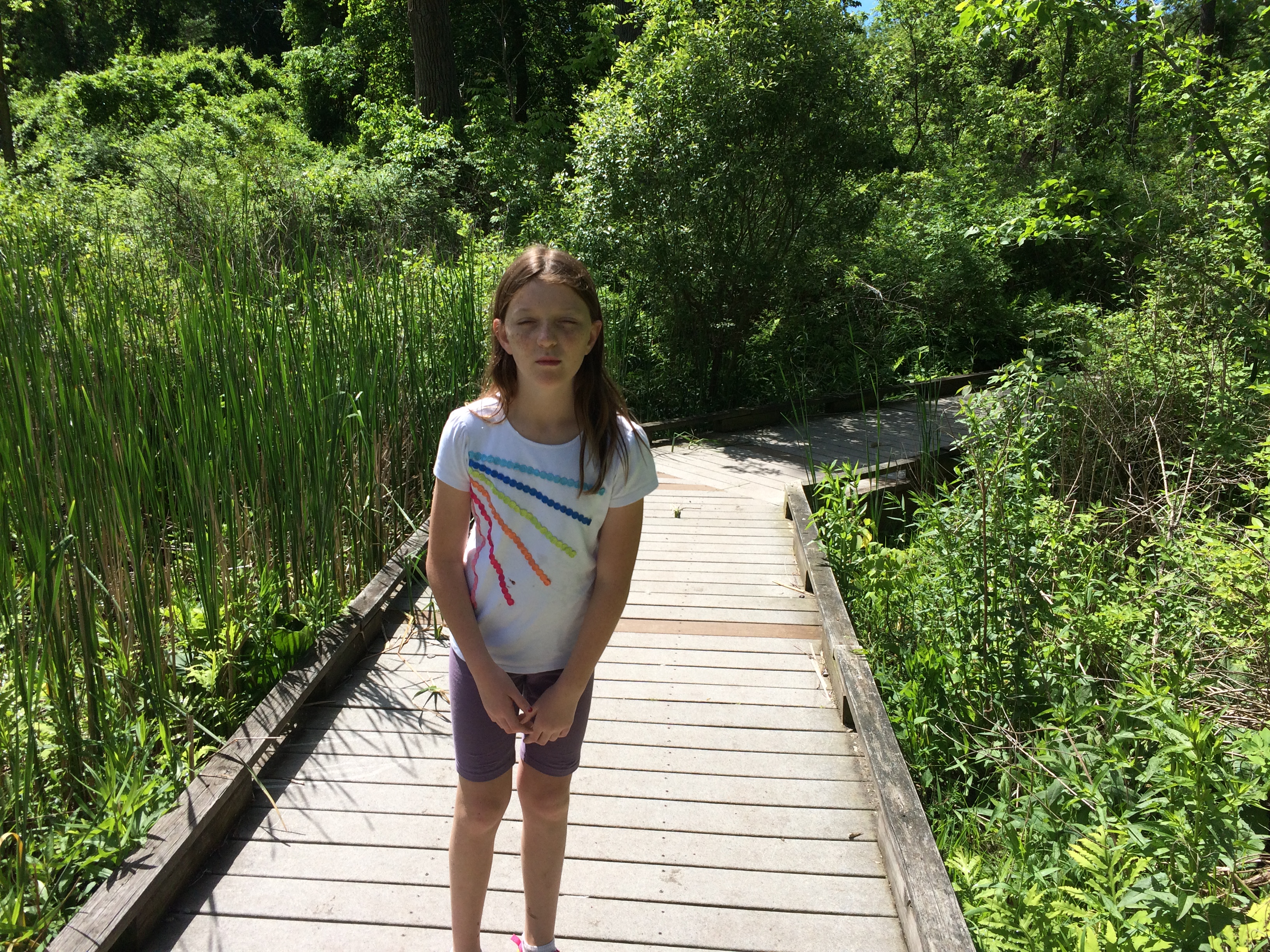 This is my daughter, feeling cooperative (at another spot that would make for a great family photo location).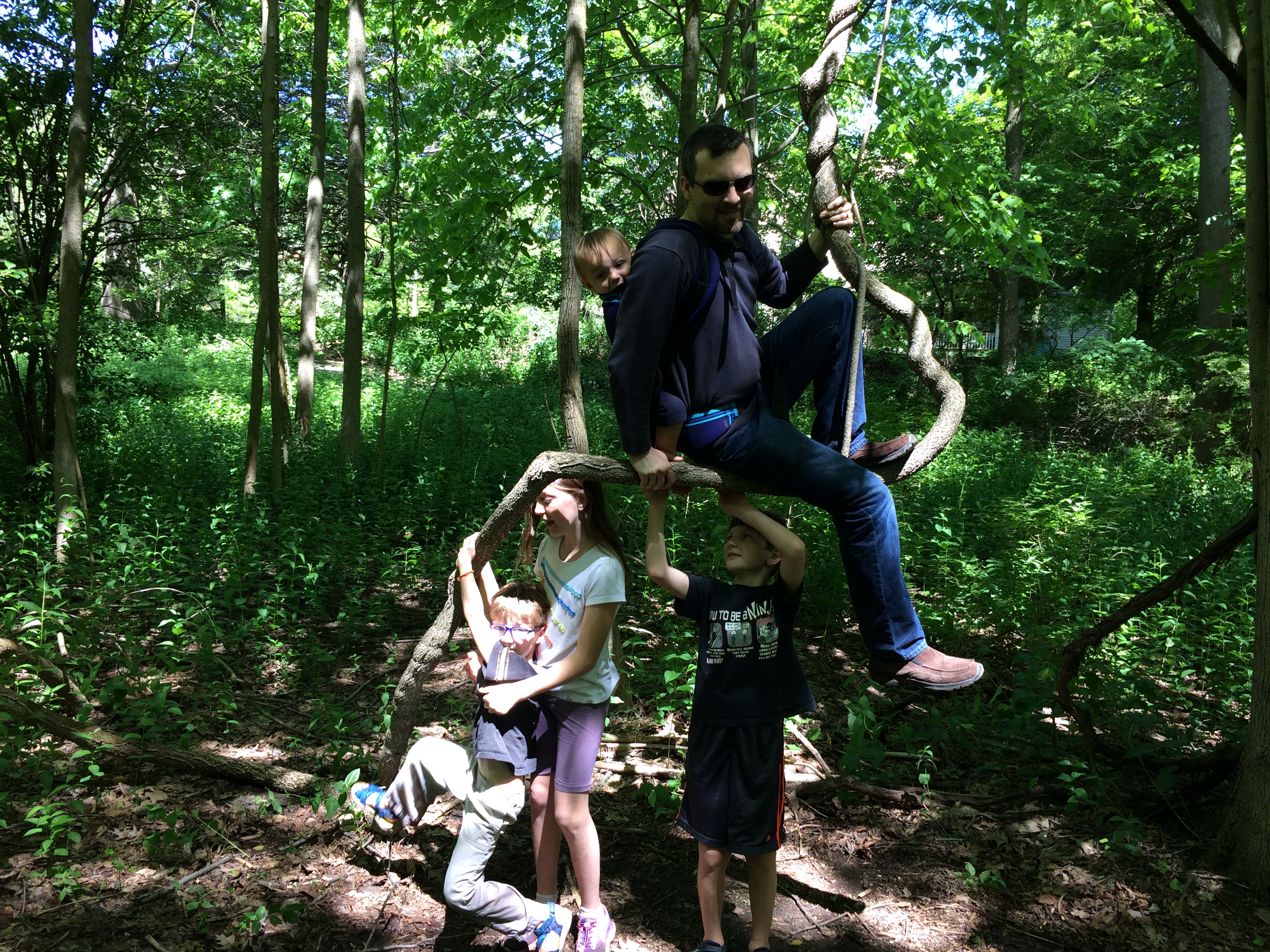 If you enjoy sitting on vines suspended from 50 feet in the air, you can also check that off your bucket list at Corbett's Glen.
For more Corbett's Glen Photography taken with an actual camera and decent lighting, click here.  Have fun exploring!
Comments
comments