I didn't know Valerie's vocation ahead of time, but I guessed that she and Aaron were doctors because of a statement she made about coordinating their schedules.  It turns out they're both in emergency medicine, which means that you couldn't help but feel calm in their presence.  I'm pretty sure I ended up oversharing.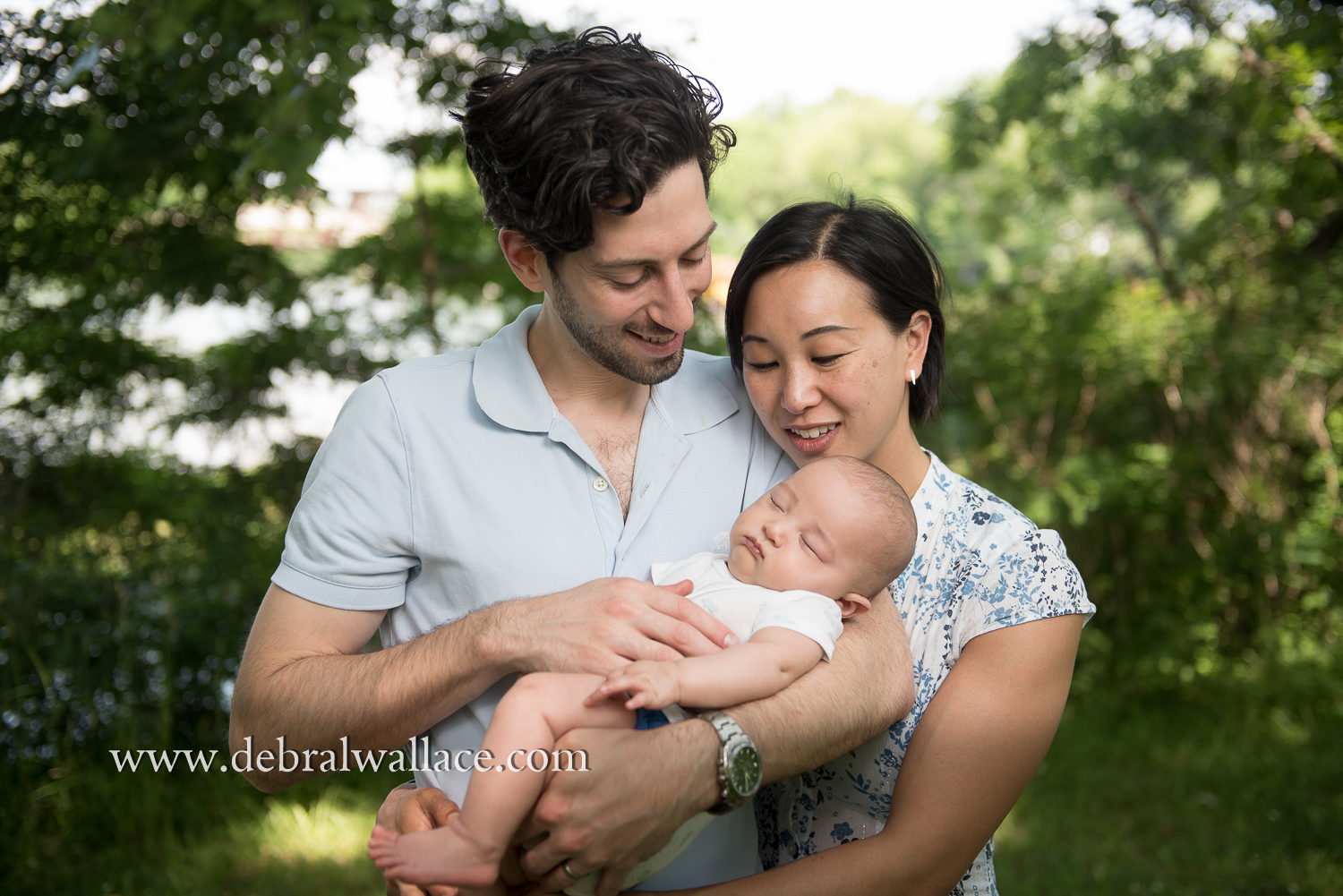 If anyone in my family were injured, these calm, compassionate people would be on my A list.
Their son Asher surprised them with an early birth and resulted in some modified birth plans, but is happy and healthy and insisted on sleeping through the ENTIRE session. Valerie compared him to a giant newborn.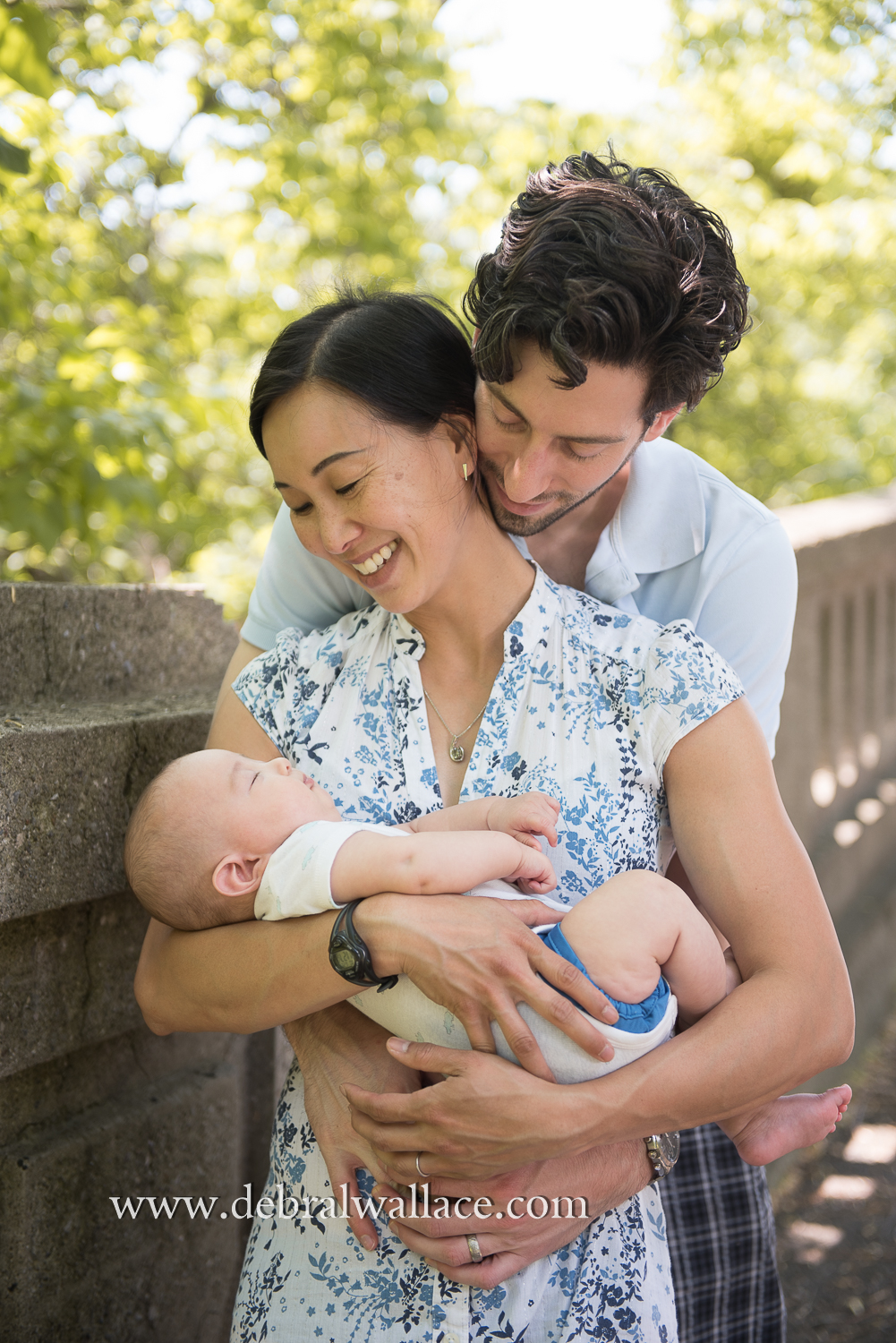 We connected through Beautiful Birth Choices which is a local business that supports and empowers women through pregnancy and childbirth.  If you're in that phase of life I'd highly recommend the services they offer – especially their childbirth classes.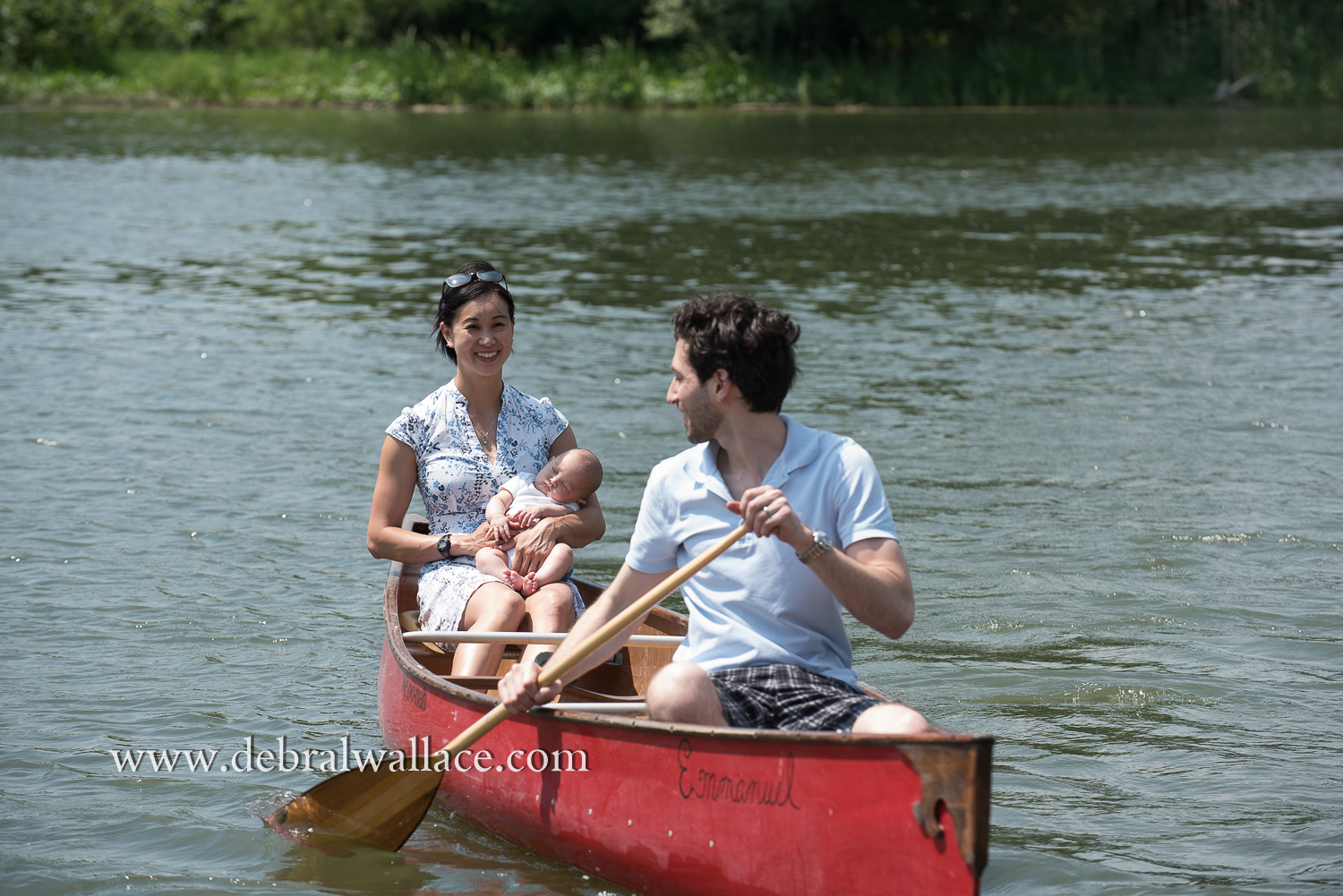 Aaron and Valerie were married last summer and Valerie made her entrance on this canoe across the river to the spot where the previous photos were taken. They've had a very eventful year.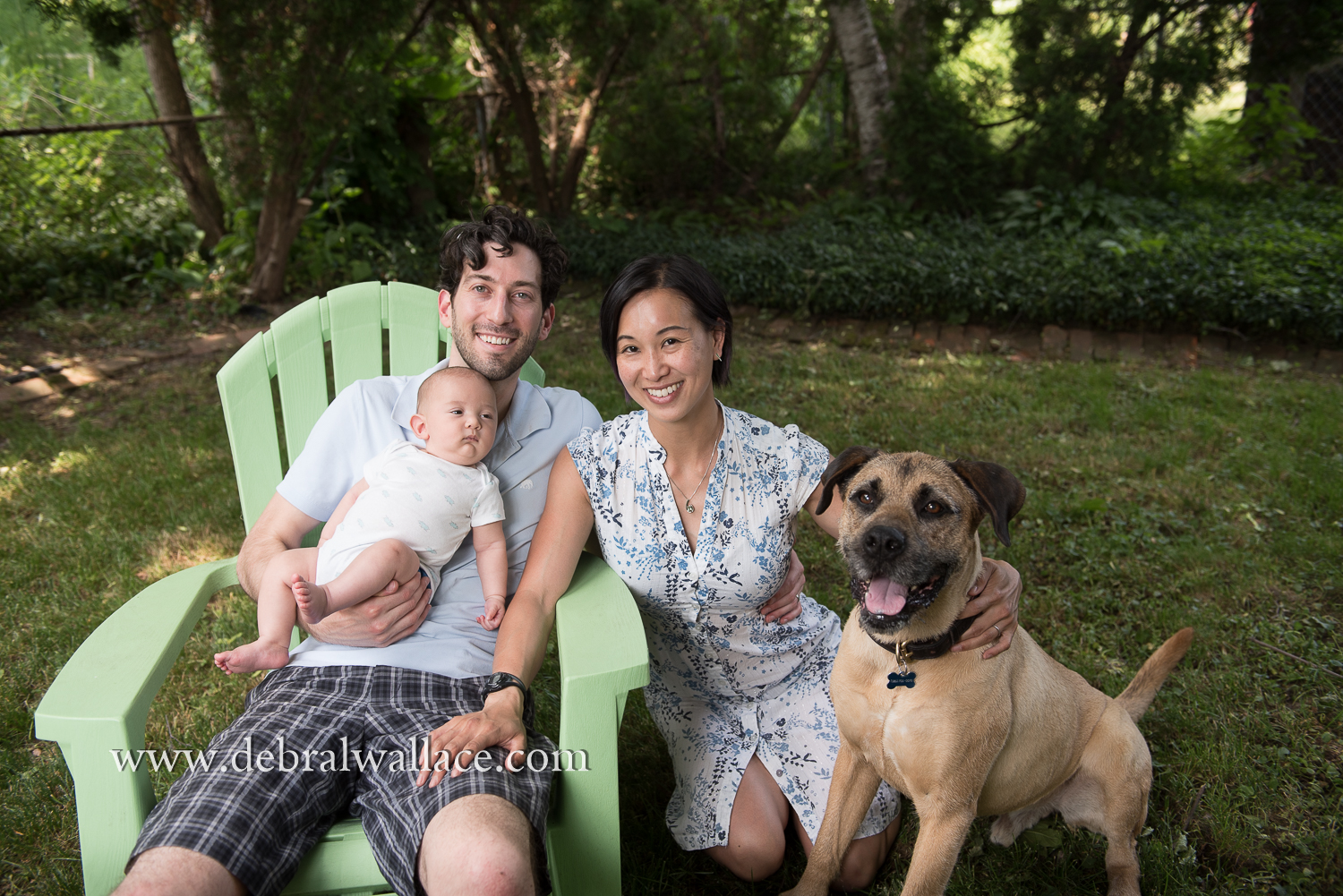 We headed back to their house for some family photos with *every* member of the family.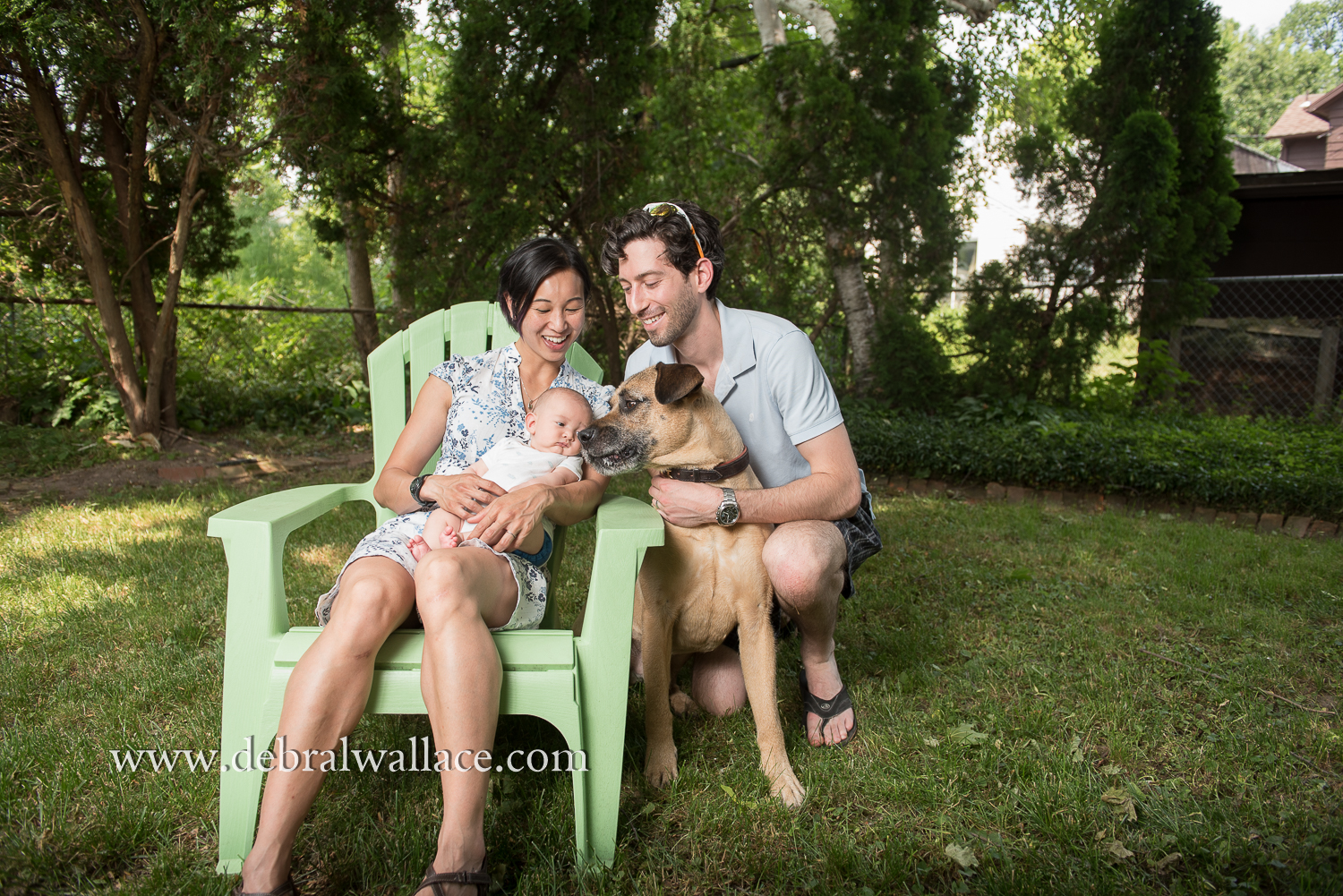 And last but not least, the epic dad/baby photo.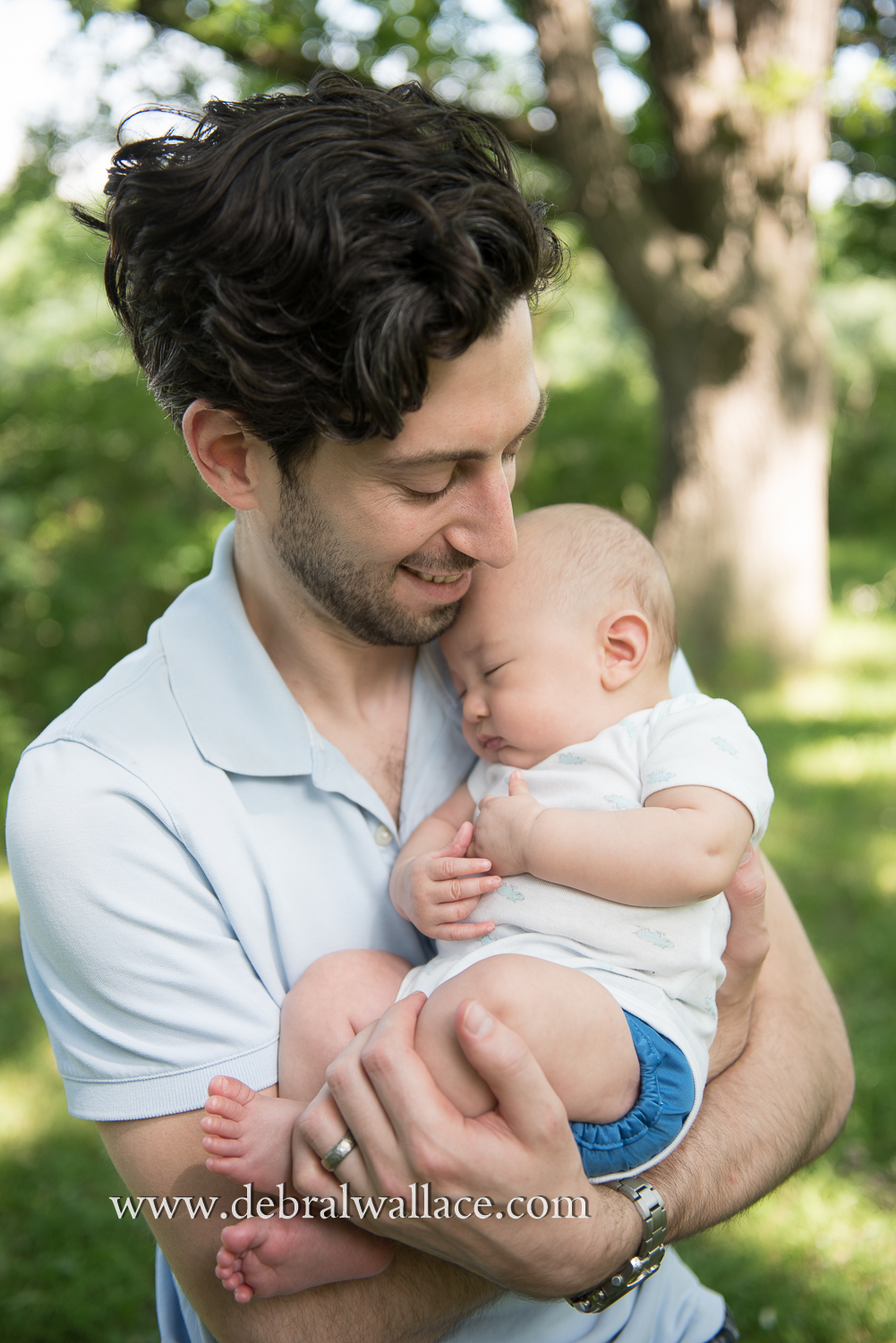 Thank you so much for sharing your family with me. I hope you have an equally exciting year this year watching Asher grow!
Comments
comments