When you choose a location for your portraits it's not always certain that you won't get kicked out of a place, so it's usually a good idea to check first.  The wonderful people at Gro-Moore Farms were incredibly gracious in allowing us to sit on their pumpkins.  Because the background is 50% of a photo, it's a good idea to put some time and thought into where you want your portraits to be taken.  Farms are a great option because they have a lot of visual interest and aren't super common.
It was a beautiful sunny day and the girls were excited to smile for some unicorn lollipops.  Brian and Christina also earned the relaxed parents award (something my family would never end up with!).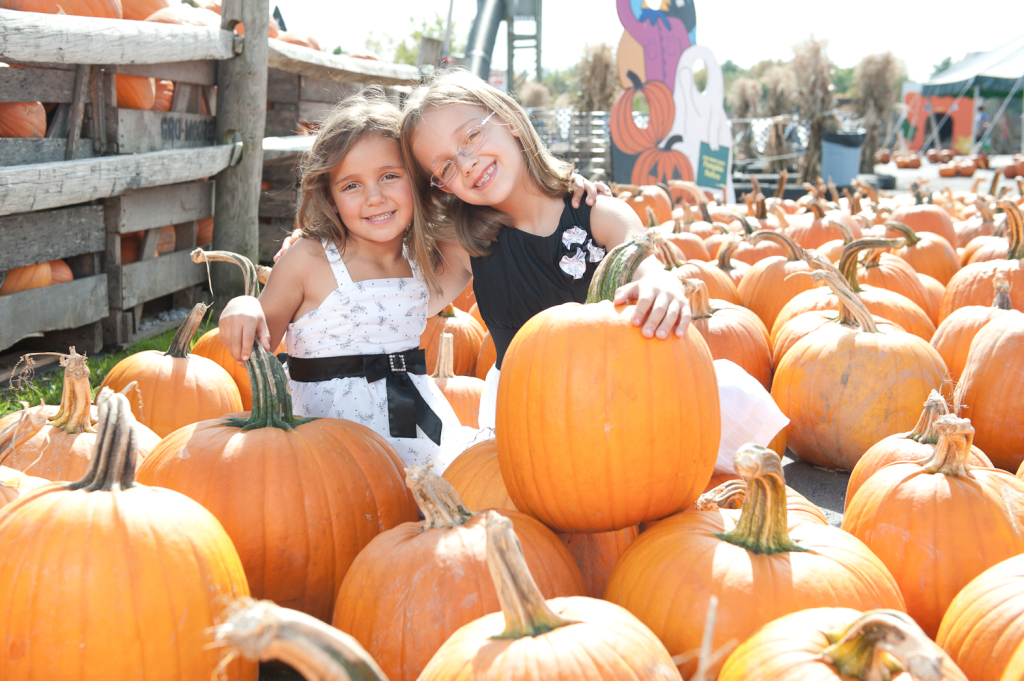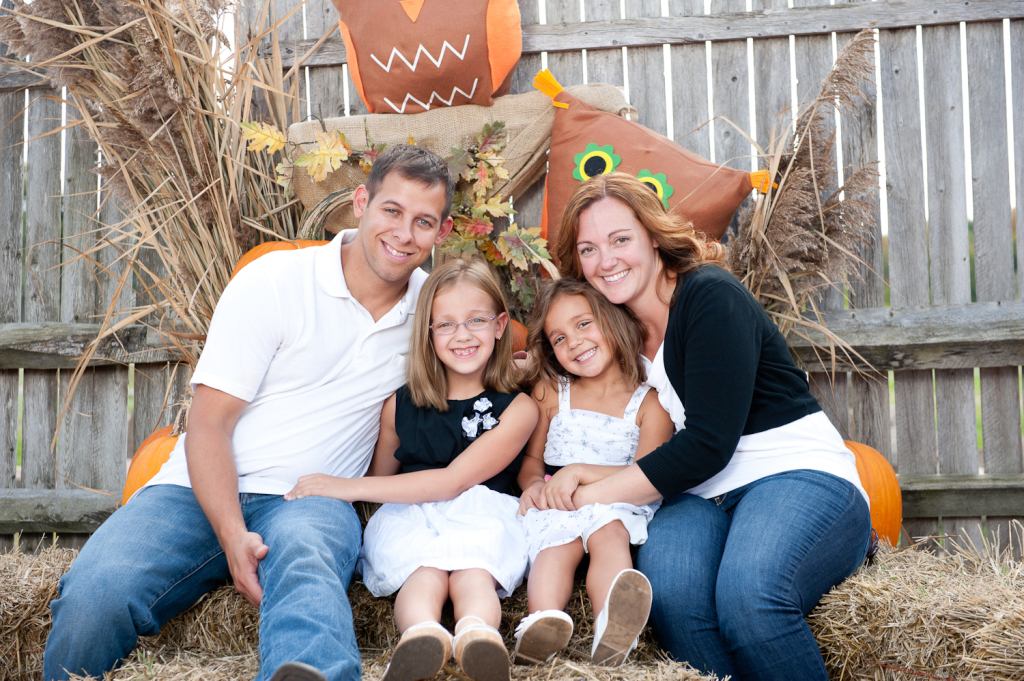 Their clothing choice was traditional – black and white, which will never go out of style.  While it makes lighting a bit tricky it's an easy option since most people have black or white clothing, and because it goes with any background.  It didn't exactly blend in with what everyone else was wearing at the farm, but people didn't stare too much. 🙂
It was great to see you all again – I hope everything goes well with the tests, transitions and the rest of the school year!
Comments
comments