How to Take Better Pictures of Your Kids: Squat
One of the easiest ways you can improve the photographs you take of your children is by giving yourself a little leg workout. As adults, we want to accomplish tasks with the least possible work. For tall people that usually means taking photos from where we're standing, but that's often not the best possible angle especially when it comes to children.
We see our kids doing something cute, and we take a picture like this.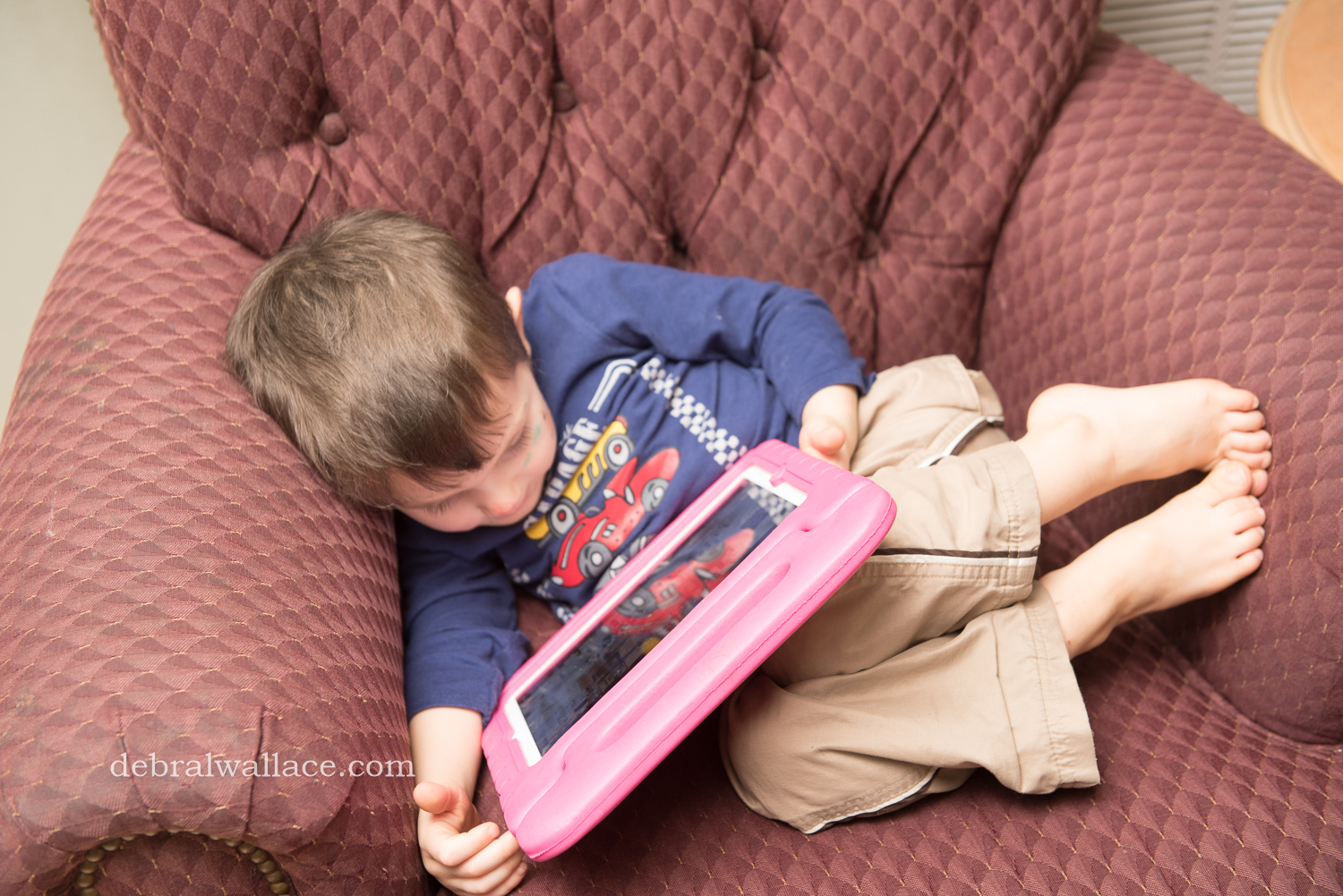 It sort of gives us the idea that a young child is curled up in a chair watching a movie on an iPad. It's an okay photo. But if I squat, I get this image.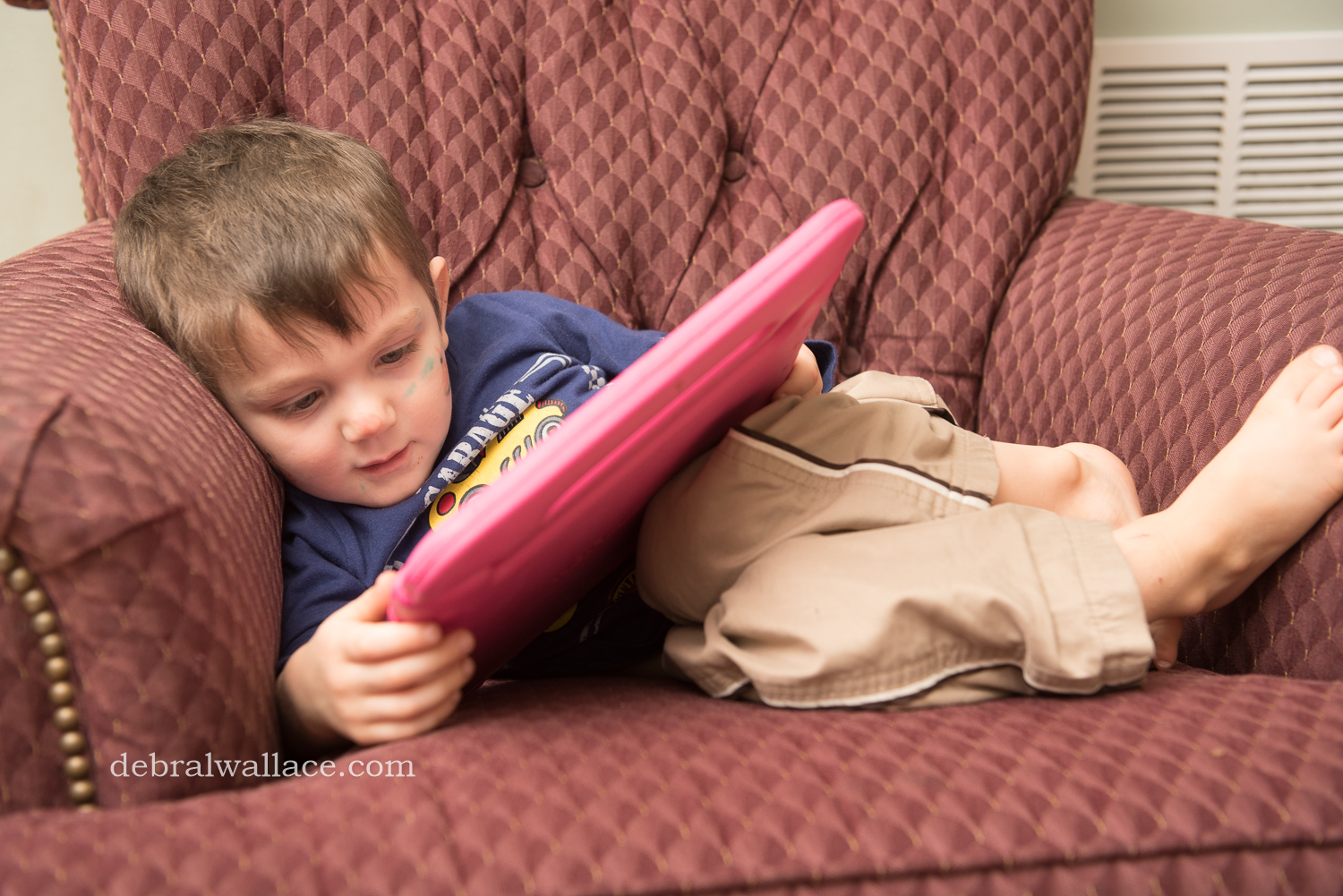 Even though it's not artwork and I clearly need to do a better job cleaning my children before photographing them, I'm sure we can all agree that it's about 500% better because you can see more of Eli's face.
Here's another example. Nathan was toddling around being cute since he was playing with toys rather than emptying my spice rack. My exert-minimal-effort-self took a photo.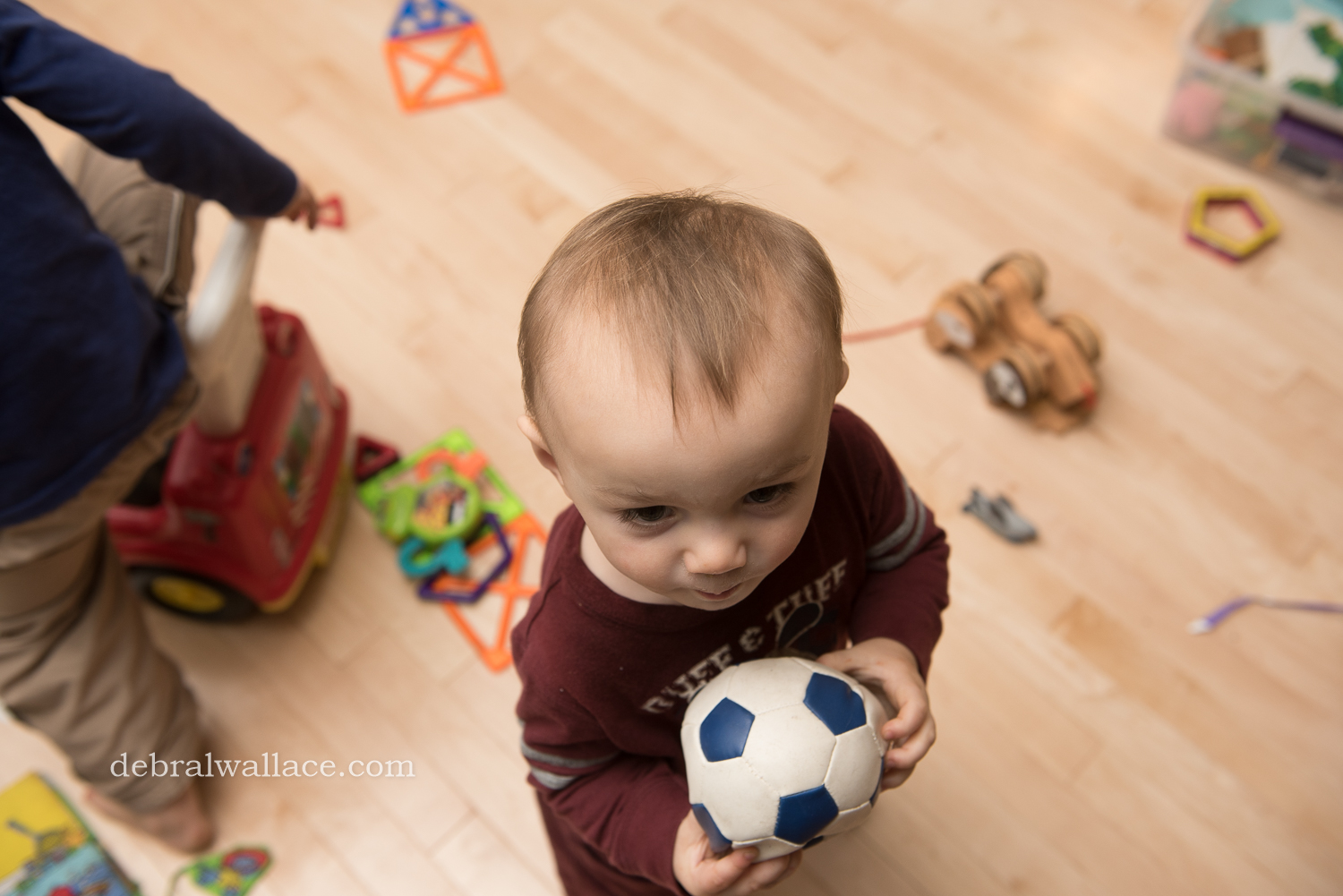 The top of his head looks great. If I squat though, it's a completely different image.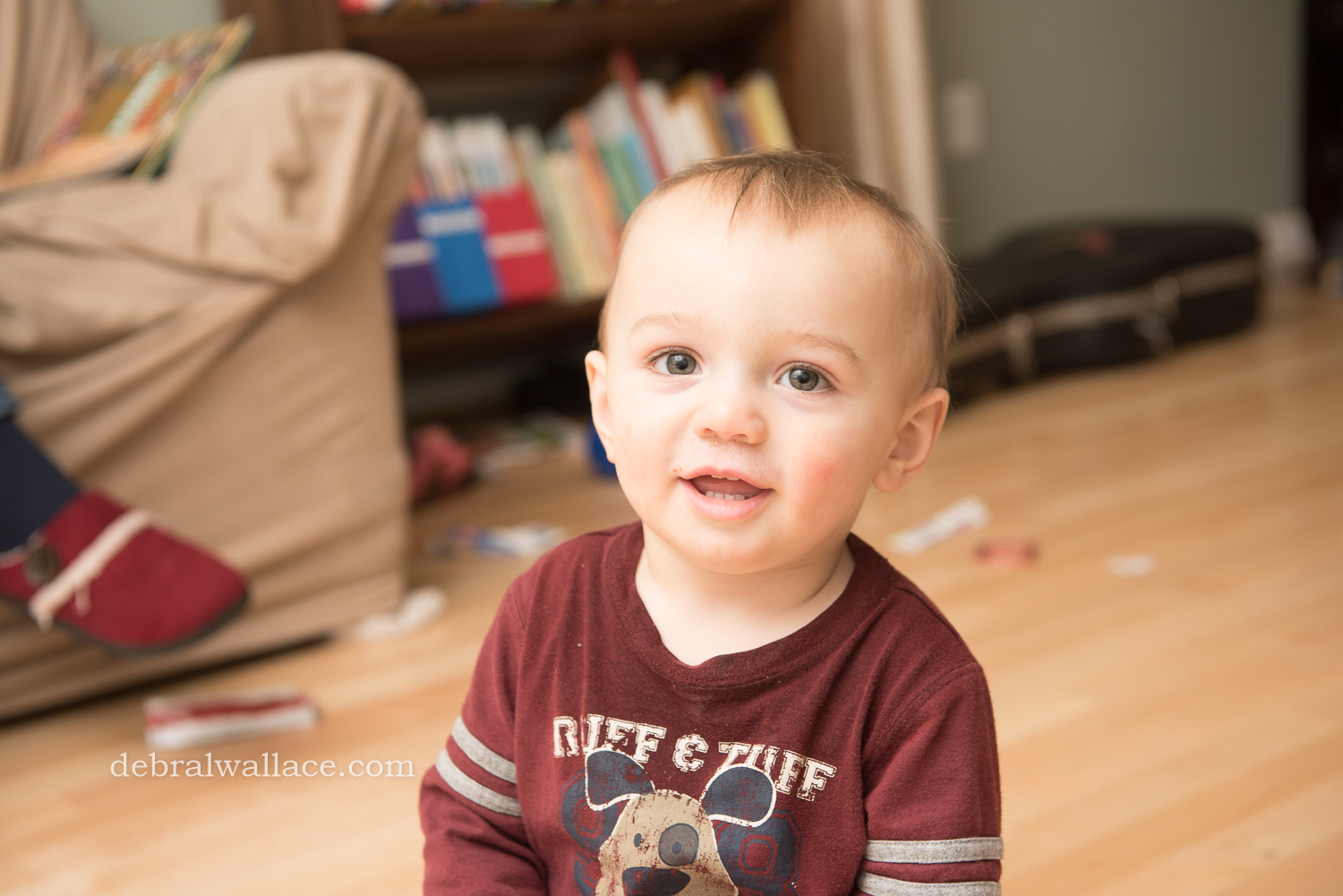 Notice that even when I get down pretty far (for me) I'm still taller than him. We forget our height difference sometimes! Funny since we spend so much time carrying them around.
So the next time your kids do something really fantastic, be sure to get down at eye level for drastically improved images!
Comments
comments