Sitting in a room with Andy and Betsy is like getting a massage. They are two of the calmest people I've ever had the pleasure to know. Even as first time parents they exuded calmness. Baby pee? No problem. Baby poo? Grab a wipe. There was not a dish in the sink and their house was straight out of Pottery Barn. I almost moved in.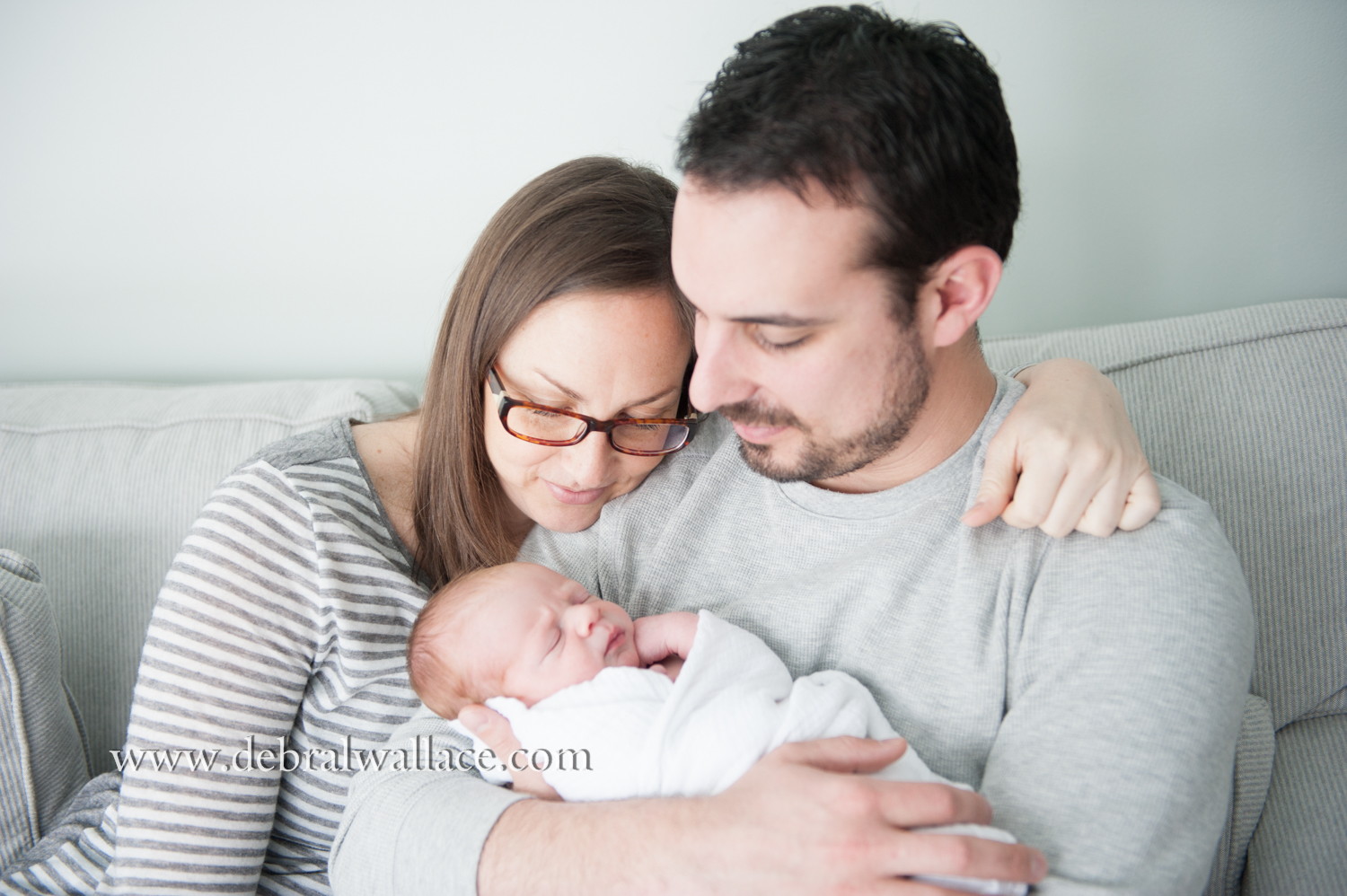 I'm not sure if this was on purpose or not, but Andy and Betsy happened to wear colors that matched their walls, which had the incredible effect of drawing your eyes directly to their beautiful baby.
One thing that was really important to them was having their newborn portraits in their home.  There's something magical that happens with an in home newborn session – the combination of not having to drag a new baby out of the house, having everything you need somewhere, and being where you're most comfortable.  It's less stressful for everyone involved and allows you to easily include items that are meaningful to you (such as a guitar, which you might be reluctant to drag to a studio).  It's also easier for the photographer to come to you than visa versa, which is why I will always be proud to offer in home newborn sessions.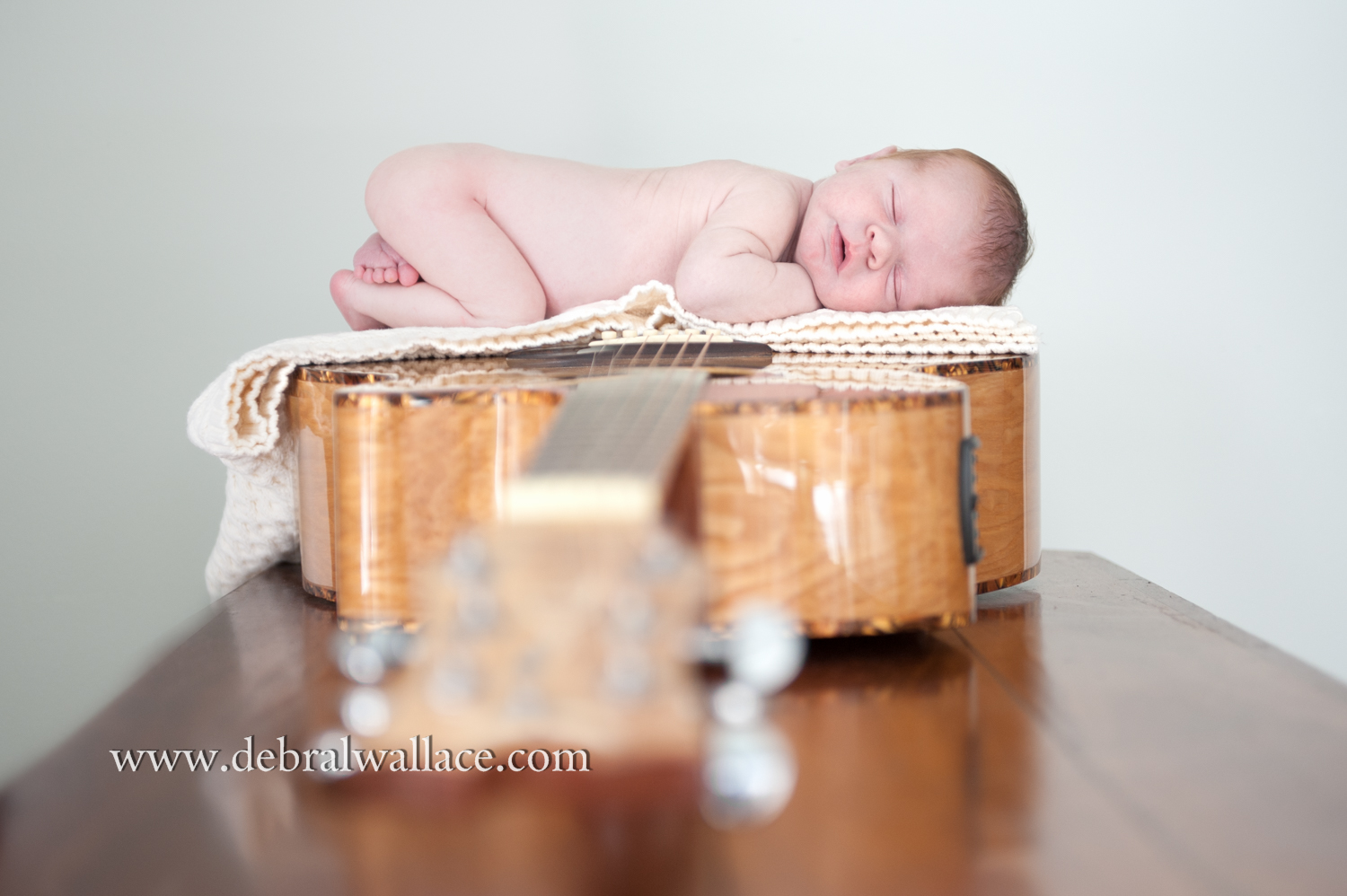 I encourage new parents to check out my Pinterest Boards for inspiration.  They loved a photo they saw their of a baby sleeping on a guitar so we re-created it with TJ using Andy's beautiful wood grained guitar.  Please note this is a composite image (cool, huh?) – the baby was never without parent touching him.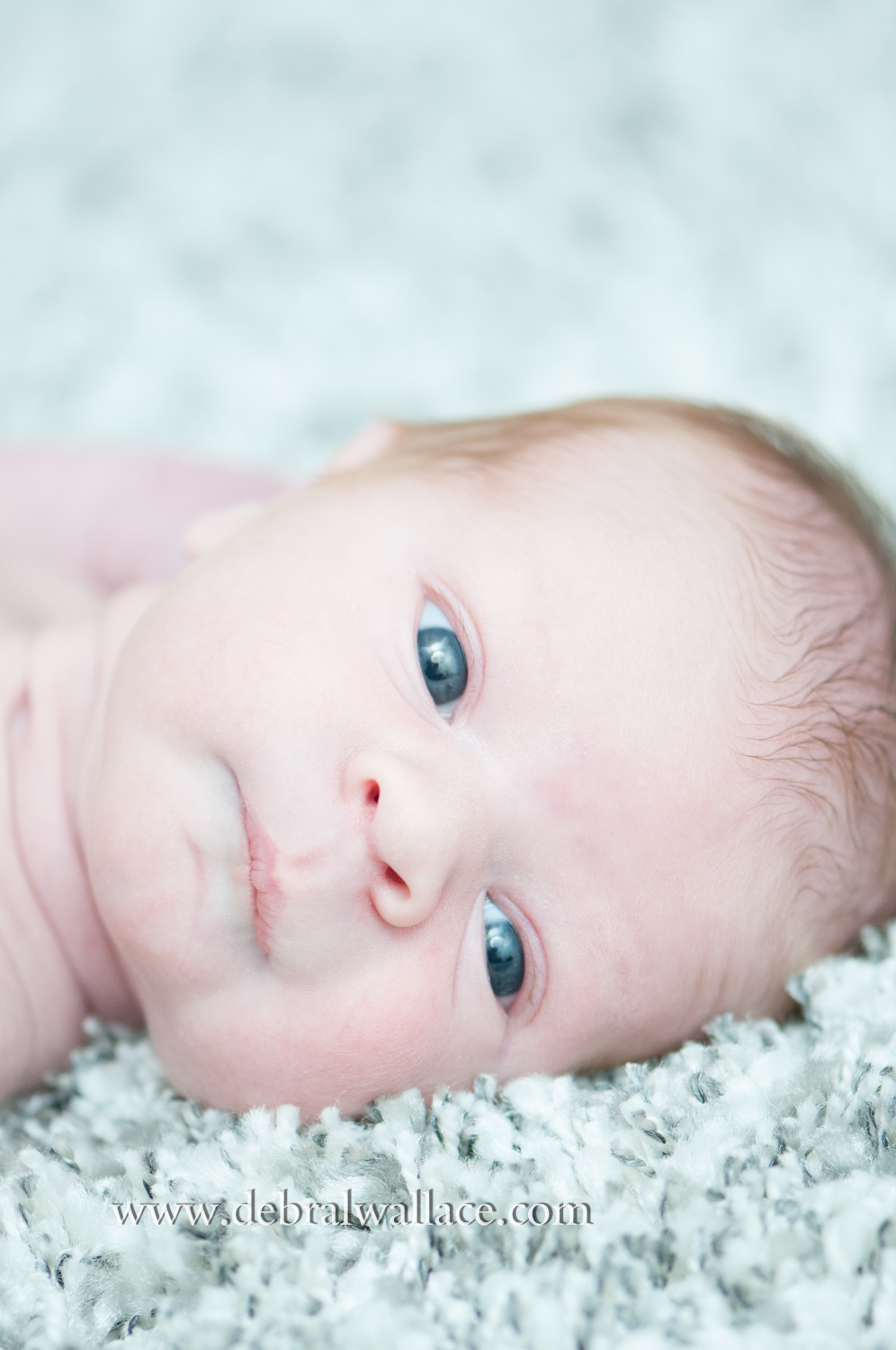 It's interesting that for all the time we spend encouraging new babies to sleep that some of the favorite images are babies with their eyes wide open. Such a sweet little face.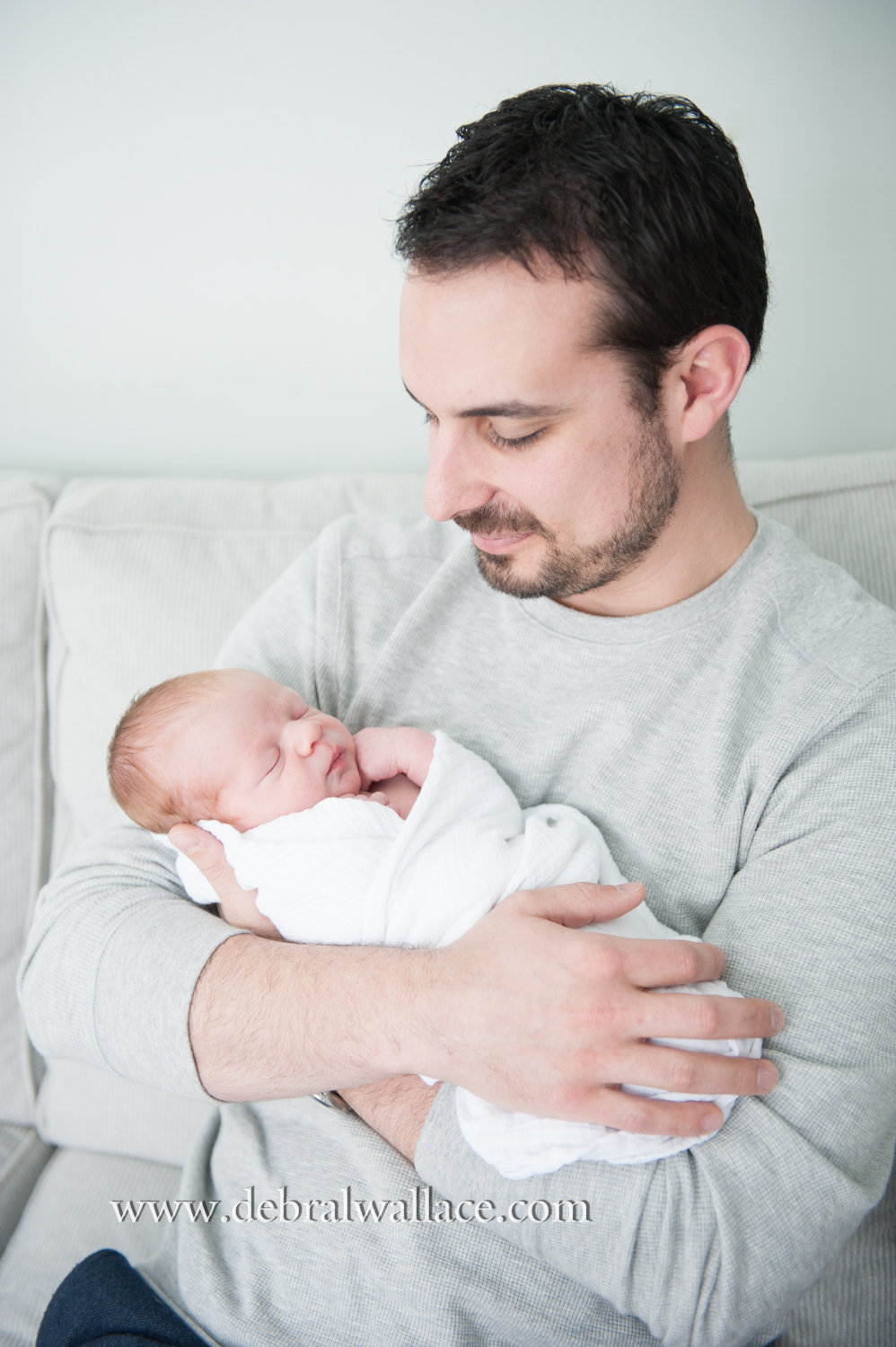 TJ was as calm as his parents.  I think he cried twice for two seconds.  And of course, he was especially calm being held by mom and dad.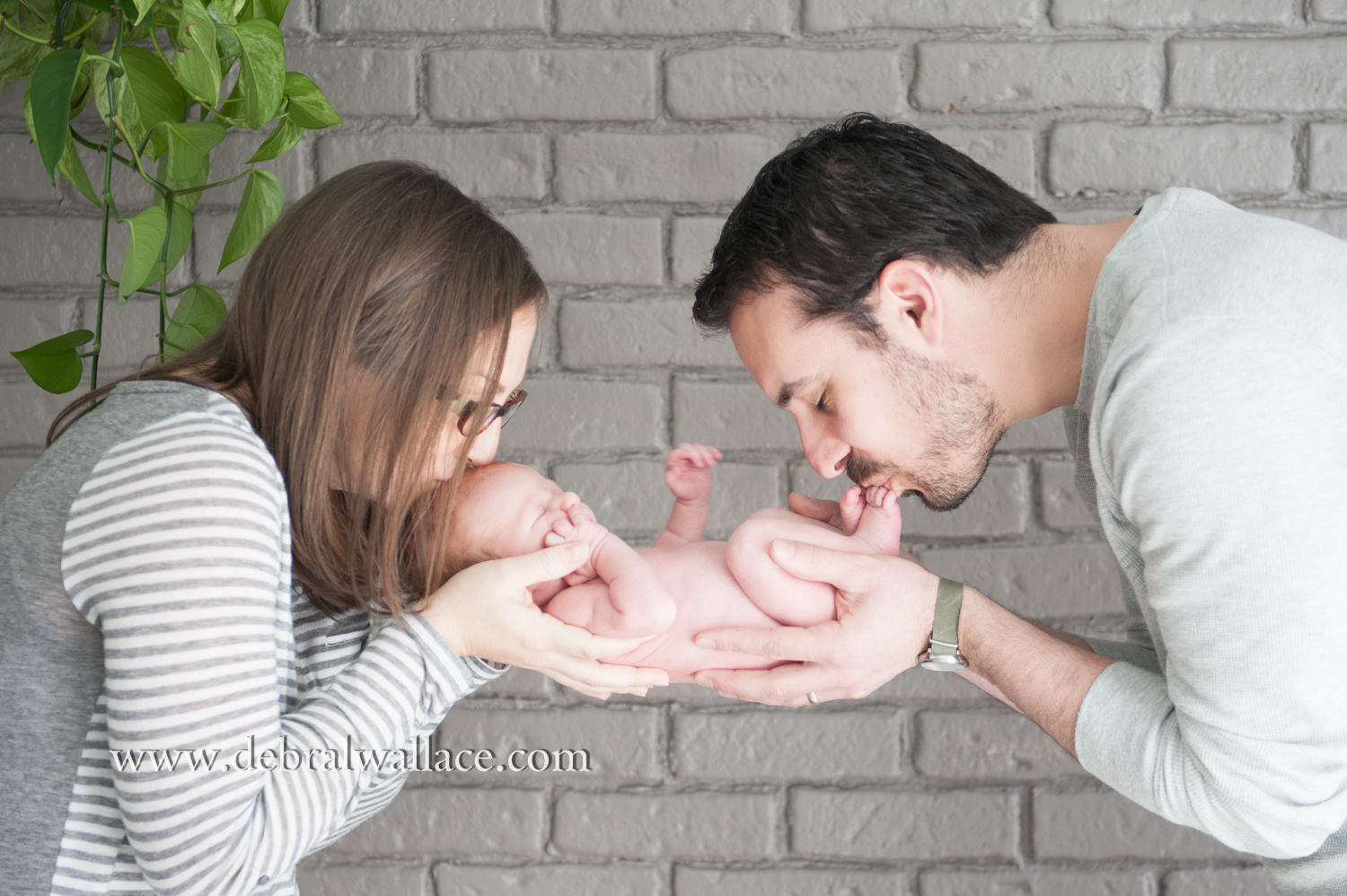 This was another Pinterest idea. Andy said, "Why do I get his bottom?"  Fortunately for Andy, he suffered no ill effects from being at the tail end of things.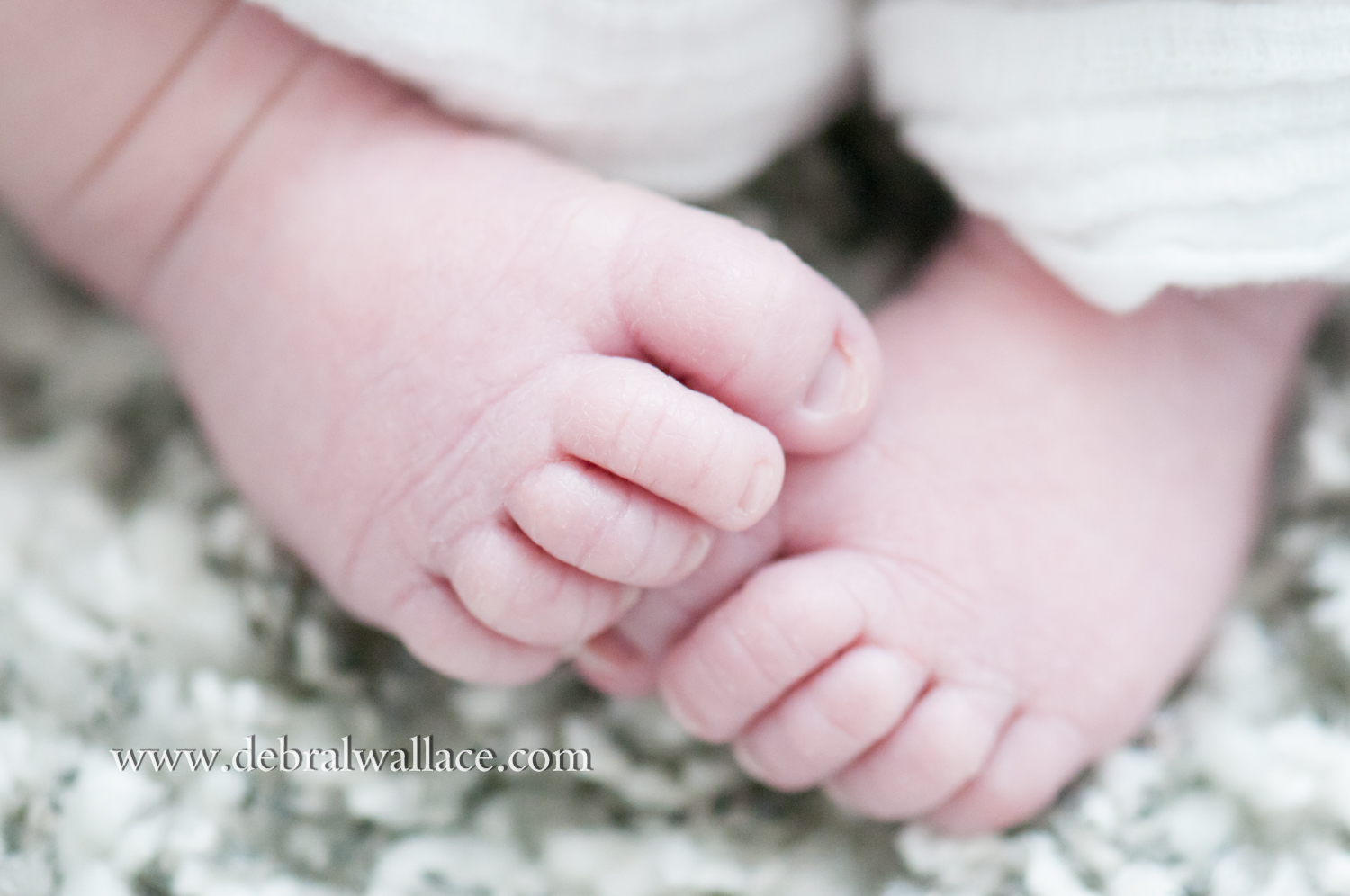 I wonder if there's a parent alive who hasn't spent quite a lot of time examining their baby's fingers and toes. They're so perfect.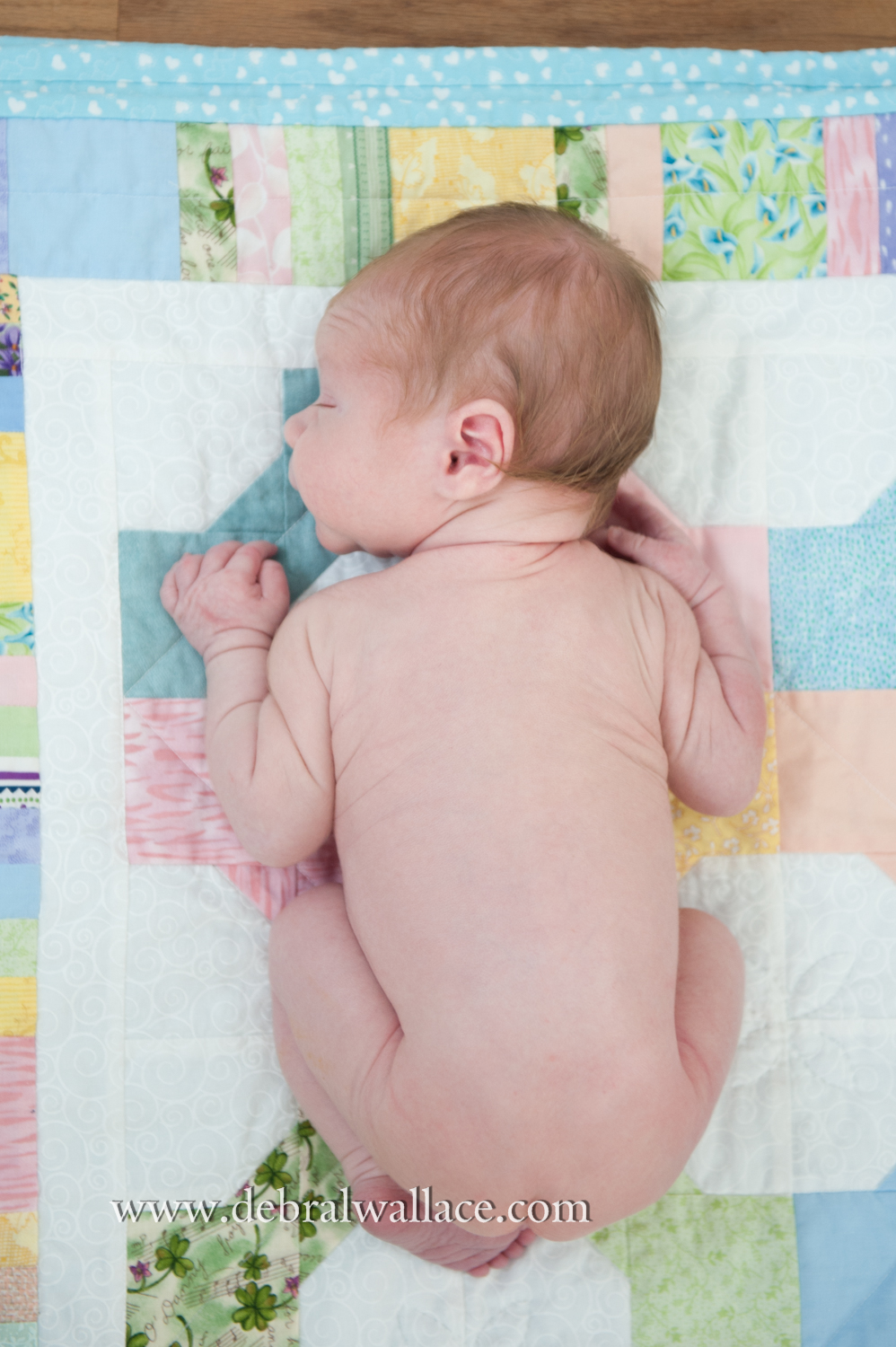 This was a homemade quilt given to them by Betsy's aunt. This is a great position to show off the quilt and the baby at the same time.
Welcome to the world baby TJ!
Interested in a newborn session?
For a copy of our free Newborn Portrait Guide, enter your email below:
[email-download download_id="1853″ contact_form_id="1851″]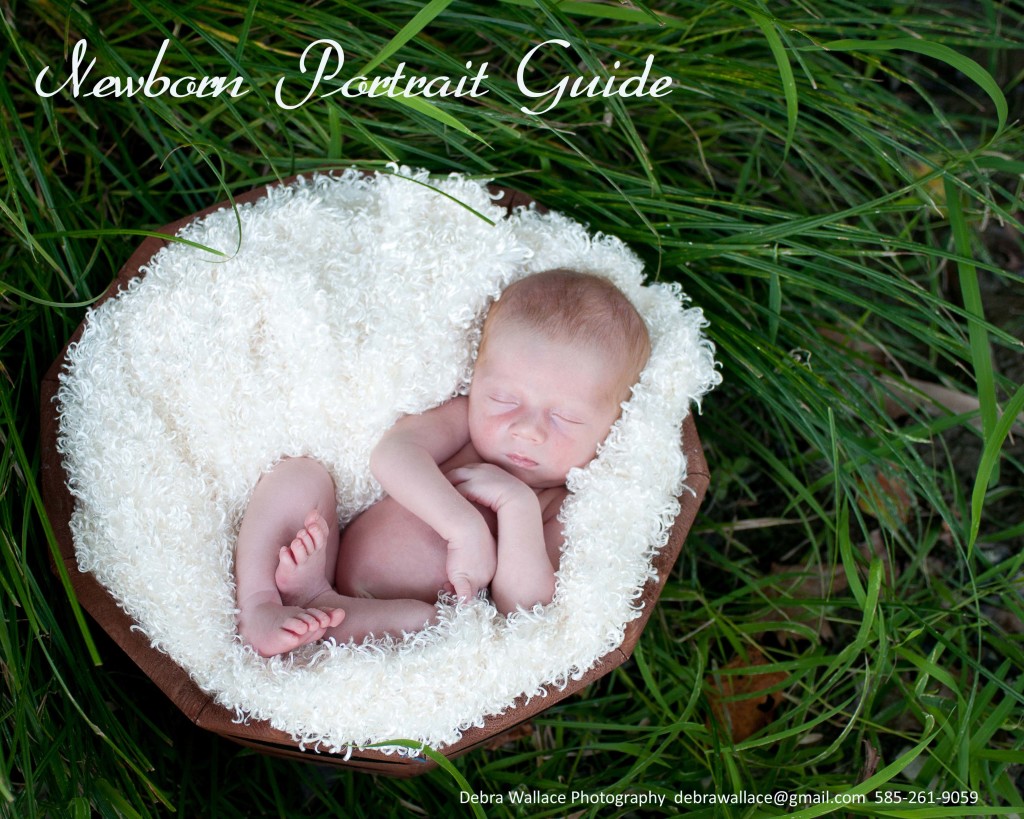 Comments
comments