When I pulled up to their house I was inclined to pitch a tent. Marty and Maureen's entire family including their four children, eleven grandkids (one was at work), everyone's spouses and the first grandchild (in utero) were camping out for the week at Marty's house. Literally. There were campers and tents and tables with folding chairs that had turned the three car garage into a banquet area and in the back was the biggest slip and slide I've ever seen in my life. They decided to take advantage of the reunion and have some large group portraits taken.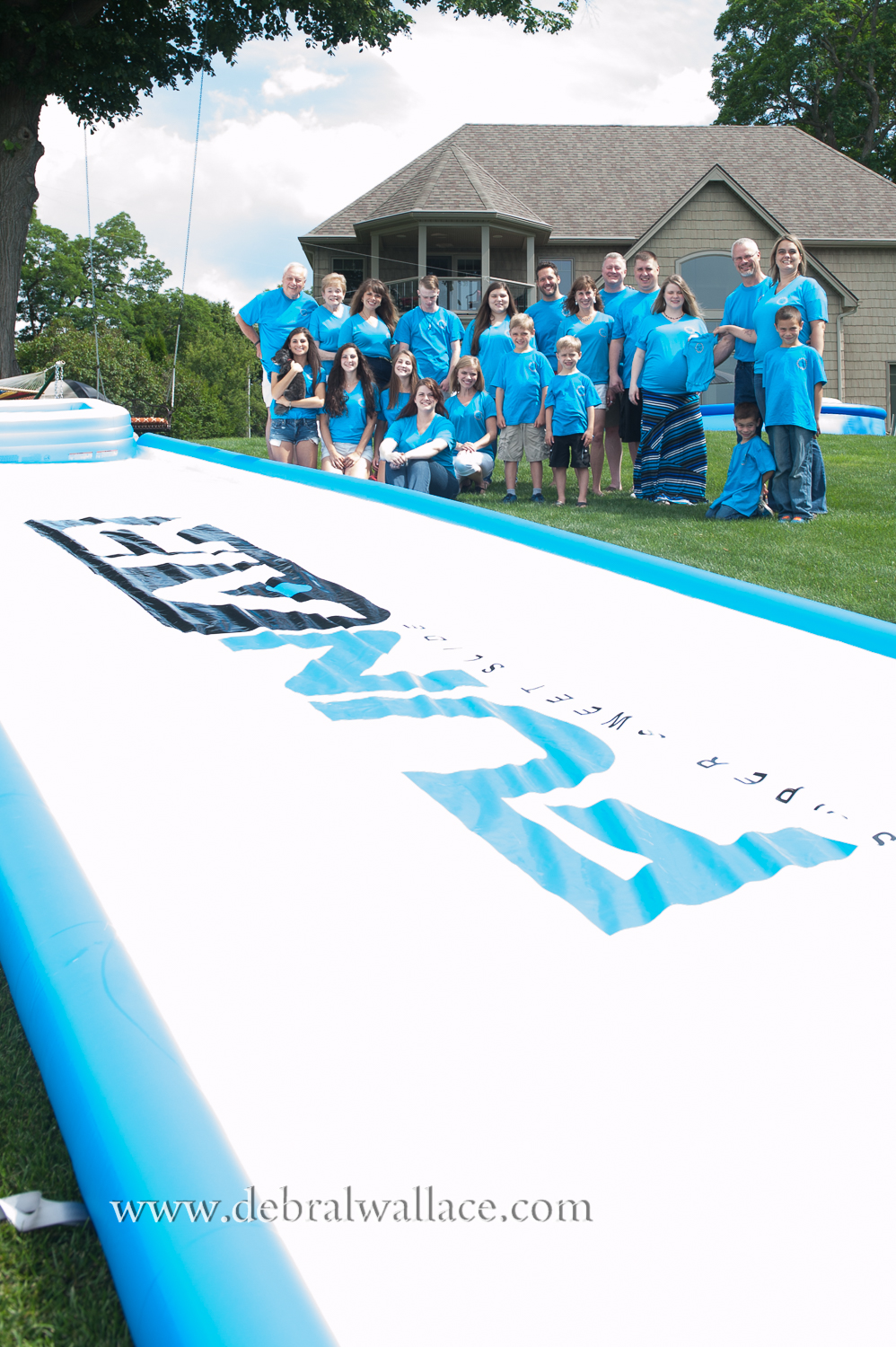 The slip and slide was on a hill that went to Lake Ontario so the view was spectacular. At the top you can see a giant kiddie pool, which was filled with water and a little soap for added speed. To slide, you just stepped on the pool to release some water and jumped on. Unfortunately, I didn't get a chance to try it out. 🙂
To add to the spirit of family togetherness, they have t-shirts made up for everyone in the family (including a onesie for the baby!).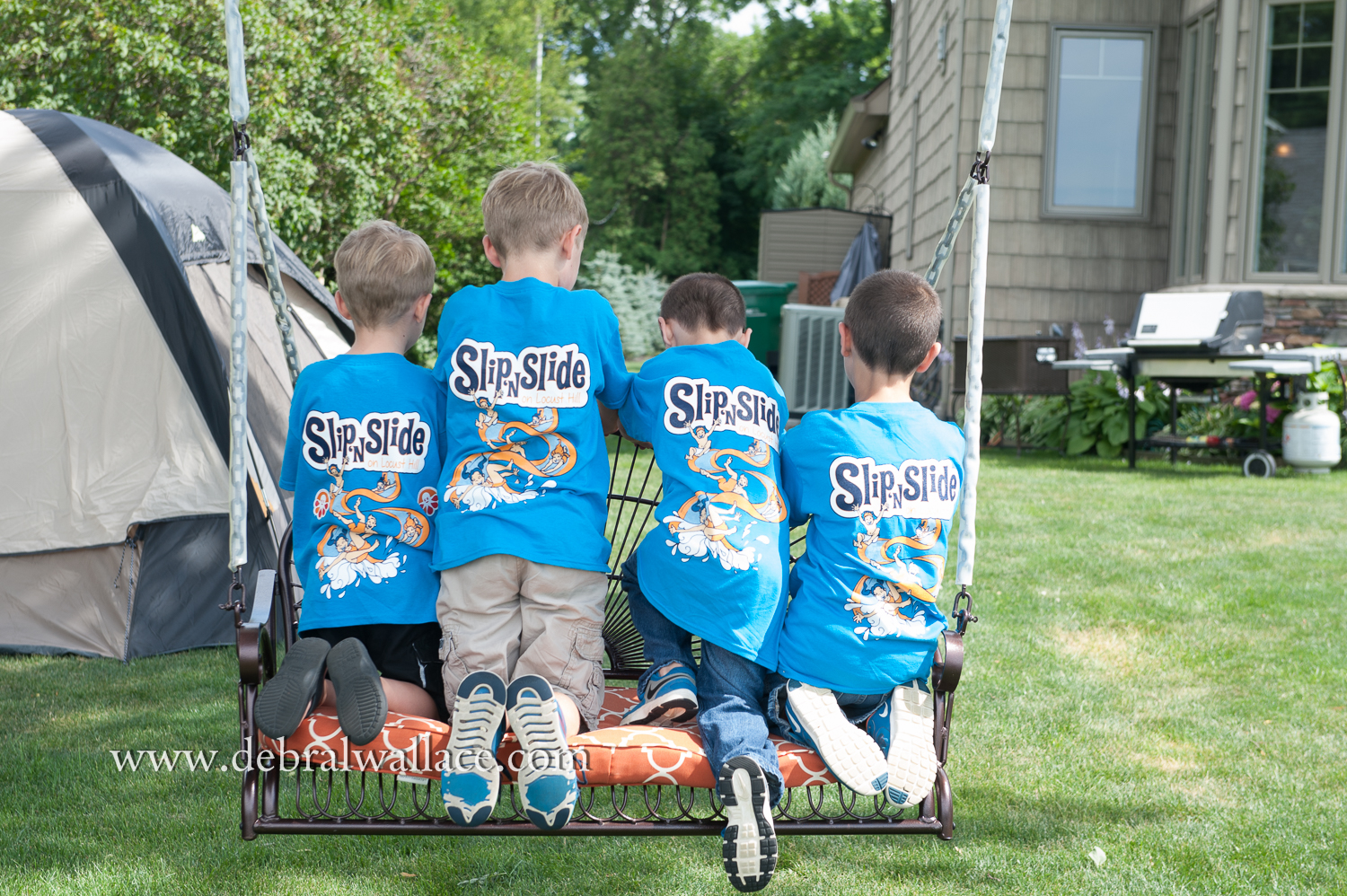 When I asked if anyone was local he said a number of them were, but they wanted to stay at his house so they didn't miss out on any of the action. How awesome! If my kids want to do this at my house once they start families of their own I will consider myself one successful mother!
We started out with group photos at the front of their waterfront house in Webster.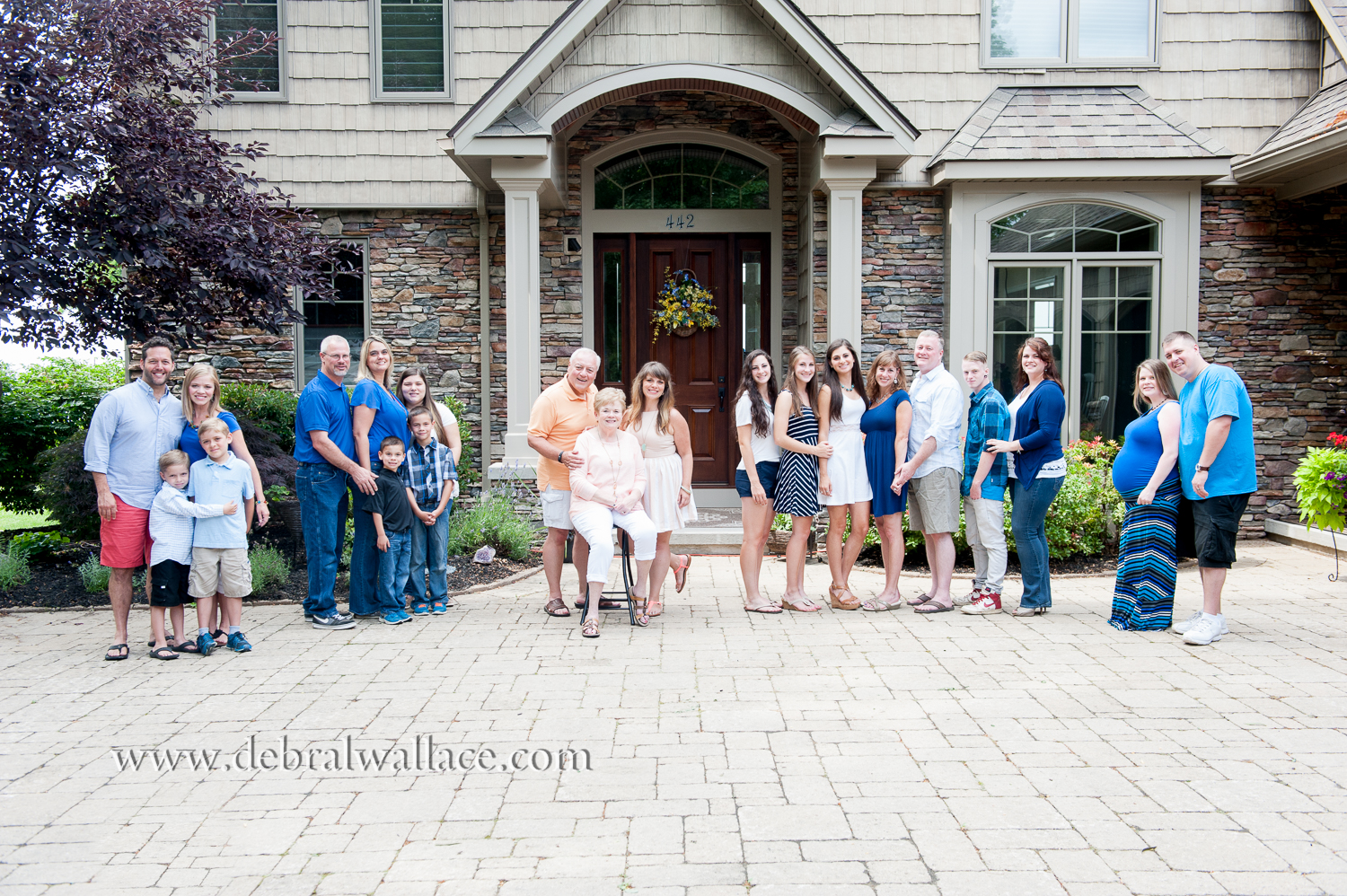 Then each sub-family had individual portraits taken.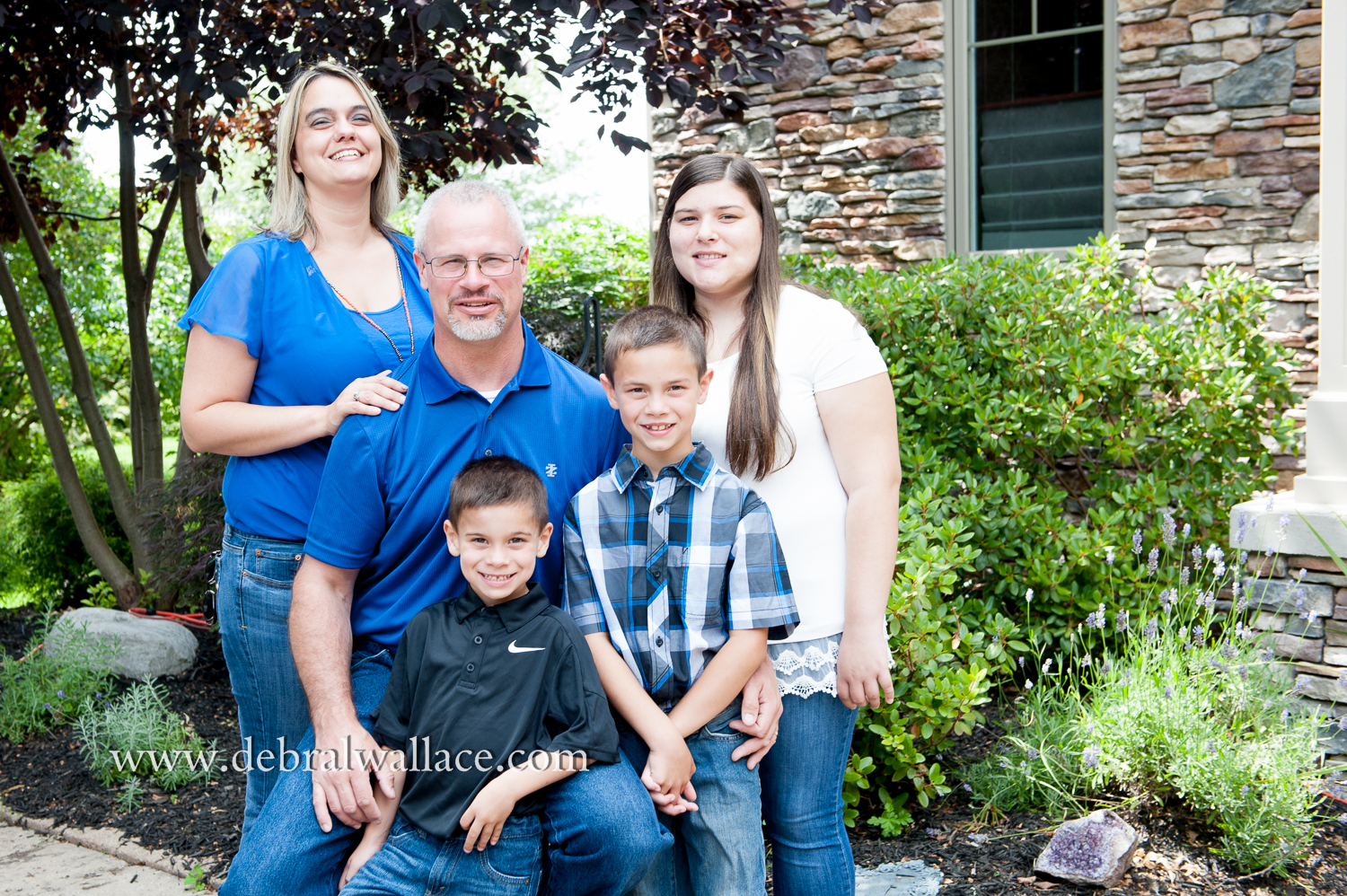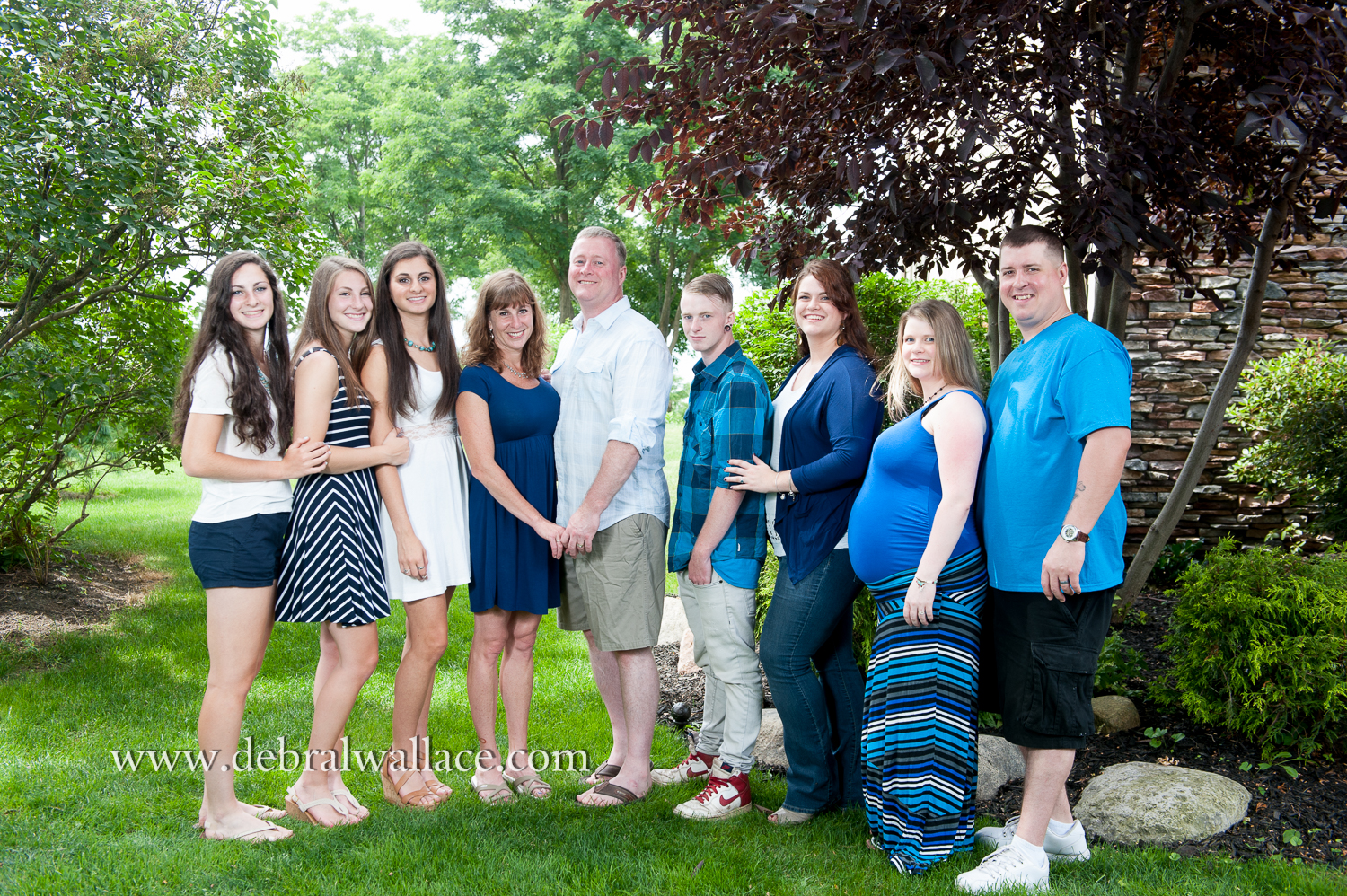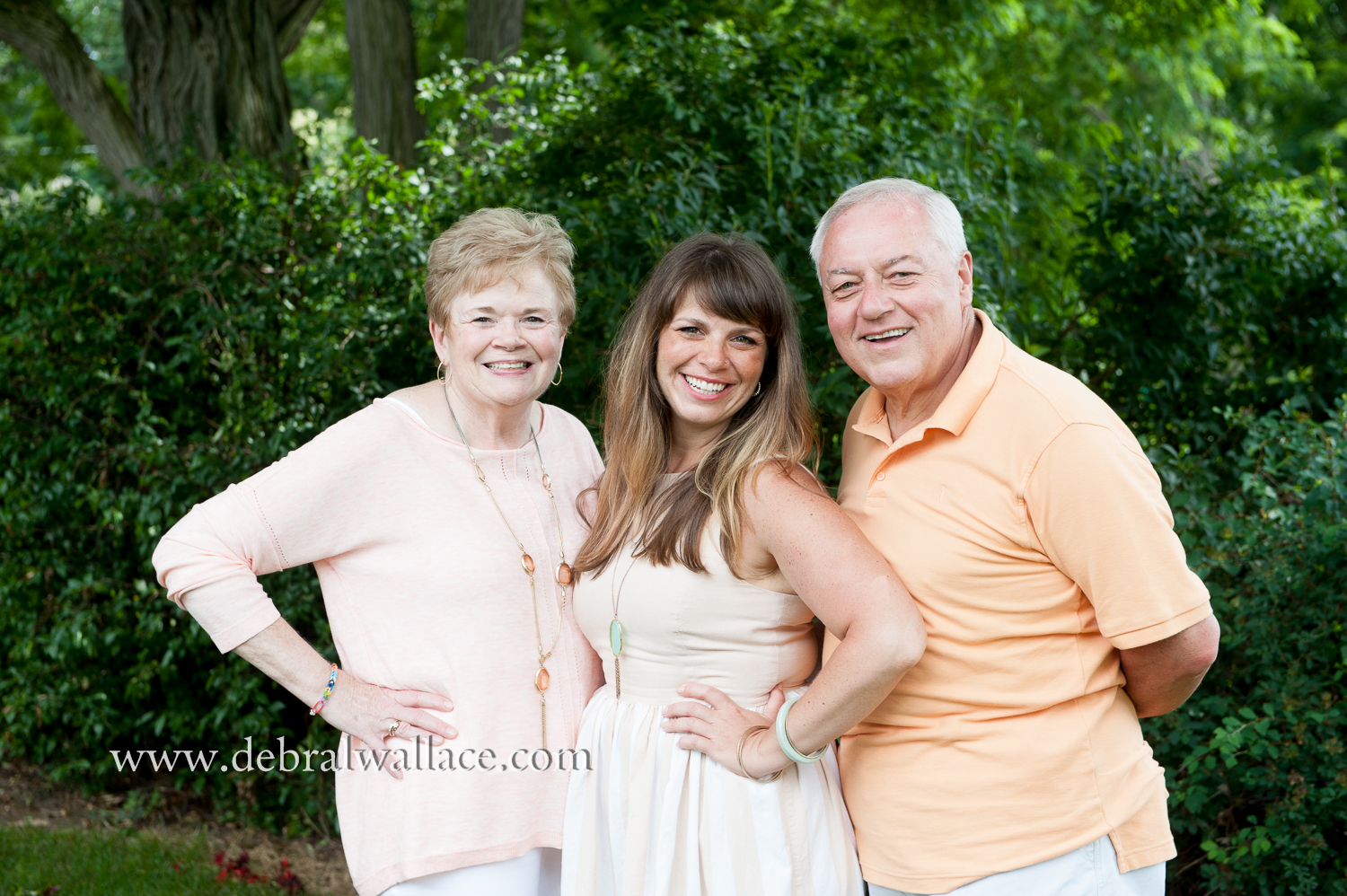 A few weeks after this session the baby arrived. Congratulations to mom and dad and thanks so much Marty and Maureen for sharing a little of your family with me!
Comments
comments