Lilac Festival Family Photography ~ Jamie & Peter
I remembered the Lilac Festival when I hit a mile long line of cars on my way to meet Jamie and Peter at Highland Park, a park which is one of the Top 5 Locations to Photograph People in Rochester. They'd forgotten about it too, but had the fortunate situation of being within walking distance of the park. As you can imagine, the park was flooded with people eager to eat funnel cakes and photograph each other in front of flowers.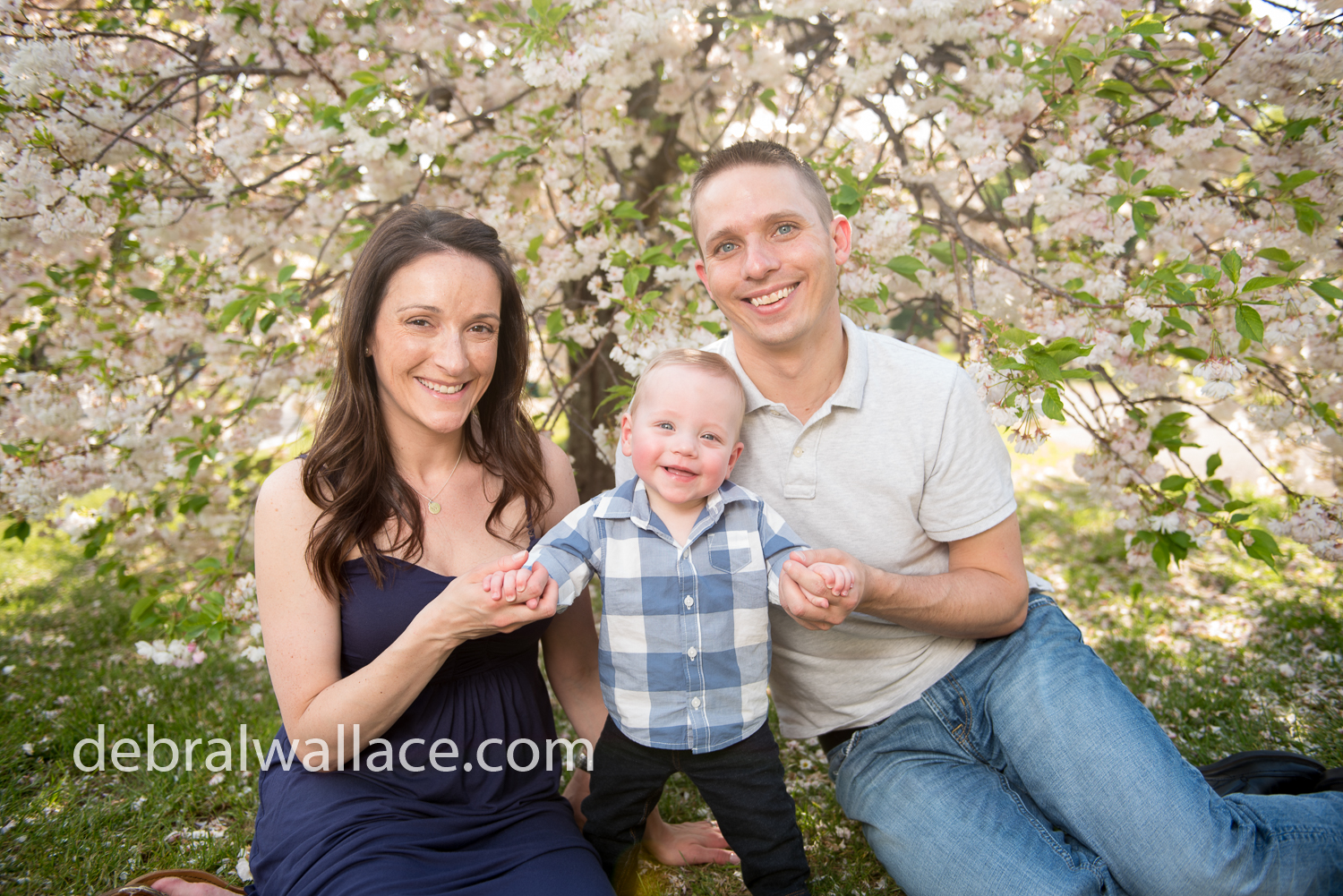 But we were undeterred. We started out up on the hill by the conservatory so we could see some blooming trees in the background (tree identification is not a strength of mine, sorry!!).
Westley is an observer. He takes a little while to warm up because he's too busy watching to smile. A little upside down action was in order.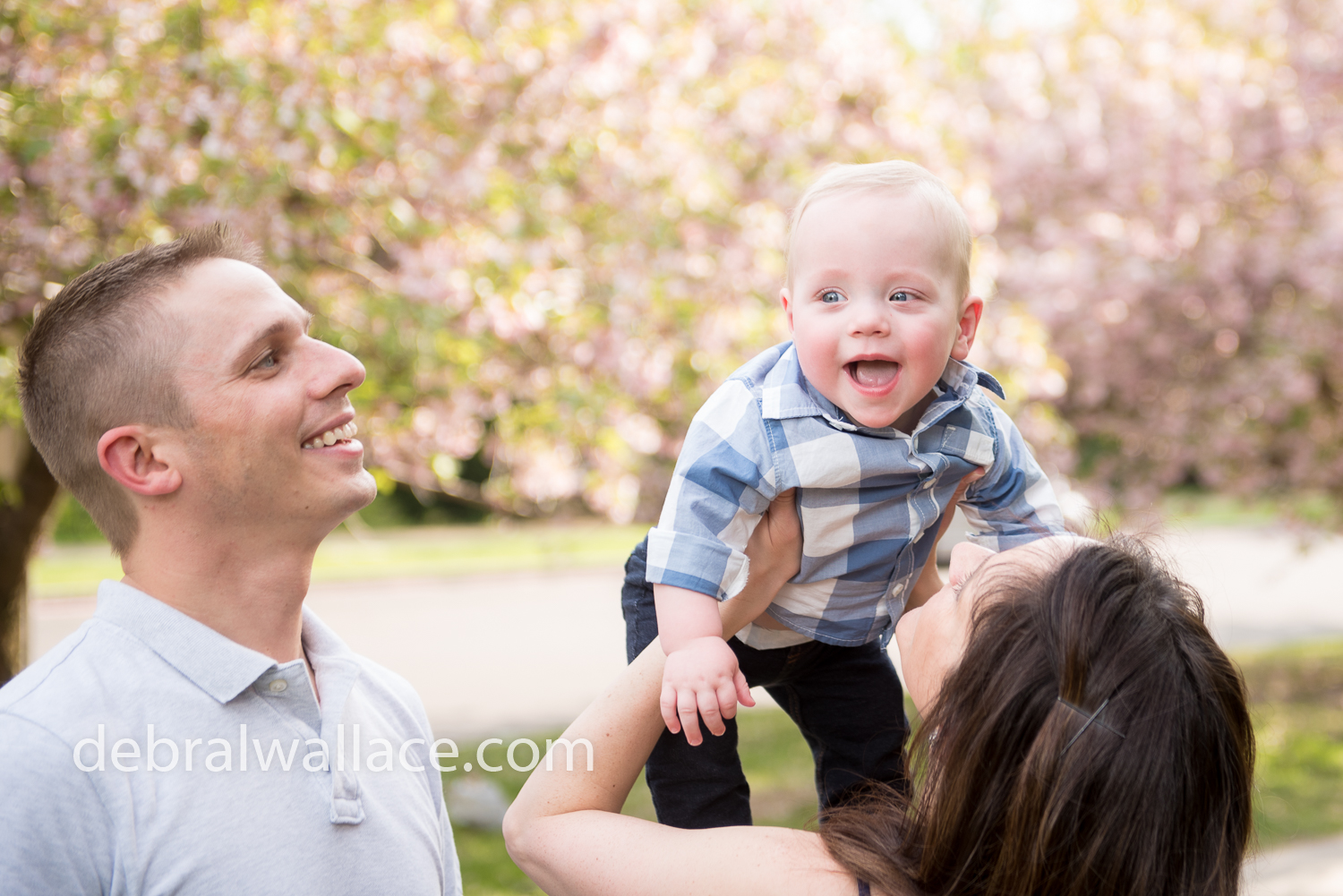 And a couple tosses in the air.
The tulips along South and Resevoir are gorgeous but hard to actually photograph a person in front of because they're so low to the ground. Height is important when you want to catch flowers in the background, and it's what made this tree so perfect as a background instead.  We tried a couple iterations of tulip photography – including putting him in the tulips.  They look level with the ground, but they are in fact in a trench, in case you were wondering.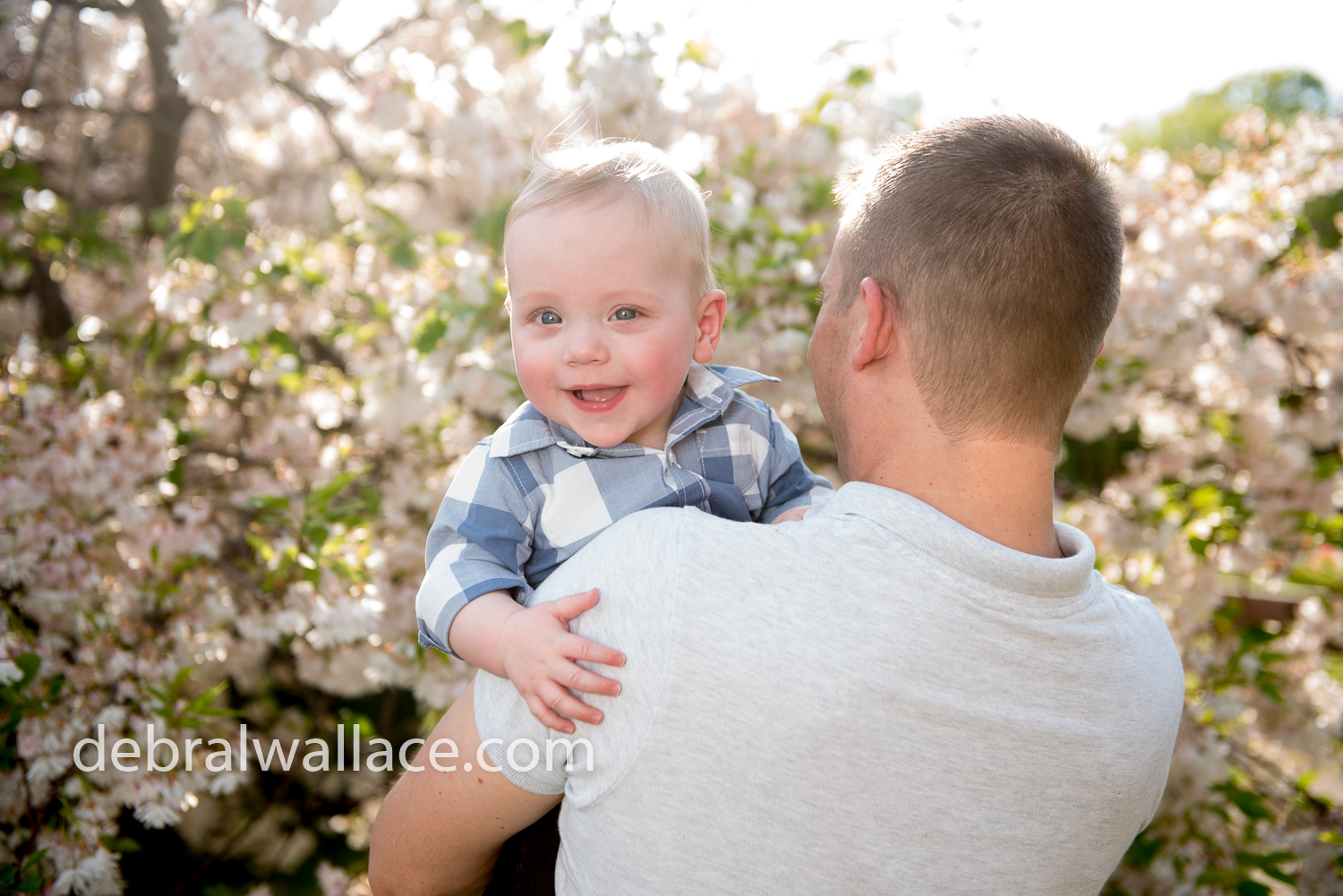 When a few other people left this spot, we moved in. This tree is right on Reservoir in front of Lamberton Conservatory and blooms in mid to late May. Mark you calendar!
The over the shoulder shot is one that was born during his newborn session, and then replicated for his 8 month session, and now this session.  The series will be complete shortly – how time runs away!
After the blooming tree (a magnolia?), we crossed the street to the small garden tucked in the back of the hill.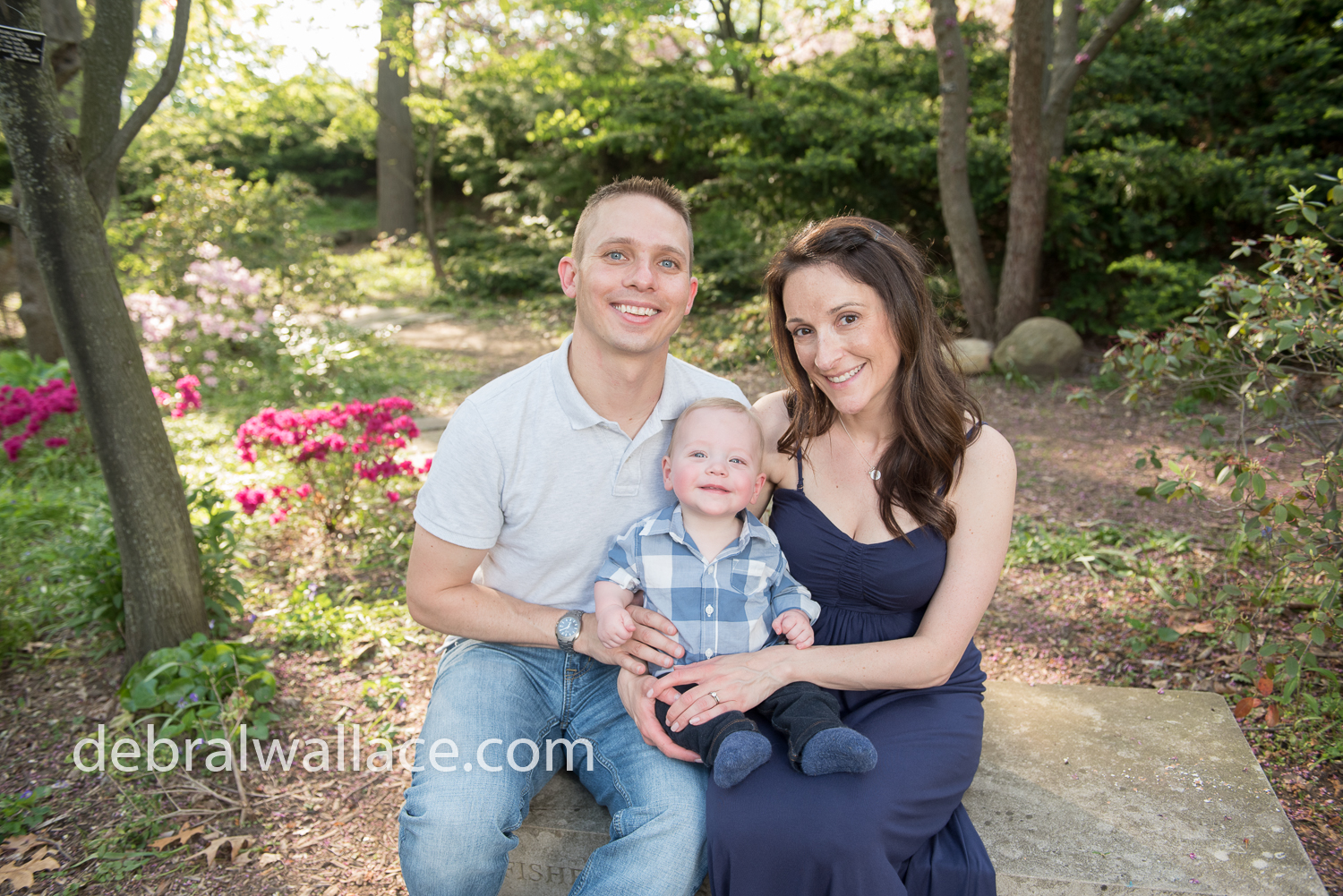 I love that smile!
Thanks again Jamie and Peter for sharing your family with me. It's been such a joy to watch Westley grow!
Comments
comments