Meet Jenna and Tony's bundle of perfect, Sam.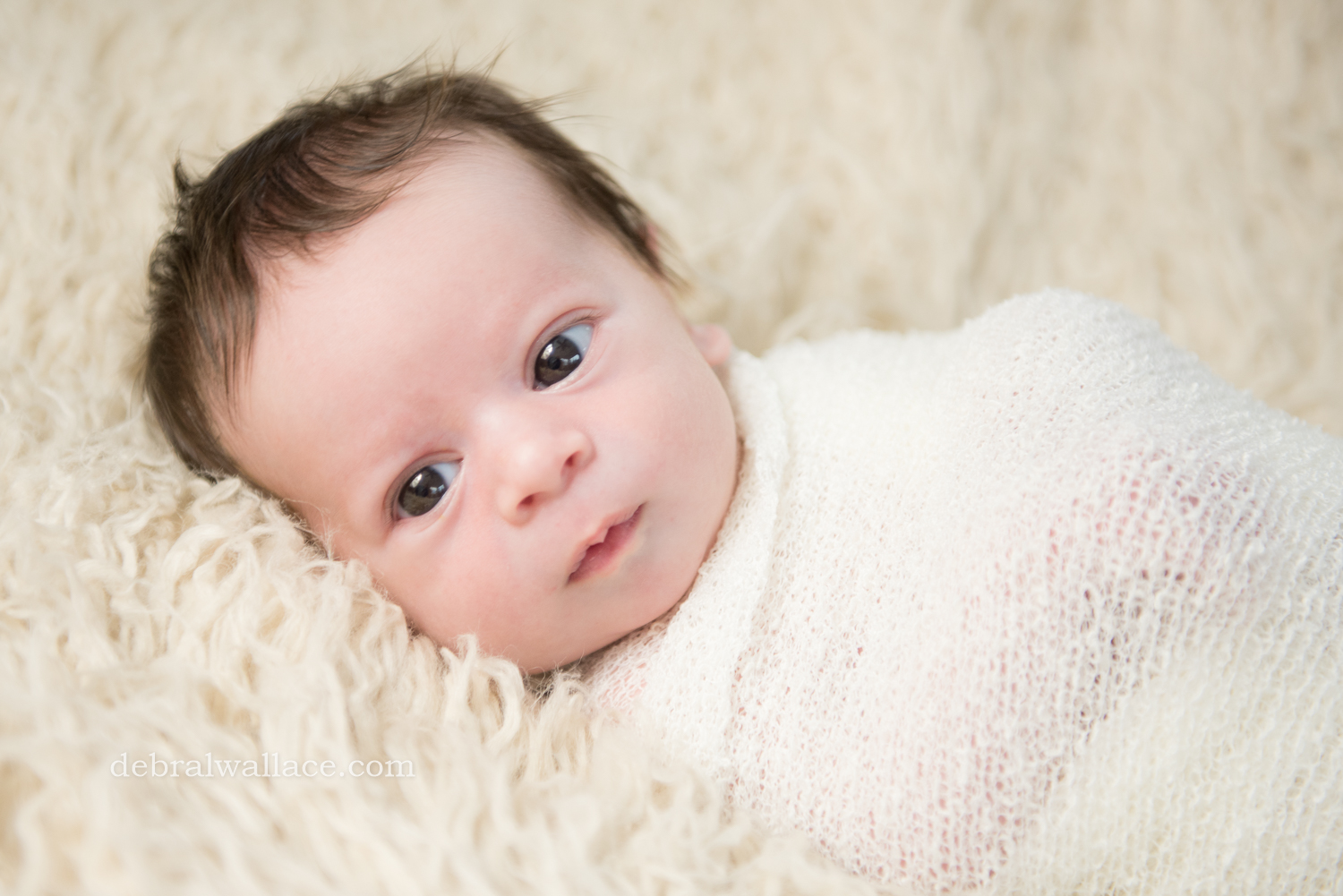 Jenna is, of all things, a labor and delivery nurse. She has a calm and peaceful presence and I would love to have her at any birth of mine. She said all of her knowledge flew out the window when she went into labor, which is something I've heard many birth professionals say (including my midwife), but you should see her swaddle a baby. It was like watching origami.
Tony is also a nurse, but works in cardiac surgery, which he loves. But that's not how they met – they're an eHarmony success story.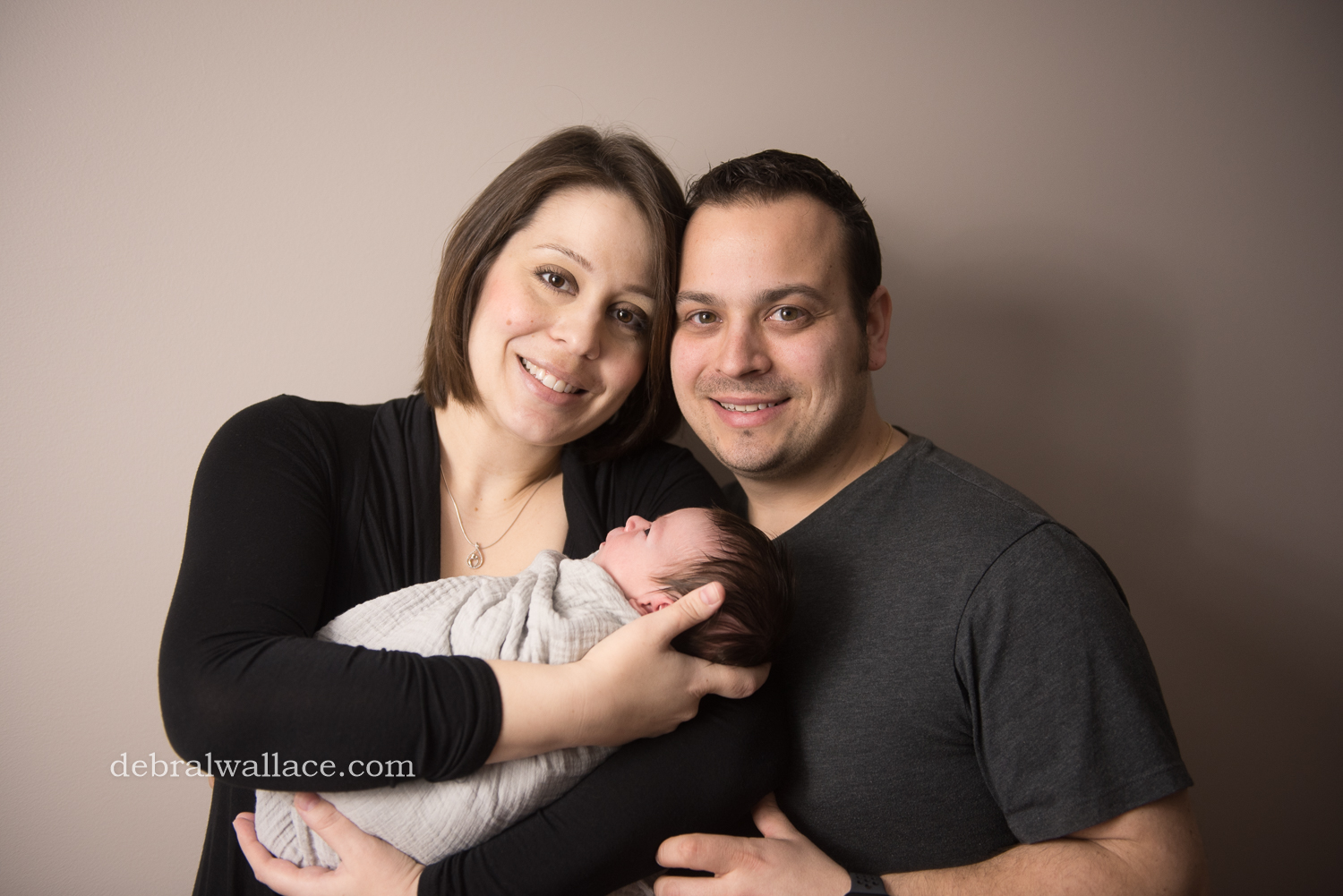 Another fun fact – they share the same birthday.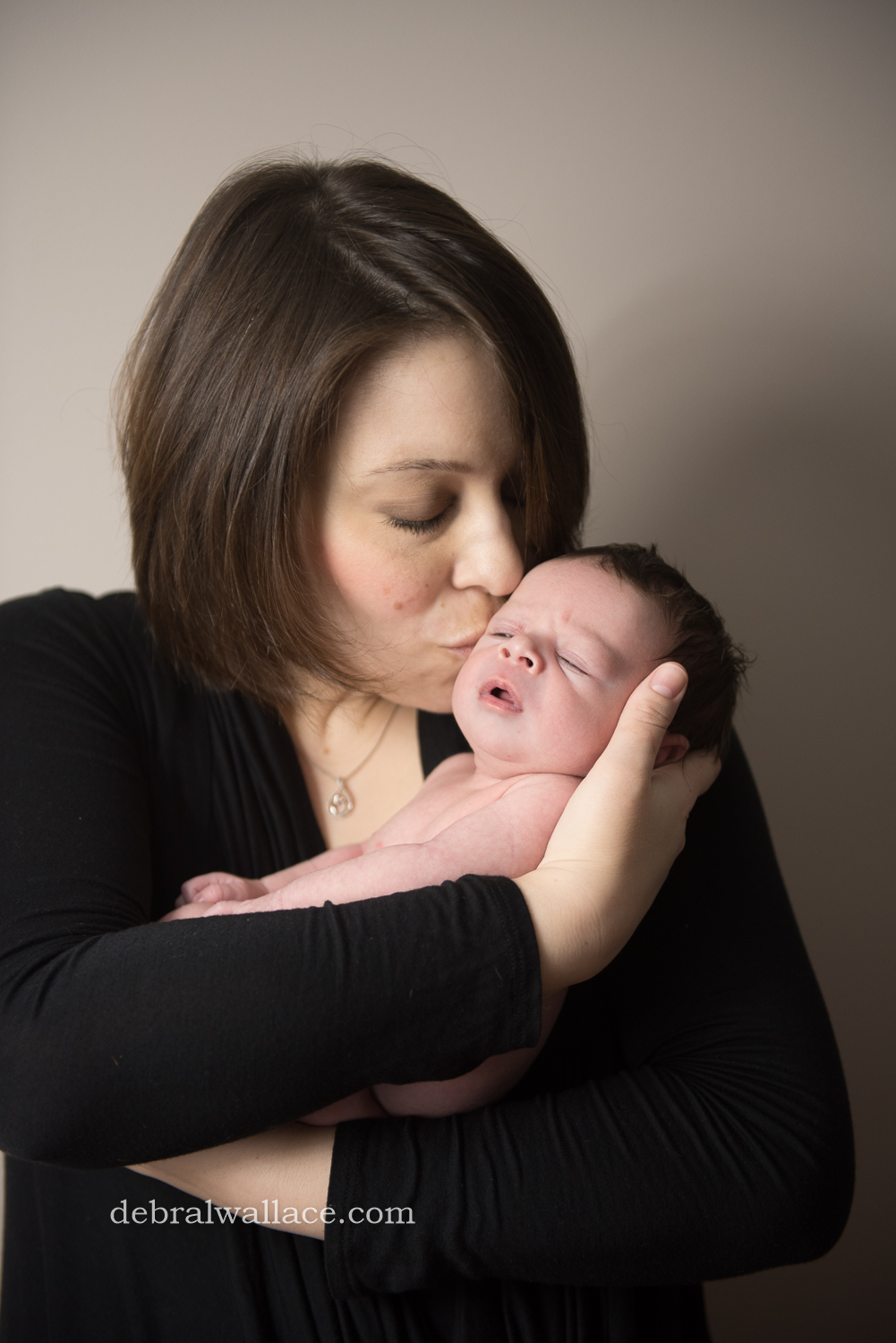 We started the session with family photos because it's so important to capture such a life altering experience.  Sam was calm and content during this part of the session and spent some time both peeing and pooing on his parents and the floor.  All in a days' work.
Next we tried to move on to blanket photos but Sam was totally disinterested in anything besides nursing.  Newborns have a hard time being awake for too long and so we had him asleep for about 15 minutes but he wasn't very posey.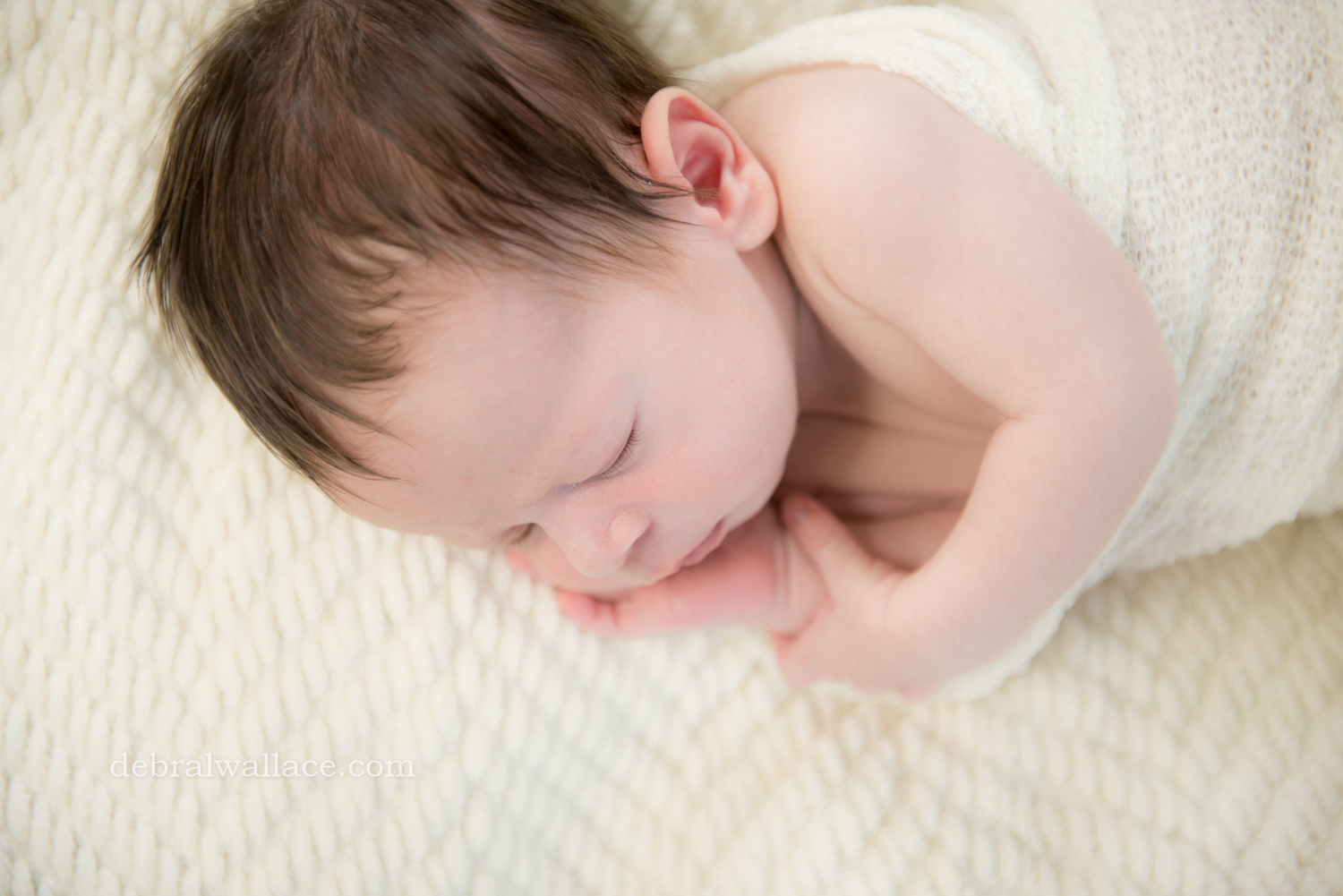 Many babies prefer not to be posed very much, whereas other babies seem not to care what you do to them. It's all normal and worth being expectation-flexible. While the highly posed images are adorable, so are the less posed ones. It's hard to go wrong with new babies.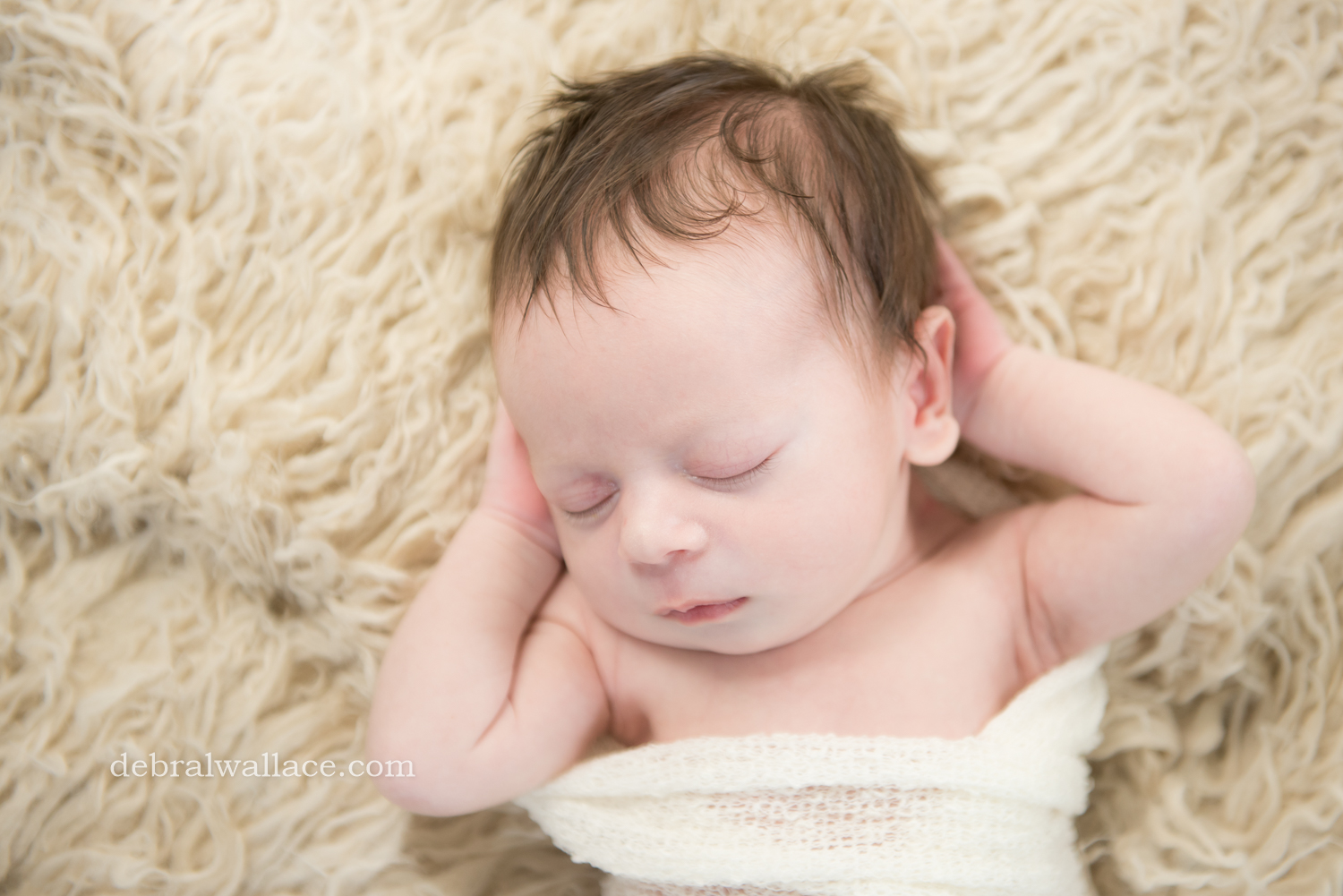 Thank you so much Jenna and Tony for sharing you beautiful new family with me! It was a joy and a privilege.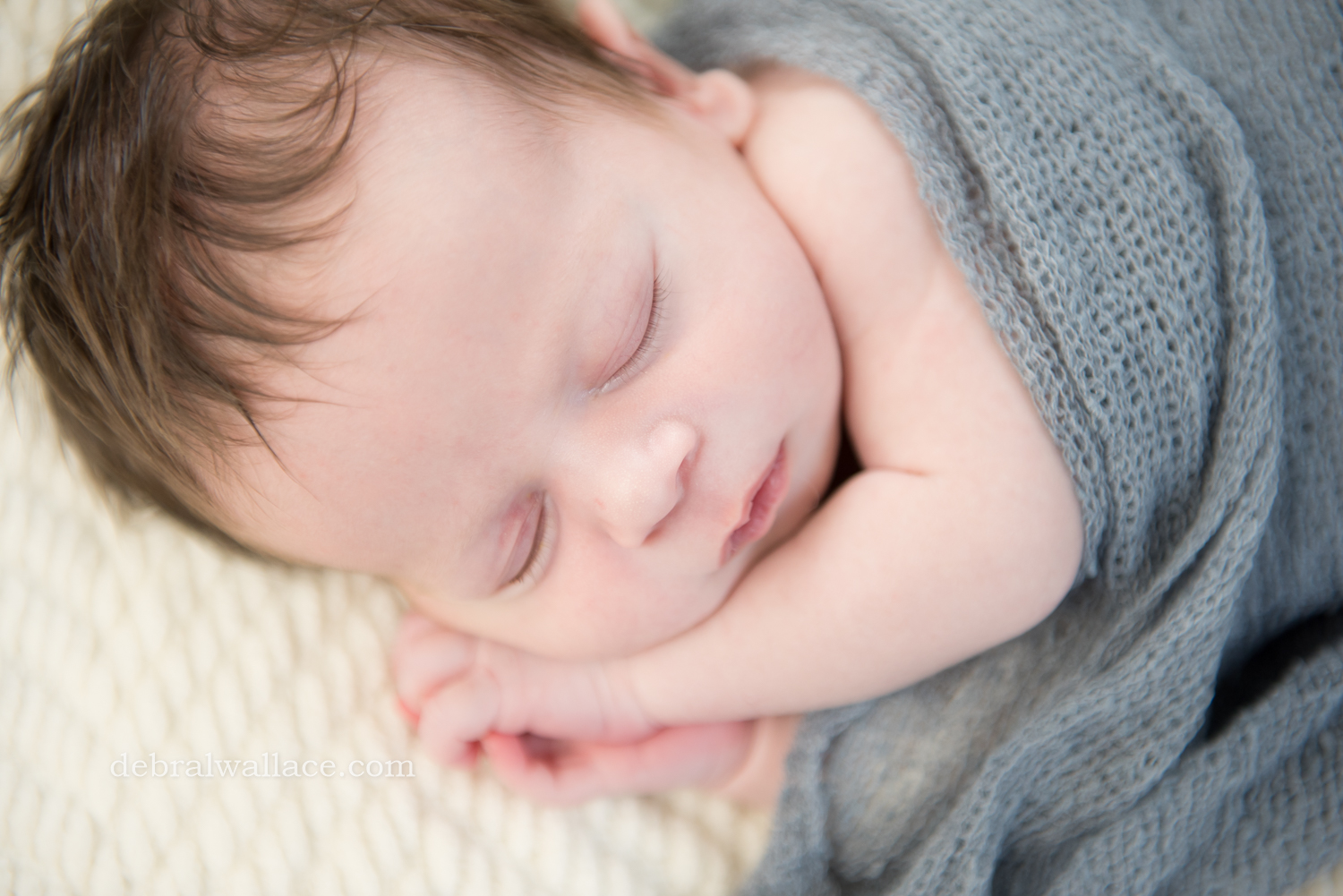 Comments
comments