Pillow Fight Themed Family Photography ~ Margaret & Anthony
When I walked through the door I walked into Houzz.com.  Margaret and Anthony's home was magazine ready in every room, including their laundry room where I would have happily moved in for the rest of my life.  Anthony is a plumber who is also apparently quite handy and unlike some husbands who are handy everywhere but their home, Anthony had clearly put in a lion's share of work.  I didn't take pictures of the rest of their house because that would be weird, but I kind of wanted to just to show you all.  Some day they'll be internet famous, I'm sure of it.
After oohing and ahhing over the kitchen, I noticed the in-ground trampoline (I want one!!!) and Anthony pointed out that they also have a zip line (I want one of those too!).  My heavy equipment rental friend (who just had a baby, congratulations!!!!) said that anyone can rent a digger… it may be on our list this summer!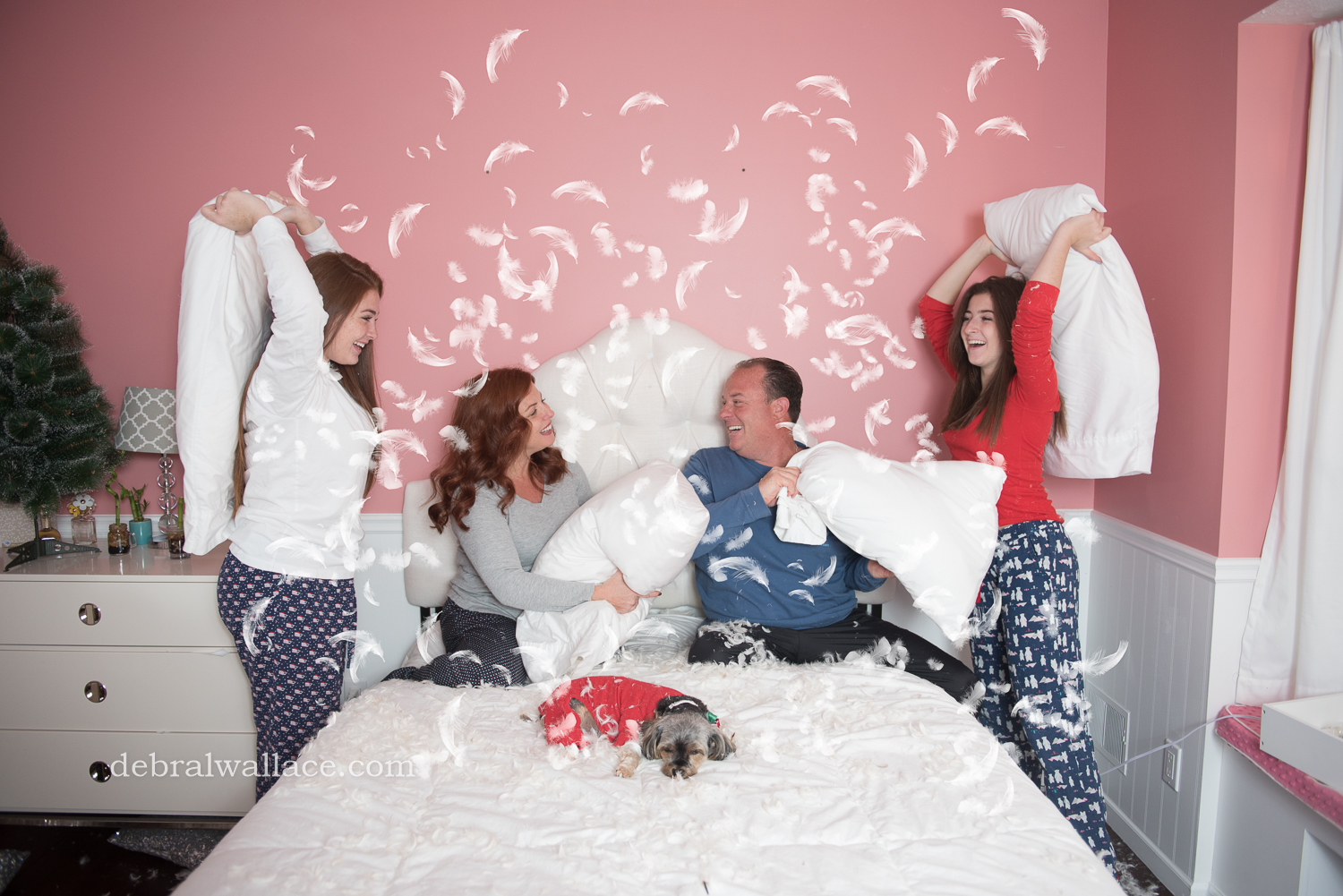 Margaret is the master of Christmas cards and does a different theme each year.  Last year was a Christmas tree farm, like Greg and Christina, this year they chose to do a pillow fight.  Themed sessions are really fantastic, and it was so much fun to watch the feathers fly.  Here's a video so you can feel like you were there.
You've heard the saying that a family that plays together stays together? That!  Giana and Eva were super enthusiastic about this year's theme (and beating up on their parents a little).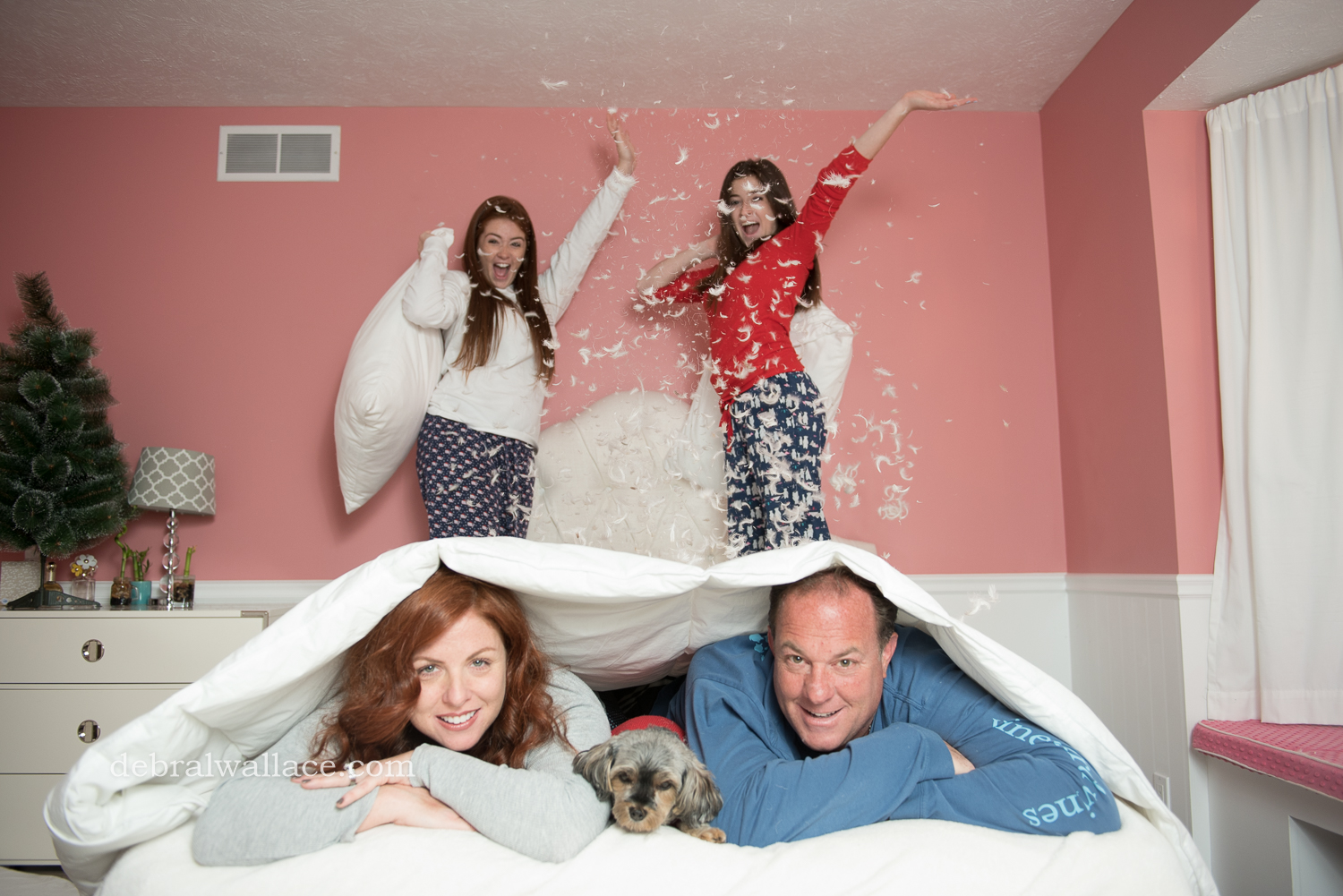 Coconut was one of the cutest dogs to have ever existed and was ridiculously relaxed through the chaos.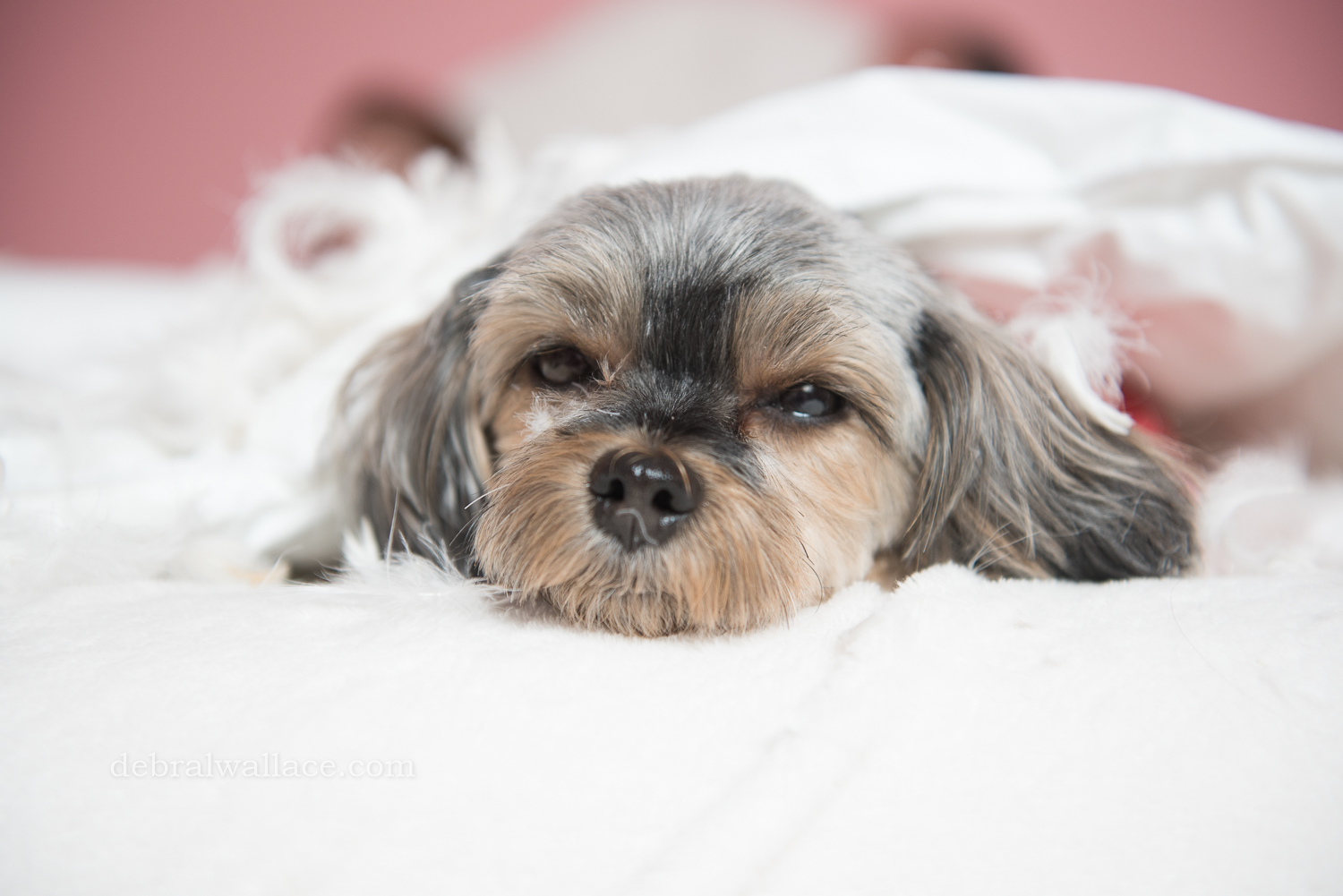 She was also clearly well loved.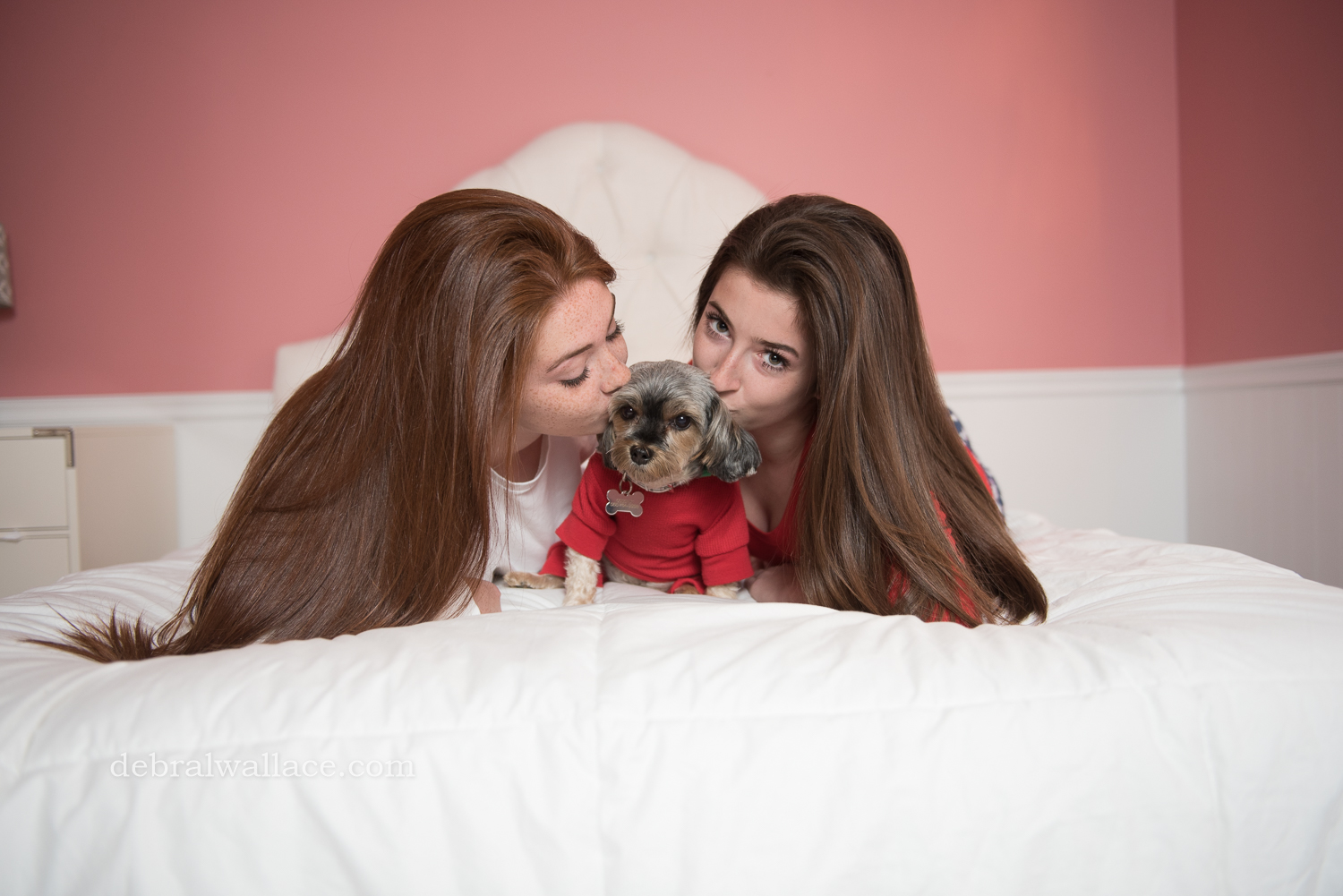 They ordered a beautiful foil pressed tri-fold Christmas card with this image gracing the front: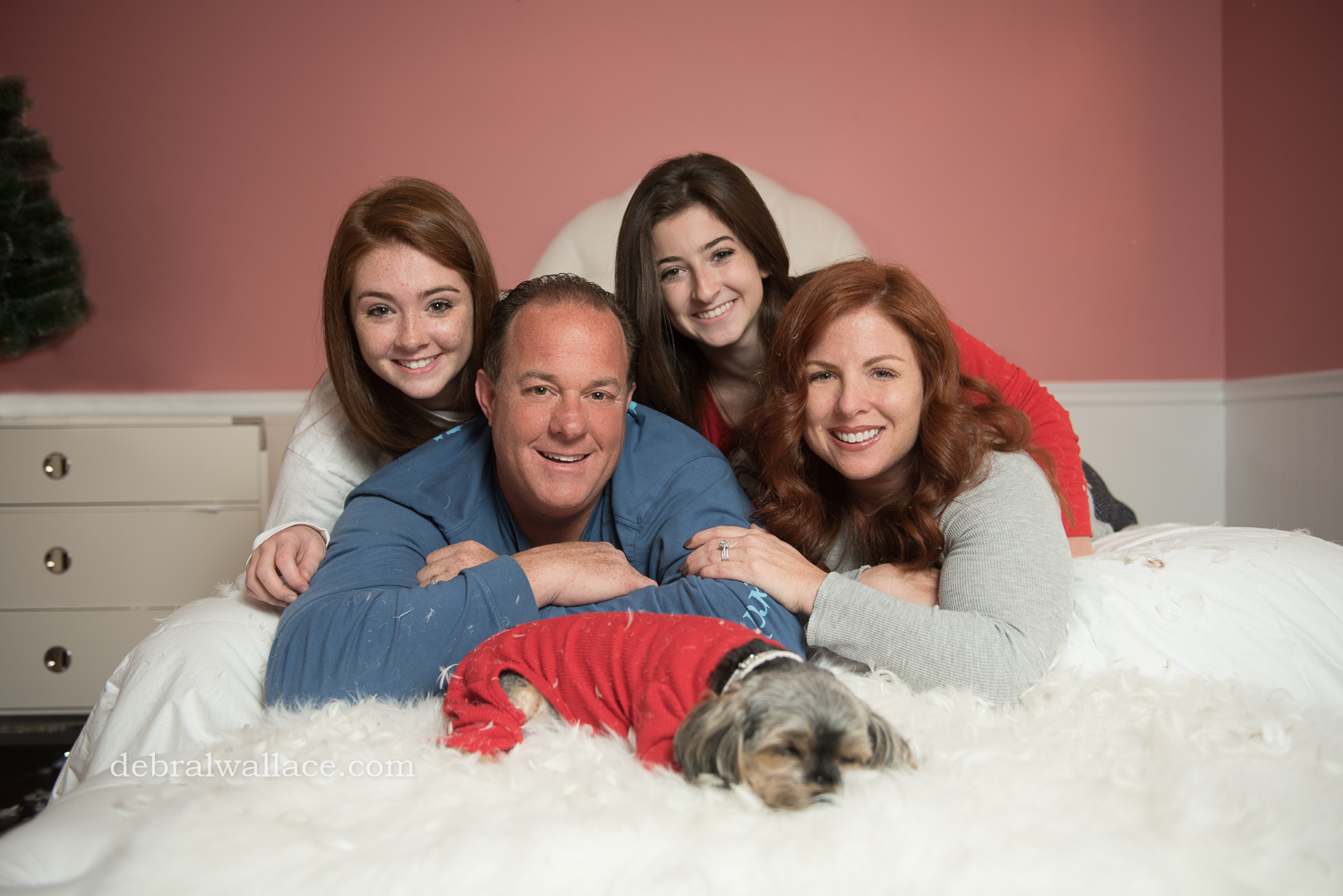 And a variety of the above images on the inside, including some fun ones like this: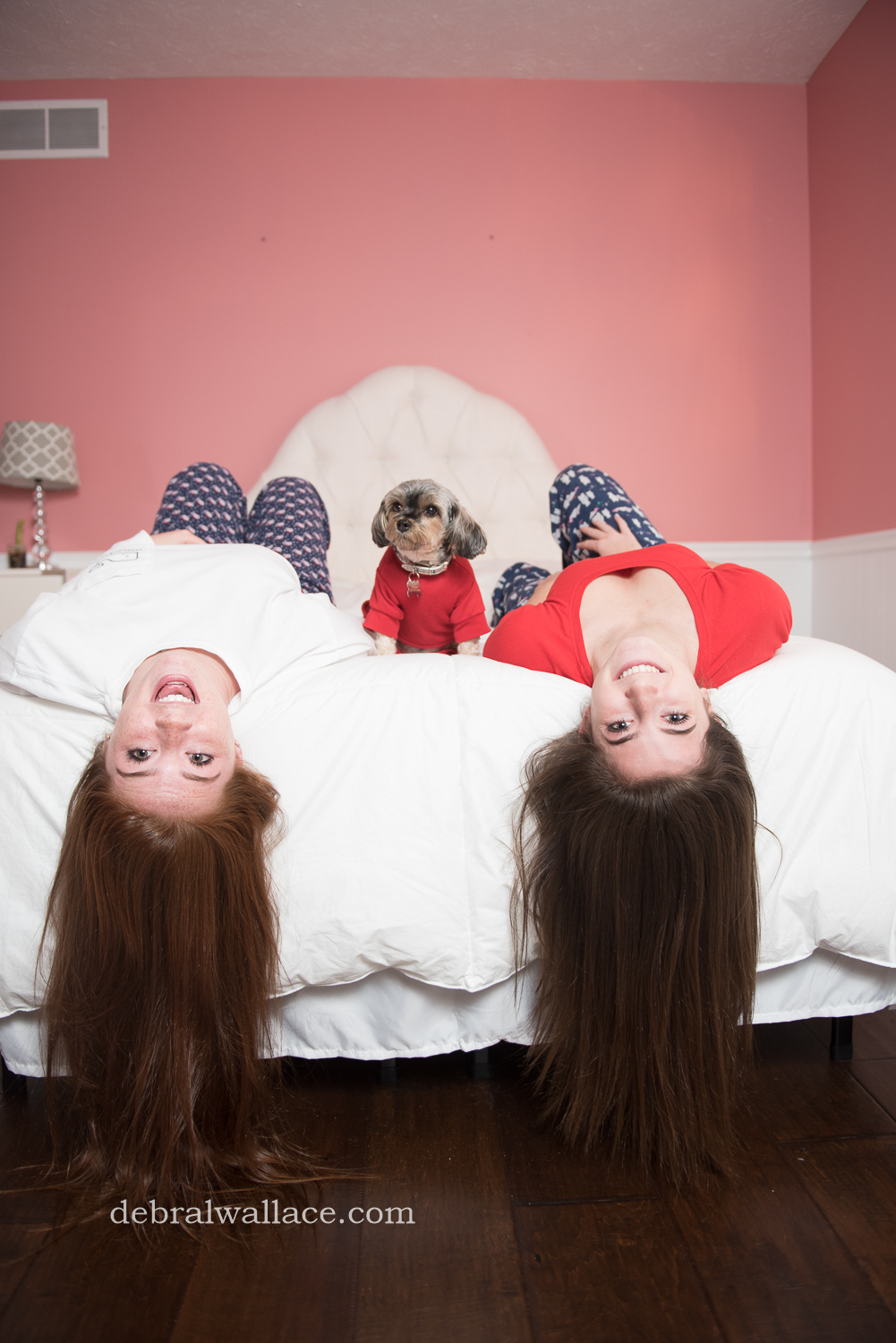 It was an absolute pleasure working with your family. I loved your creative energy! I hope you all have a fantastic year!
Comments
comments