Pittsford NY Professional Extended Family Photography
Walking into Rebecca's home was like walking into a feel good movie you didn't want to leave. Cousins playing, kitchen smells wafting and several generations gathered in one place. I'm sure there are drawbacks to these kinds of gatherings but as an only child married to an only child it seemed just about perfect.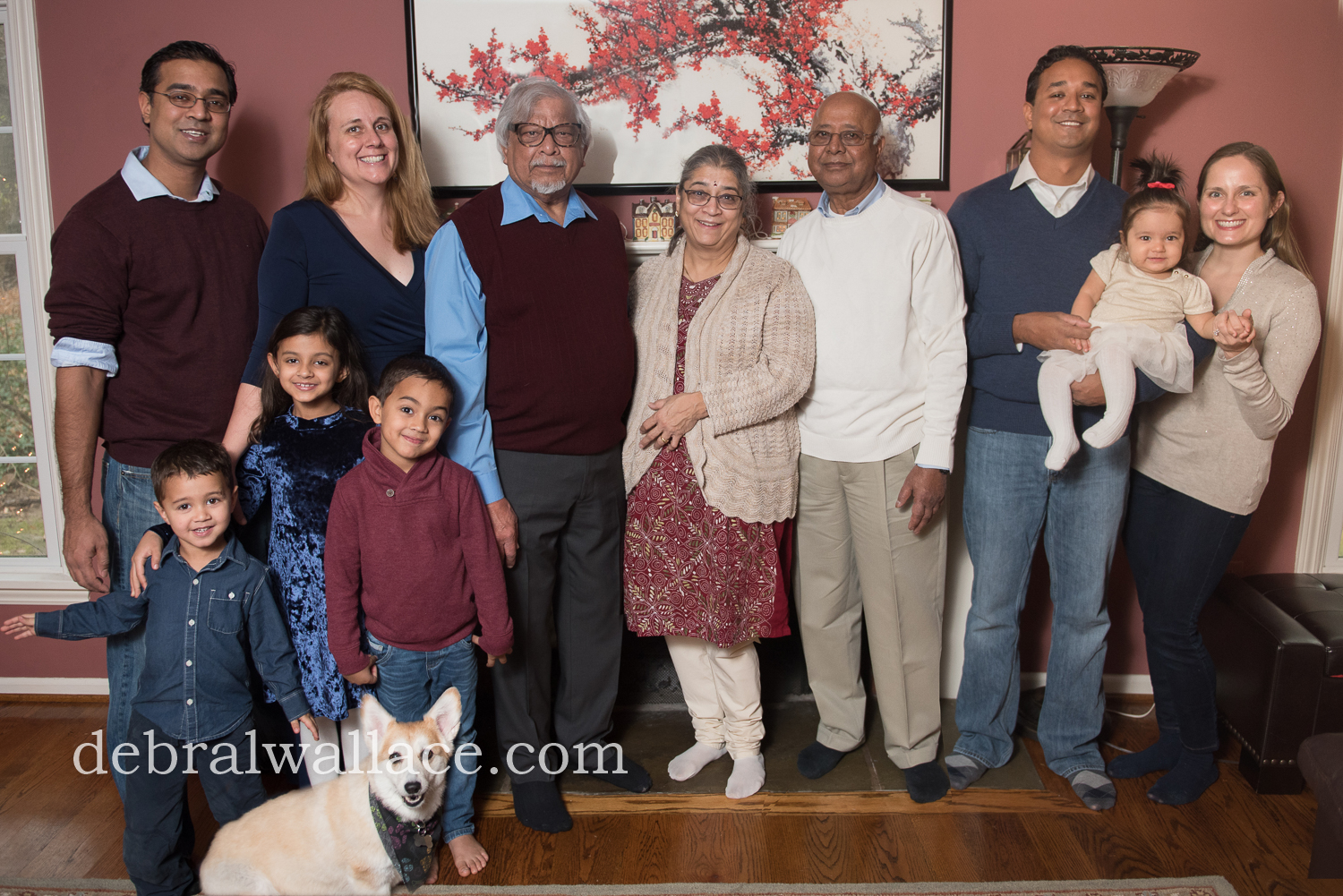 Not only did the house smell amazing, but everyone looked fantastic.  You can see here that clothing choices don't have to be complicated – even just choosing dark blue, dark red, and khaki gave a beautiful sense of cohesion without looking too "matchy."  To learn more about how to choose clothing for a photo session, click here.
In home sessions are growing in popularity for extended family sessions and for good reason. Around a holiday or special event (and not necessarily a wedding!) everyone is in the same place at the same time and it's easy enough to hire a photographer for an hour in the midst of all the family love. Not getting in a car and traveling anywhere makes for less chaos – you don't even have to put on your shoes.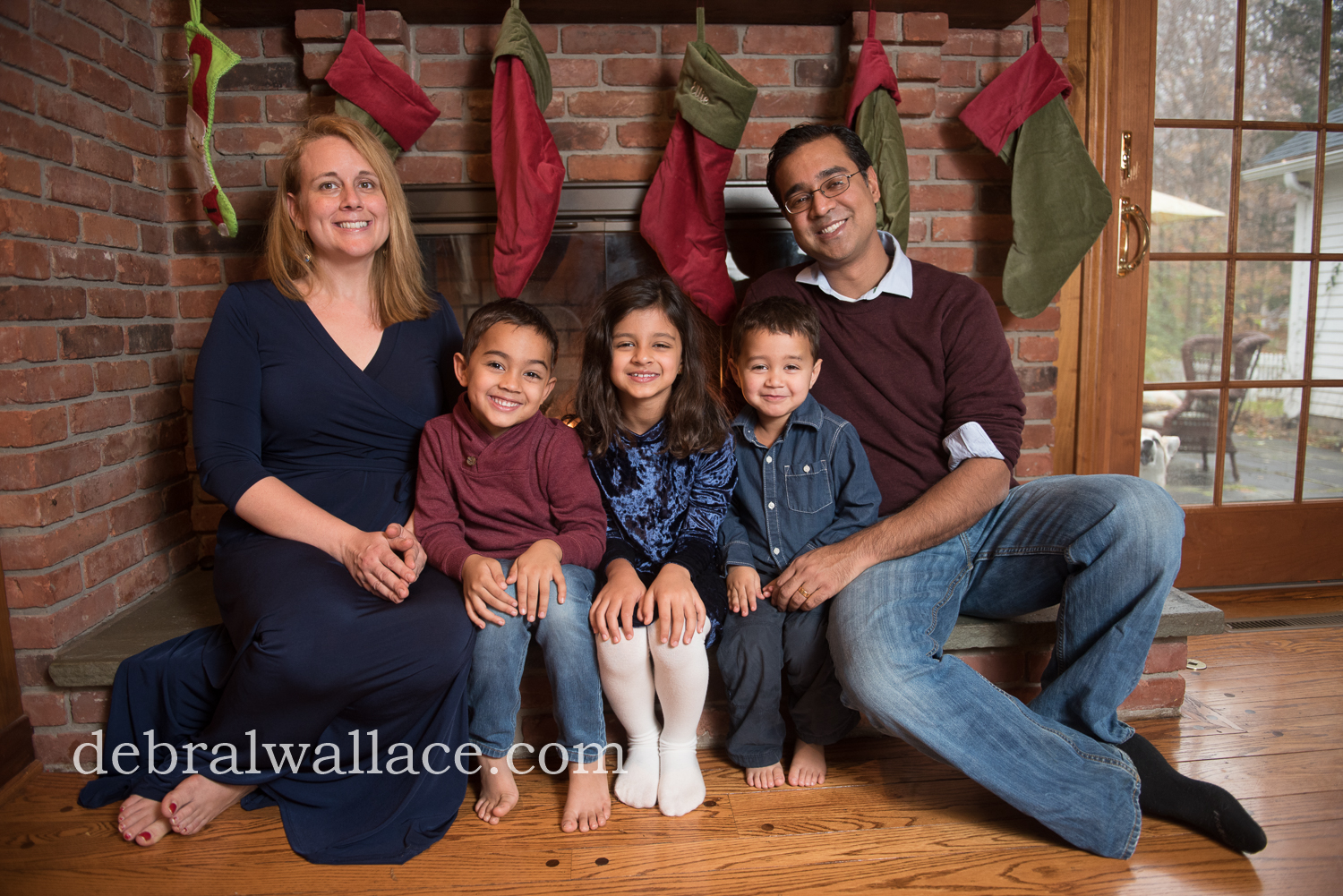 Rebecca and Tosh both work in medicine and have three beautiful children.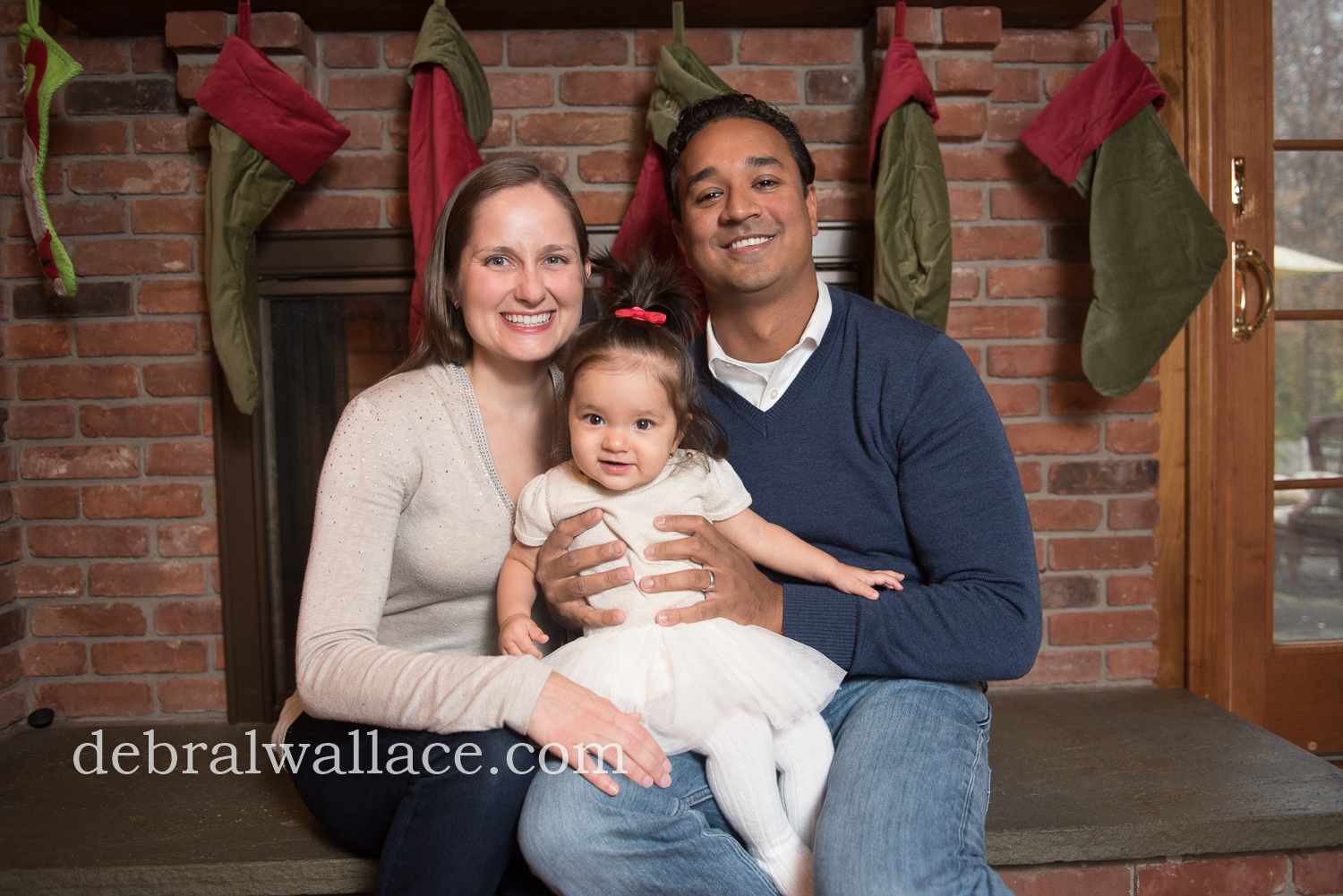 Tosh's brother and sister in-law and their beautiful baby Maya flew in for the holidays. Maya was a great sport despite being out of her element.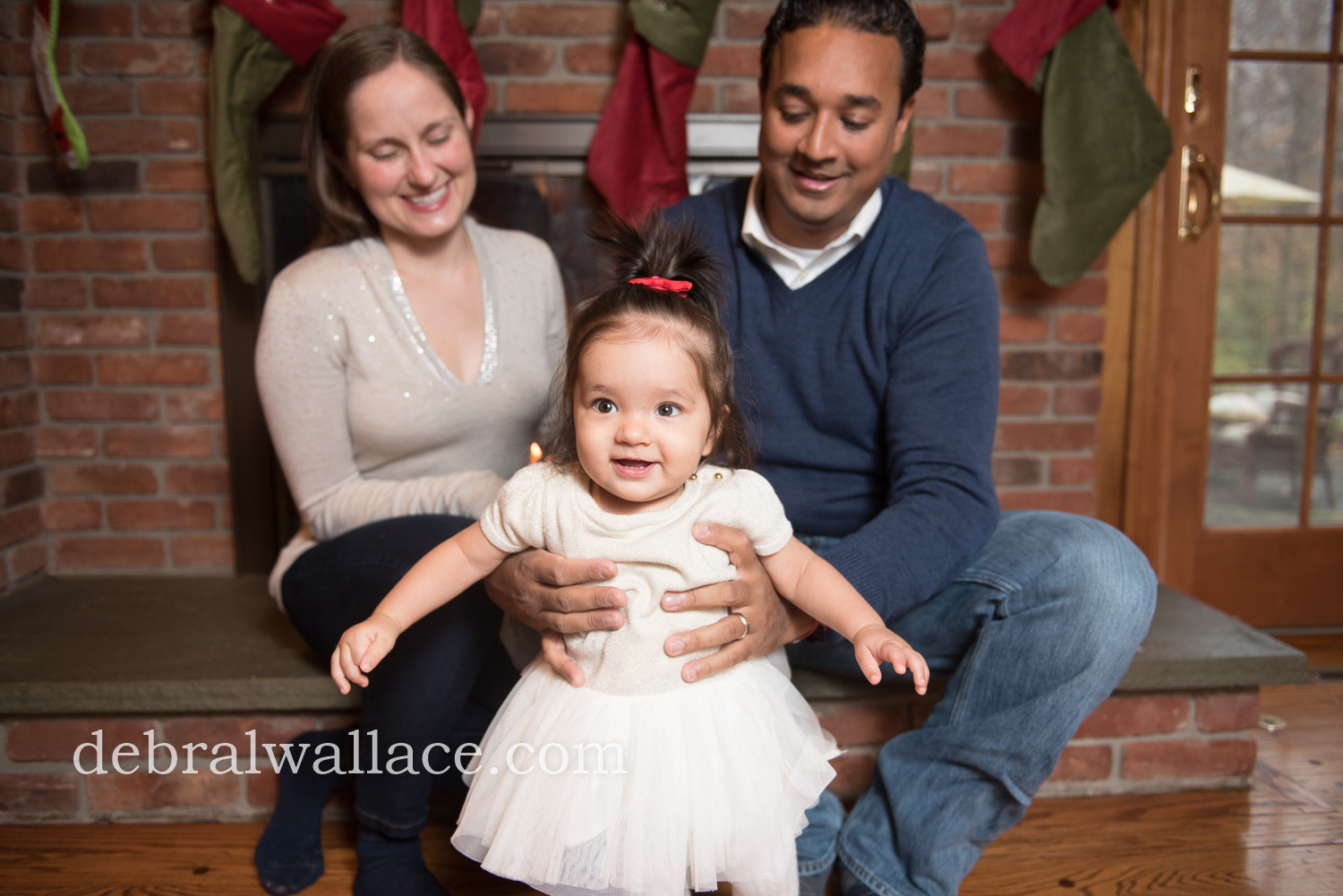 Toward the end of our time together Tosh started bouncing Maya, which made her incredibly happy and everyone piled in around her for a family shot.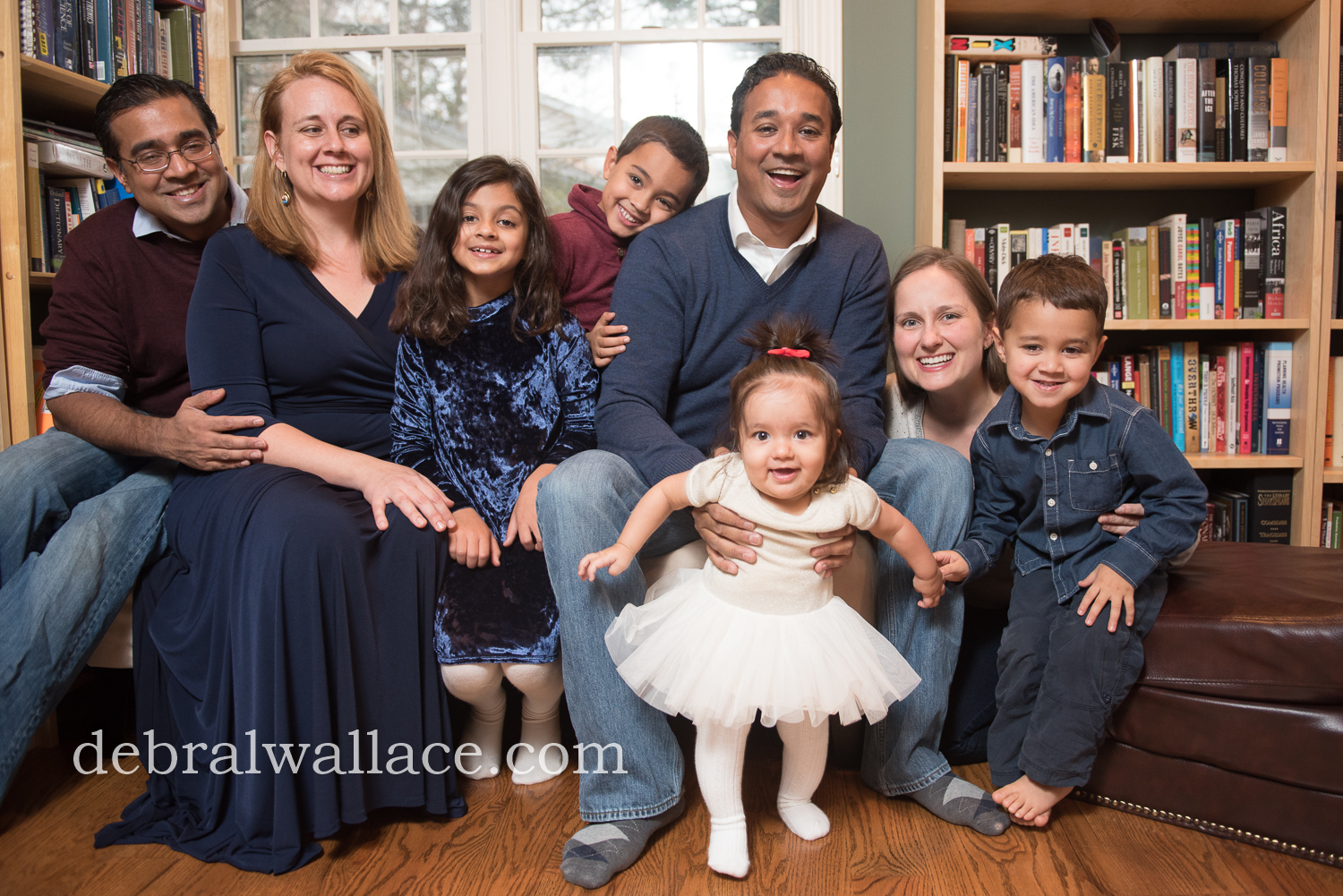 People often ask how long sessions last and my typical response is that it's up to the youngest family member. We are all about keeping the littlest happy! But even happy babies eventually decide it's time for some cheerios.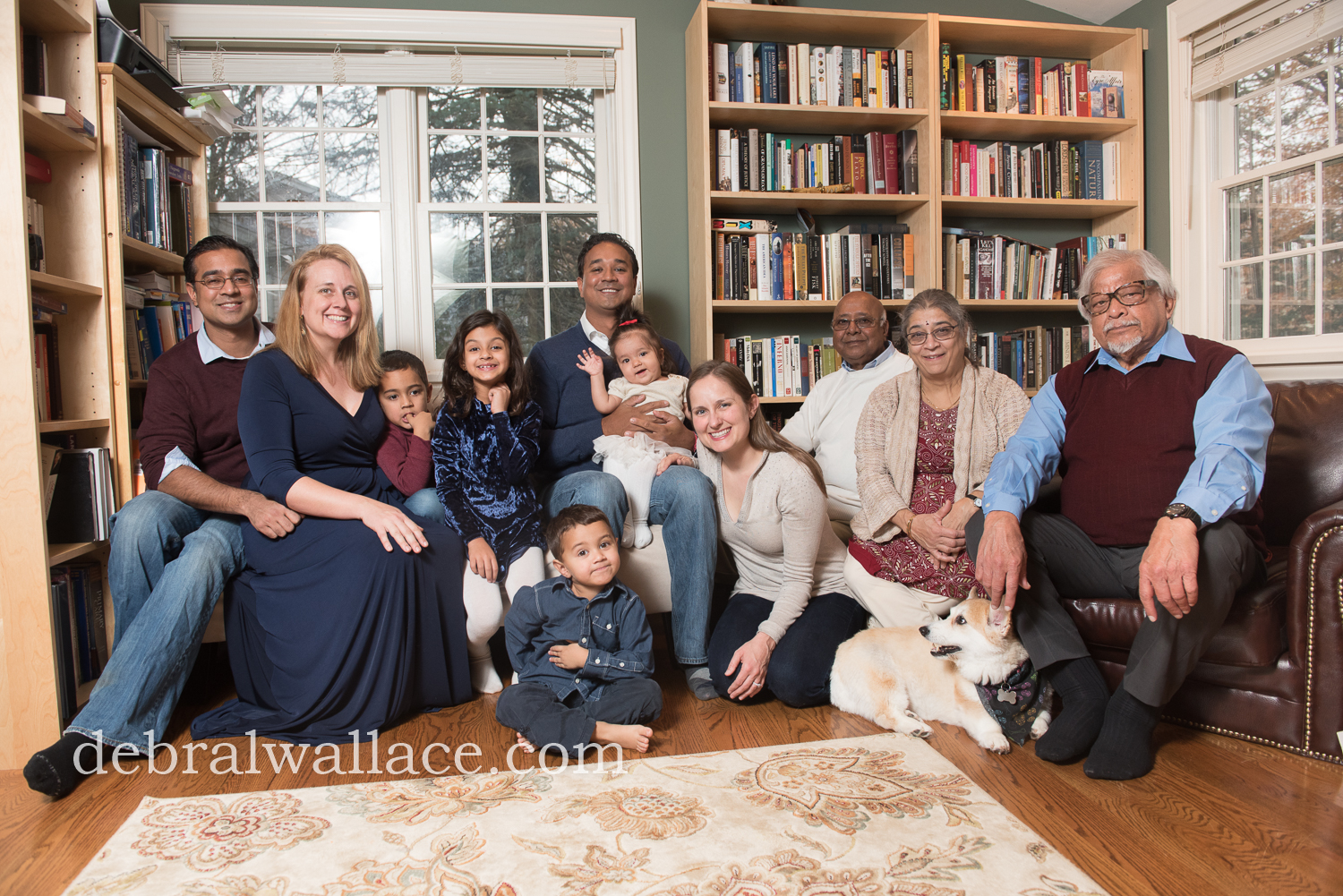 Thank you so much Rebecca and Tosh for sharing your beautiful family with me. It was a pleasure to meet you all!!!
Comments
comments