Rochester NY in Home Baby Photography ~ Westley
Westley arrived early and was a deliciously tiny newborn. Fast forward eight months and you would have never guessed he was a preemie!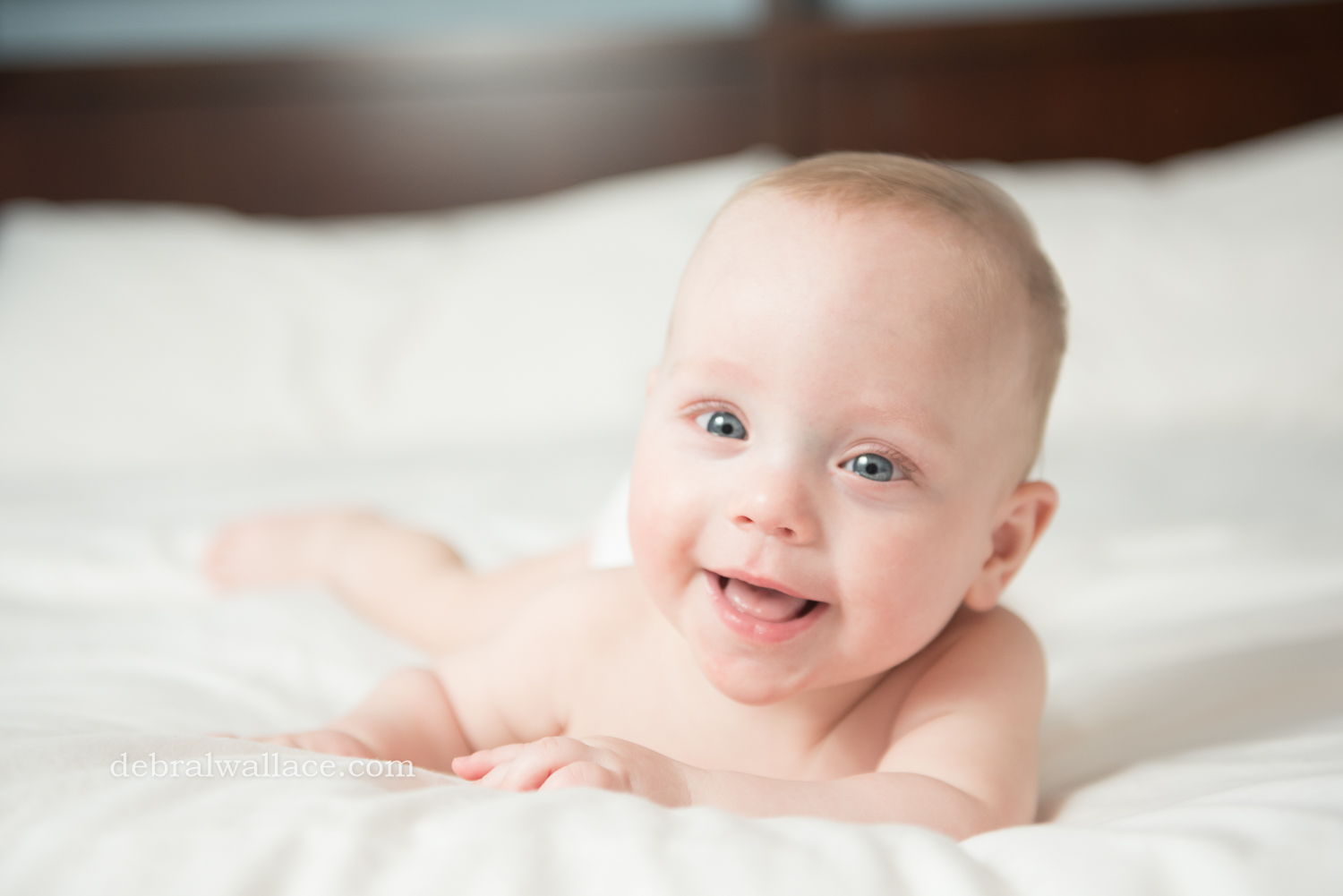 Jaime wanted to have some almost naked baby photos to remember that once in a lifetime baby chub.
They have a beautiful home in the city of Rochester that has a lot of character and options for backgrounds.  There are a number of great indoor locations to choose in Rochester, but families' homes are my personal favorites.  There's something about being in your own home that reflects your personality and is generally much more relaxing than a public indoor location.
Westley humored us as we embarrassed ourselves trying to get him to smile. Some babies make you work for it.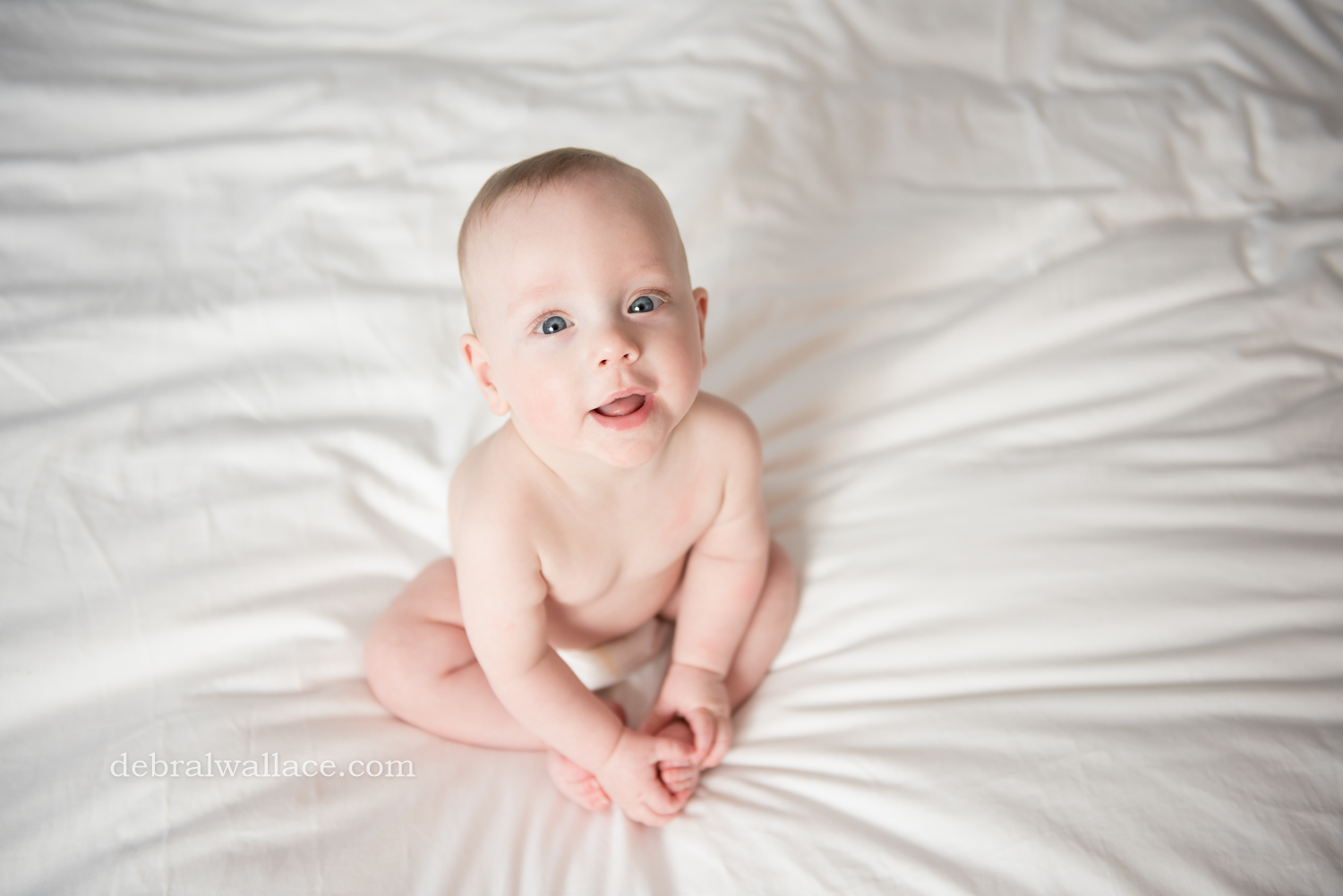 One of my favorite images of all time is this image of Westley over Peter's shoulder.
They wanted to recreate a similar image for his eight month session.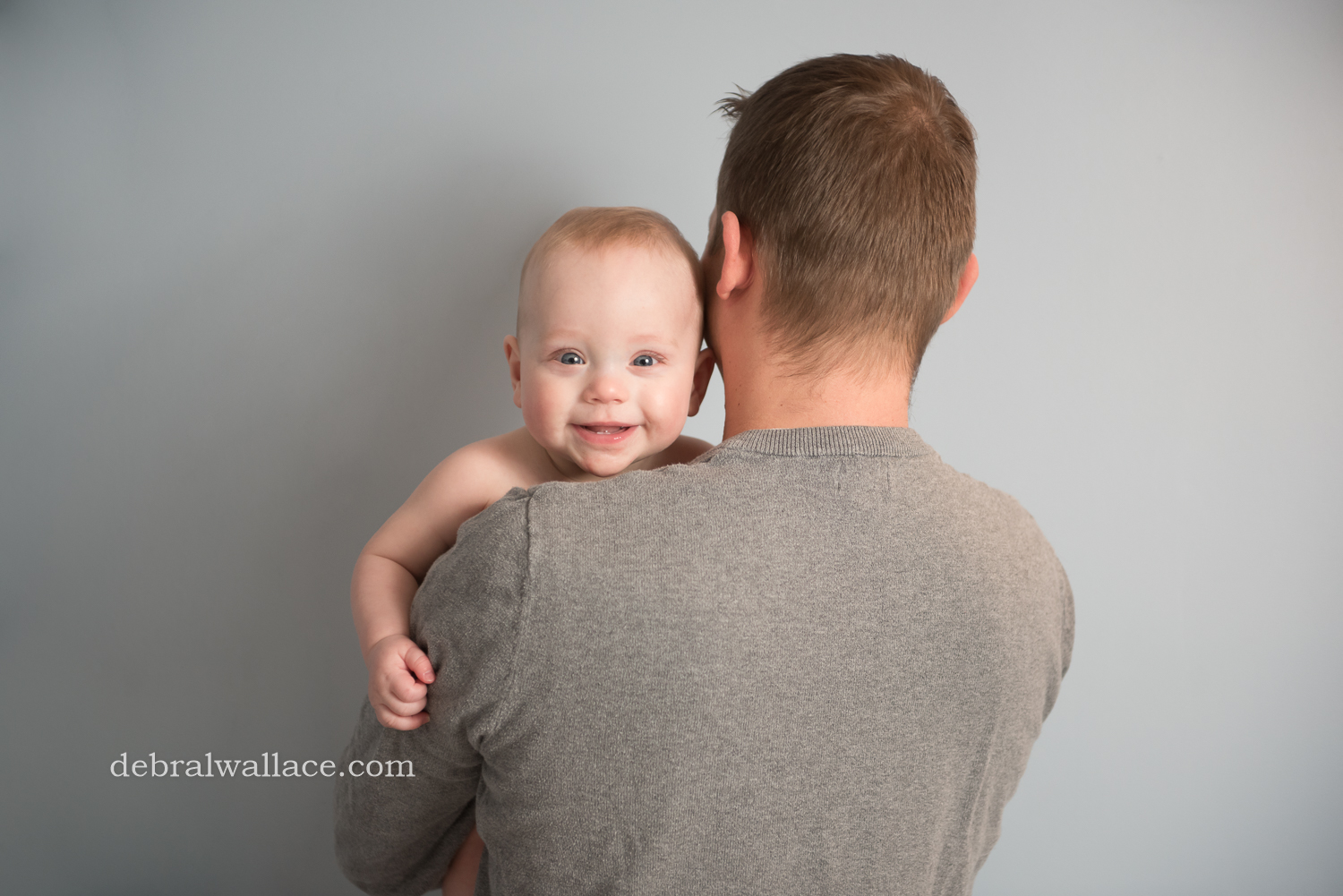 It's cliche to comment on how fast babies grow up but you only have to be a parent for about a week before you realize how quickly it goes by. I know many of our children were born from that feeling of, "wait, I wasn't ready for them to grow up!"
When babies get tired of looking at faces, the next step is to do introduce a little tummy-raspberry action.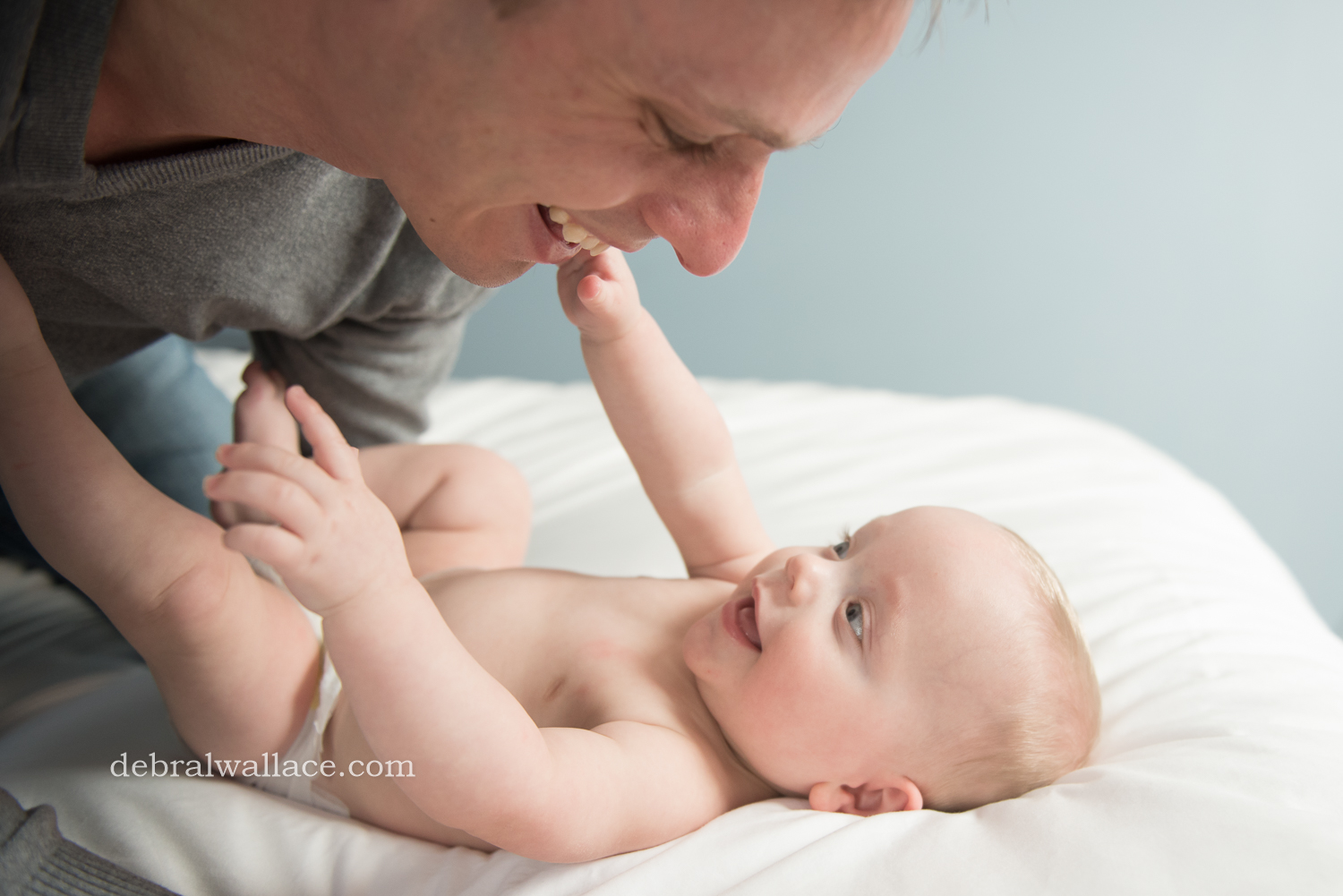 Thank you so much Jaime and Peter for sharing your beautiful family with me again. I'm so looking forward to seeing you all again in a few months!
Comments
comments