Shelter Creek Maternity Photography Brockport NY ~ Amber & Braden
In years past January has been a slow month for photography, but recently a few adventurous individuals have come my way including Amber and Braden.  While they may have preferred to have a summer baby for future pool birthday parties (because they have an in ground pool!), this baby is planning to arrive in early February.  So don't be deterred by cold weather – winter photography is a thing!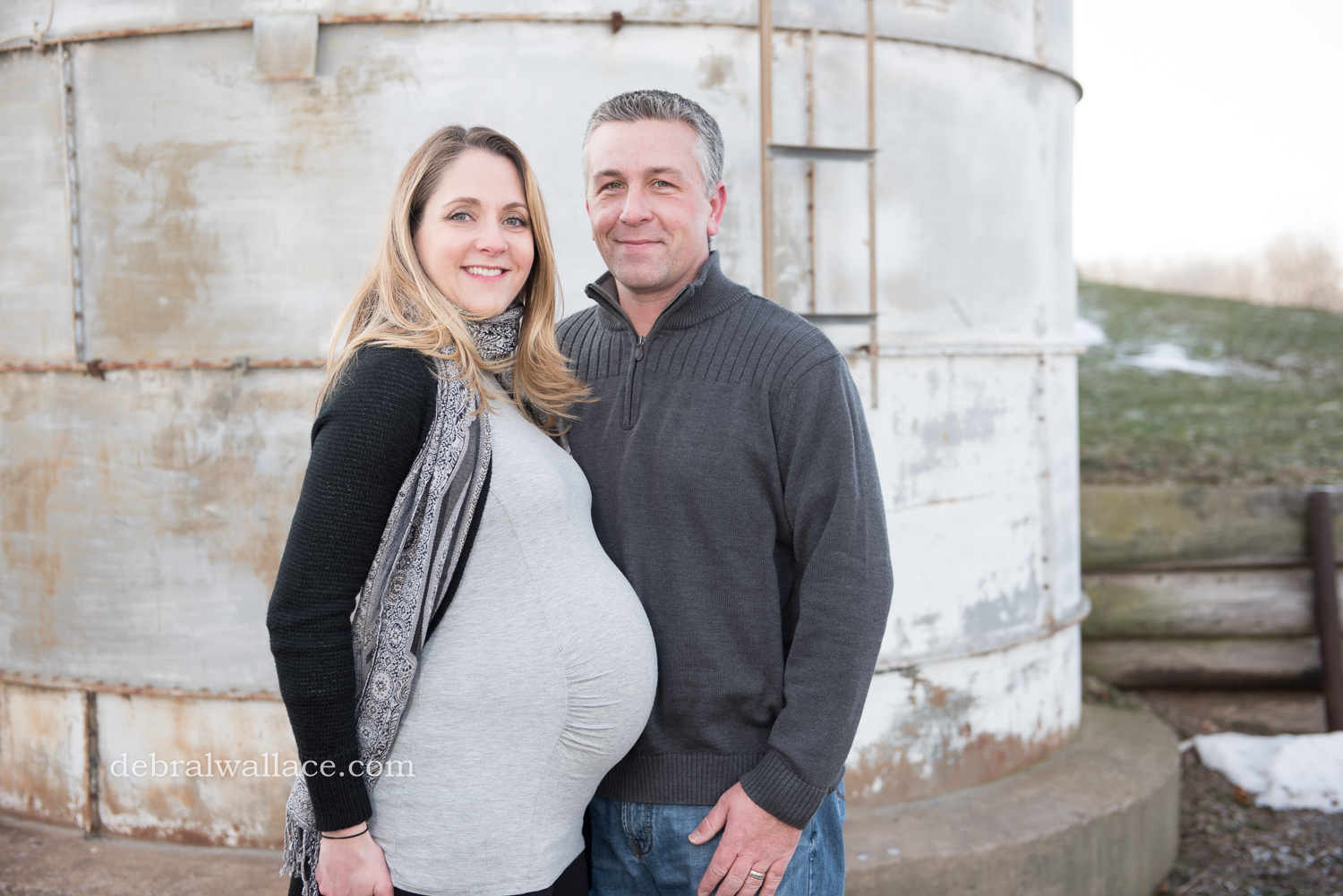 This particular day was a balmy 18 degrees with a hint of wind to take the feeling out of your cheeks. For the second time in my life I wore snow pants to a photo session (the first time was for this winter session, interestingly that family ended up moving to a warmer climate!).  If you don't live in the tundra – snow pants are like coats for your legs and very useful for situations such as these.
Braden works in heavy equipment rentals and I'm guessing spends a fair amount of time outside, and Amber brought along a personal space heater in the form of a baby-in-utero.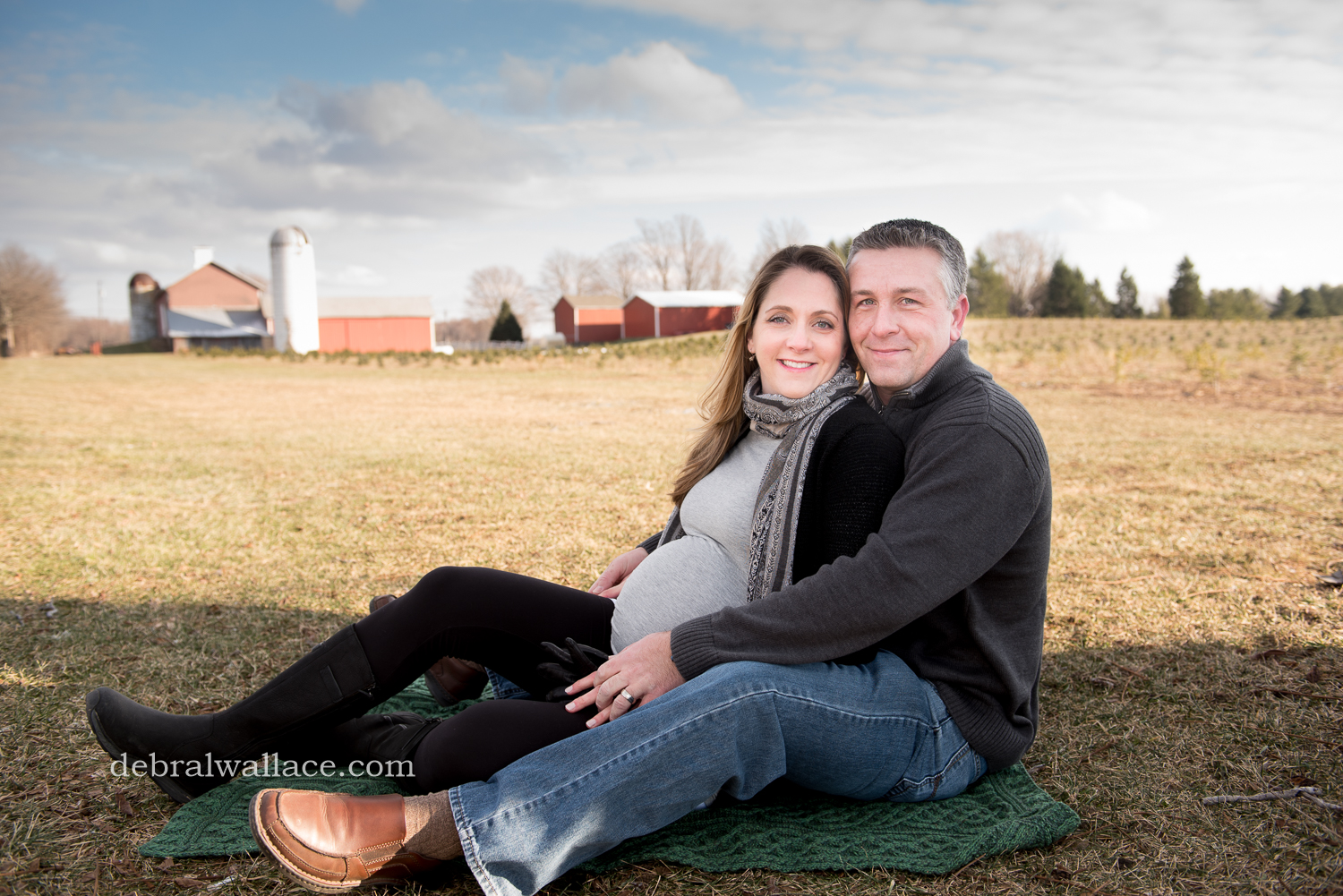 Amber is a pharmacist and works with Tracy, Betsy and Jaime. Interestingly, she came across my website first and then saw their photos.  Usually it's the other way around!
When I started asking Braden if anyone can dig a hole in their backyard with heavy machinery like my pillow fighting plumber friend (blog post to come!), he said yes and he happened to know him too.  I learned that plumbers typically own and rent heavy equipment.  Who knew?  He said it was for any outside work and my mind was expanded.  The thought that plumbers work outside was new to me.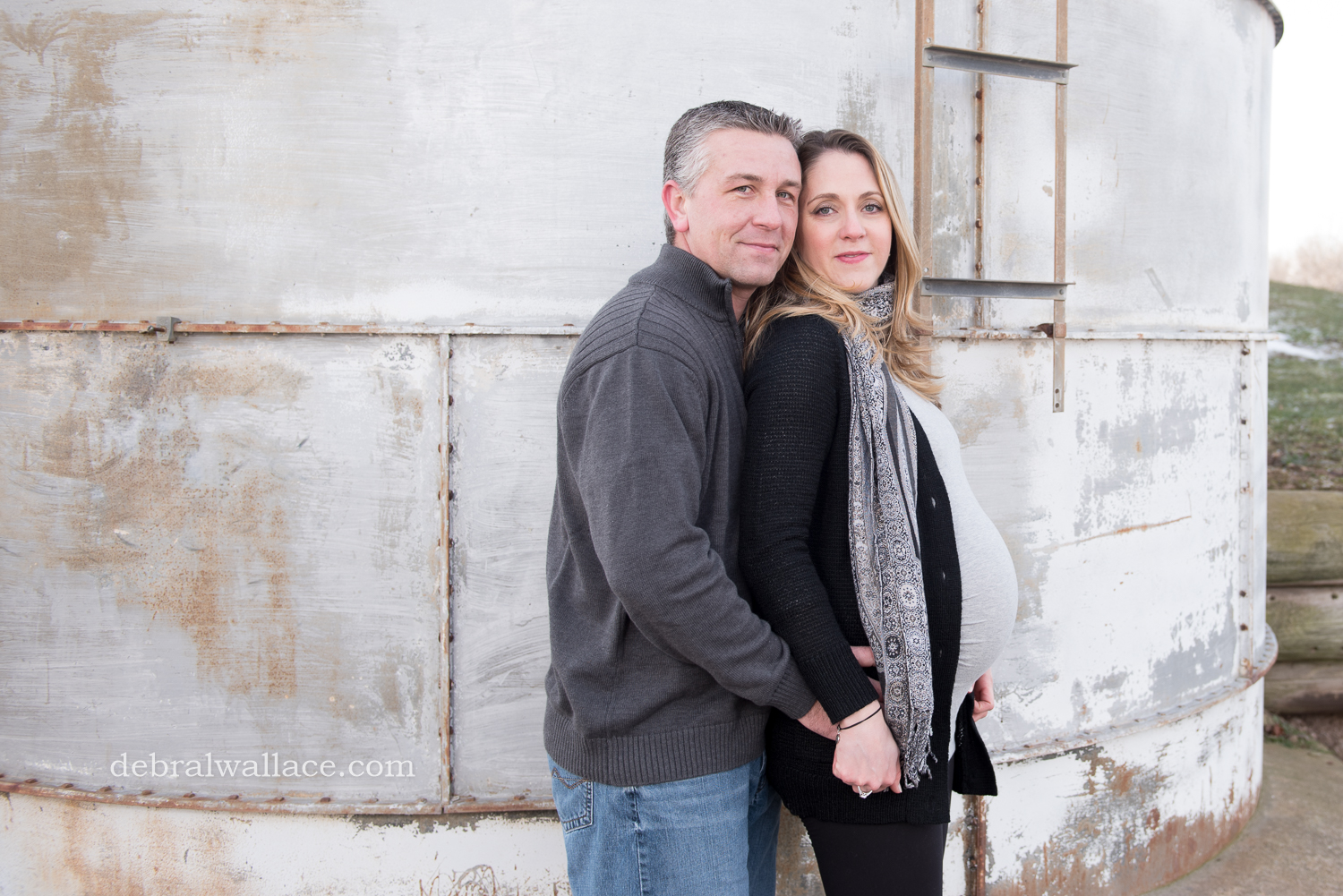 Do they know the gender of the baby? They do not! It will be a surprise, so stay tuned. A friend of mine says it's one of life's few great surprises. I'm looking forward to finding out – and to hear the name they've picked out (it's secret for now, and maybe not quite decided).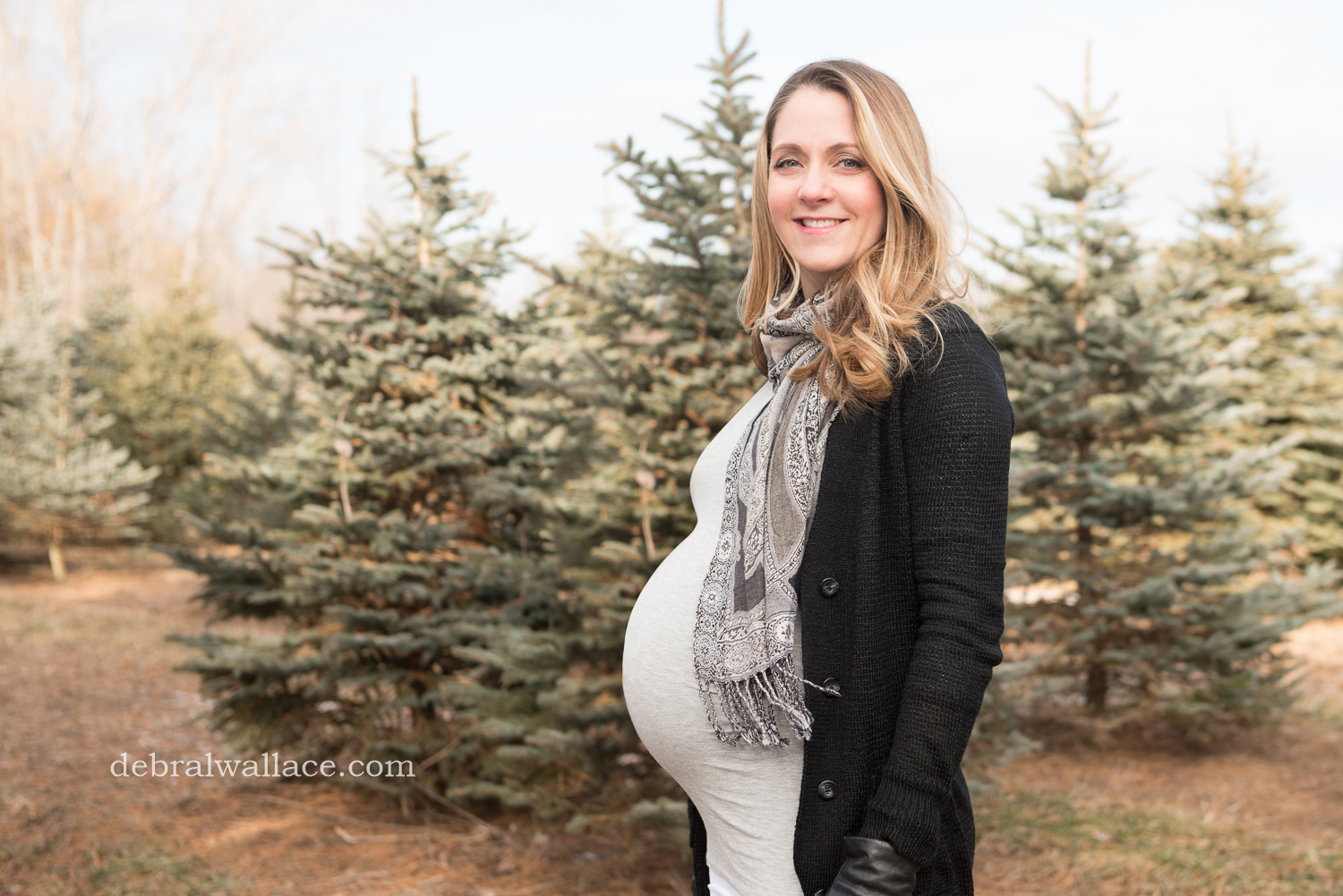 For their session they chose Shetler Tree Farm, a beautiful Christmas tree farm in Brockport that is owned by a friend of theirs.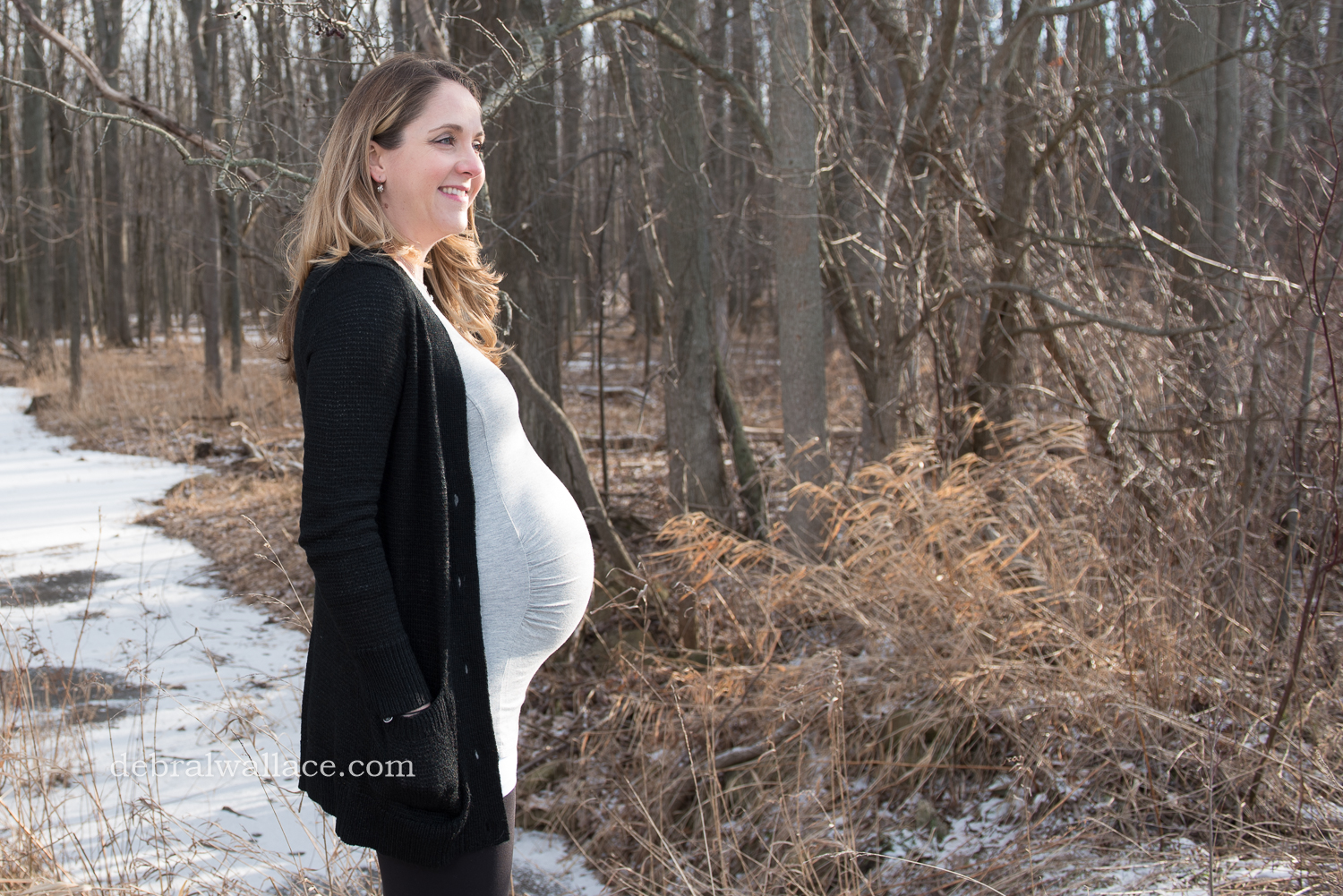 Thank you so much for sharing your beautiful baby-to-come with me! I wish you a smooth and peaceful labor and delivery.
Comments
comments