Sodus Point Extended Family Photography ~ Trudy
Trudy hopped out of her truck with several arm fulls of blue sweatshirts and started passing them out like it was happy hour. She called me several months ago to schedule this session – she was flying in from Montana for her parents 60th wedding anniversary and was committed to the extended family portrait experience. Her family was along for the ride (and they were great sports!).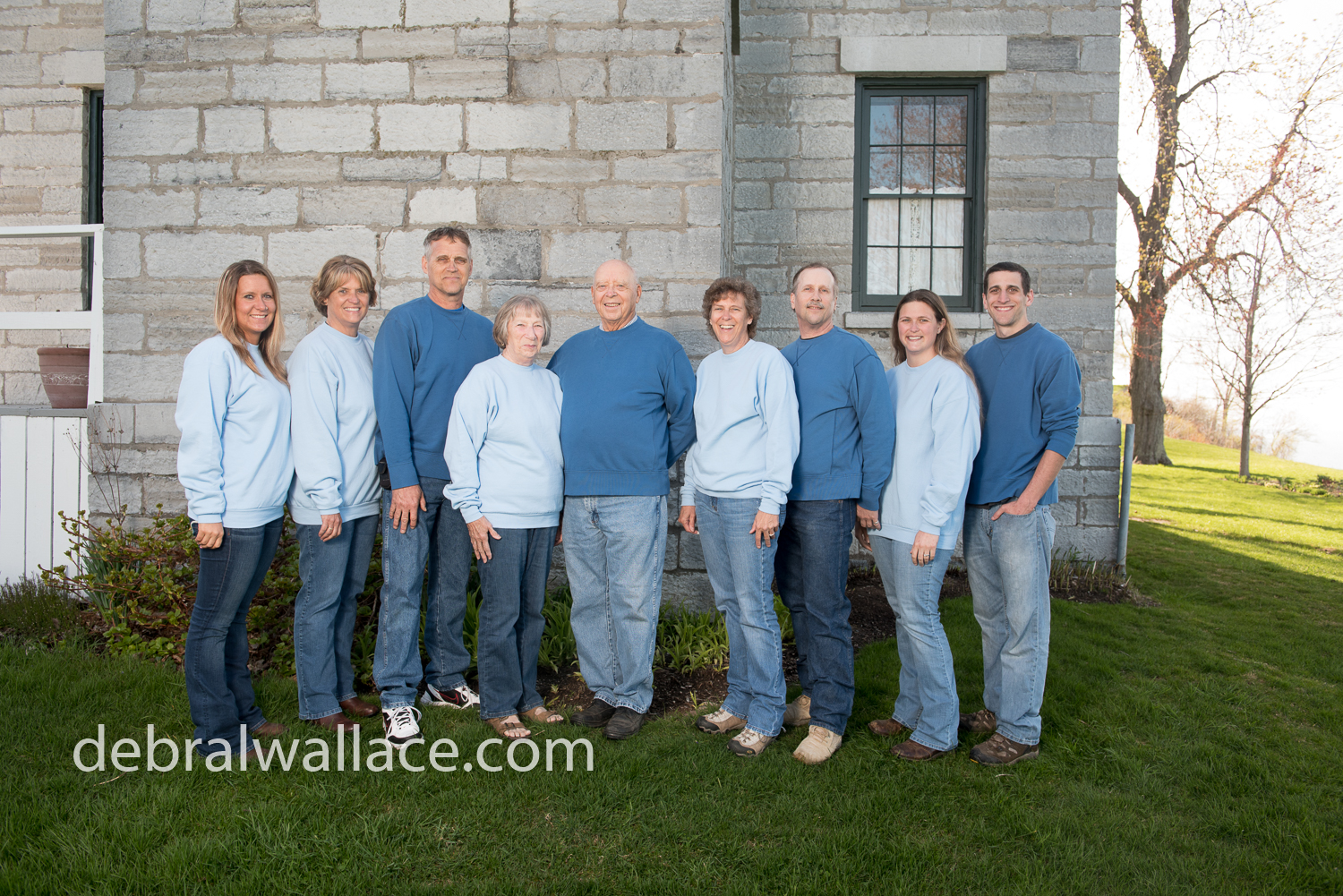 They weren't really sure how they felt about the idea, which I think is pretty normal. If you're not used to it, being at the front end of a camera isn't the most natural thing.  This crowd was a little bit old for oinking pigs and rainbow lollipops but think they had fun anyway.  It turns out they all have some very creative nicknames for each other.  I didn't catch them all but it made me think that our family needs to ramp up our nickname related creativity.
The two on the left are getting married in a year.  Congratulations!!!
Trudy's choice of clothing is a great example of something simple that you can do for large family groups. What everyone is wearing is really important to the cohesion of the photos and can make a big difference in whether the images look professional or more like snapshots. To learn more about how to choose clothes for your portrait session, click here.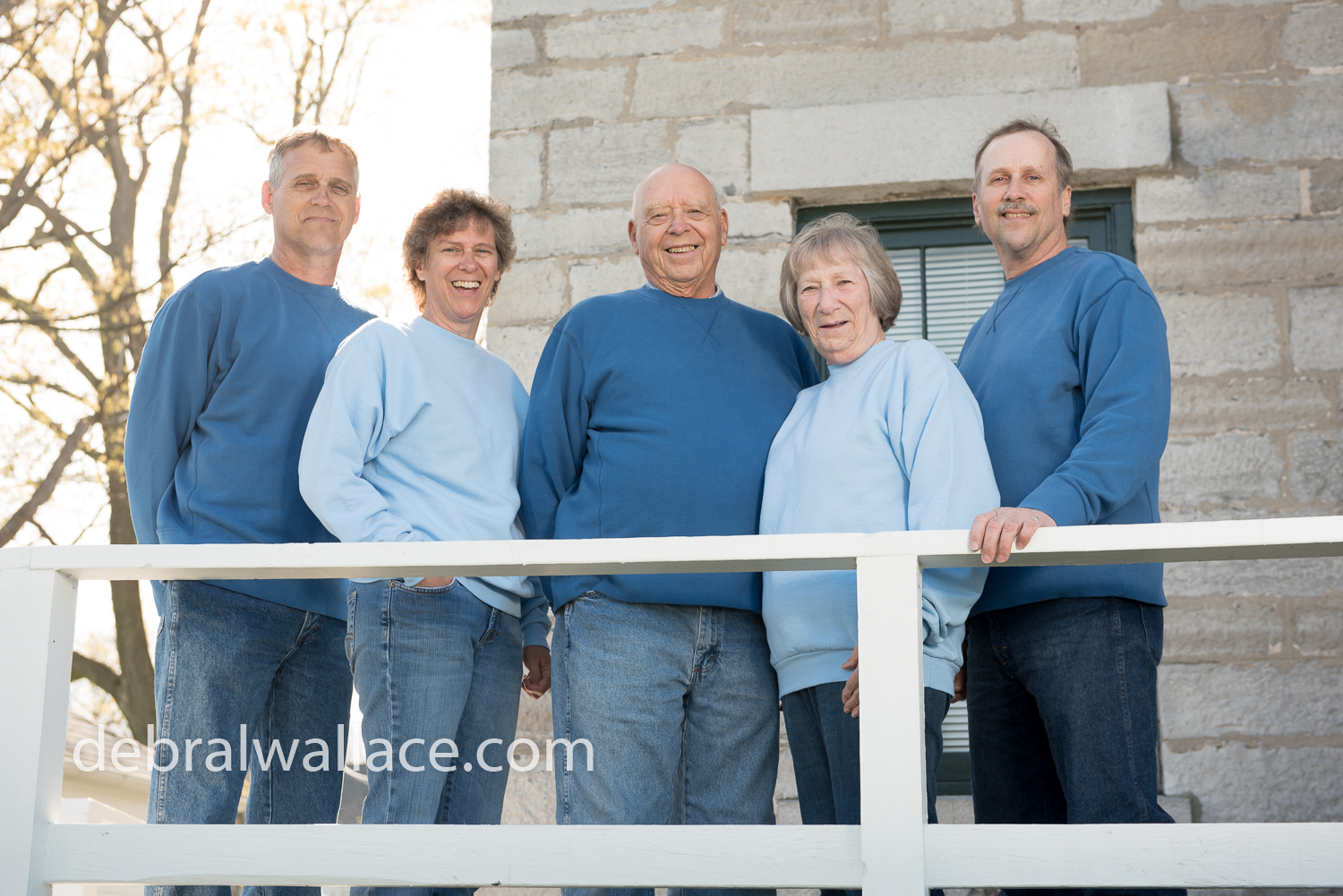 One brother "ruined" the photos but not flying in from Alaska, so he's missing. They'll have to photoshop him in or get a cardboard cutout for next time.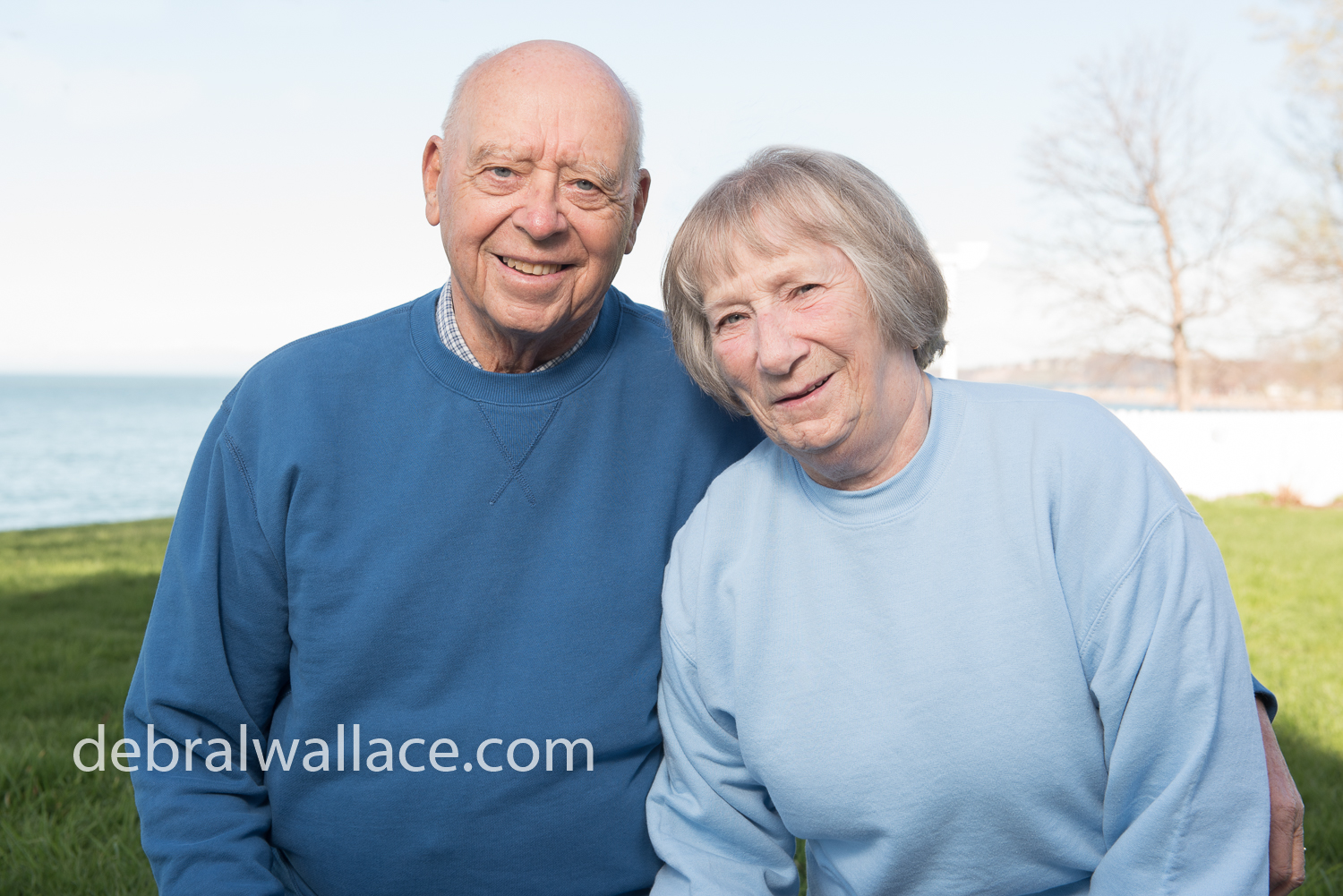 It turns out that the Sodus Point Lighthouse is a really tricky lighting situation in the late afternoon on a sunny day. The worst type of lighting is dappled light, which typically comes from the sun shining through trees. It creates uneven lighting on faces and makes people look like they have skin problems. So we took images both in the shade, and then later on with backs toward the sun.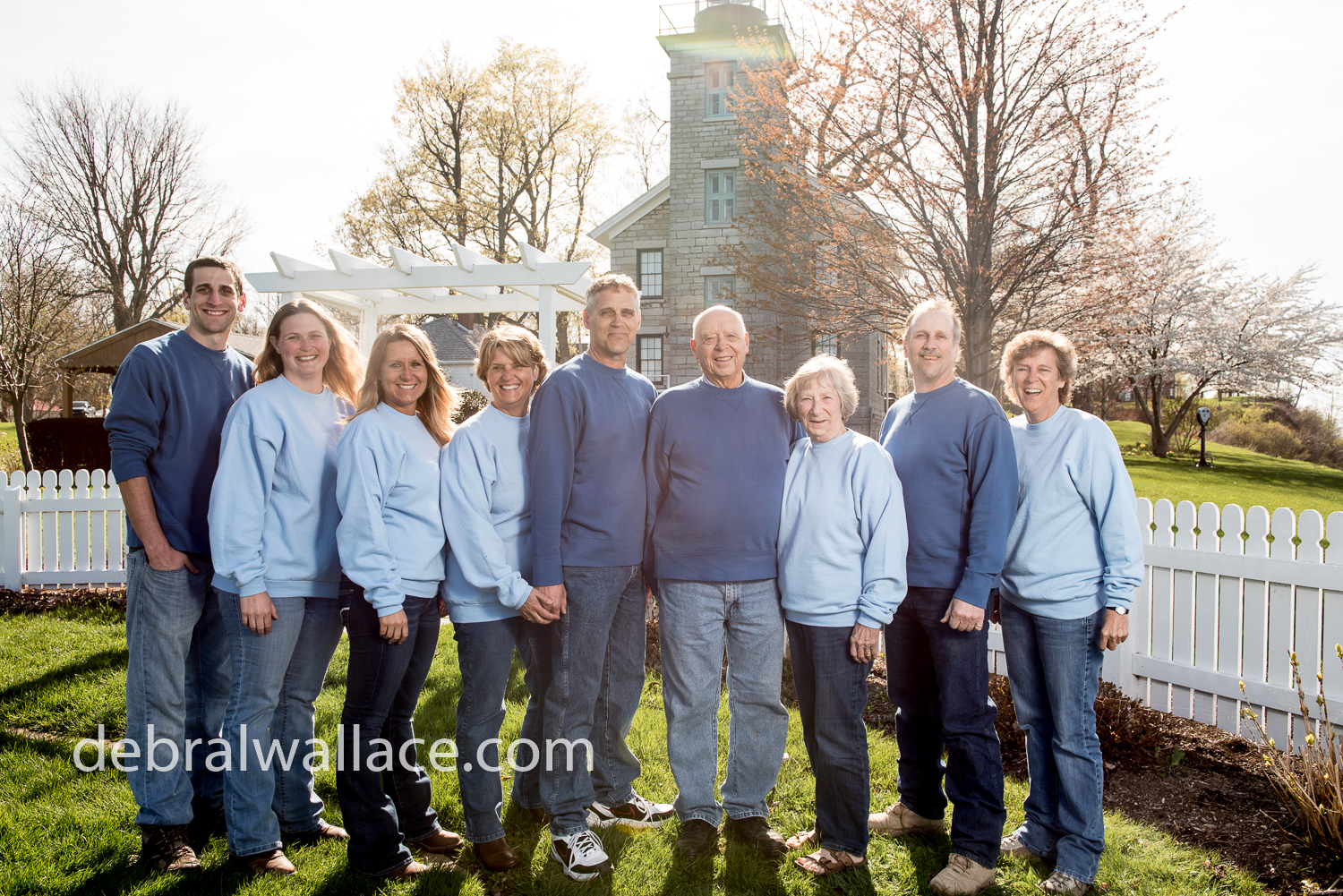 This image is brought to you by off camera lighting. By turning away from the sun, you get that beautiful backlit sunset look, but then the faces would be too dark so we add light back in on the front for an evenly lit image.
When I told two of them to snuggle, Trudy said, "He's my brother!!!" Oops. I should definitely get in the habit of asking who's married to whom.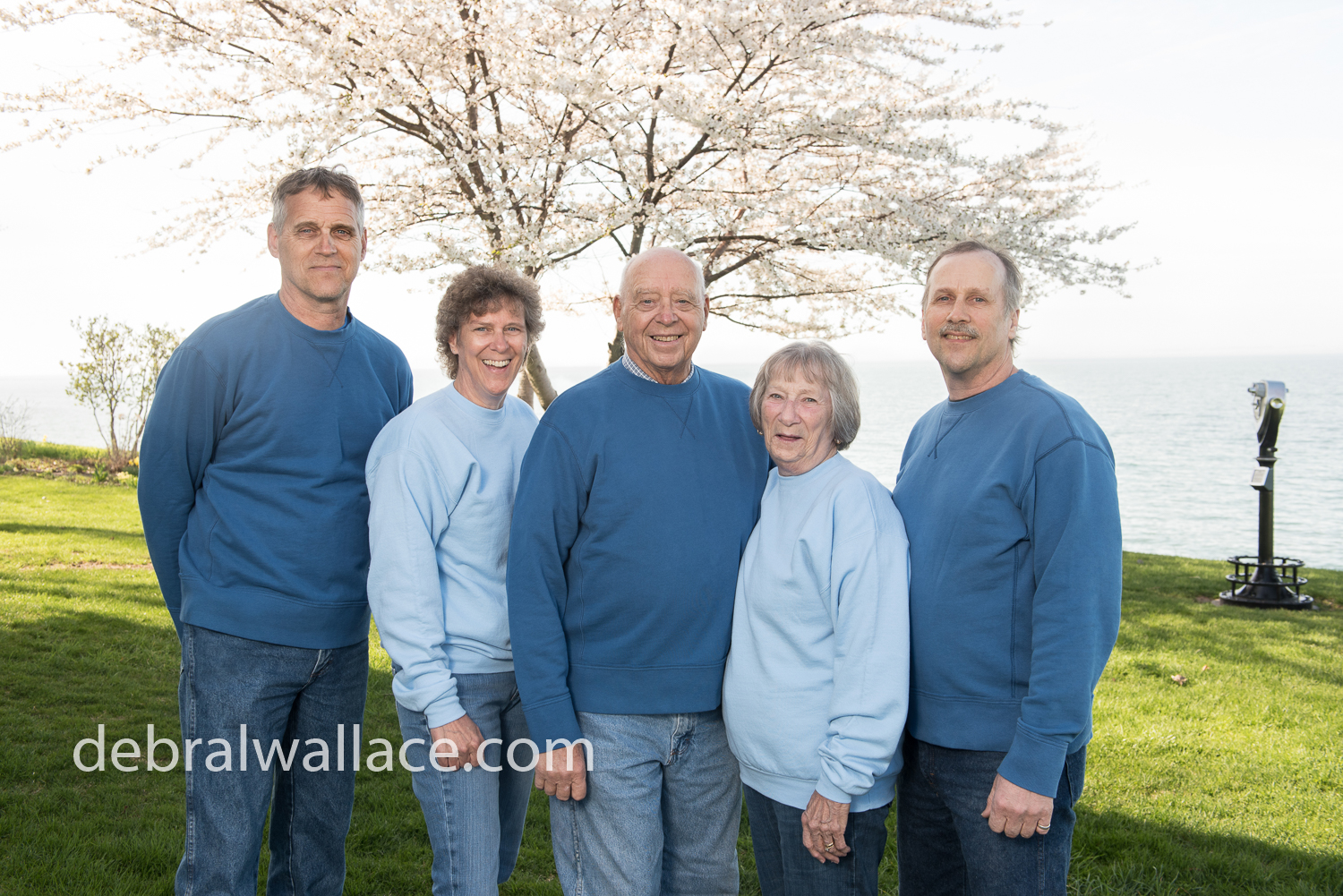 Trudy with her nieces.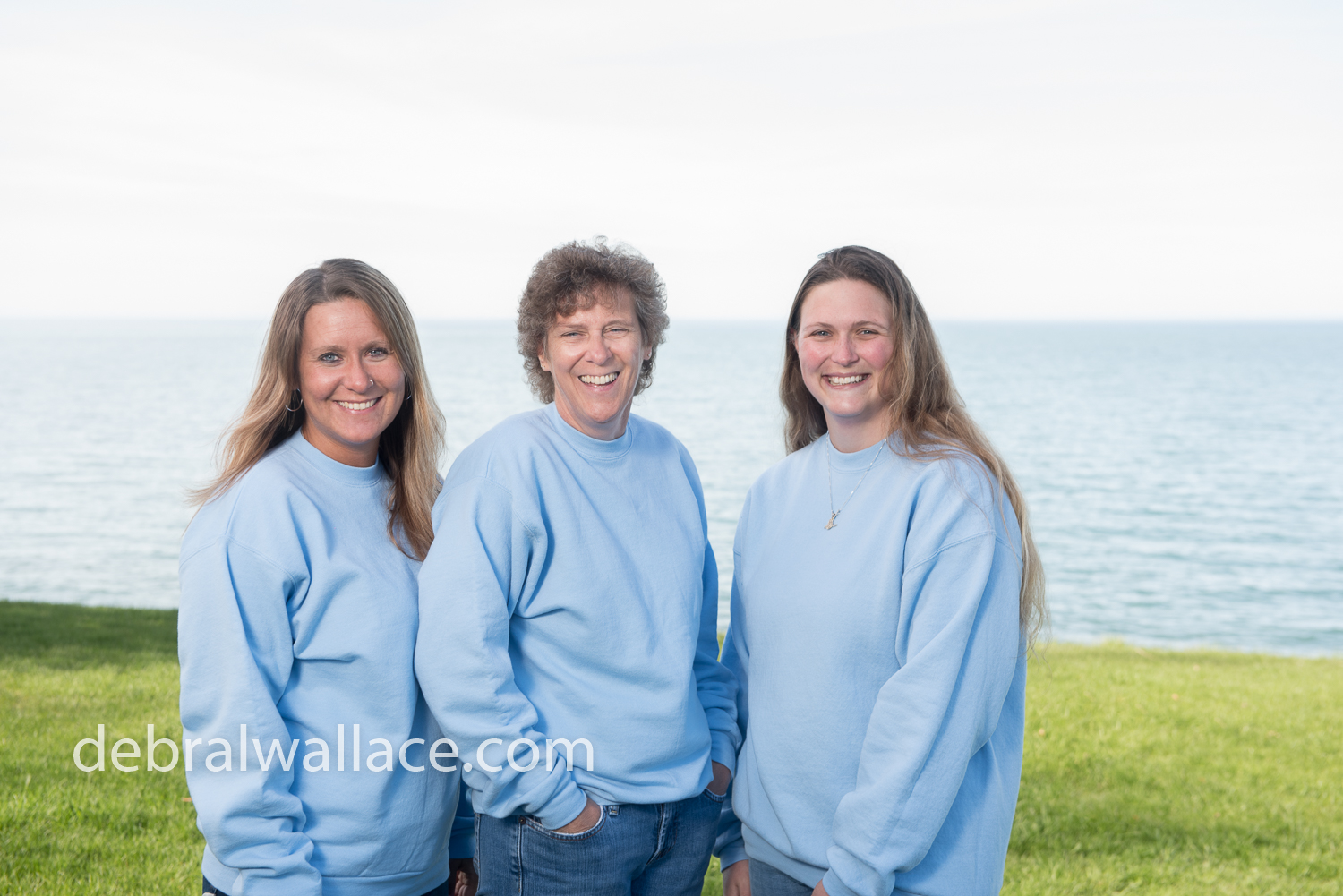 Thank you so much Trudy for trusting me with your family and for being such a blast to work with. I hope you had a great trip back and are enjoying your prints!
Comments
comments