Spencerport NY Senior Photos ~ Bridget
Bridget's senior photo session snuggled up right next to the yearbook deadline. Sometimes this is worrisome for parents, but it's not on issue on this end. It's easy to offer a quick turn around when you don't spend a lot of time editing. Why, you ask? Because there's this magical thing called off camera lighting that guarantees beautiful light anywhere at any time. It's makes processing a breeze.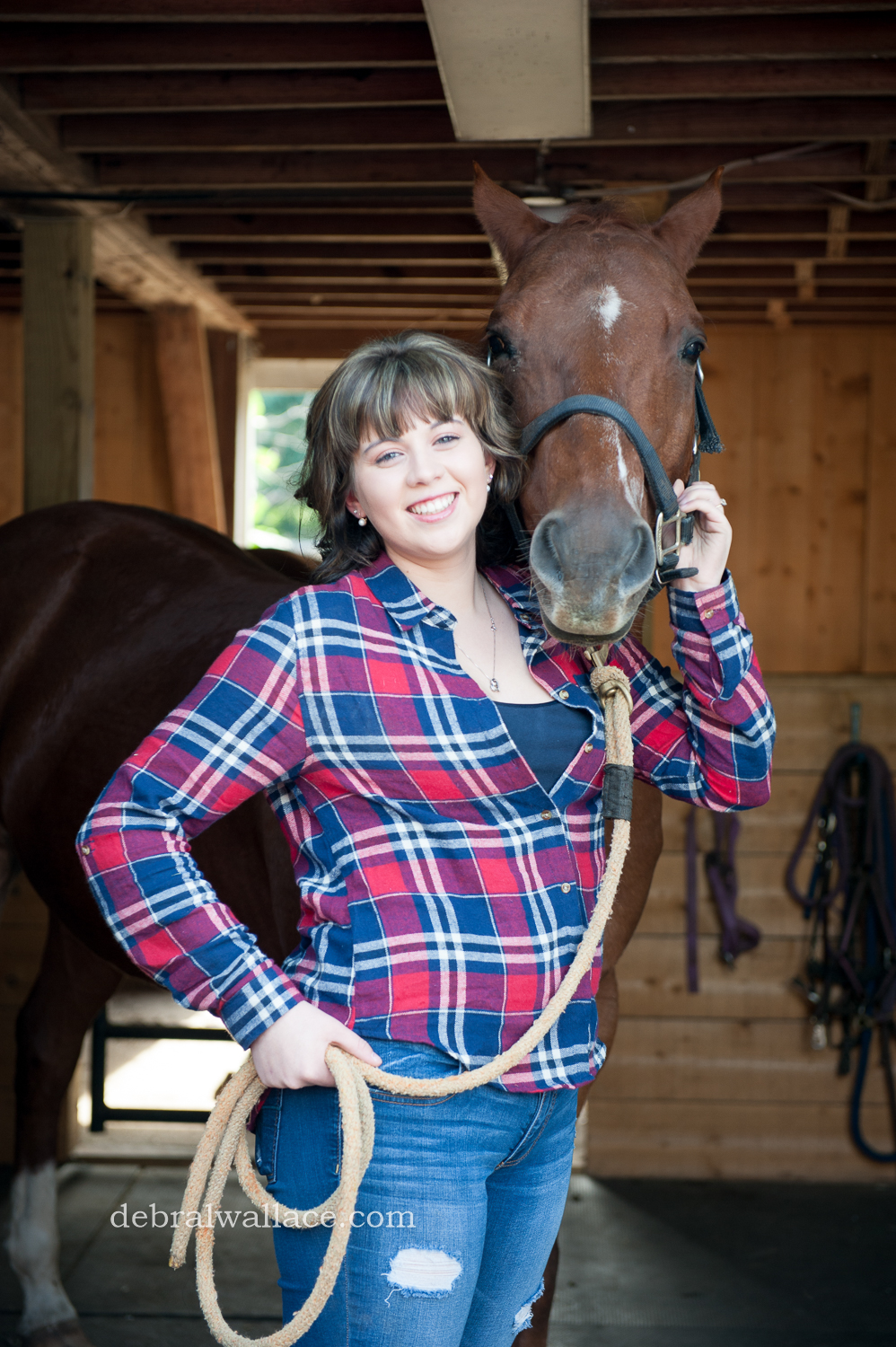 Bridget isn't a horse person but decided that she wanted horse themed senior photos.  Themed photo sessions are a great way to make your photos stand out. Her mom contacted a horse owner and asked if we could take photos there. The owner was incredibly accommodating to a bunch of strangers. It's a good lesson in thinking outside the box!!!
The property had a peaceful pond lined with mature willow tress that drooped down to touch the water along with a barn and some fences. An ideal location is one like this – with a number of different backgrounds to choose from.
Bridget also brought her boyfriend along. Including friends, family and significant others is encouraged. There's no extra charge for additional people or clothing changes – the session belongs to you and you can use it however you like!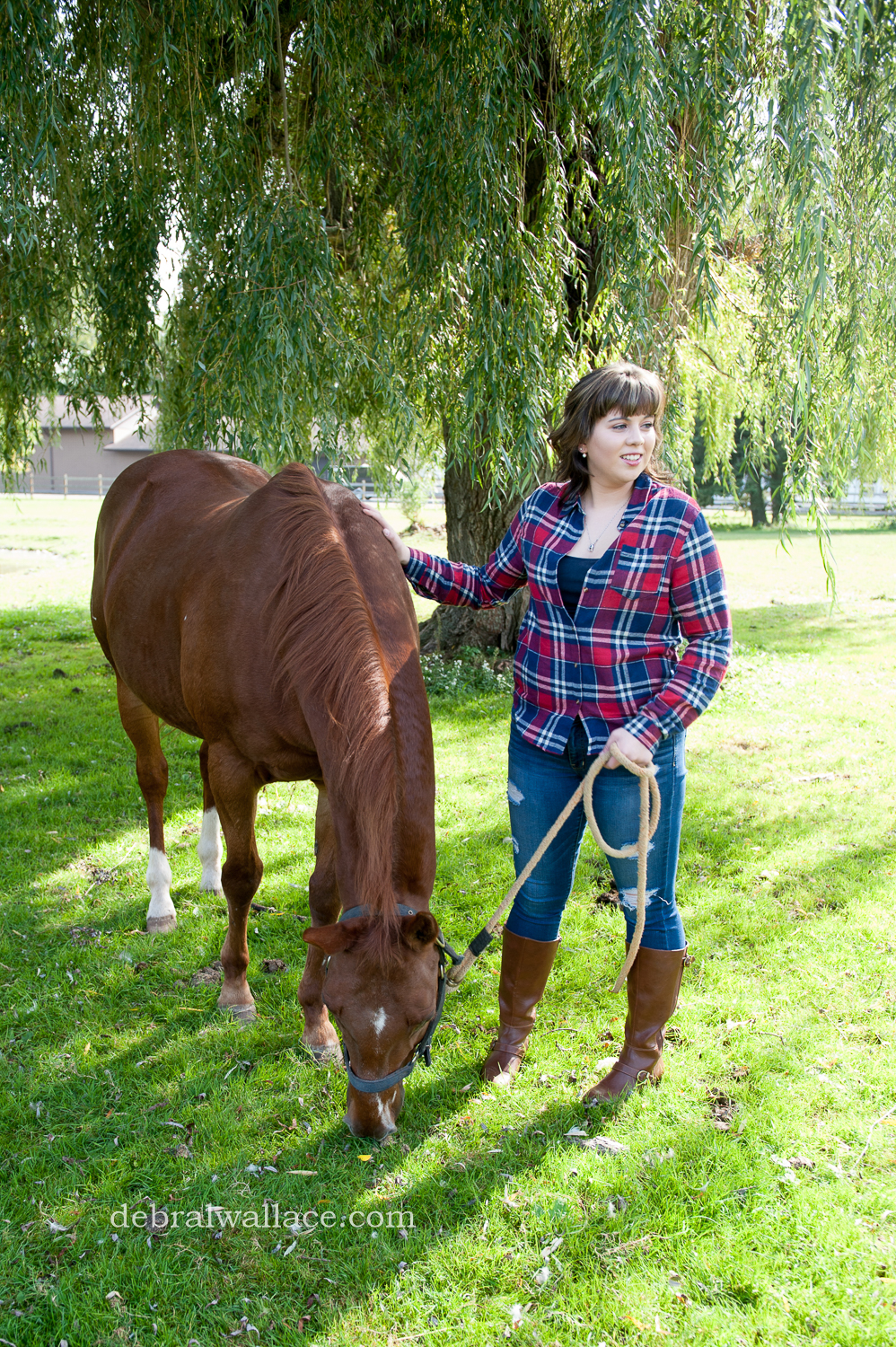 After the horse farm, we headed to the Spencerport section of the Canal for some more traditional senior photos.  The canal is a great spot because of the water and gazebo, but keeping cars out of the images is a little tricky!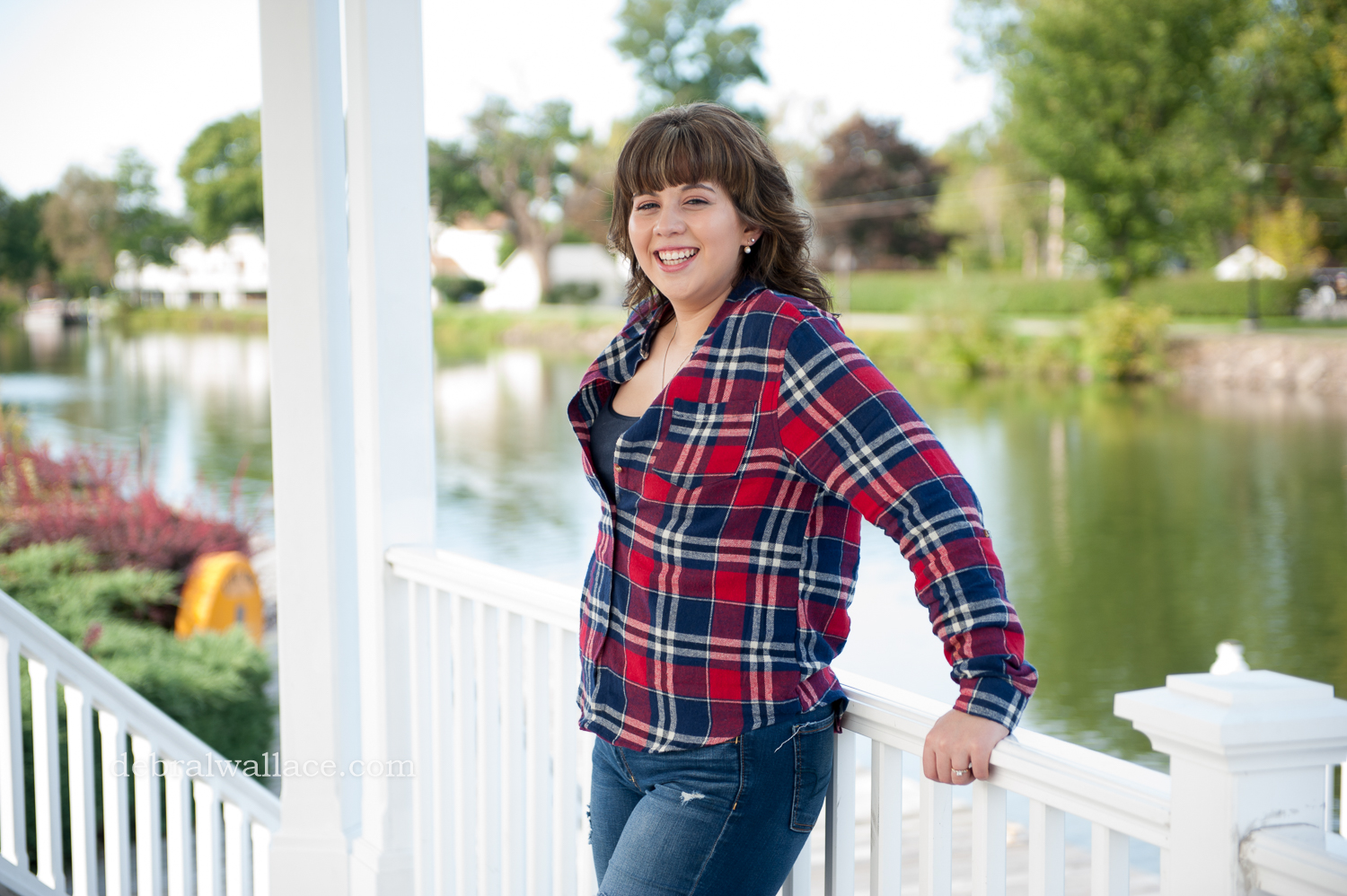 Choosing a location that has different features such as water and architecture is the hallmark of a great location. To learn more about how to choose a location, click here.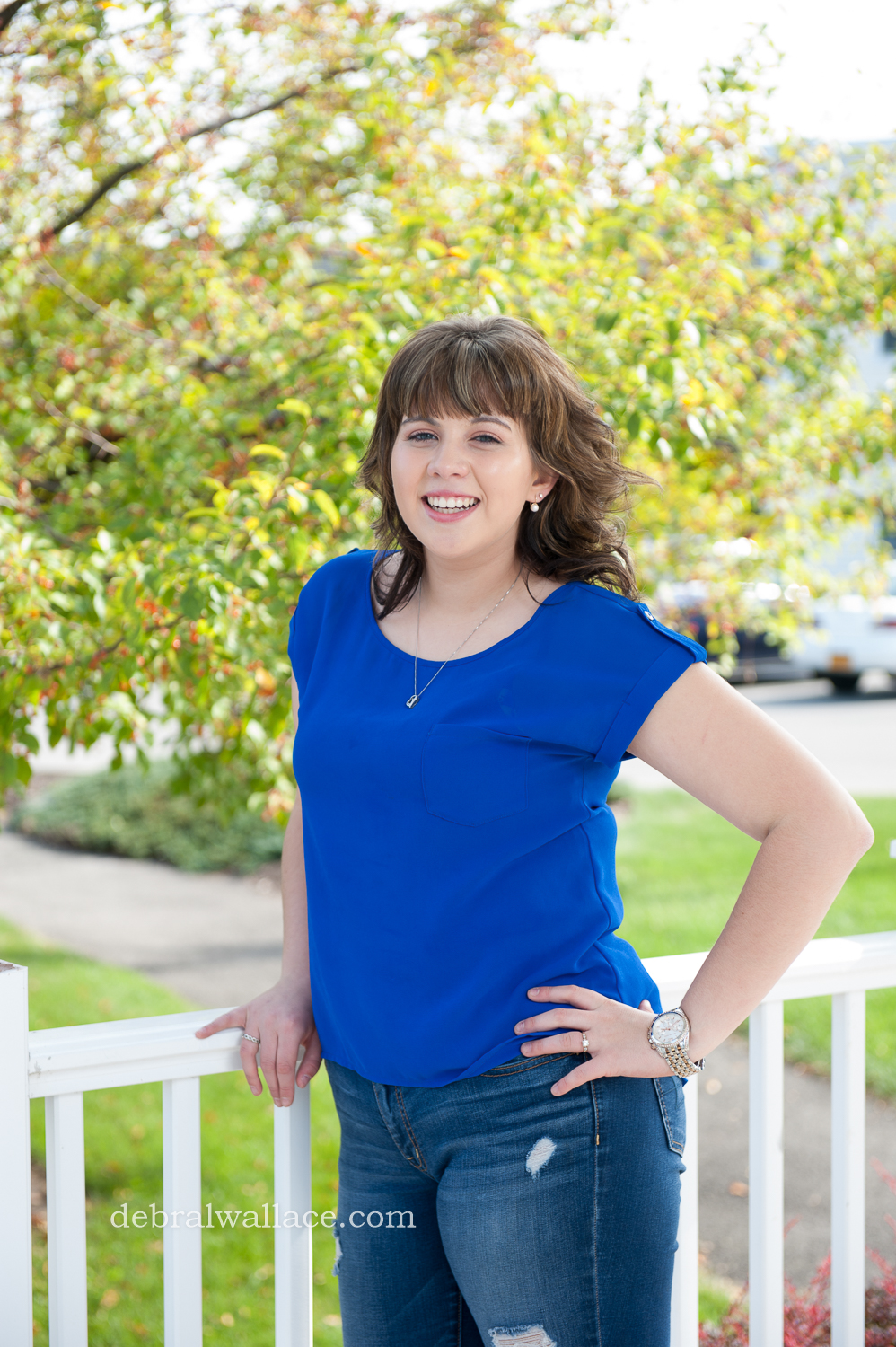 Thank you so much Bridget for choosing me as your senior portrait photographer. I wish you the best of luck in your upcoming adventures!
Comments
comments