Village Gate Family Photography ~ Andrea & Jon
One of the very best places in Rochester for indoor photography in the winter months is the Village Gate.  I could photograph there the rest of my life and never get bored of the different backgrounds available.  Andrea and Jon decided that it was a good fit for their family and off we went (for a few other indoor location ideas, click here).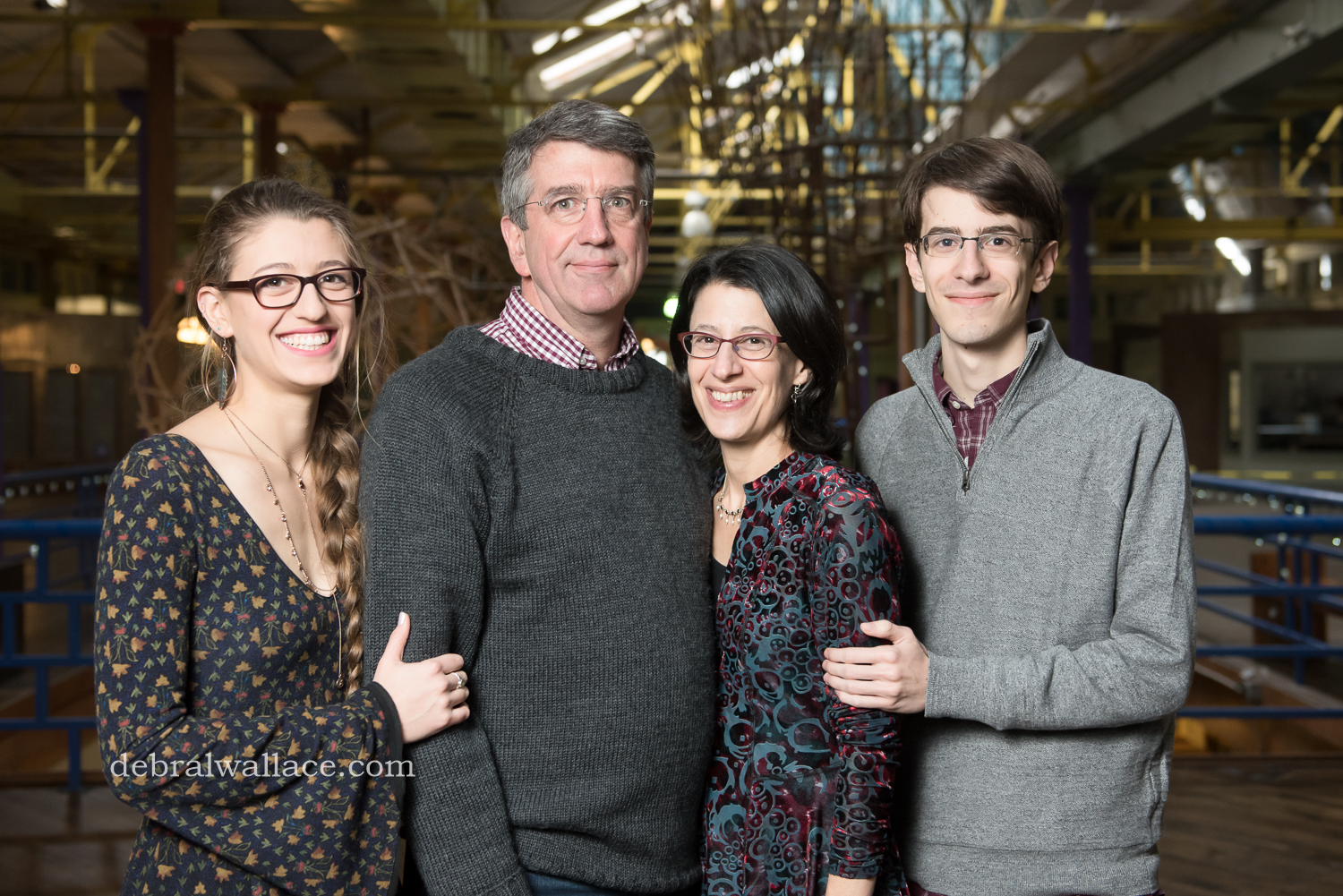 It's true that some people enjoy being photographed and others, not so much. Another client of mine also has kids that aren't a huge fan of being photographed but get treated to the Cheesecake Factory in exchange for their participation. So basically, if you have adult children who aren't thrilled about the prospect, they may not be above bribery.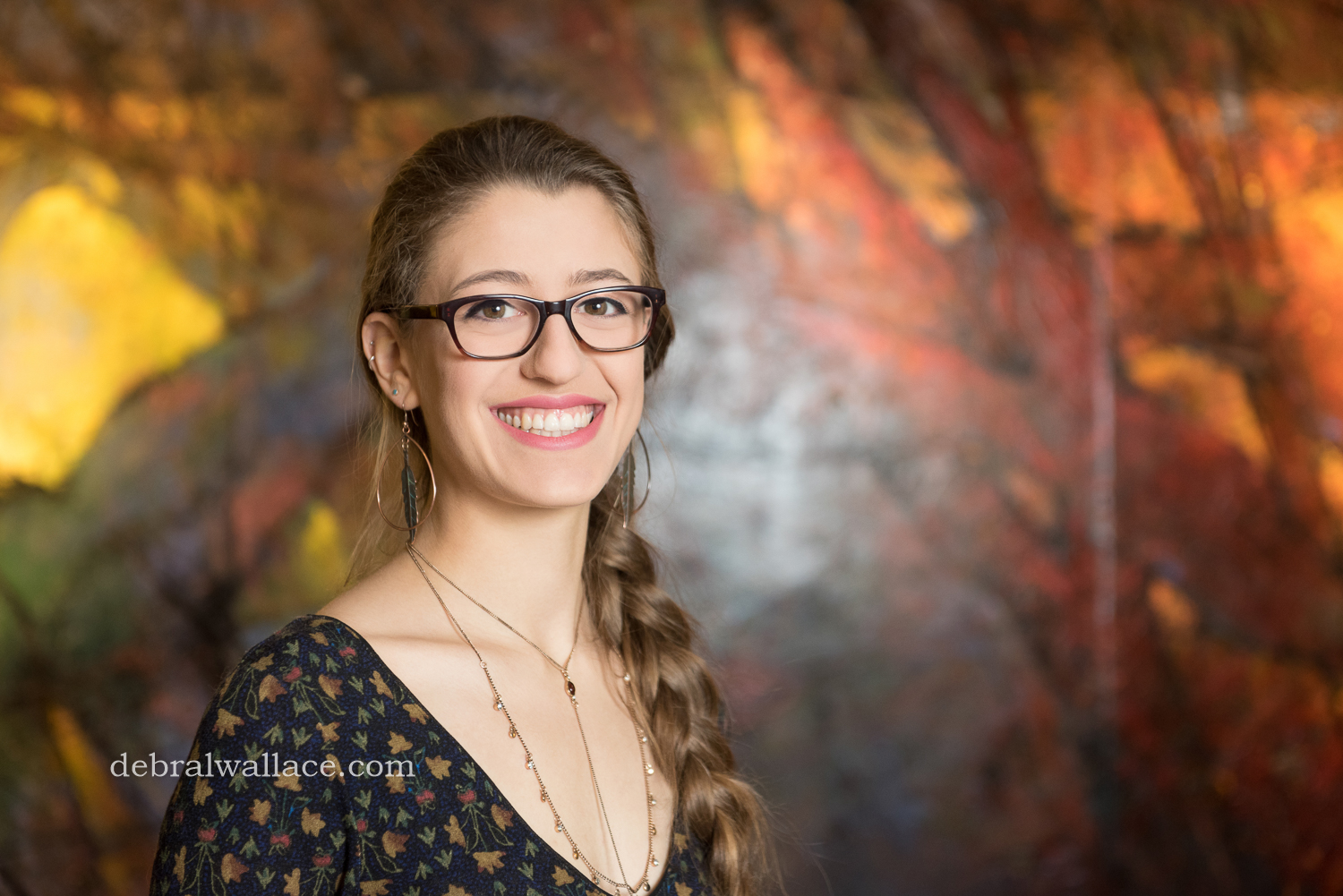 Hannah and I had a conversation that went something like this.
Me: So where are you going to college?
Hannah: U of R.
Me: Oh really? I went there too! What are you majoring in?
Hannah: Art.
Me: Really? Do you know Amy McLaren?
Hannah: Yes! She's one of the best teachers there!
When I saw Amy the next day, she said Hannah was an incredible artist. Unfortunately, the painting behind her isn't hers, but is a very fitting background for an artist.
We took these images as professional headshots – since professionally taken environmental headshots are something that's becoming increasingly popular, even just for use on LinkedIn.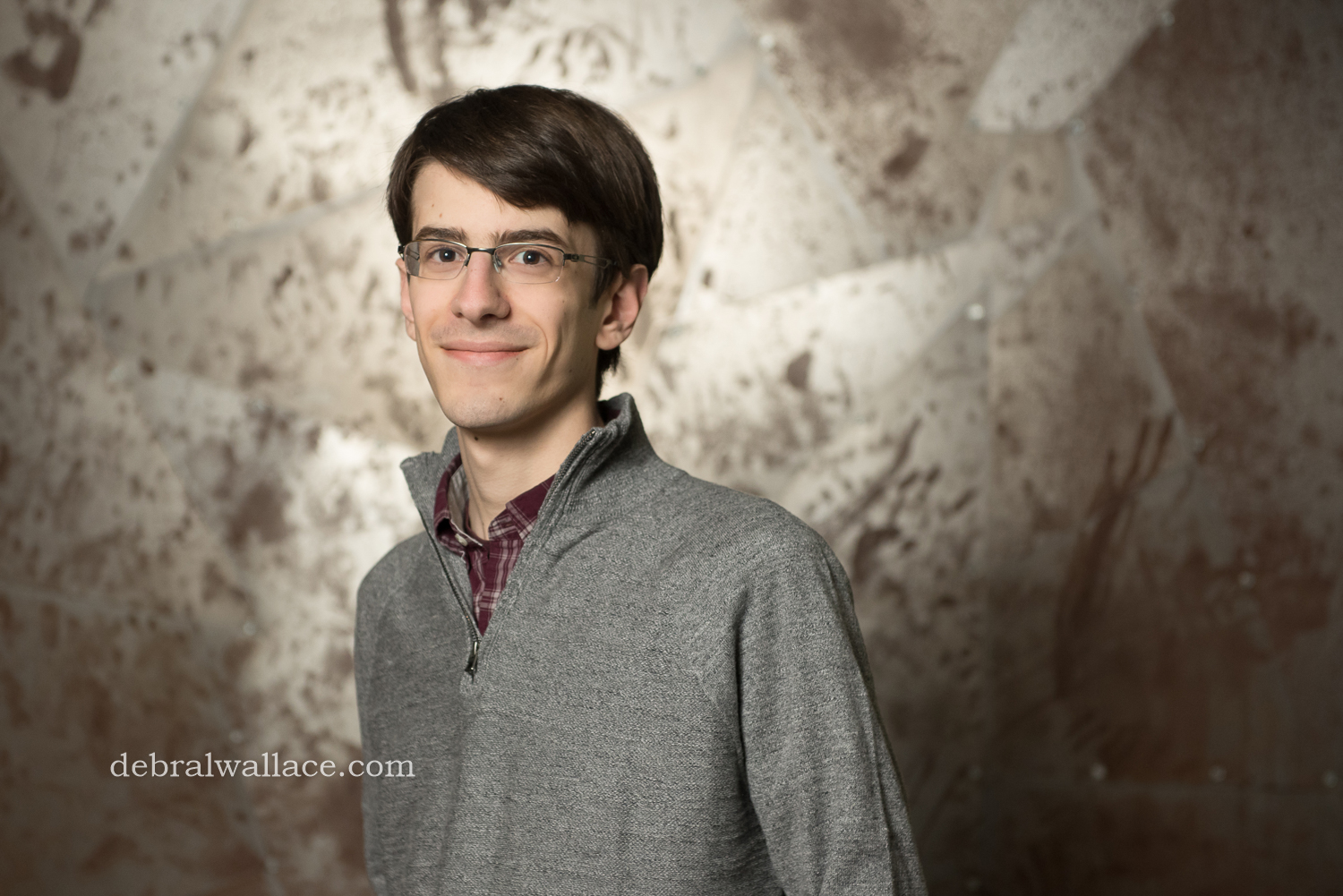 For Ben, who's attending Georgetown, we chose something more masculine.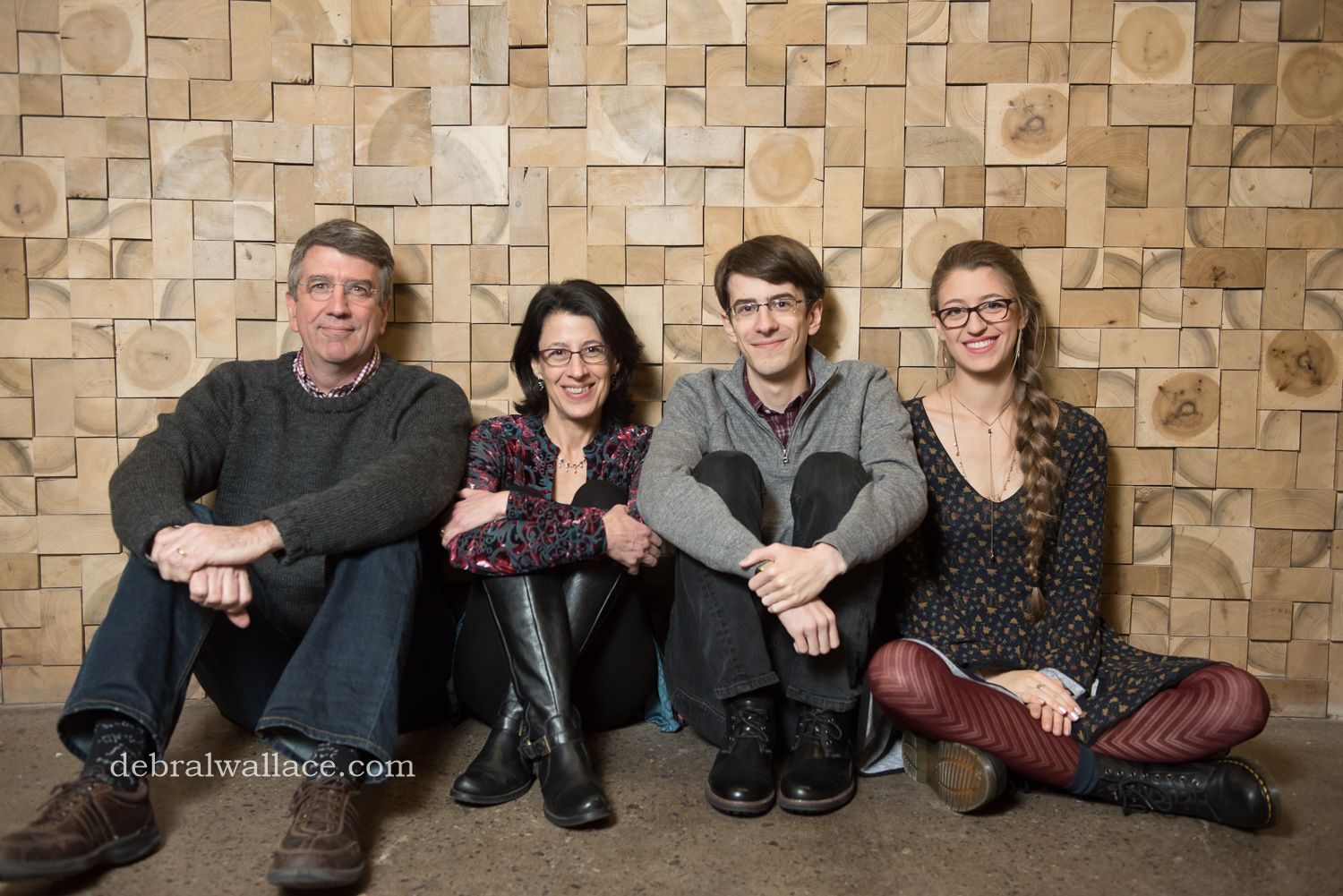 Another really interesting spot in the Village Gate is this wooden wall. Each block is a piece of wood that sticks out a different amount from the curved wall behind it. The only problem was that it was in the middle of a busy hallways so we didn't stay long.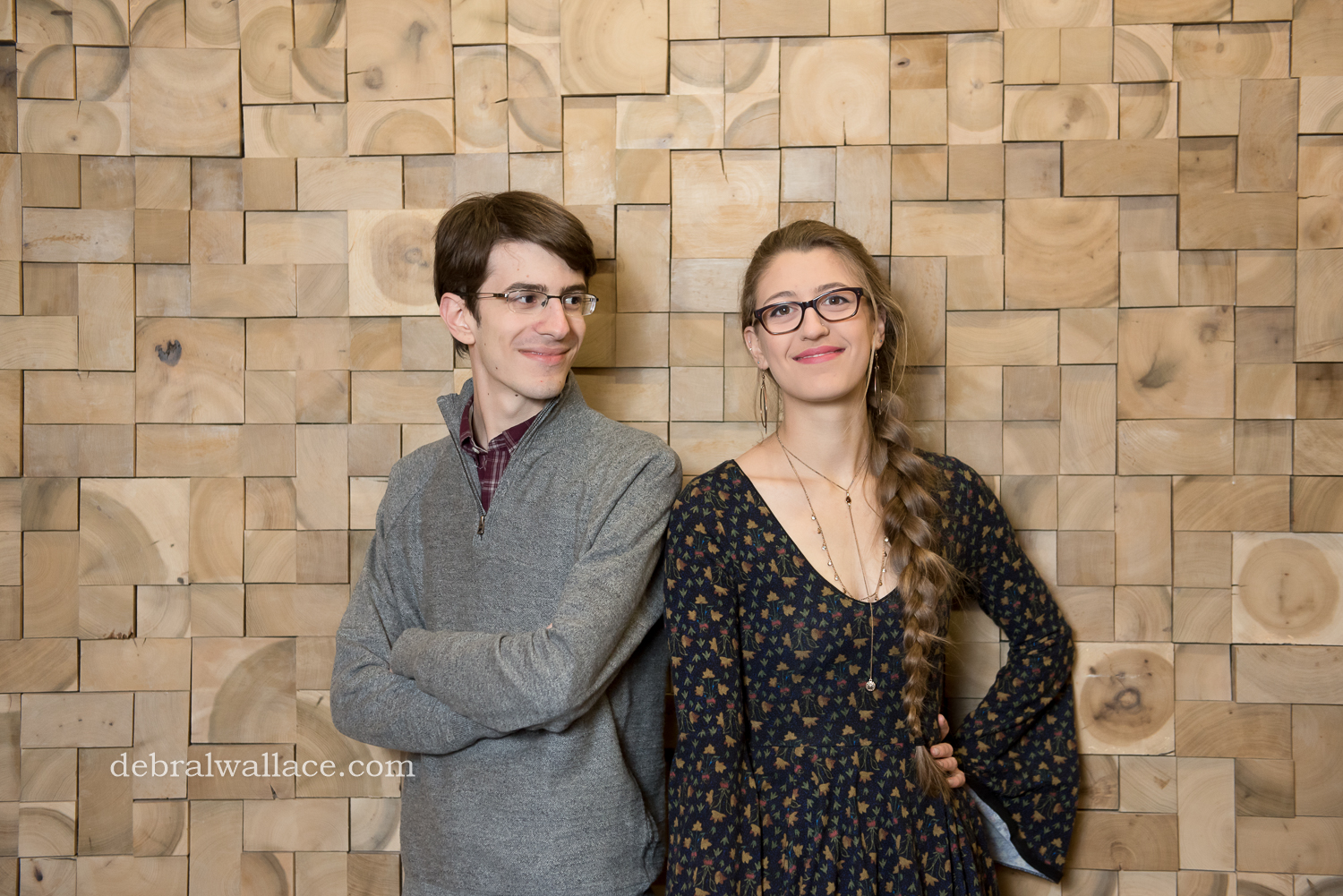 Jon and Andrea thought this represented their kids' personalities well.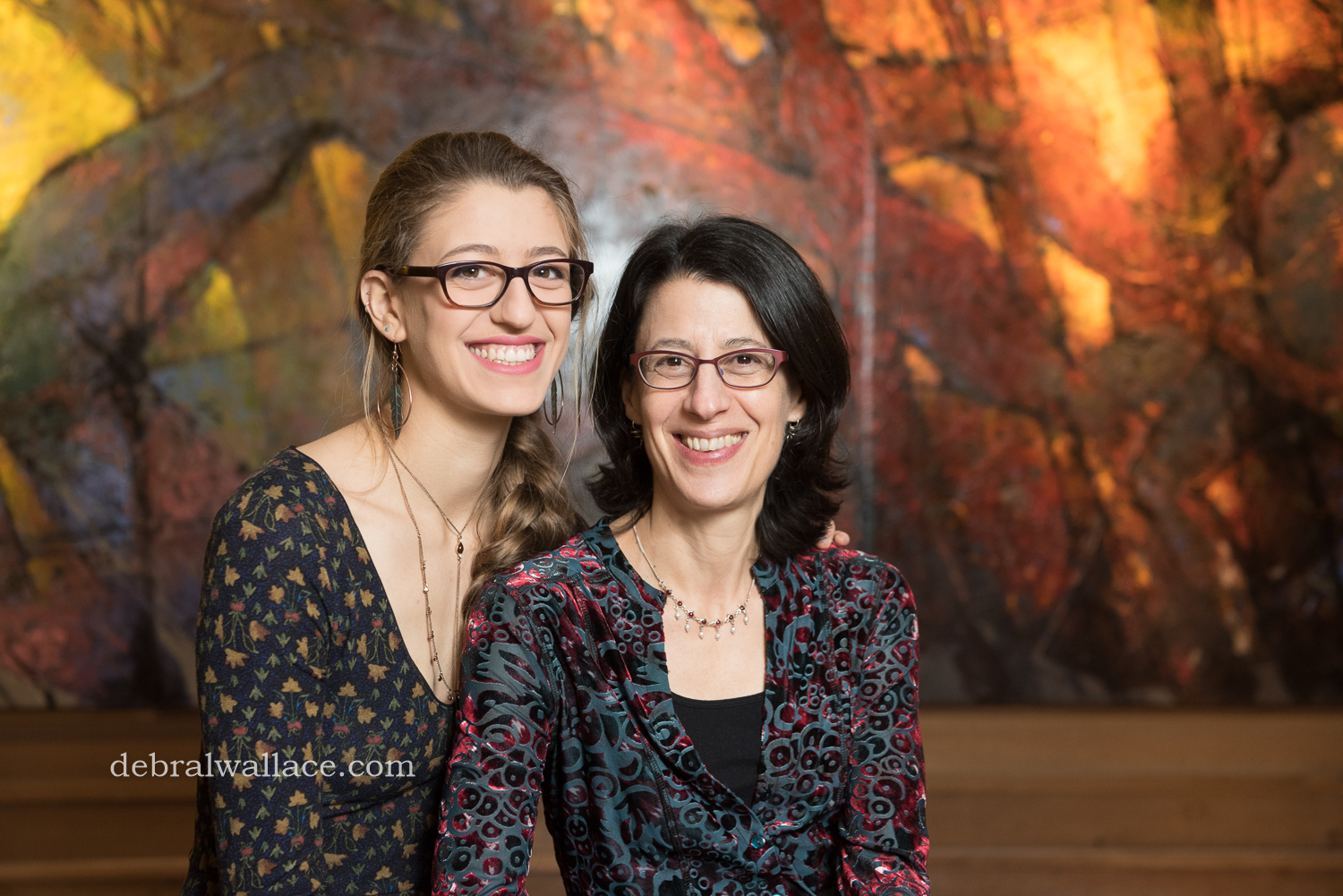 Andrea and Hannah are very close. Love those mom and daughter images.
Andrea works in marketing and customer service so we got to talk shop a little bit.  So often it seems like I could spend all day chatting but we're there to take photos instead!
Thank you so much for sharing your beautiful family with me. I hope you all have a wonderful and prosperous 2017!
Comments
comments